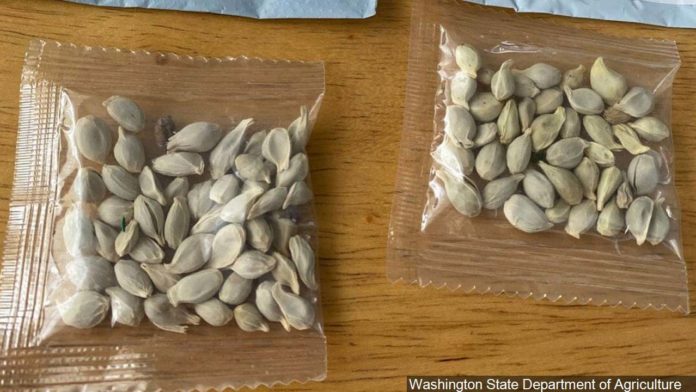 In some bizarre news recently from multiple sources, it appears the Oregon Department of Agriculture has received hundreds of calls and emails since last Friday from Oregonians who have received mystery packets of seeds. To add to the weirdness, the seeds appear to be from China.
"ODA is working closely with the U.S. Department of Agriculture's Animal and Plant Health Inspections Service (APHIS) and the Department of Homeland Security's Customs and Border Protection on this issue," the agency said in a news release.
The departments plant program director, Helmuth Rogg, said the calls were from people in all areas of Oregon. And it's not just Oregon – the seeds are being sent to residents in all 50 states, and even to Canada.
Rogg went on the record to say not only has he ever seen anything like this, but federal officials suspect these seeds are a part of a "brushing scam".
What exactly is a brushing scam? As defined by The Oregonian:
A brushing scam involves a vendor shipping an unsolicited inexpensive product to someone, and then submitting positive reviews on their behalf: it's used to boost visibility and product ratings. 
The seeds are being collected and analyzed by the Oregon Department of Agriculture and Homeland Security. As you might guess, you probably shouldn't plant these bad boys. Officials have asked anyone who receives mystery seeds to send the package unopened to the Plant Protection and Conservation program at 635 Capitol Street NE, Suite 100, Salem, Oregon 97301.
This only begs the question… Are the Chinese trolling us?