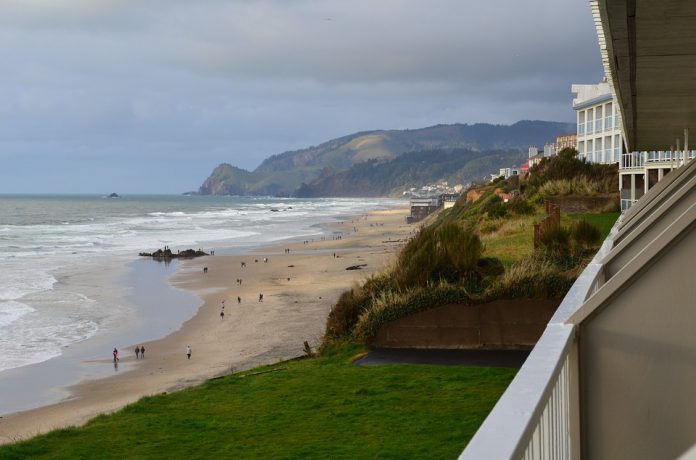 We thought it would be a good time to clarify, as I have personally had a lot of people asking about beaches being open on the Oregon coast, amidst the coronavirus crisis. As Newport News-Times reports from Lincoln City, Lincoln County Commission Chair Kaety Jacobson said in a video beaches are currently open in Oregon. The Oregon Parks and Recreation Department manages beaches in Oregon.
Jo Niehaus, marketing strategist for OPRD, concurred, telling the News-Times, "So far, the ocean shores are all open, with the exception of shores in front of the city of Seaside. Ocean shores will remain open as long as people are maintaining their social distancing."
The article states, per Gov. Kate Brown's order, that all state parks, including day-use areas, are closed. "That means," she explained, "you're not allowed to walk through those gated areas or areas where they've put up cones."
Niehaus advised, "For people parking and entering the closed park accesses, our rangers are constantly in patrol and making contact. For the most part, we are getting good voluntary compliance. The closures were to discourage travel and limit gatherings of people that would make social distancing difficult and close facilities.
"Other beach accesses may still be open, so people are still getting to the ocean shores," Niehaus added. "We are not seeing lots of violations or incidents where social distancing is not being observed."
Prior to the 13th, on April 10 Jacobson asked visitors to not flock to the Oregon coast as hotels, motels and other short-term stays are closed. Boat ramps, county parks, city parks, popular sites and state parks including beach access points are also closed.
Jacobson had a message for residents living on the coast, too. "Please do not travel to your favorite out-of-county place. While travel is not prohibited, we're asking visitors to stay away, so we ask that you, also, stay away from visiting other locations.
"I hope all of you stay safe, and follow the order to stay home," she said.