While COVID-19 rips through small and large communities throughout the nation, people are confused, angry, and scared. And unfortunately, it seems most are not taking it serious enough. As shown in the images below, the coastal communities are getting slammed with visitors from all of the world right now.  Earlier we reported on the flood of people visiting the coast, amid our governor's urge to stay home.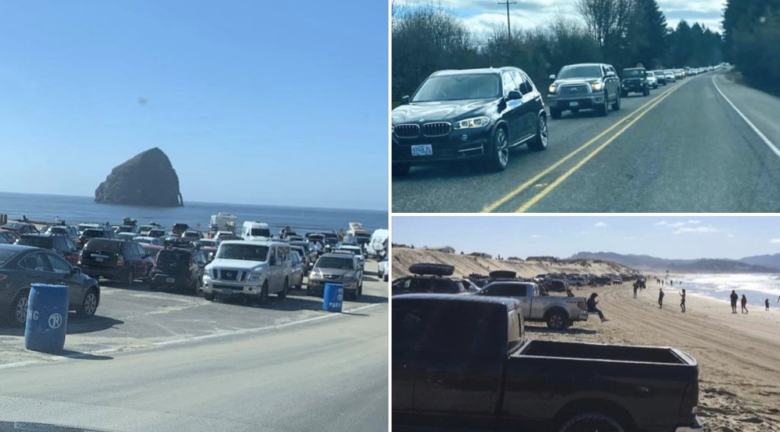 Recently Tillamook Mayor Suzanne Weber shared a strong message via social Media for tourists who have headed to the coast for spring break, essentially telling them to pack their bags and go home. While she normally would of course be encouraging guests to visit, at this time due to the fact the Oregon coast is already strained enough on supplies and not equipped to handle a significant community health crisis, the mayor could not be more serious when she is asking people to leave.
"Pack your bags and leave immediately," she said. "It's not safe for you or our community for you to be here."
The mayor joins growing calls asking the governor to take stronger action to keep people at home. As evidenced by the numbers of people who went to the coast over the weekend, Brown's "Stay Home. Stay Safe." campaign hasn't been taken seriously by many Oregonians.
Hit the link here to read how Kate Brown has announced an official order to stay at home to be put in place tomorrow, March 23, 2020.