Just on the heels of Governor Kate Brown asking Oregonians to stay home due to the COVID-19 virus ripping through our communities, flocks of visitors flooded the trails and beaches over the weekend.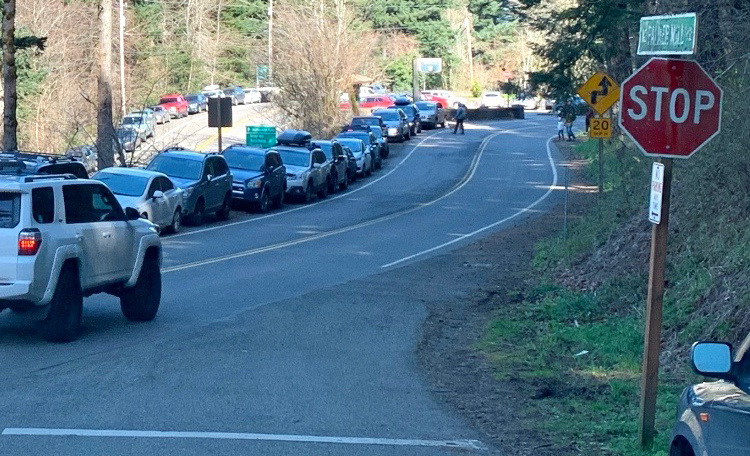 Due to the crowded traffic in Columbia Gorge, and other areas in Oregon, the situation has prompted full state parks closure earlier than originally announced. According to the state parks Facebook page, starting at 5 pm tomorrow, visitors will no longer be allowed to access day-use areas, which include parking areas and restrooms. This closure is expected to last until summer of this year, May 8. Clearly this is going to suck hard for all of us, but given the circumstances this virus is not to be taken lightly right now.
Gov­ern­ment of­fi­cials and doctors worldwide agree that the only way to stop the ram­pant spread of the COVID-19 virus is by so­cial dis­tanc­ing which equates to stay­ing home and staying put un­less for ab­solute ne­ces­si­ties. The statistics are scary, but many peo­ple in Ore­gon right now aren't tak­ing this se­ri­ously. A death rate of 1% may seem paltry, but based on the US population in 2019 this equates to a potential three million losses of life.
Sources say campgrounds will remain open in Oregon until April 3, but overnight campers at parks will need to check out no later than 1 pm on March 23.
"It has become clear that some platforms and viewing areas at Multnomah Falls attract groups, making it nearly impossible for people to practice proper social distancing," said Lynn Burditt, forest supervisor for the National Scenic Area, in a statement. "All federal agencies have been asked to do their part to help prevent the spread of COVID‑19, so after observing the behavior of people at the site, we determined we had to take action to help protect the community."
At the time of writing this, there are some trails open still in the gorge, however they may close soon as well. If a trail or area is too crowded, the Forest Service has requested to keep at least 6 feet of distance from others.