"I would do anything to get my daughter back," Allyson Watterson's mom Misty said days after her daughter was last seen with her boyfriend.
Allyson Watterson, 20, was initially believed to have become separated from her 21-year-old boyfriend, Benjamin Garland, Sunday, Dec 22, 2019, while hiking in the North Plains area and disappeared, OregonLive reported.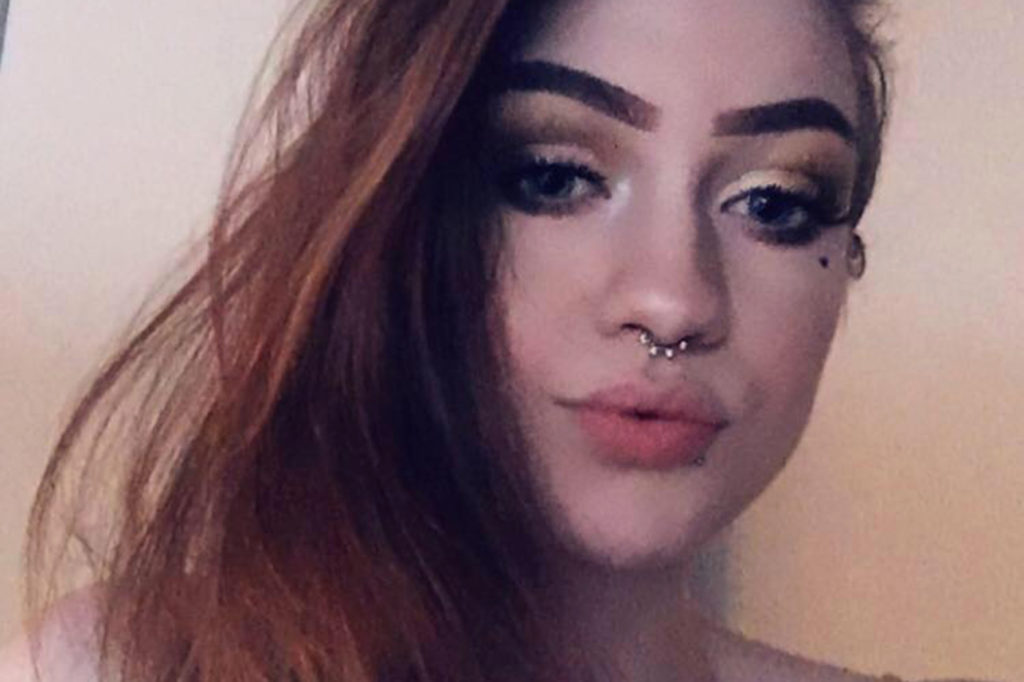 According to Washington County Sherriff's Office, there was a 30-hour delay between the time Watterson was last seen and when her boyfriend's father, Don Garland, reported her missing to authorities.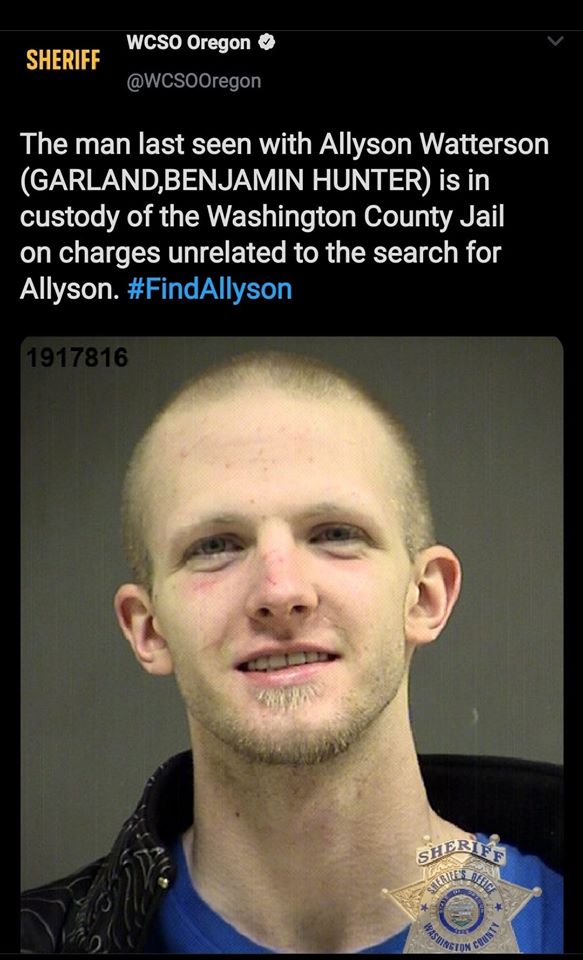 Don Garland told authorities his son and Watterson had been hiking on Sunday but they got separated and she disappeared, according to The Associated Press. He and his son spent the day of Dec. 23 looking for her before he reported her missing around 5:30 p.m., he said. Oregonlive reports she was last seen with her boyfriend by a resident in North Plains around noon on Dec. 22.
Another resident in the area reported finding Garland sleeping in a vehicle alone the morning of Dec. 23. Koin reports that authorities have not said how they connected Garlard to the stolen truck found in the area where Garland was sleeping in a stranger's truck.
According to the news reports, the two men were reluctant to file a report because there were multiple outstanding warrants for Benjamin's arrest. He was arrested Tuesday on charges unrelated to Watterson's disappearance and pleaded not guilty in Washington County court.  He pleaded not guilty to theft, fraudulent use of a credit card, unauthorized use of a vehicle and possession of a stolen vehicle, the AP reports.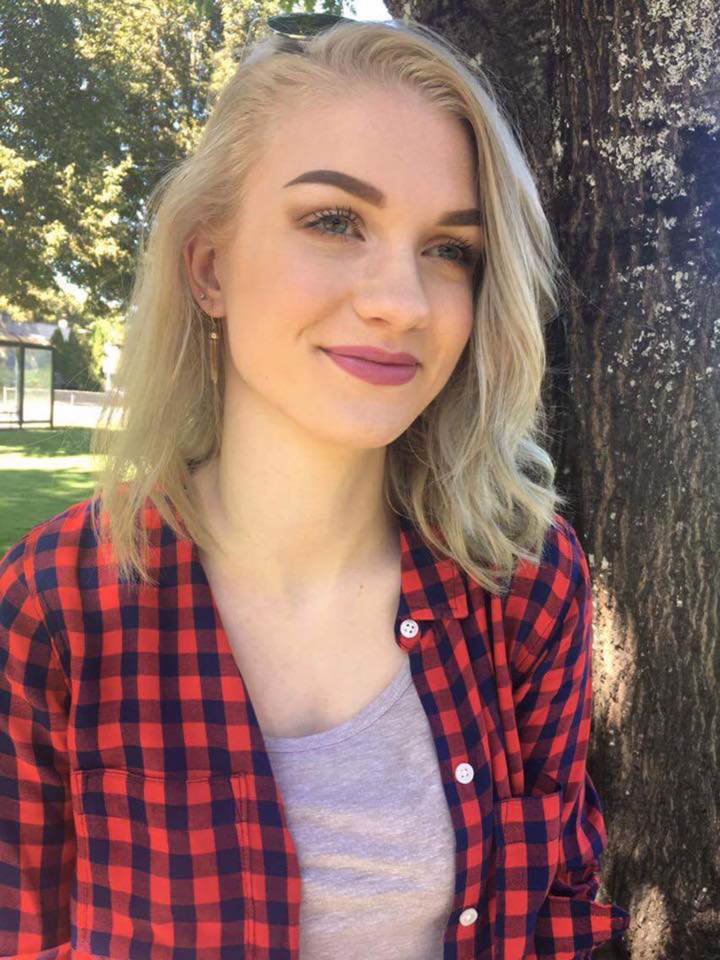 Allyson and her boyfriend were hiking in a wooded area around 18 miles outside Portland, when he said they were separated, according to ABC News. "We've never been able to verify this narrative," Washington County Sheriff's Deputy Brian van Kleef said, according to The New York Post.
The search for her has since been called off as no evidence was uncovered to verify claims that she vanished on a hike with her boyfriend, authorities said.
"If I believed she was in an area I could find her, this wouldn't be getting suspended," Search and Rescue commander Tony Morris told OregonLive. "We've just chased everything we had."
The missing woman's parents are pleading for answers, and have posted thousands of flyers around multiple counties.
Call it in anonymously, you don't have to say your name, they don't have to know who you are," Misty told the outlet.
Her father, Allan, added: "Why would you not say something? How could you not? How could you not?"
Watterson's family is desperate to find answers about what may have happened to her. Misty Watterson told KATU she last saw her daughter, who was living with her, on Friday Dec. 20; she said she was going out of town to stay with friends.
She talked with her daughter again on Sunday Dec. 22 through a messenger app and Watterson reported she'd be home later that night, but she never arrived. Oxygen reports Misty Watterson also spoke with Benjamin Garland from jail, although she has not provided any more details of their conversation.