Last updated on November 23rd, 2019 at 01:03 pm
The 24th annual Holiday Ale Festival at Pioneer Courthouse Square in Portland is all set to feature 50 craft beers, ciders and meads this year, most of which are made just for this event!  What a great way to kick off December and the holiday season with friends!
Cozy And Warm – A Holiday Event Adults Won't Want To Miss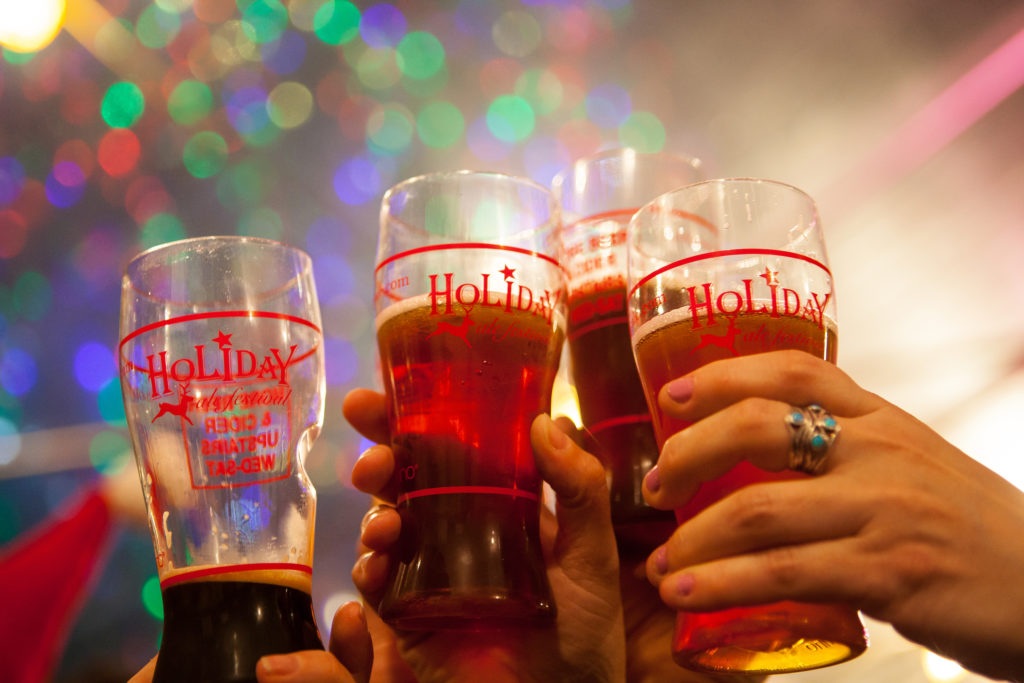 The Ale Festival will take place in downtown Portland at Pioneer Courthouse Square (also known as Portland's living room) from December 4th, 2019 to December 8th, 2019.  The festival is held in a great location near the TriMet Max Light Rail Blue and Red Lines so it's easily accessible and near safe transportation.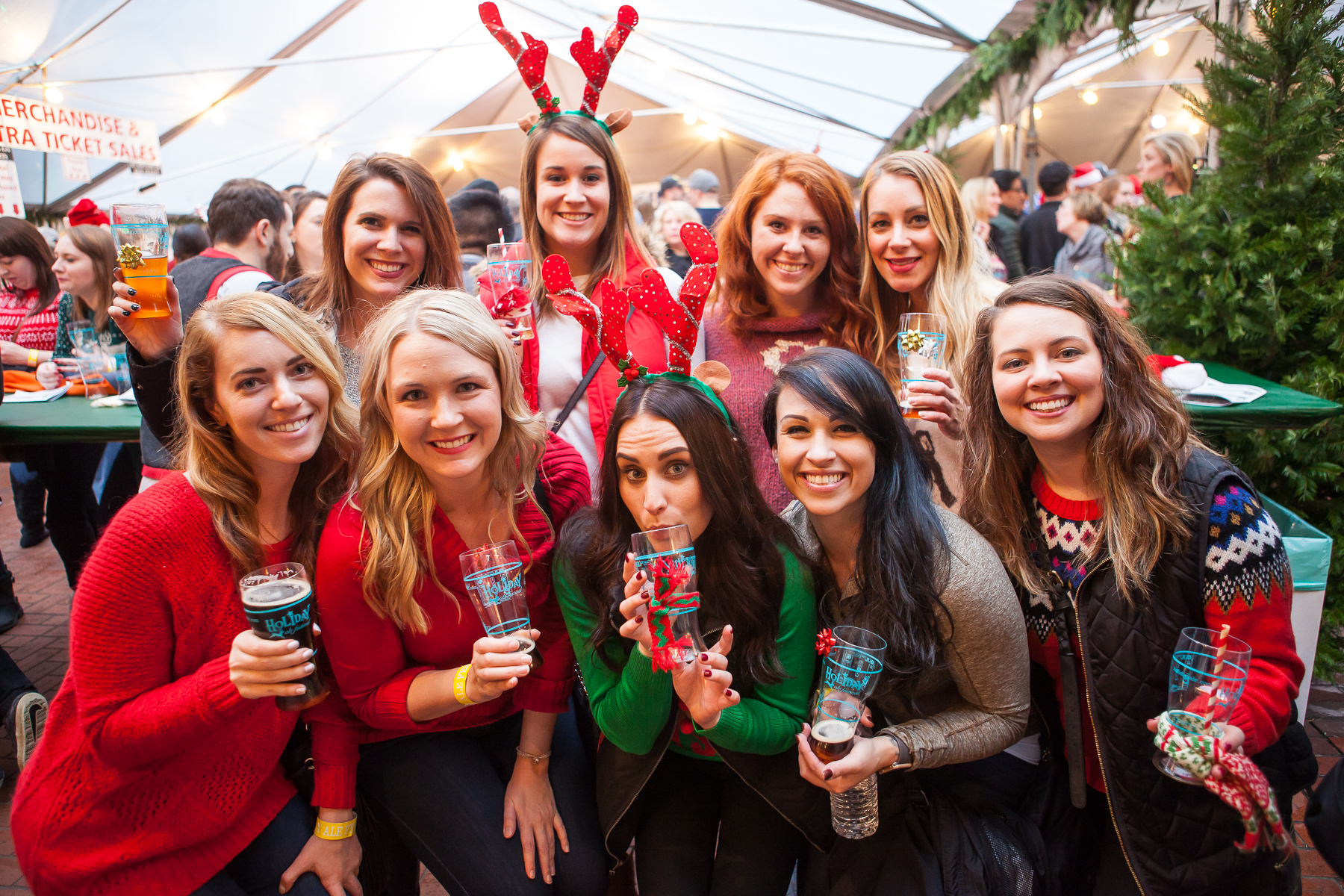 What makes the Holiday Ale Festival special is more than just the holiday spirit you feel while attending.  All participating breweries and cideries serve products made just for this event, and other beers and ciders that are served are vintage or rare and not commonly tapped in Oregon.  This means the items on tap at the Holiday Ale festival can't be found anywhere else in the nation, and that alone is enough reason to go.  To top it off you'll want to come out and see everyone in their ugly Christmas sweaters, ugly Christmas pajamas, and ugly Christmas suits.  Patrons will also enjoy the meet the brewer events being held throughout the festival as well as the two food vendors and self-guided cheese and beer pairings.
Despite being held in one of the coldest months of the year, this holiday event is held in clear-topped tents heated with gas heaters, so you'll stay cozy and warm as you enjoy time with friends and loved ones.  There's even a Sky Bar on a second level with additional taps and room to relax and watch people below.  You'll also enjoy Portland's festive lighted Christmas tree as it serves as a centerpiece for this holiday event!
Festival With A Cause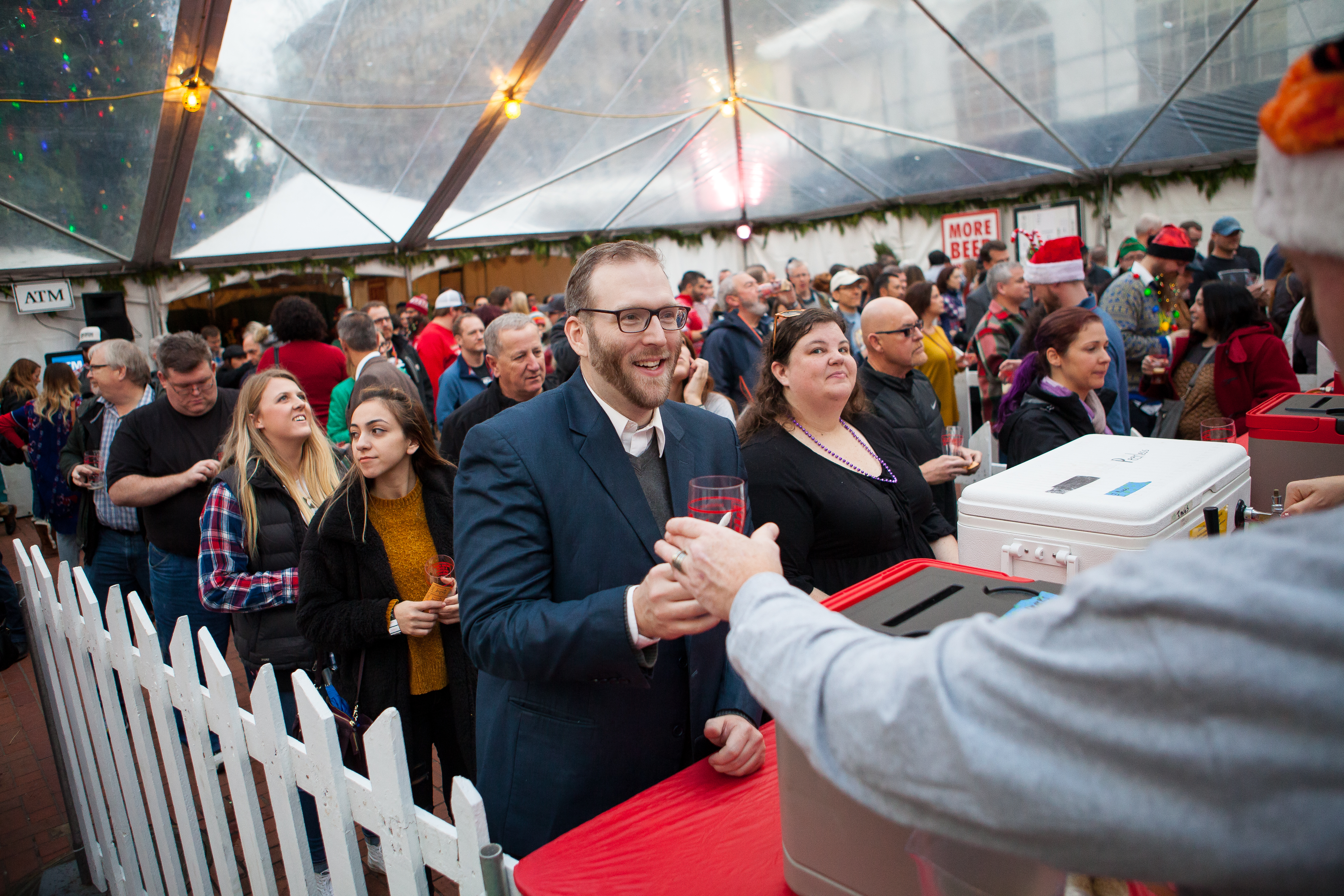 The Holiday Ale Festival will have an onsite coat and bag check, as well as the Crater Lake Soda Garden, both of which are there to raise funds for the Children's Cancer Association My Music RX Program.  This program delivers the healing power of music to children and teens facing cancer and other serious illnesses.  The Holiday Ale Festival matches and doubles all funds raised for this important cause.
24th Annual Holiday Ale Festival Information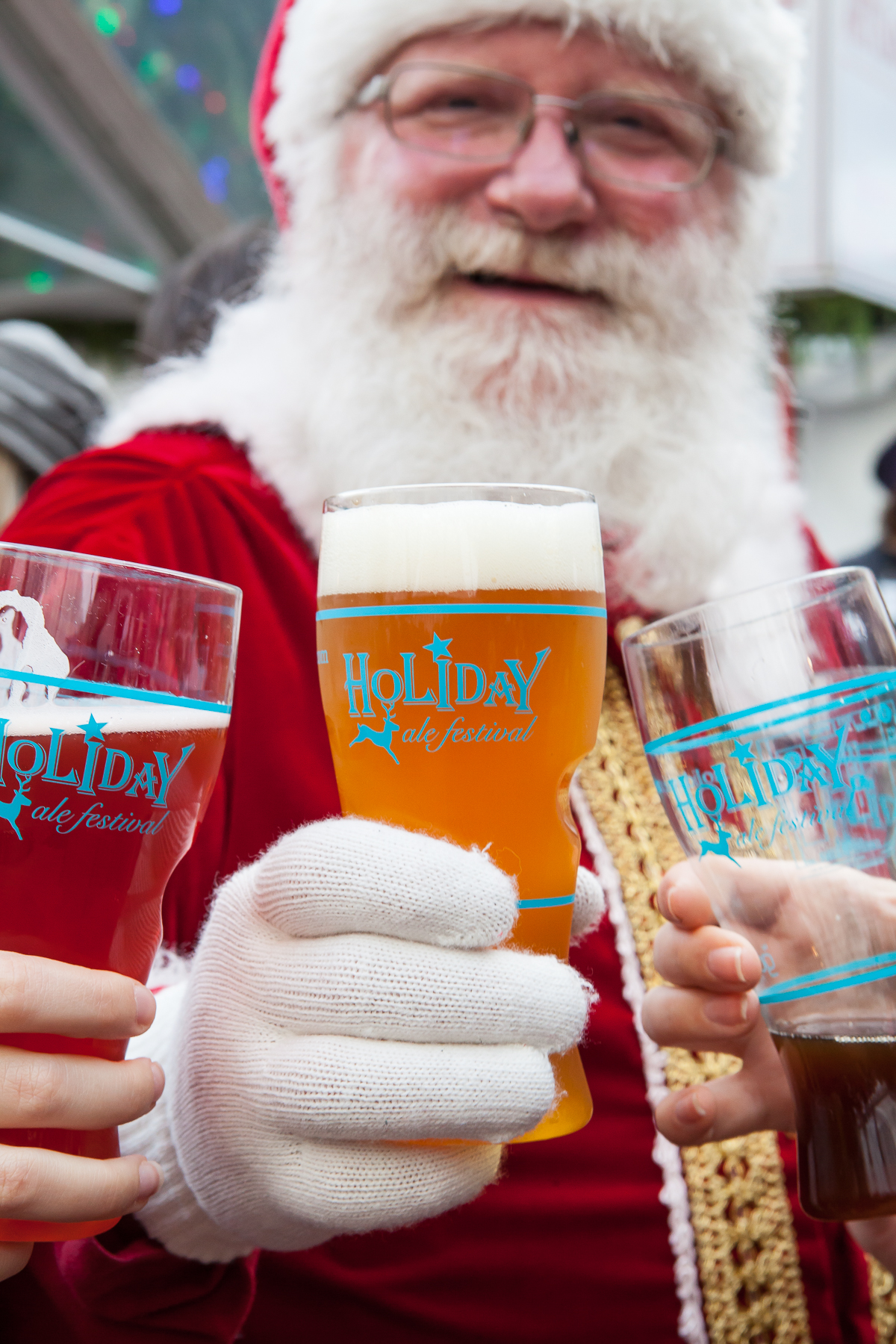 This event is for those 21 years and older.
Dates/Times (2019):

Wednesday December 4th, 11am-9pm
Thursday December 5th, 11am-9pm
Friday December 6th, 11am-9pm
Saturday December 7th, 11am-9pm
Sunday December 8th, 11am-5pm

Location: Pioneer Courthouse Square, 701 SW Sixth Ave, Portland Oregon
Purchase Tickets:  Purchase of an entry package is required to enter the venue.  Advance general admission for one person costs $40 and includes a 2019 tasting glass and 12 taster tickets plus express re-entry for all five days (wristband and 2019 tasting glass required for re-entry, subject to festival capacity).  Advance general admission for two is also available, as well as Advance VIP packages.  You can purchase tickets here.  General admission at the door is $40 but does not allow for expedited entry.  Additional taster tickets can be purchased for $1 each.
Get more information: Visit the official website here, or stay up to date at the official Facebook page.
Please Note: This event is for those 21 years and older.  Festival taster glasses from previous years will not be filled.  No designated driver tickets are available.
Have you ever been to the Holiday Ale Festival before?  What was your favorite thing on tap?  Will you be going this year?  Let us know in a comment and tag those you want to go with!  Please also remember to drink responsibly, plan ahead for safe transportation home, and enjoy yourself!