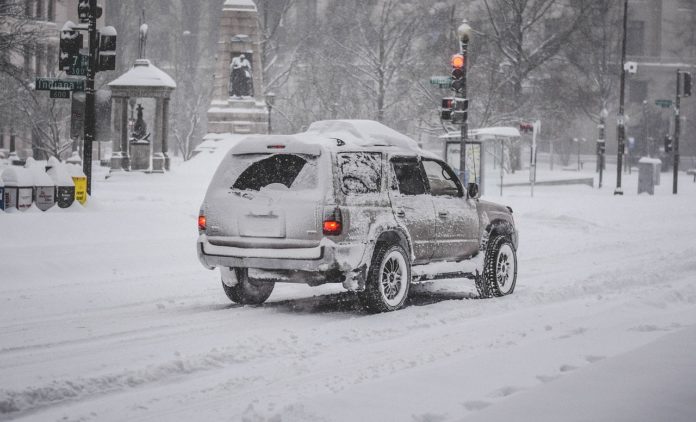 If you plan on traveling this Tuesday or Wednesday for Thanksgiving, you may want to hold off.  NOAA, (the National Oceanic and Atmospheric Administration) has forecast a "significant and potentially historic wind and snow storm," headed for Southern Oregon.
Here's What You Need To Know About This 2019 Pre-Thanksgiving Storm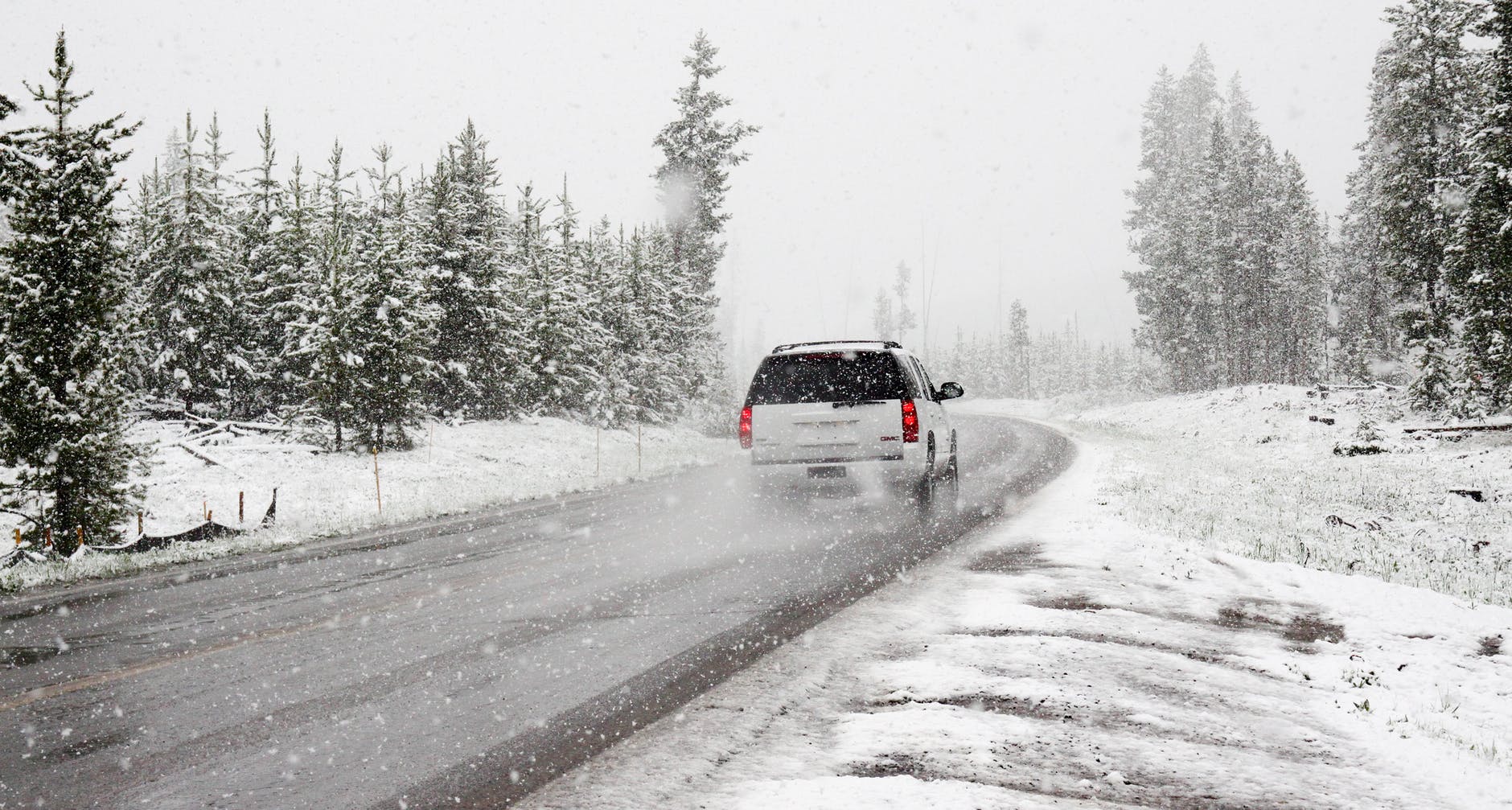 This warning area includes: the Siskiyou Mountains (including I-5 at Siskiyou Summit and Oregon Highway 66).  The advisory also includes the Southern Oregon Cascades (including highway 140 at Lake of the Woods and Howard Prairie).

Please Note: Winter storm warnings and wind storm warnings are also currently in effect in the following Oregon and California counties: Lake County, Klamath County, Douglas County, Curry County, Josephine County, Jackson County, Siskiyou County, Curry County, Modoc County.

The winter storm warning remains in effect from 10 am Tuesday November 26th to 10 am Wednesday November 27th, 2019.
What kind of weather are we in for?  Heavy snow accumulations of 8 to 15 inches and wind gusts up to 60 mph are expected.  Certain areas of the Southern Oregon Coast are expecting wind gusts up to 100 mph.
What are the travel hazards? Travel will be difficult to impossible.  Strong winds and heavy snow could create white-out conditions and strong winds could cause downed trees on the road.  Travel is strongly discouraged.  If you absolutely must travel keep tire chains, a flashlight, blankets, food, water, medications, and a fully charged phone with you.  Let people know where you are going, what road you'll be taking, when you are leaving, and what time you expect to arrive.  The safest place during a winter storm is indoors.  There have already been several wrecks and several people have slid off the road today (Monday November 25th, 2019) because of hazardous road conditions on the mountain passes.
What exactly is a winter storm warning and why do they issue it?  According to NOAA, a 'Winter Storm Warning' means that severe winter weather is likely and poses a threat to life and property and that you should take protective action now.
The Oregon State Police sent out some great information over Facebook about travel earlier today:

Weather Details For The Thanksgiving 2019 Winter Storm Warning
According to NOAA, "Low pressure is expected to strengthen as it approaches the Oregon Coast Tuesday. Confidence has increased that the low will strengthen and track into the Southern Oregon coast on Tuesday. Moderate to heavy snow is expected to fall late Tuesday morning through Tuesday night, then gradually decrease late Tuesday night
into Wednesday morning. The largest travel impacts are expected in northern California, but impacts will extend into portions of southern Oregon as well, especially for mountain passes and other elevations above 2500 ft. Light to moderate snow is possible for elevations below 2500 feet as snow levels lower Tuesday evening through Wednesday morning. Strong, potentially damaging winds will also result in white-out conditions."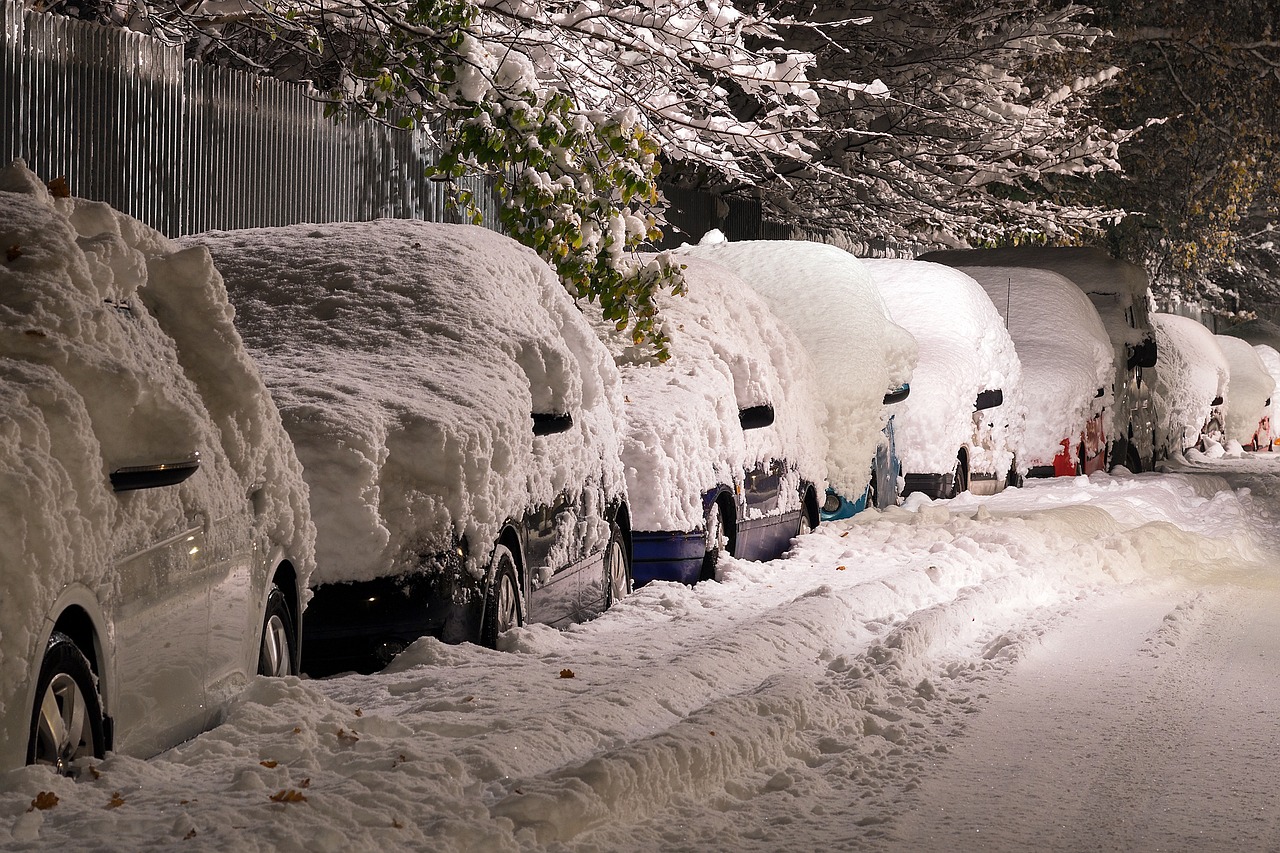 There are also winter storm and wind storm warnings in other areas of Oregon.  According to NOAA, South Central Oregon Coast and Curry County Coast, including Highway 101 and the cities of Brookings, Gold Beach, Port Orford, Bandon, Coos Bay, Myrtle Point, and Coquille, can expect gusts of wind in excess of 100 mph in headlands and exposed areas.  Downed trees and power lines are expected.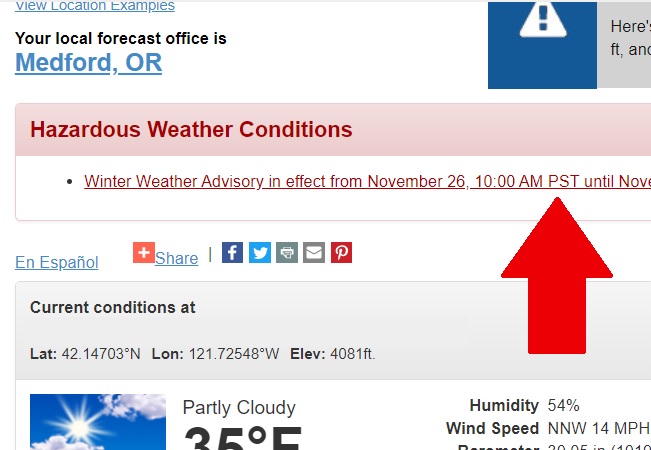 If you plan on traveling Tuesday or Wednesday this week for any reason please consider staying inside while the winter storm warning is in effect.  If you must travel, please do so cautiously and stay safe.