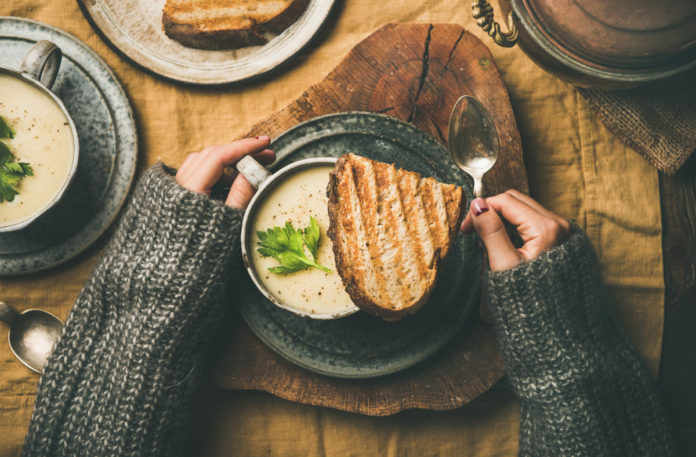 Last updated on September 22nd, 2019 at 10:23 am
Florence Oregon is known for its sand dunes, beautiful beaches, and for nearby attractions like Thor's Well and the Sea Lion Caves.  But for many one of the best thing about Florence is its yearly Wine and Chowder Trail, where you can taste some of the best chowder Oregon has to offer and try a variety of Oregon wines along the way.  Every October people trek from across the state for this event, and this year you won't want to miss it!
Wine And Chowder In Historic Old Town Florence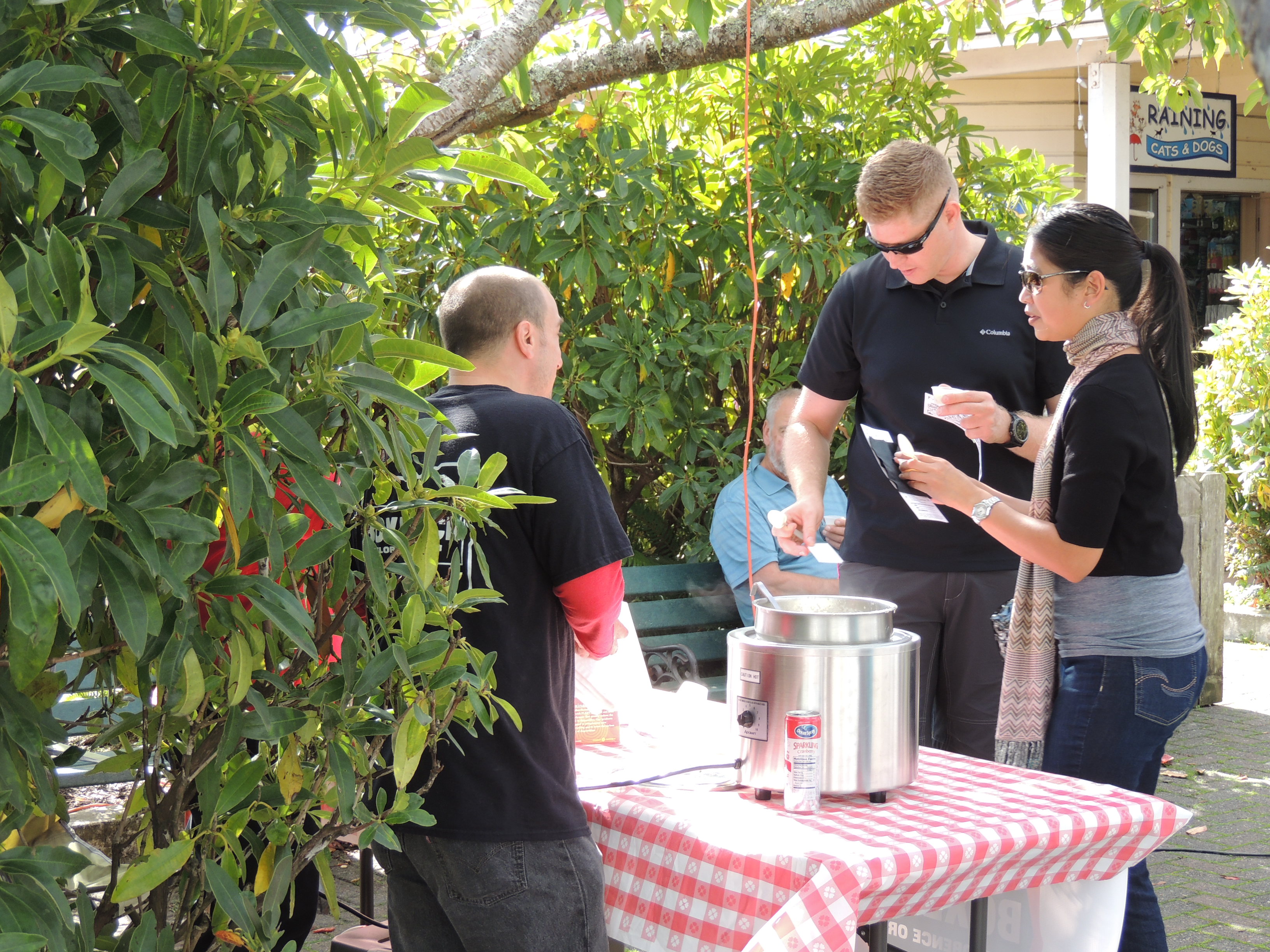 If you're looking for the best possible way to spend a weekend at the Oregon coast this fall with friends and family, the Wine and Chowder trail in Florence is it.  "Fall in Florence is a deliciously thrilling time," said Bettina Hannigan, the Florence Area Chamber of Commerce executive director.
Starting Friday, October 11th and going through the weekend, you can go on a treasure hunt with friends and family for unique hand-blown glass floats made by local artisans.  More than 20 glass floats will be hidden in plain sight in local shops and galleries.  Search participants can tell the store clerk where they spotted a float and have their passport map validated.  The more floats a person finds, the better chance they have of winning a float in the drawing.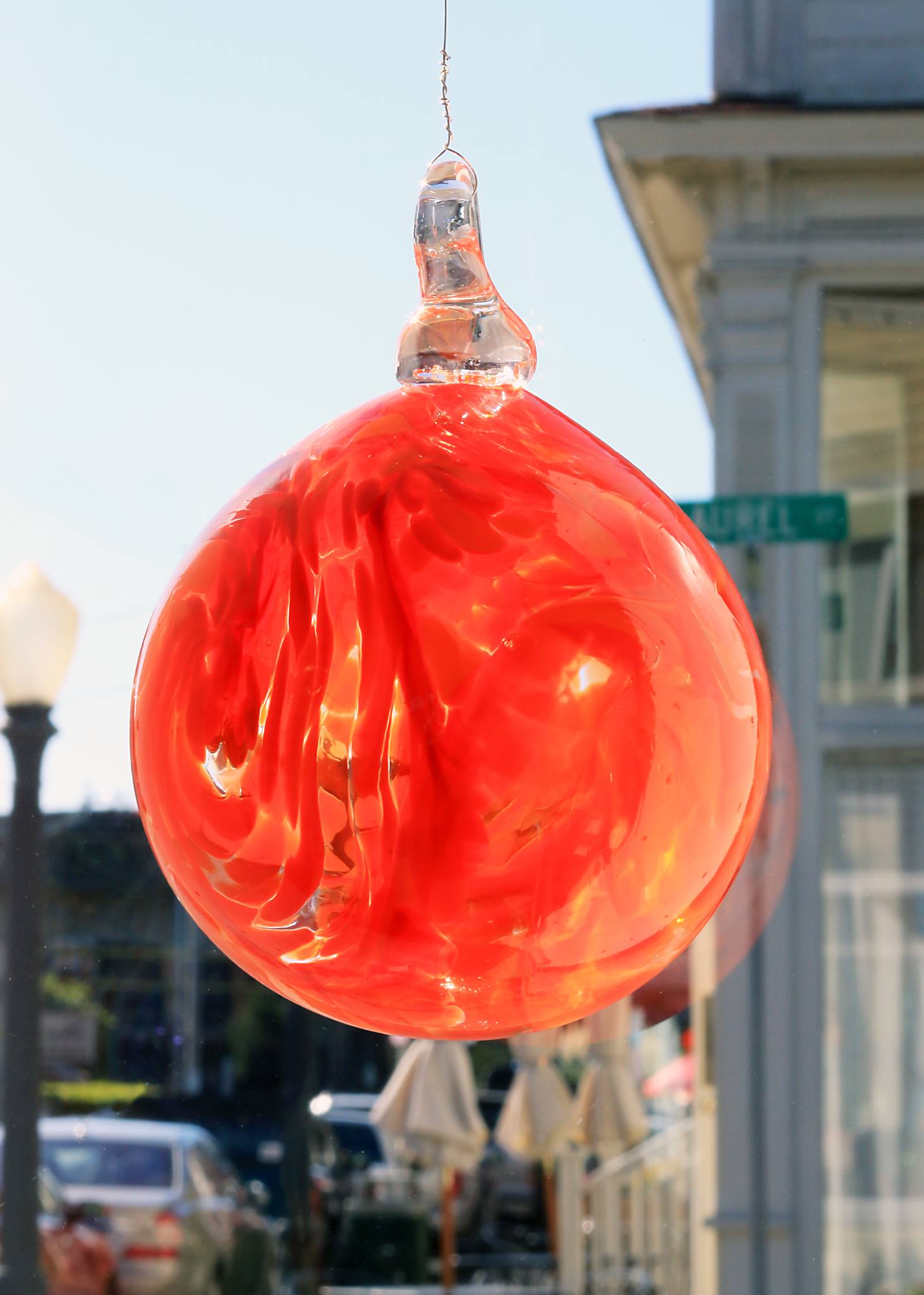 On Saturday, October 12th you'll be able to stroll through historic Old Town Florence and sample wines from some of Oregon's finest wineries.  There's also a Circles in the Sand event on Saturday from 3 pm – 7 pm on Heceta Beach.  Denny Dyke will carve a giant labyrinth on the beach starting at 3 pm, and it will be finished around 5pm.  You'll also want to check out the Okto-Fur-Fest from 11:30 am – 3 pm at the Florence Event Center at 715 Quince St.  The Okto-Fur-Fest features German food and drink, music, dancing, games and prizes along with a hilarious wiener dog race at 1 pm.  Admission to the Okto-Fur-Fest is $3.  Proceeds from the race benefit the Florence Vans Fans Cancer Van.
Finally your adventure will end on Sunday, October 13th when you can sample a dozen delicious chowders down Bay Street and vote for your favorite!  Chowders you can try range from crab to clam and are absolutely delicious!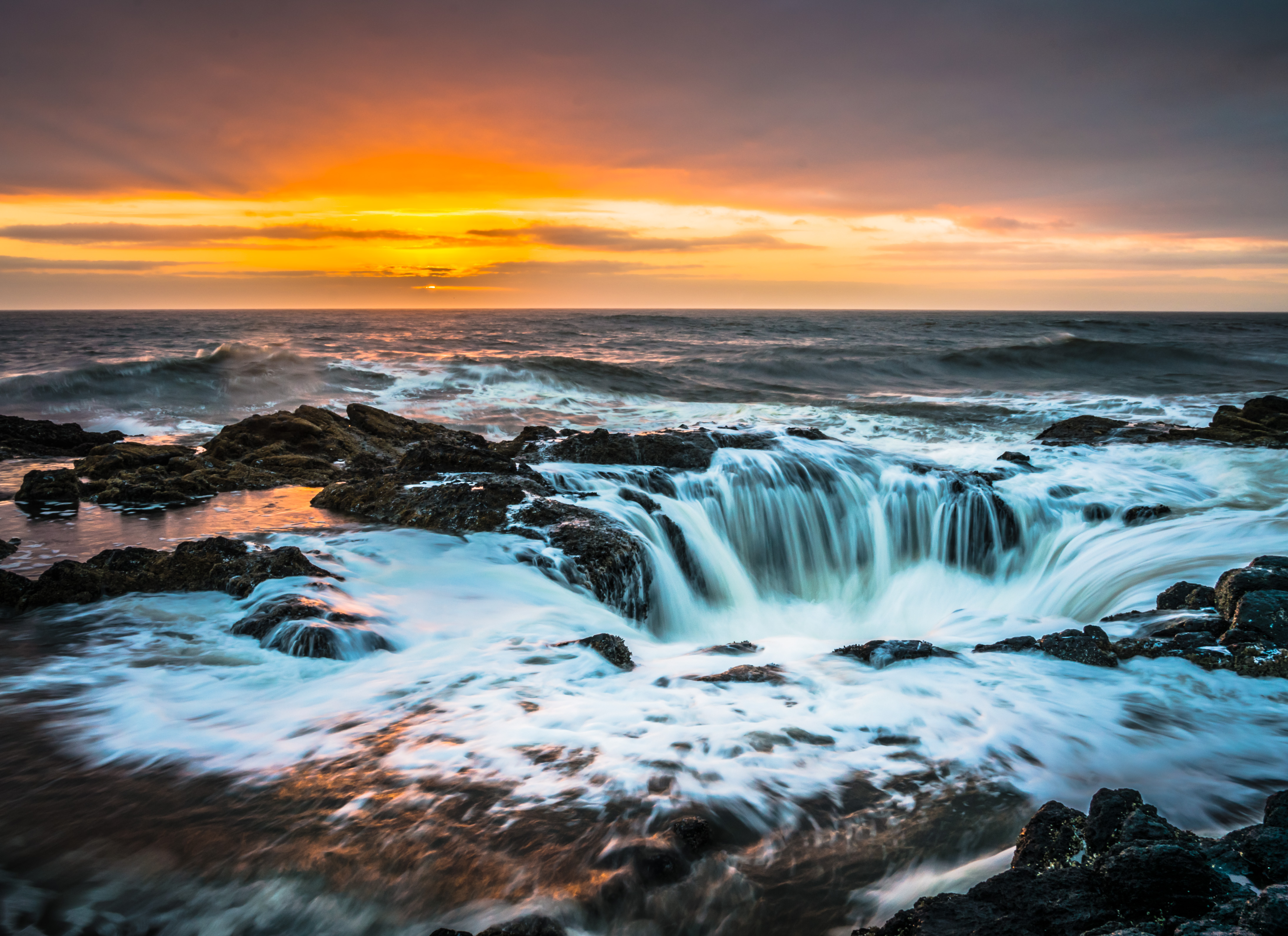 If you're looking for even more adventure while on your weekend getaway to Florence, you might decide to check out Thor's Well, the sand dunes, or the Sea Lion Caves.
9th Annual Wine And Chowder Trail Information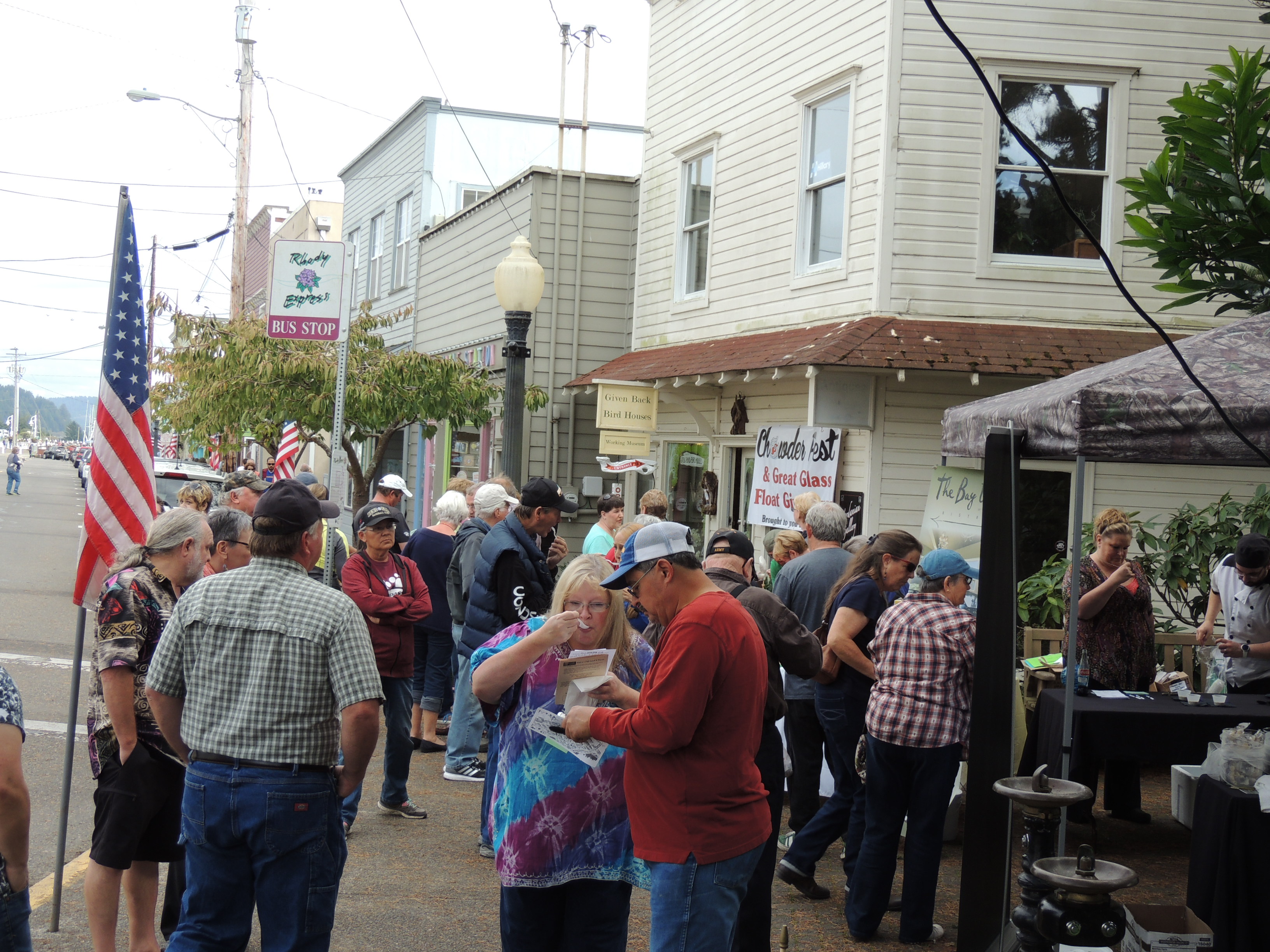 Dates: October 11th, 12th, 13th 2019

Friday – Glass float hunt starts and goes through Sunday.
Saturday – Wine trail from 12 pm – 5 pm, Circles in the Sand from 3 pm – 7 pm, Okto-Fur-Fest from 11:30 am – 3 pm.
Sunday – Chowder trail from 12 pm – 4 pm

Location:

Wine And Chowder Trail – Historic Old Town, Bay Street in Florence, Oregon
Circles In The Sand – Heceta Beach
Okto-Fur-Fest – Florence Event Center at 715 Quince St

Cost: Glass Float Hunt & Chowder Trail participation cards cost $5 each and will be available Friday at the Visitors Center (290 Hwy 101) and in Old Town at Gazebo Park Saturday and Sunday.  Wine Trail Glasses cost $5 each and tasting tickets cost $1 each and will be on sale in Old Town at Gazebo Park on Saturday.
Take Note: Wine tasting is only open to those 21 years or older.
Stay up to date with the latest information about this event at the Facebook event page or the event website.
Have you been to the Wine and Chowder Trail in Florence Oregon?  What was your favorite part?  What's the best chowder you've had in Florence?  Let us know in a comment and tag the friends and family you want to take this October!