Last updated on January 3rd, 2022 at 04:22 pm
UPDATE: This restaurant is permanently closed
Tad's Chicken 'N Dumplins is a tasty part of Oregon History that has recently gone up for sale for over 2 million dollars.  Tad's has been a long time local favorite that has drawn people from all over for the good food, the great view, and the friendly atmosphere.  Now is the time to head to Troutdale Oregon to visit Tad's Chicken 'N Dumplins before it's purchased and changes are potentially made to the menu.
Tad's – One Of Oregon's Historic Legacies

In the late 1920's Tad Johnson, a handsome fisherman known as a rascal, opened a stand selling seafood at the end of the Sandy River Bridge.  At the time the Historic Columbia River Highway was brand new, Timberline Lodge hadn't been built yet, and Bonnie and Clyde were making headlines in the papers.  Today Tad's Chicken 'N Dumplins is one of the few remaining original roadhouses in America, and the residents of Troutdale Oregon are proud to have it.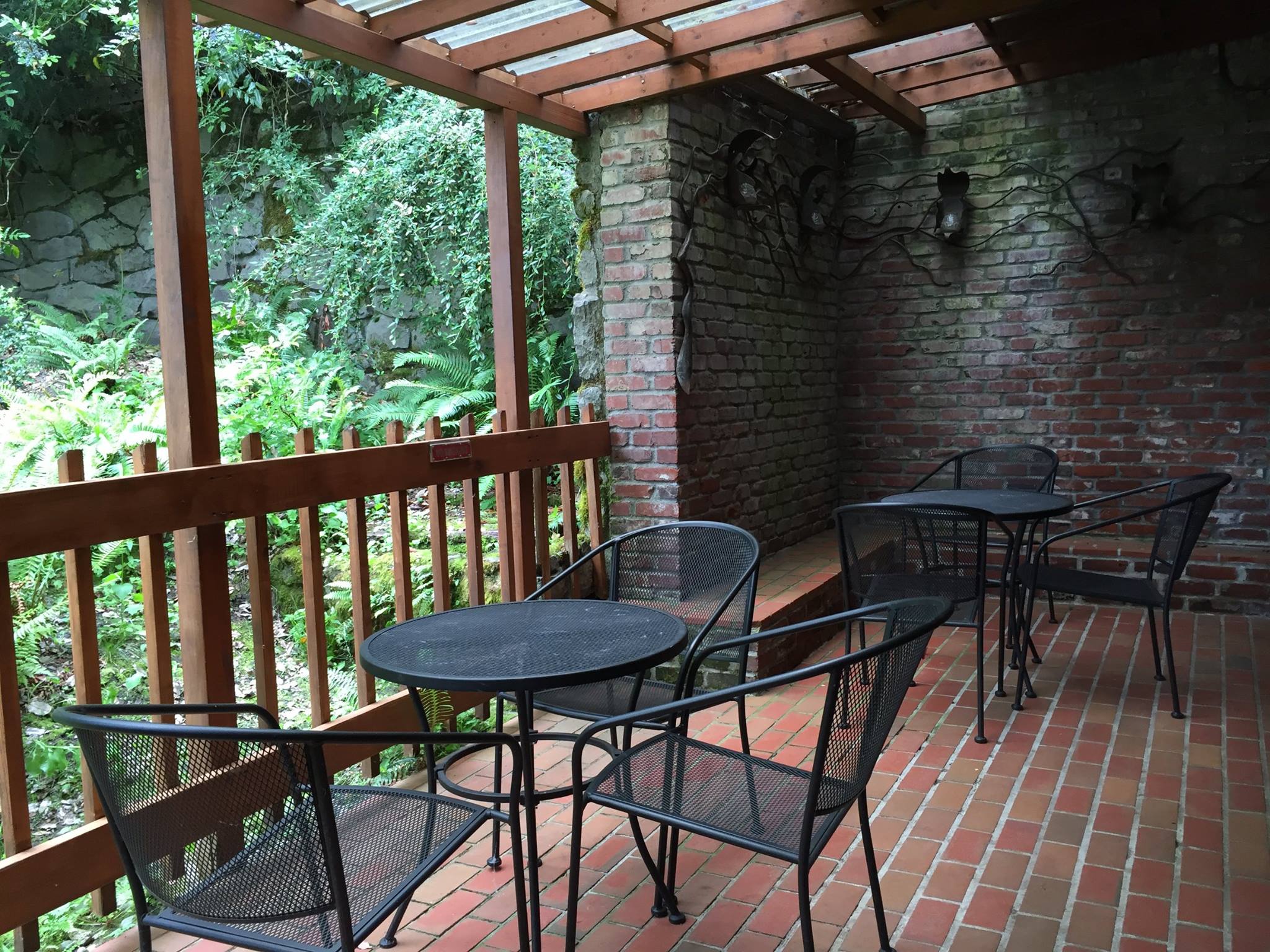 In the 1940's Tad's moved to it's current location and added chicken and dumplings to the menu.  Later a dance floor was added along with jukeboxes, a lunch counter, and an open air patio and bar, making it the place to be and be seen.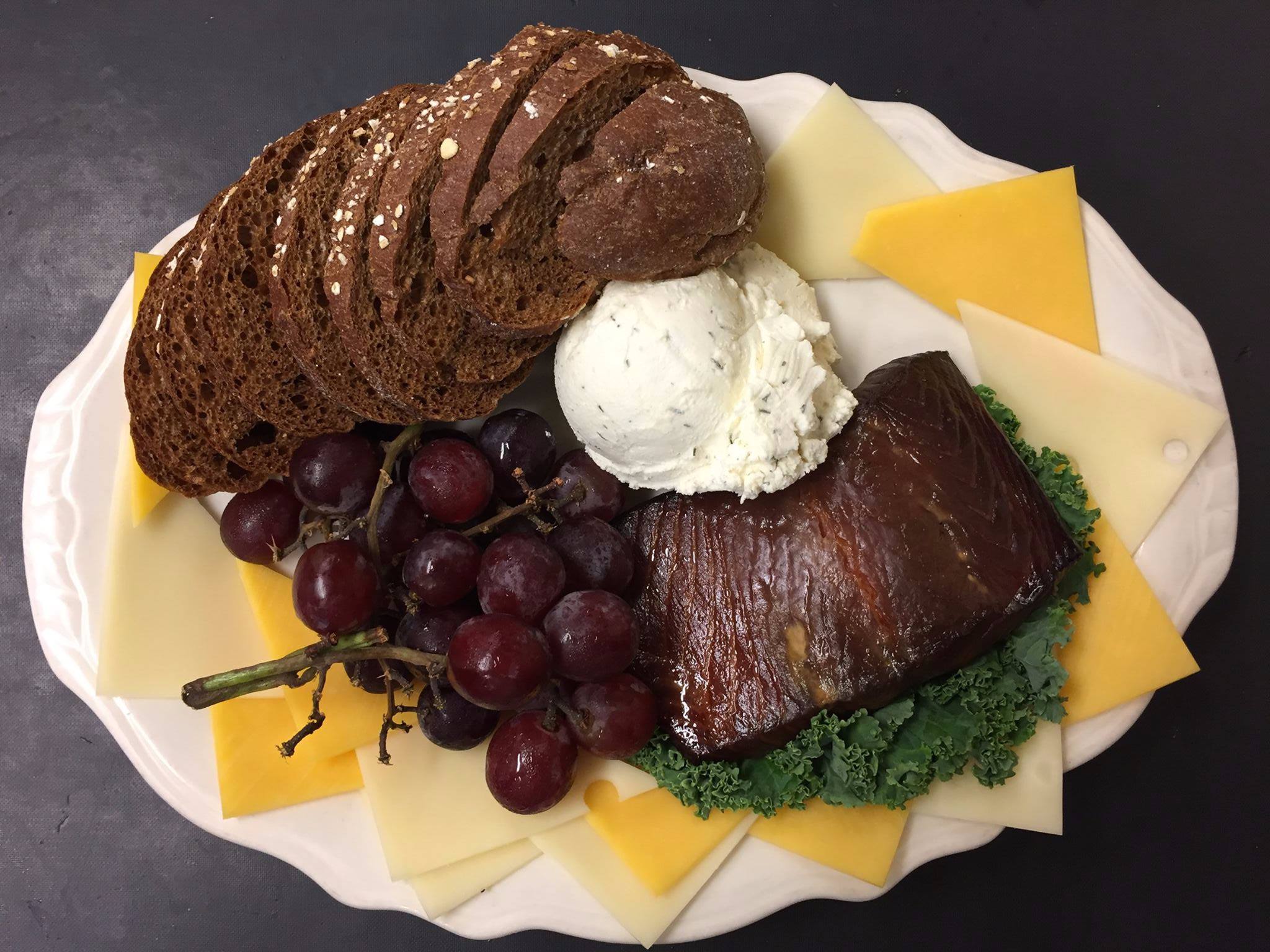 Tad's started out selling simple regional food, and continues that tradition today with classic home cooked meals that will make your mouth water.  The smoked salmon at Tad's is smoked in-house from local alder trees, and can also be had as a smoked salmon salad.  If salmon isn't your thing, Tad's also serves oysters and lobster as well as other sea food, along with a host of delicious dishes like chicken and dumplings with gravy made from scratch, traditional chicken fried steak on Tuesdays, and prime rib.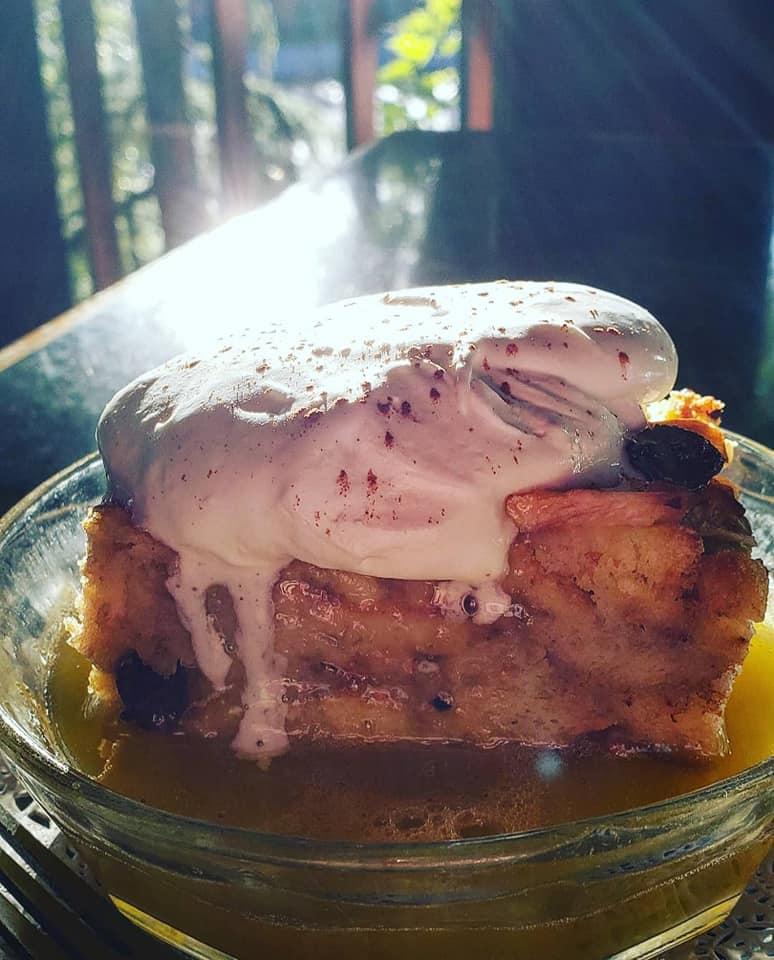 If you want an appetizer try Tad's deep fried mushrooms or deep fried zucchini.  Don't forget to save room for desert, because the marionberry cobbler, apple crisp, and bread pudding with whiskey sauce will make you wish you had.
Tad's Chicken N' Dumplins Info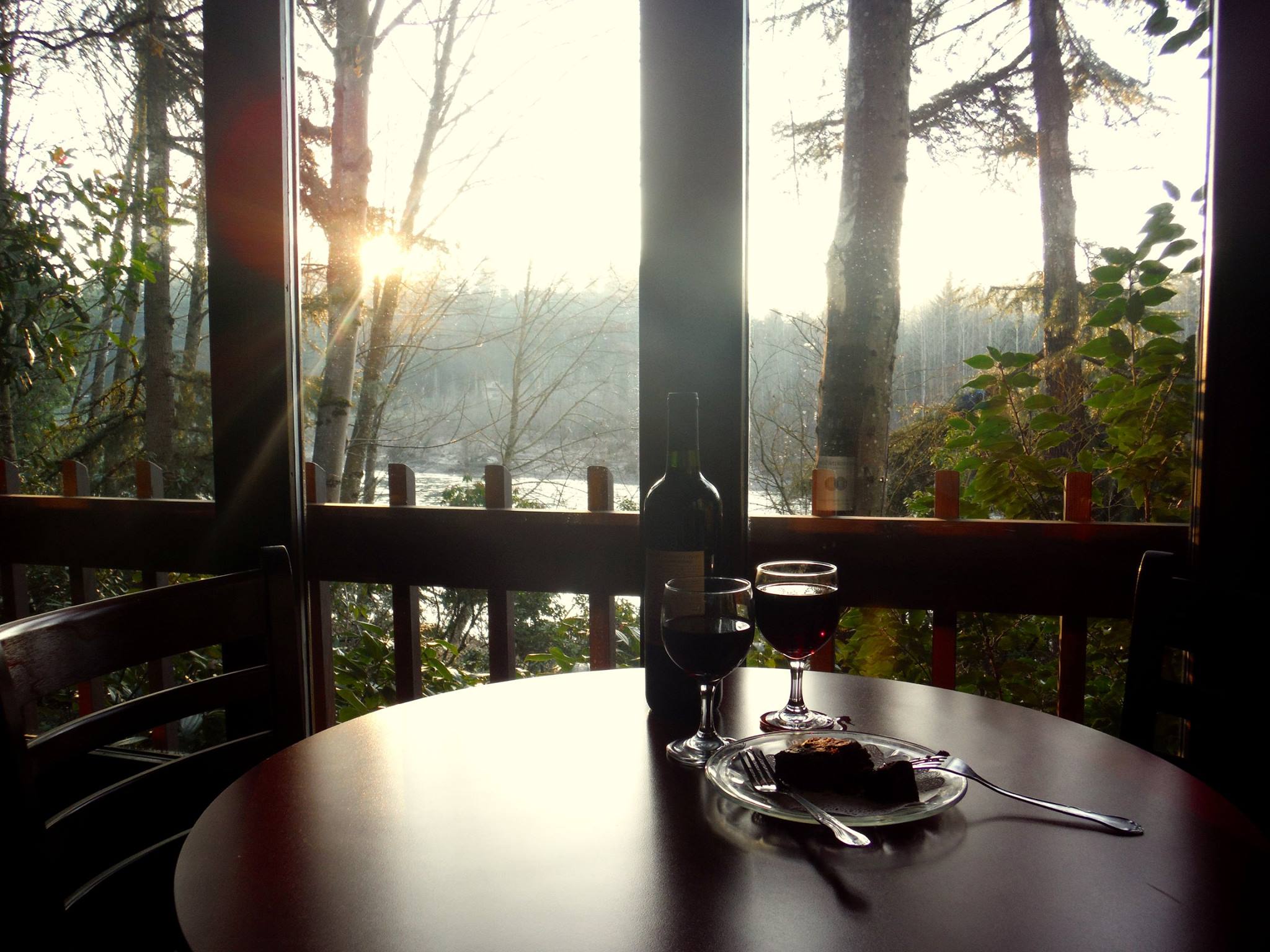 Tad's is nestled on the banks of the Sandy River in Troutdale Oregon just twenty miles east of Portland at 1325 E Historic Columbia River Hwy.  The hours are:
Monday through Friday 5 pm – 10 pm
Saturday 4 pm – 10 pm
Sunday 4 pm – 9 pm
You can call to reserve seating at this number 1-503-666-5337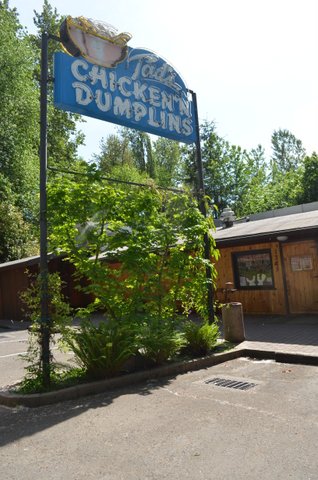 Don't forget to check out the Tad's Chicken N' Dumplins website and Facebook to keep up to date with the potential sale, upcoming events, and to see their full menu.  Have you eaten at Tad's Chicken N' Dumplins before?  What was your favorite dish?  Tag the friends you want to take for a great meal!