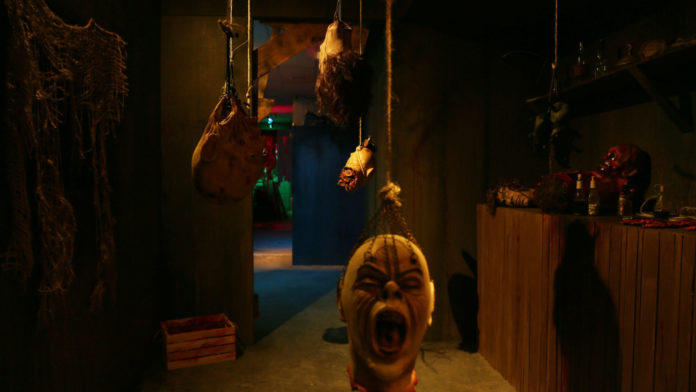 Last updated on September 7th, 2019 at 06:51 pm
Clark County ScareGrounds has something freakishly delightful in store for you this October.  From creepy haunted houses, to carnival rides and an area just for kids, this is the family event of the year and you won't want to miss it!
A Family Friendly Halloween Event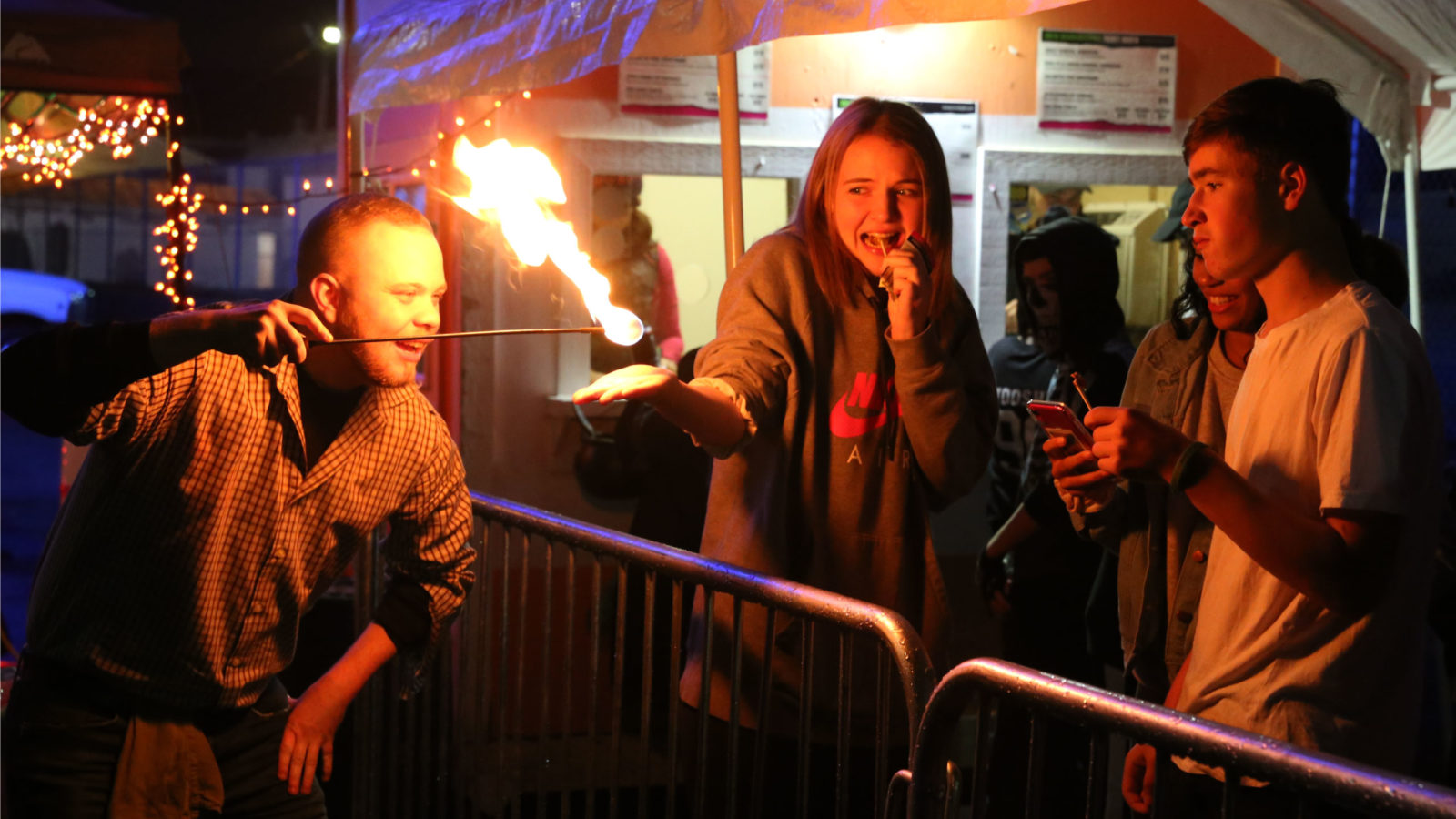 The focus of ScareGrounds has always been to entertain, not to terrify, which is why there are carnival rides, midway vendors, and kids areas on top of the some of the creepiest haunted houses you've ever seen.  ScareGrounds has something for everyone, whether you're looking to scream your lungs out, or looking for something fun to do with the youngsters.
The Clark County ScareGrounds is more than just haunted houses, it's a full Halloween experience that will make for an evening you won't forget.
If you're looking for something extra scary check out: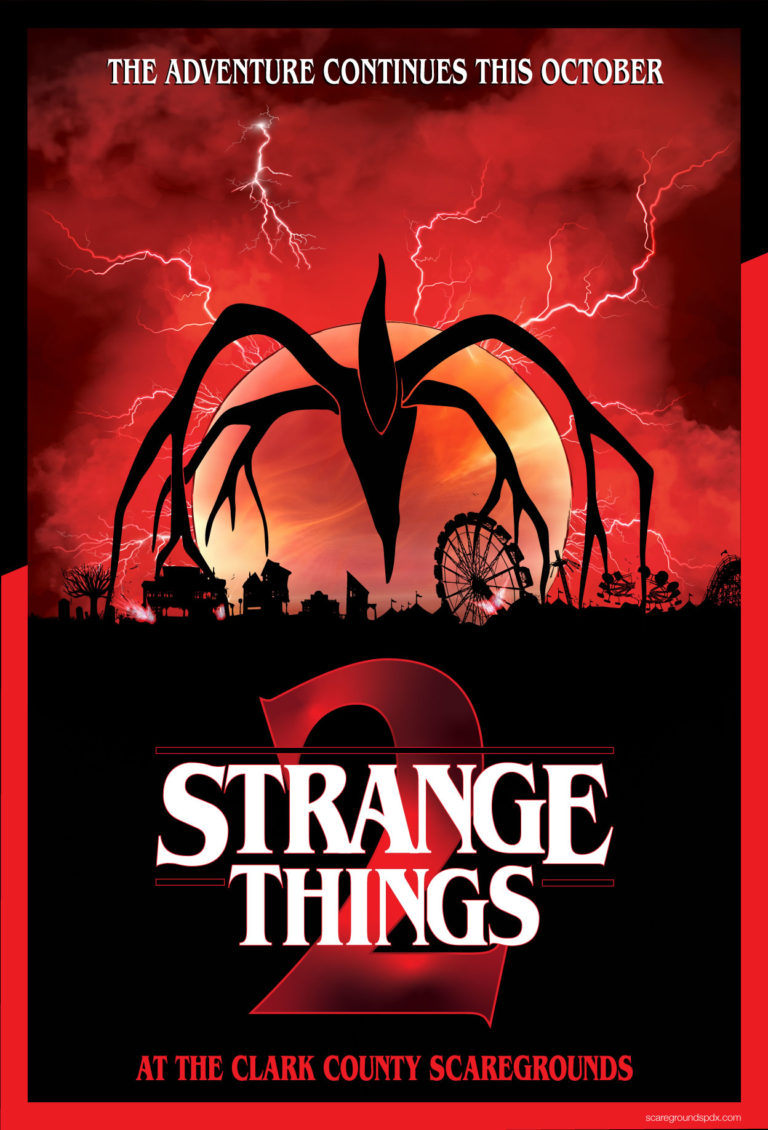 The Strange Things 2 Haunted House
The Condemned Haunted House – The most extreme haunt yet
The Sector 13 Outbreak Haunted House – Something has escaped…
Haunted house experiences at the ScareGrounds generally last 10-15 minutes.  Inside these massive haunted houses you'll find talented actors and crew.  The haunted houses are always fully staffed, meaning you won't find endless empty hallways.  The characters are friendly, professionally trained, and taught to read guests and adjust their routines accordingly, especially for youngsters.  Each performance is unique and memorable.  ScareGrounds is also the only event in the area that offers unlimited haunted house passes, meaning guests can go through as many times as they want in a single night.
If you're looking for something not-so-scary for kids, check out: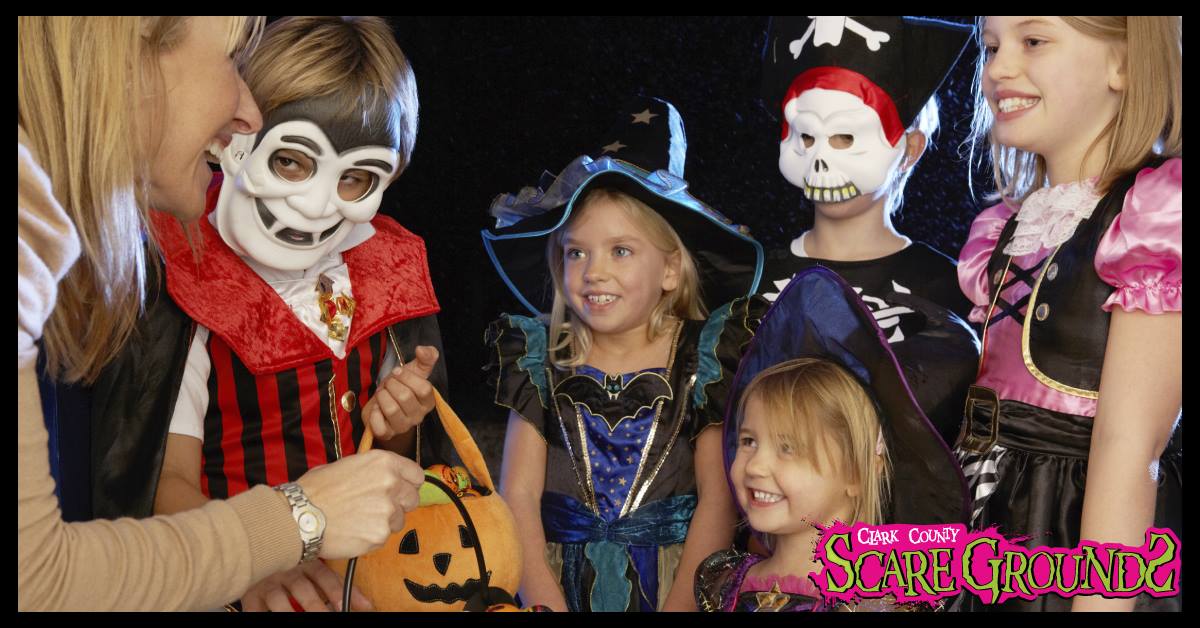 The ScareGrounds Lil' Monster's Zone – An entire area dedicated to not-so-scary Halloween games, a bounce house, activities, and crafts.  This area is strictly a friendly monsters only area.
The Pumpkin Patch
Anyone with tickets can opt for the less scary experience at ScareGrounds.  These guests will be given a special glow stick to wear that signals the cast to take it easier on them.  This makes for an enjoyable experience for everyone without ruining the show for other guests.
If you're looking for something fun to do, check out: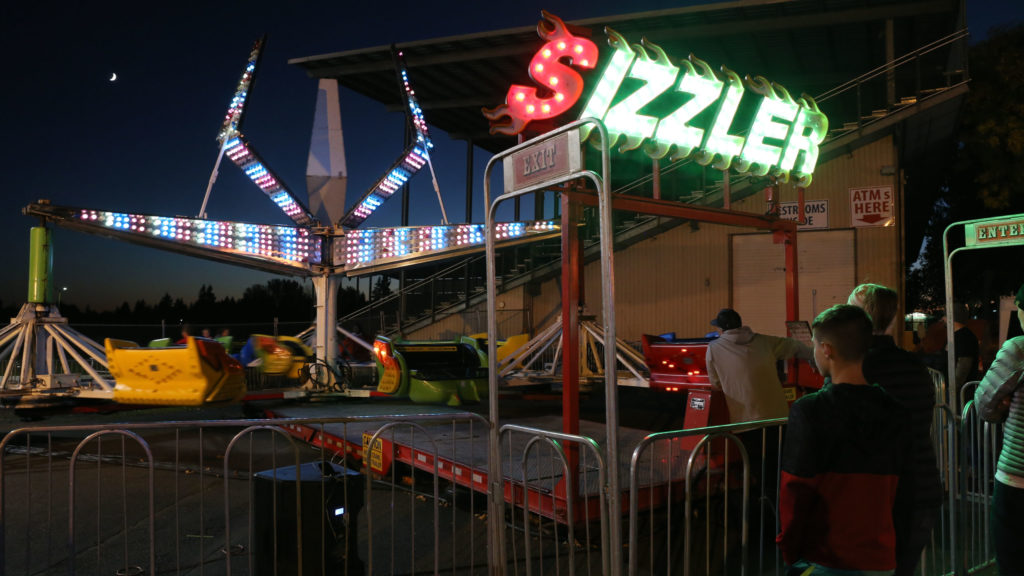 Carnival Rides – Experience the thrills, lights, and monsters of Carn'EVIL
Blackout! Mini-maze – Where are you? The lights have gone out and you can hear someone in the room. Can you find your way through our very first dark maze?
Buried Alive: Coffin Ride
The Scream Parlor (Strange Things Photo Op)
Halloween Carnival Games – Zombie operation, Cthulhu ring toss, Pumpkin Bean bag Toss
Midway Vendors – Spooky Halloween items, fall and harvest items, crafts
Food Vendors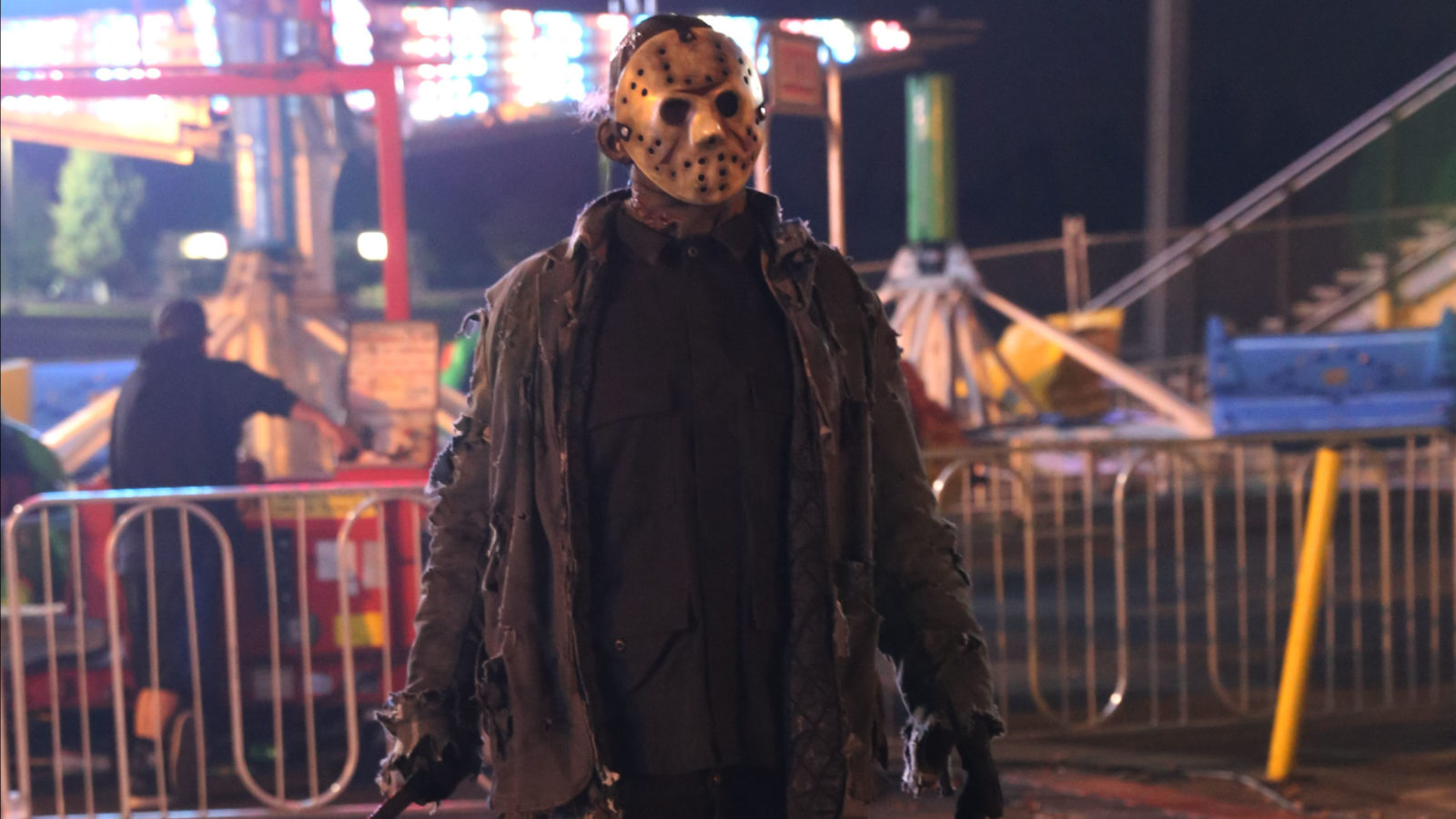 Creepy monsters lurk around every corner and roam the grounds, sometimes even following unsuspecting guests onto rides, making for a truly terrifying and fun Halloween experience.  There is no other event like ScareGrounds locally.  ScareGrounds is the area's only 'scream park'.  It's also the largest and highest rated professional haunted house in the Portland metro area.
ScareGrounds Information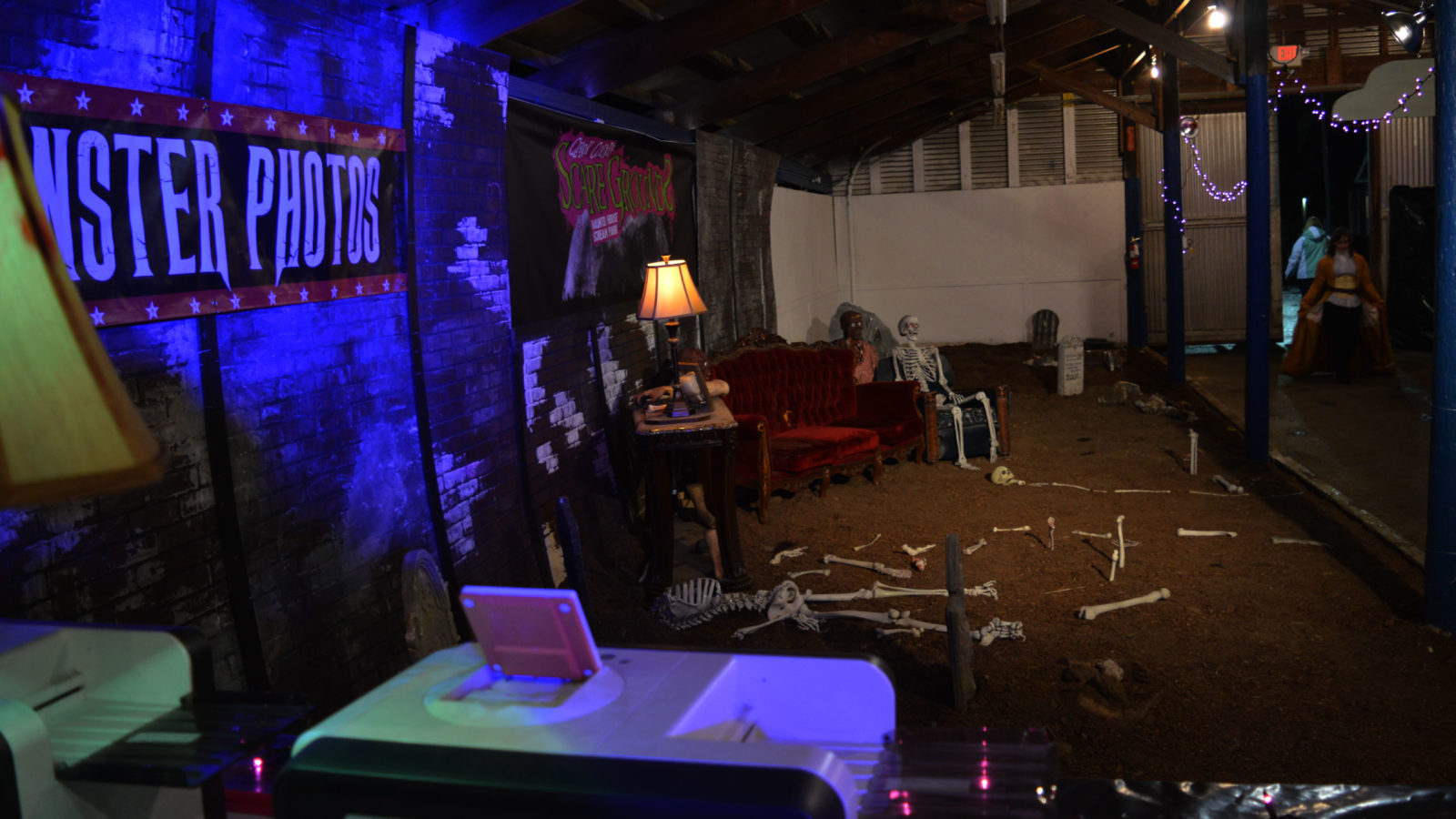 Tickets:

General admission $25

General Admission Re-Entry +$10
General Admission Speed Demon +$15

Unlimited Haunted Pass $40
Unlimited Carnival Rides $15
Side Show Tickets $10, $20, $25
Buy tickets and get more info about ticket prices here
Follow ScareGrounds on Facebook and check out their website for updated information.  Have you been to ScareGrounds before?  What was your favorite part?  Tag the friends and family you plan to have a scary good time with this October!