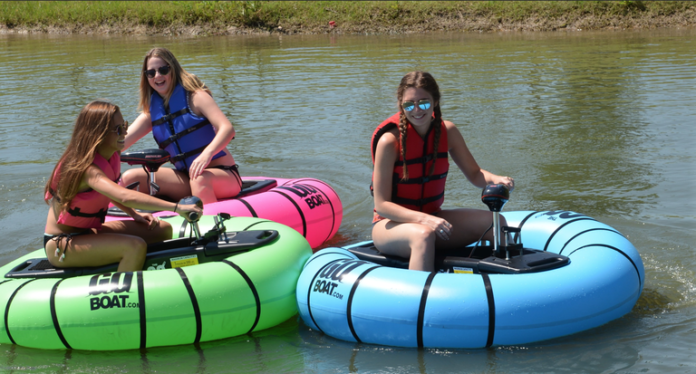 Could this new water toy be a game-changer for floating in the summer? Just when you think you had all the toys, along comes this motorized pool float in 2019 that looks perfect for a game of bumper floats. That's right, bumper cars in the water.
At first glance, it just looks like your regular old tube, but you'll quickly realize this bad boy comes equipped with a battery. We don't know a lot about the motor yet, but it definitely moves. Have a look for yourself in the video below and see it in action.
And while we say it's new in 2019, it looks like the first prototypes and years of testing started in 2008, according to their website. The video provided here in the article in fact, was published in 2017 from the looks of it. Dave Yonce, the founder was also featured on Shark Tank for the IcyBreeze, his innovative portable air conditioner. And according to the site, he was a co-founder of Solarwinds, a multi-billion dollar software company and has built over 20 companies since 1998.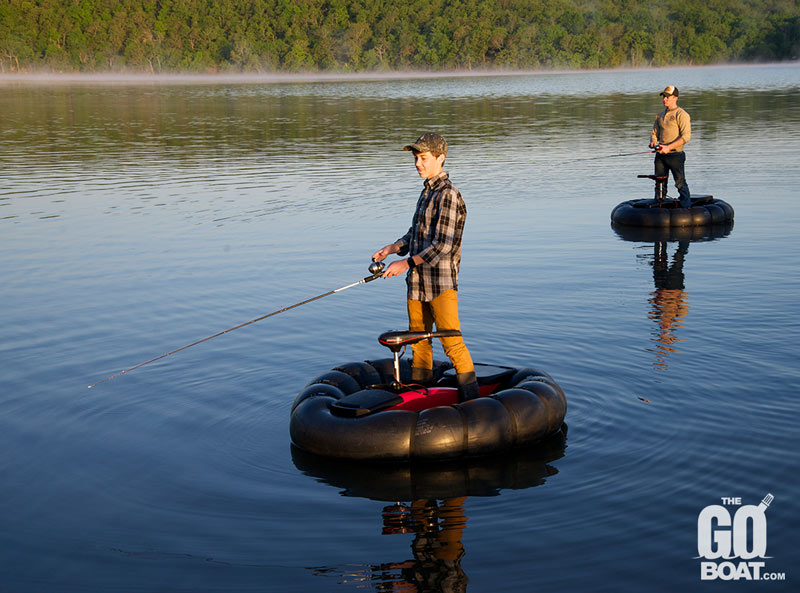 The motorized float looks like a breeze to assemble, and should only take a few minutes. It's also said to weigh less than your average carry-on bag and is extremely easy to transport. Did we mention it could be great for duck hunting and fishing as well?
"I took this thing out in the harbor in Newport," one online reviewer wrote.  "The thing ran all day, the controls were amazing, and the stability was great. I have to say I was blown away with how awesome this thing is. GREAT GIFT thank you for a cool product."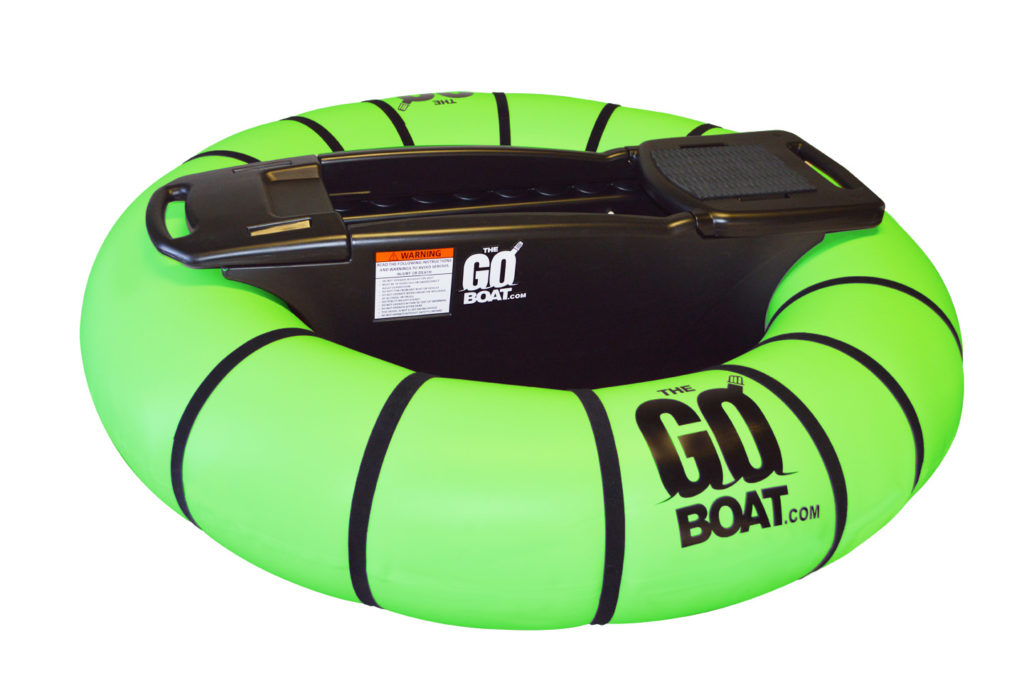 And if strapping a battery to your floaty isn't your thing, GoBoat also offers regular and colorful inflatable tubes for your next lake trip. The GoBoat retails for around $300 – you can hit the link here if you are interested in ordering your own. Would you want one? Let us know your thoughts in the comments!