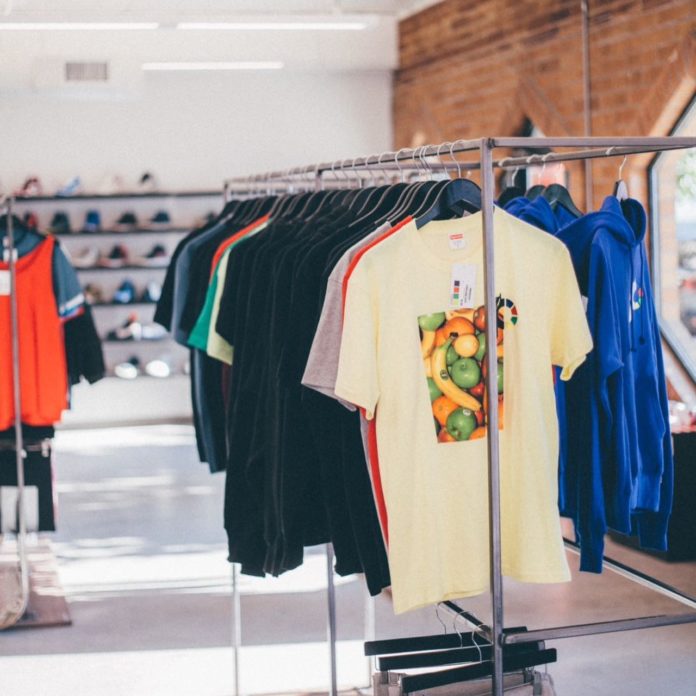 Last updated on July 22nd, 2019 at 01:01 am
Produce Portland is not your typical retail experience. That much was obvious from the moment I walked through the doors at NW 4th and Davis. Yes, they have the fixtures you'd expect in a new clothing store — racks of shirts, a wall of exclusive sneakers, and cases displaying quirky accessories like fanny packs from Supreme — but that's where the similarities end.
For starters, the majority of the storefront isn't dedicated to retail. It's left open for what I can only describe as activity space. Two men skateboard around the concrete floor, practicing their kickflips. In a back corner, there's a fully-equipped barbershop with two chairs. I later learn that Deontre Curry, one of the men skateboarding, is also a professional barber — just in case you're shopping for a new hat and decide you need a fresh cut. You can also book online here.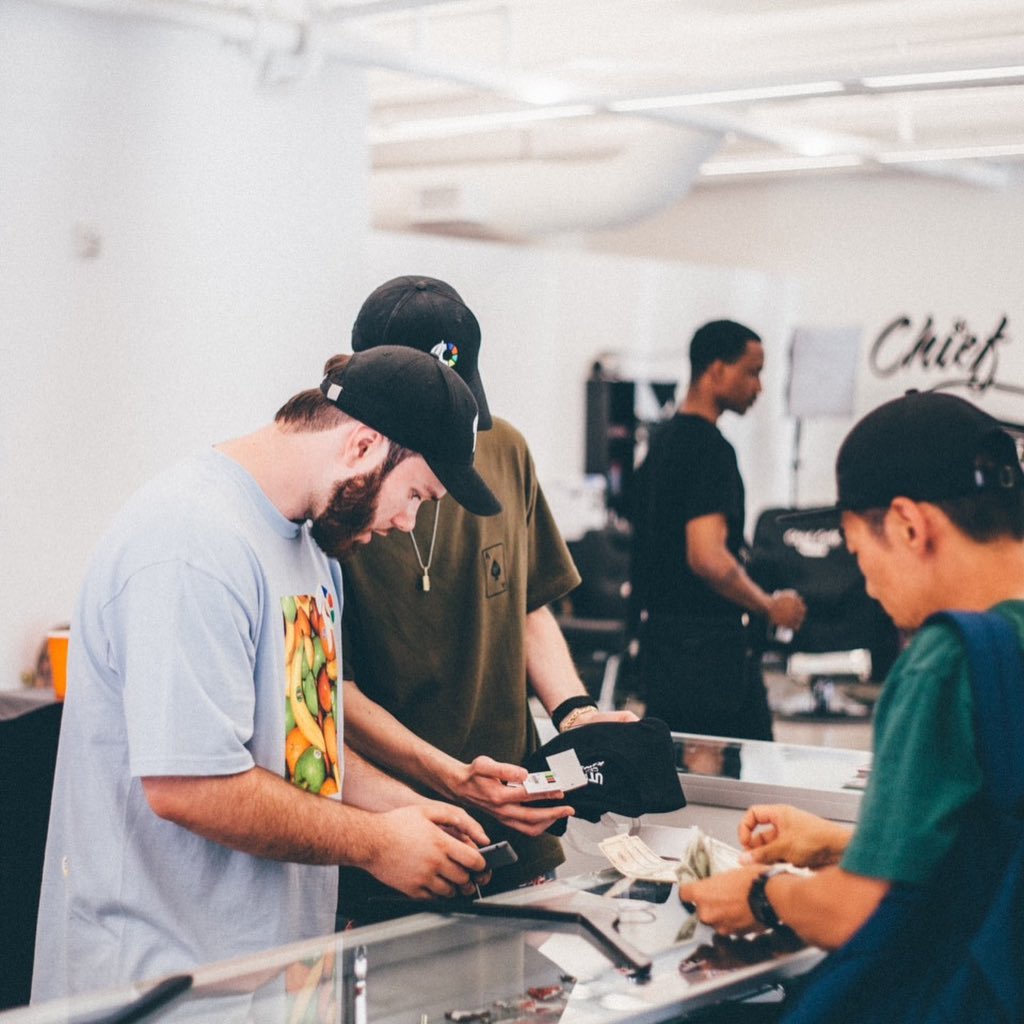 I'm there to meet one of the founders, but there's a problem. I'm not sure who to approach. The line between who's a founder, who's an employee and who's simply hanging out isn't clear at first glance. Or second, or third.
A kindly old woman walks in off the street and chats with a man behind a circular counter at the center of the store. He's the only person I'm reasonably confident works there, so I listen in on their conversation. The lady asks several questions as she tries to figure out what kind of store she's just wandered into.
The man is Wyatt Savage, one of Produce Portland's four co-founders, and he is happy to oblige. This is the exact atmosphere of curiosity and casual conversation he's trying to promote.
"We're a creative lounge mixed with a retail experience," Savage tells me. "We're not necessarily trying to sell you anything. It's a place where you can come and have an experience, and if you want to buy something to remember it by, that's cool."
Three of the four owners, Savage, Reese Burnett, and Jordan Carter met through Compound, a Portland streetwear boutique. They bonded over their love of fashion — Burnett has been buying and selling Supreme for a decade, and Carter operates his own clothing line, BroPluto — and their shared dream of opening a storefront. They got together and conceived the idea for a new kind of retail experience that would emphasize production over consumption.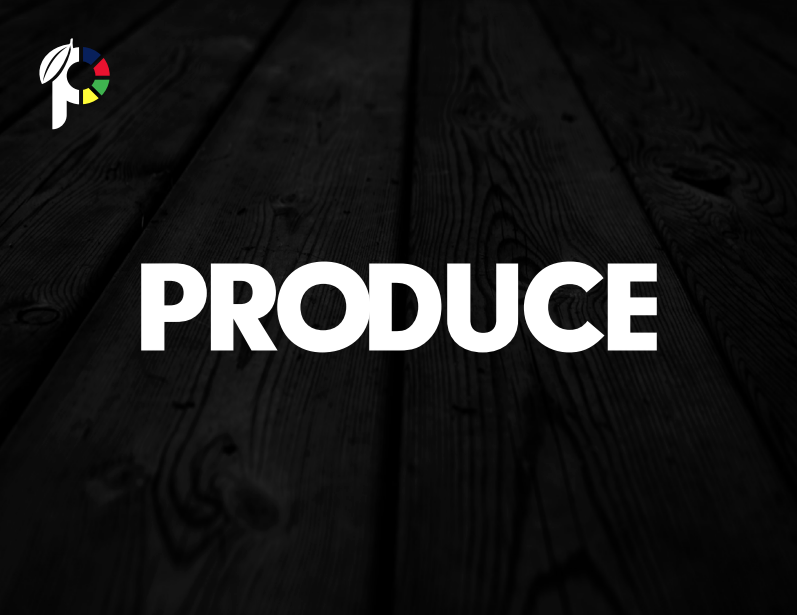 "It started off as Produce Organics, because we're all about things happening organically," Savage says. "We settled on Produce Portland because, at the end of the day, we all just like to make stuff. Jordan, Reese and I love to design stuff and make clothes. Deontre is an artist in his own way. So we all have a product that we're bringing to the table, which is where the term 'produce' comes from."
Produce Portland also sublets their back rooms to local artists who share a similar creative direction and sensibility. Swabkin, a Portland designer currently studying fashion at Parsons Paris, sublets the sewing room we're chatting in. Savage hopes a local jeweler will sublet the other room and use it to fashion custom grills for customers.
Supporting local artists and partnering with Portland brands is central to the store's business strategy. All four founders grew up in the city or in the surrounding area, so they share a strong passion for the community. They want Produce Portland to be a hub in the city, somewhere that anyone can swing by for a new experience and a fresh perspective. They plan on having events regularly and working with the community on art event projects, hosting concerts and block parties with their affiliate record label, Produce Organics Records, operated by Donte Thomas. And while they love Portland, that doesn't mean their company goals are confined to the 503.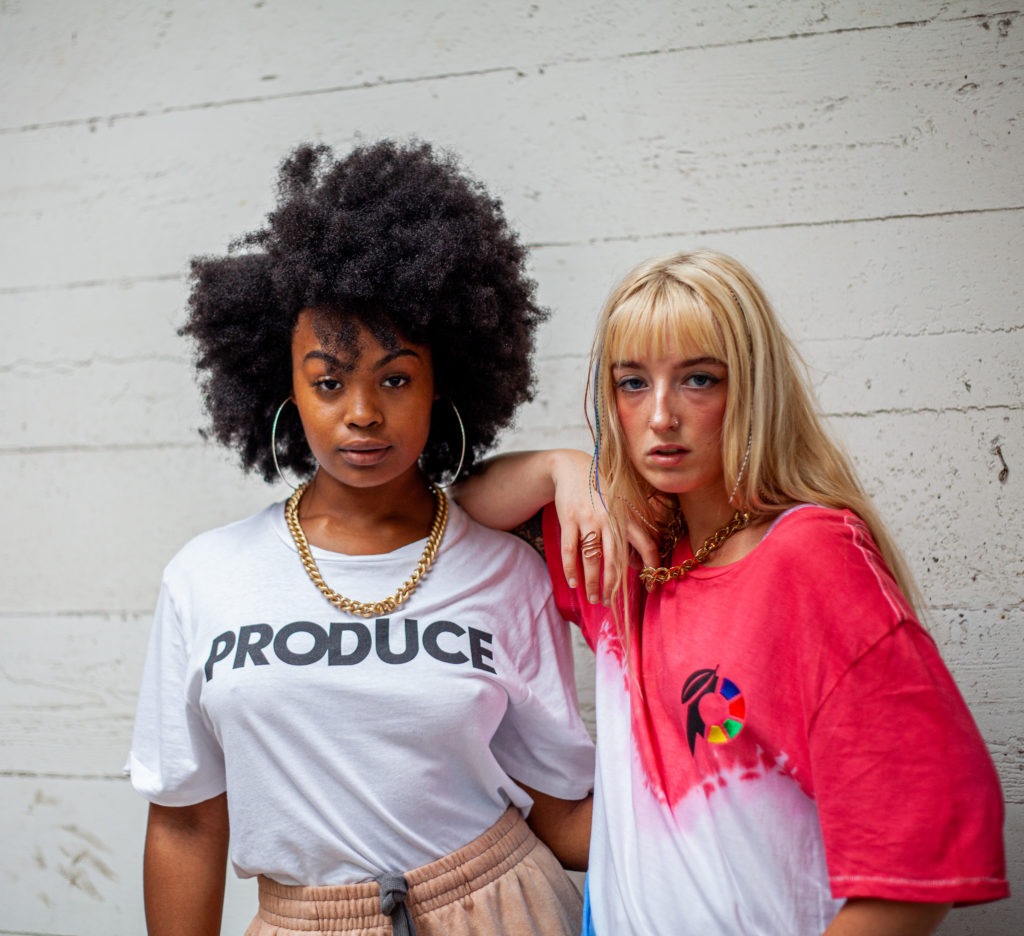 "We all have a dream of the next store we want to open up," Savage laughs. "Jordan wants to do Produce Japan. I want to do Produce Paris. We definitely want to grow and expand out to show people that you can make your living doing what you want to do, and doing what you love."
This mantra of doing what you love defines the Produce Portland ethos and story. All four founders chose to follow their passions over more traditional careers. Savage quit his construction job to chase his dream of opening a fashion store. He couldn't skate while working there for fear of spraining an ankle, and whenever he asked older coworkers about their dream job, not a single one answered construction. Carter turned down a full-ride to Harvard to build his fashion brand in Portland and study business at the University of Oregon.
"The inspiration for the company is to actually be happy doing what you do," Savage says. "That's what brought us all together."
Produce Portland will officially launch with an all-day party this Saturday, July 20th, at their store. The party, sponsored by Red Bull and Pabst Blue Ribbon, will feature musical performances from the artists signed to the company's corresponding record label.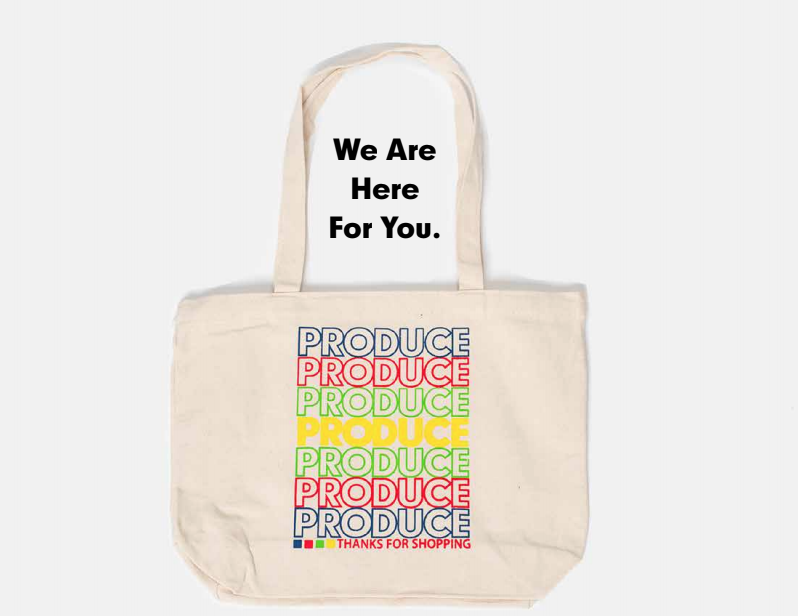 INFORMATION //
PRODUCE PORTLAND  |  https://produceportland.com/
Website   |  Facebook  |  Instagram
ADDRESS
140 NW 4th Ave
Portland, OR 97209
HOURS OF OPERATION
Monday  Closed
Tuesday – Friday  11am – 7pm
Saturday  11am – 7pm
Sunday  12pm – 6pm
HAIRCUT INFO
Stay Fresh!  Schedule your Haircut Appointment Here
CONTACT
[email protected]