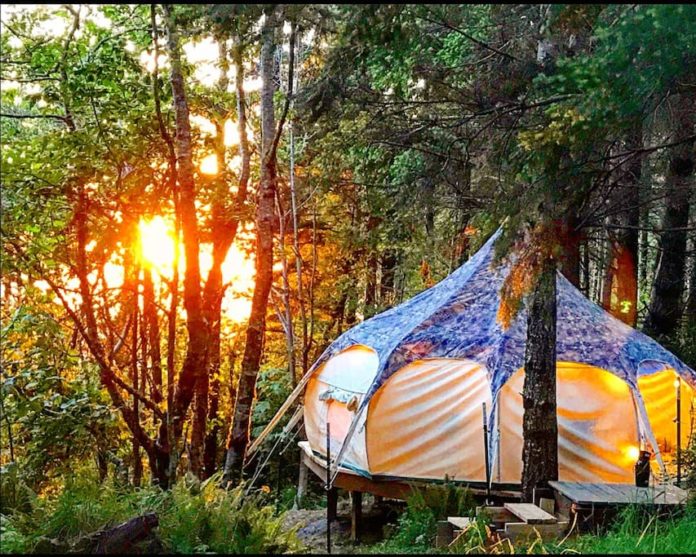 The Hideout in Langlois Oregon is one glamping experience you won't soon forget.  Airbnb features a lot of great places to stay in Oregon while out on your adventures, but this unique farmstay is an adventure in and of itself.
The Glamping Hideout On The Coast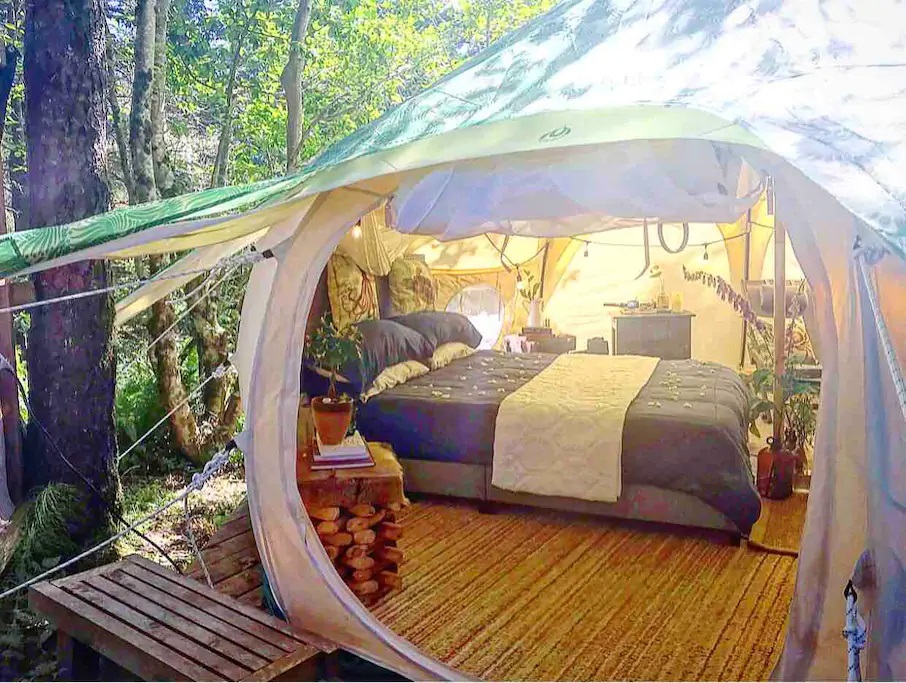 The Hideout is situated in the woods on a unique farm owned by friendly owner Karen.  Karen describes herself as, "an artist, builder, natural farmer, and lover of all things outdoors."  Her interests show in the love and attention to detail in her bed and breakfast.  "Life is a journey and as far as we know you only get one, so live it!" says Karen.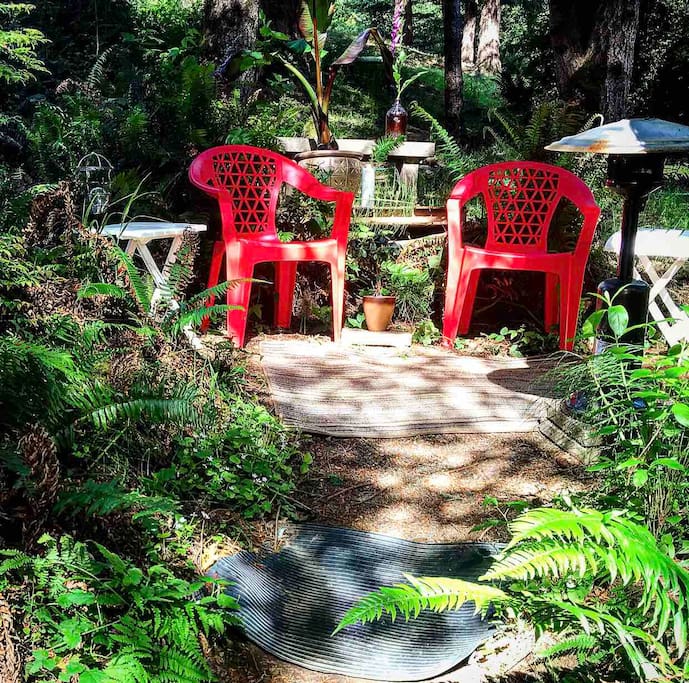 At this unique bed and breakfast, two guests over the age of 12 will enjoy a peaceful retreat only 10 minutes from the beach.  The glamping tent features a kitchenette, an electric fireplace and a plush bed.  Your experience also features a rustic hot outdoor shower, and plenty of cute farm animals to love on.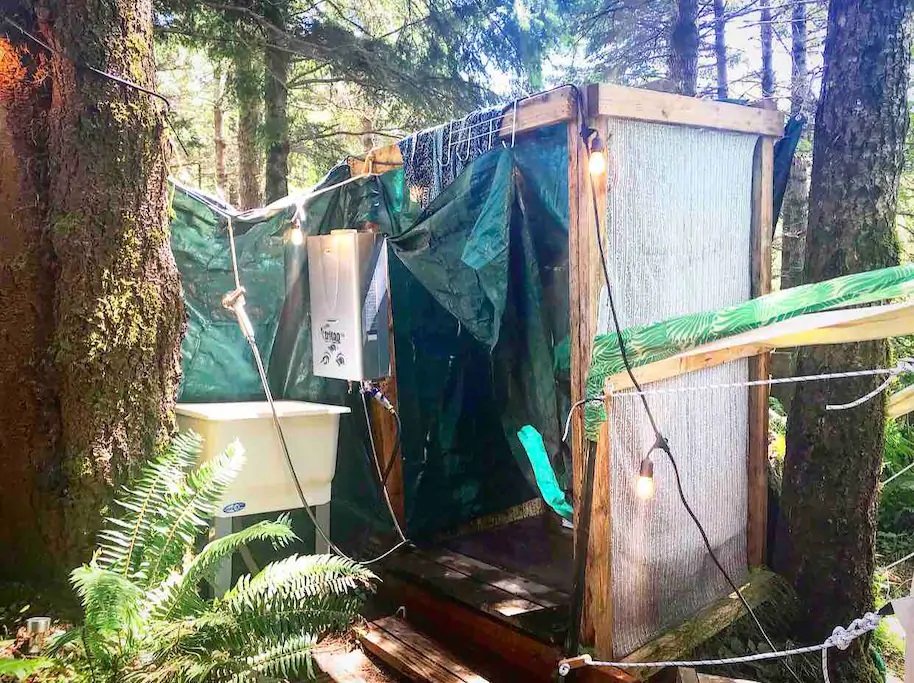 Karen provides farm fresh eggs for you to cook in the morning, and she does your dishes for you!  You can also enjoy fresh brewed tea or french press coffee with your breakfast as you take in the private, secluded grove your tent is set in.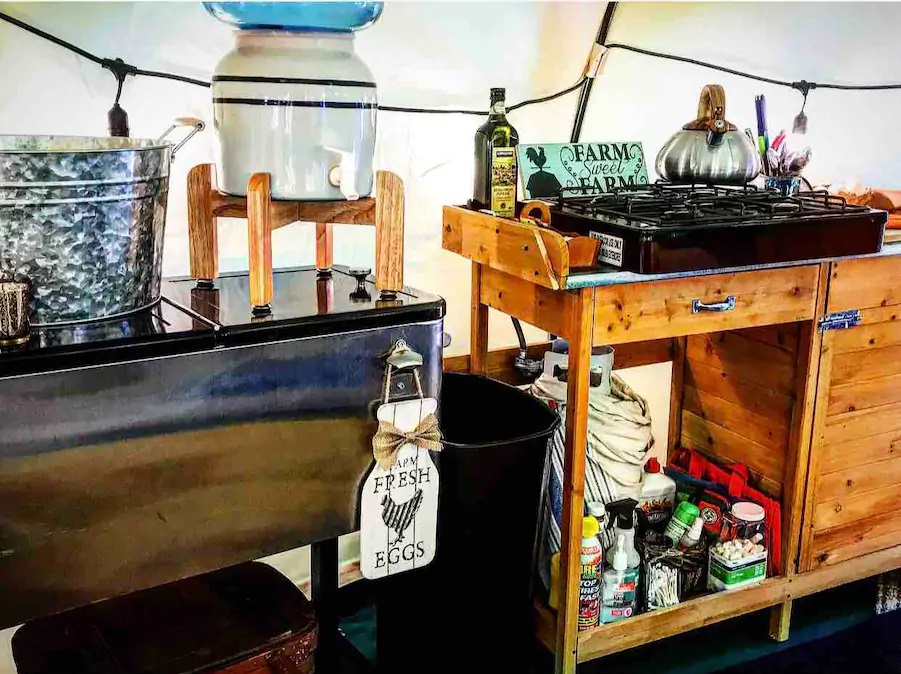 Glamping Life On The Farm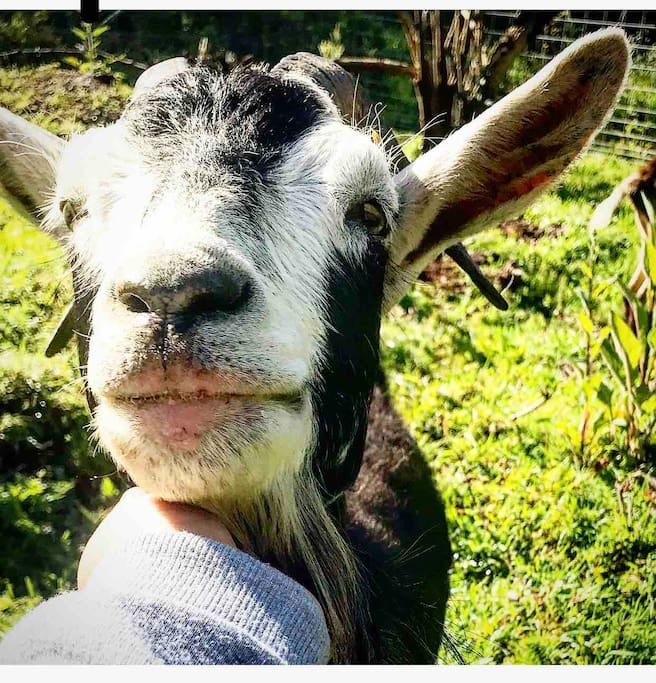 The farm features endangered magpie ducks, cats, lambs, chickens and super friendly alpine goats.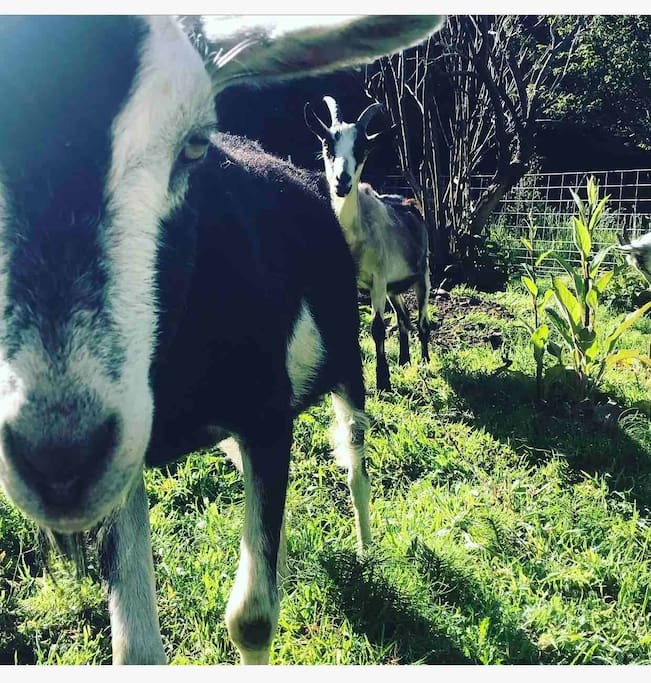 The peaceful grove surrounding the tent is the perfect place to relax and get away from city life.  After a day of enjoying the coast, you'll love spending time in the garden above the parking area with it's aviary for baby pheasants!
What To Do Nearby
One of the many great things about The Hideout are all the amazing places to explore nearby.
The Hideout is located in quaint Langlois, which is home to the Langlois Market and Deli, a tourist favorite.  There's also a farm to fork diner which gets most of it's ingredients from the Langlois community.  If you're there on a Sunday during the summer, check out the farmer's market.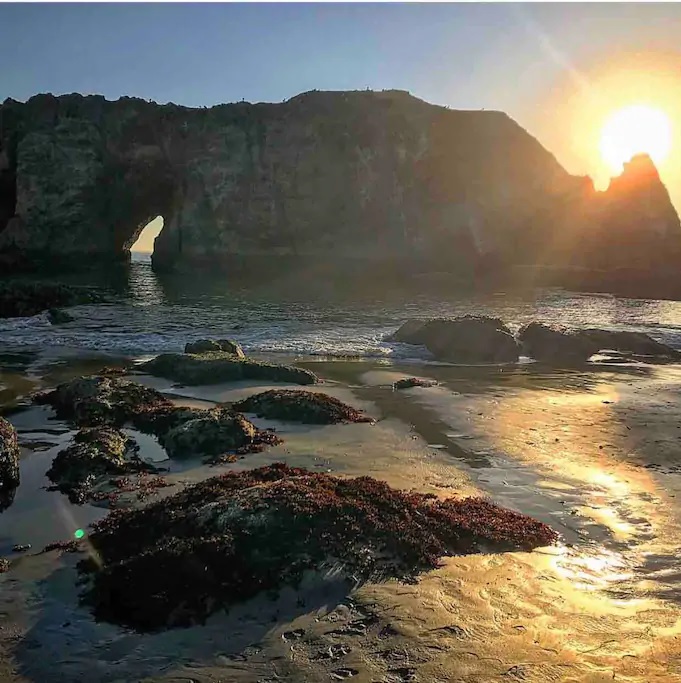 If you're looking for a great, warm, freshwater place to swim, Floras Lake is only 10 minutes away.  It's a popular place to kite surf and only has a $2 parking fee.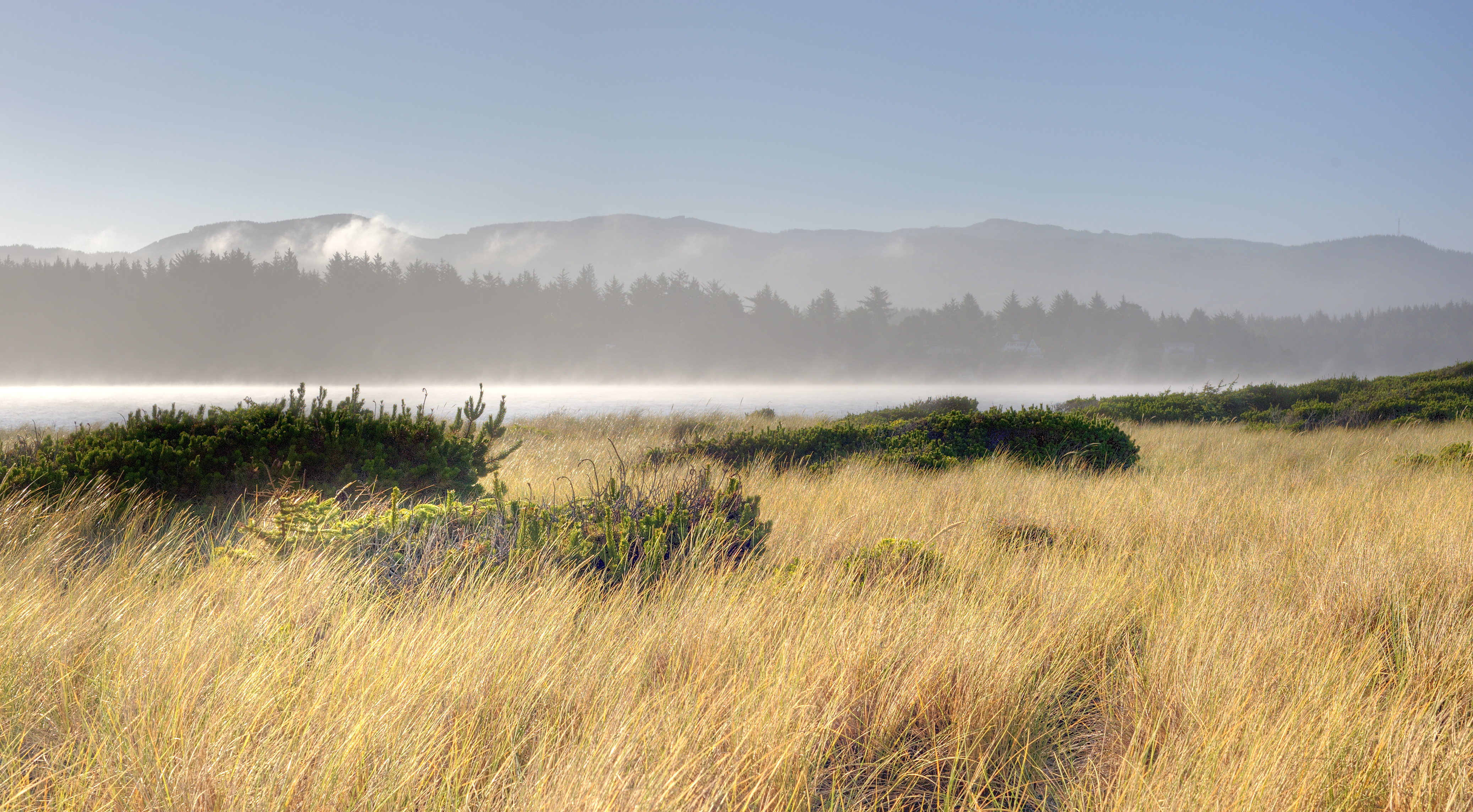 Cape Blanco State Park is a 25 minute drive and features a cool lighthouse, which happens to be the furthest point west in the continental US.  There are several beautiful trails at Cape Blanco for you to explore.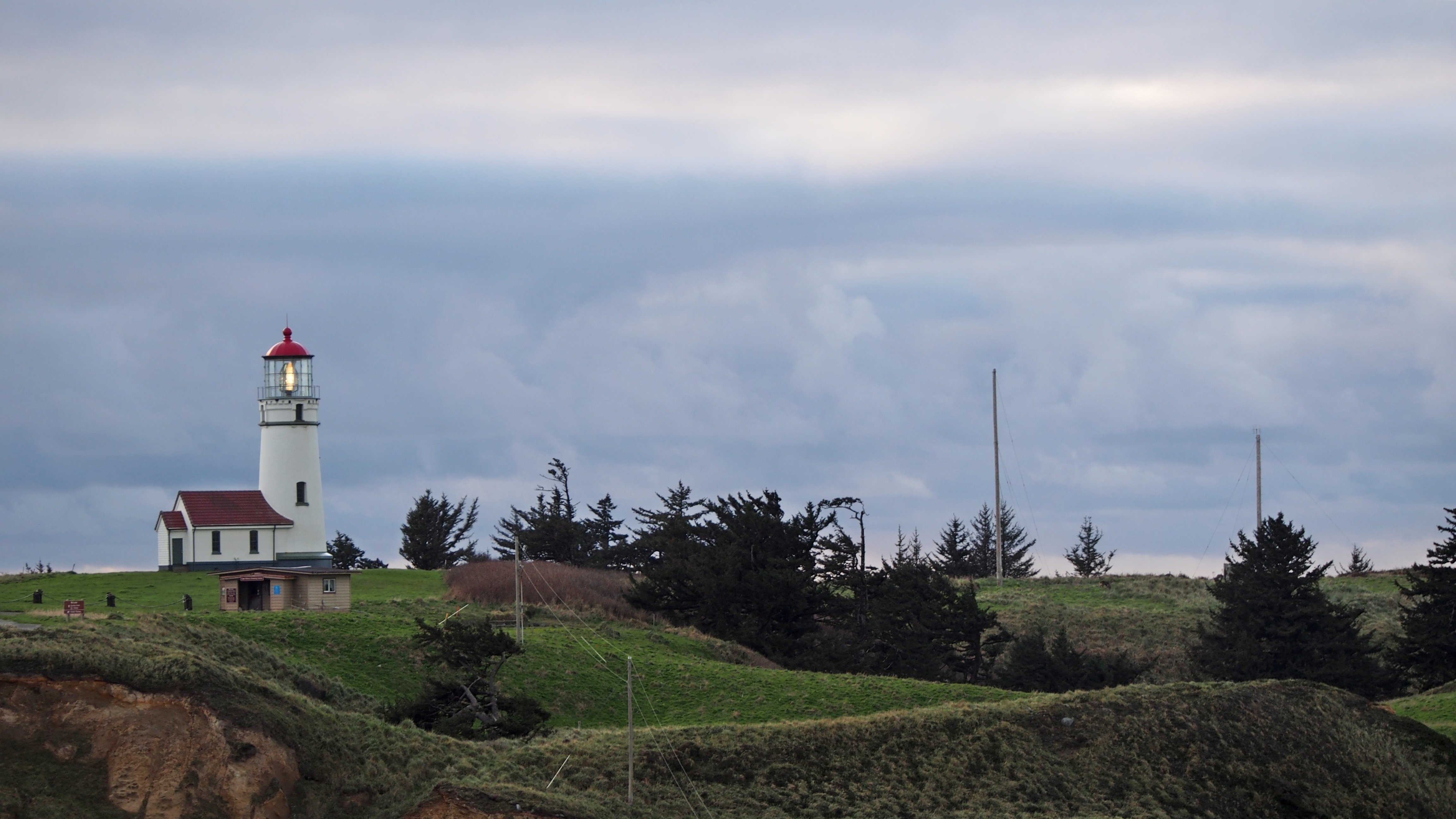 You can fish in the Sixes and Forks Rivers which are only 15 minutes away, or you could head to Bandon for some deep sea fishing only 20 minutes North.  Bandon also features a historic downtown that is a unique place to visit.
15 minutes South of The Hideout is Port Orford, a cute fishing town with pristine sandy beaches, as well as unique beaches like Agate Beach.  Karen recommends that if you visit Port Orford you should stop by Crazy Norwegians for, "the best fish tacos!"
If you've ever wanted to pet a tiger cup, see a black bear, or get up close and personal with wild animals, don't forget to check out the West Coast Safari Gamepark 10 minutes North of The Hideout during your stay.
The Hideout Rules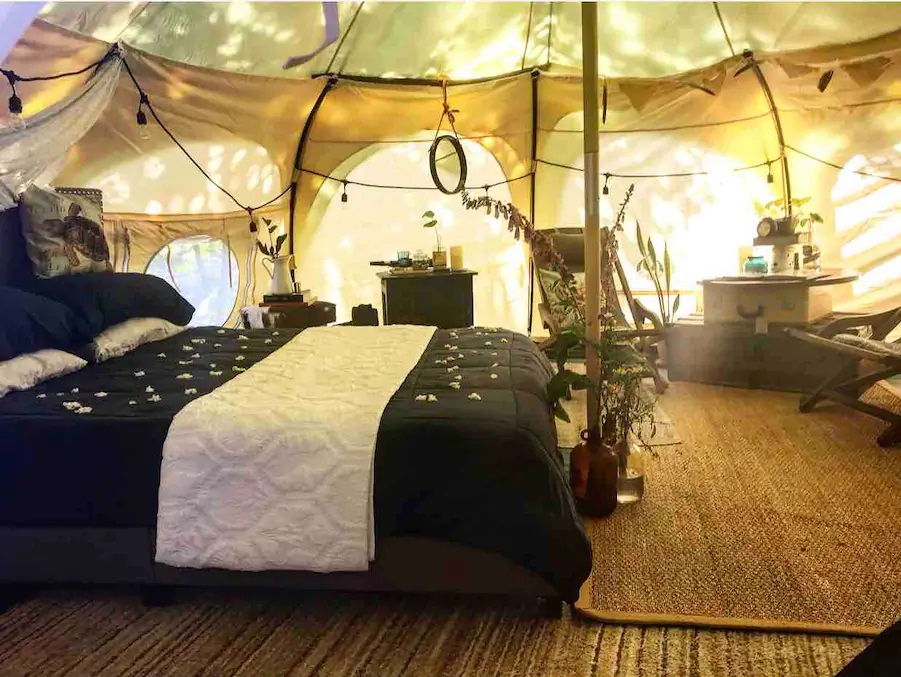 There are a few simple rules for staying at The Hideout.  Pets aren't allowed as they will disturb the farm animals.  Children under 12 are also not allowed.  To preserve the peace and tranquility of the farm, you will also not be allowed to host parties or events.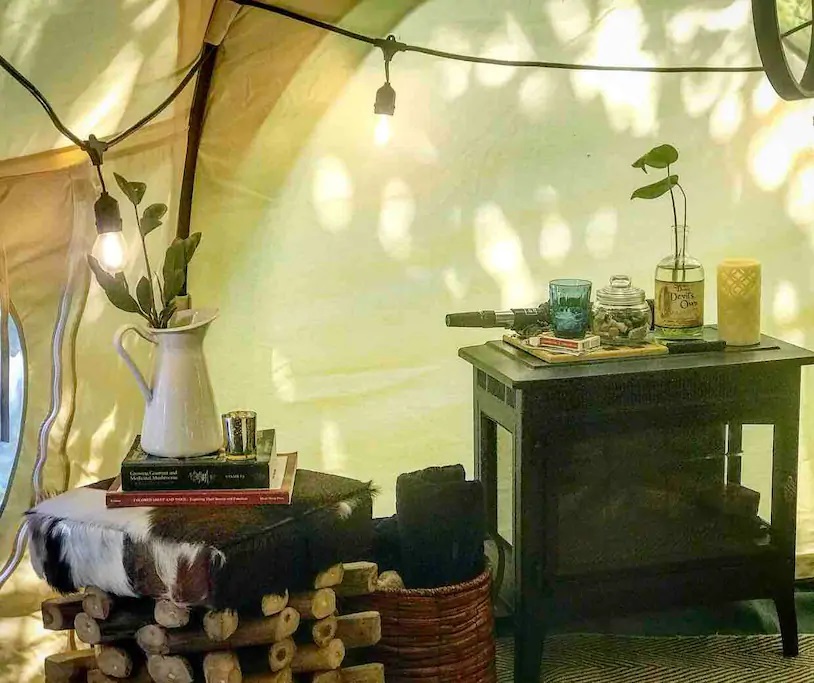 If you want to learn more about this amazing farmstay glamping experience, see the Hideout's webpage here.
Have you ever been glamping before?  Tag the friends you want to take on a glamping adventure!