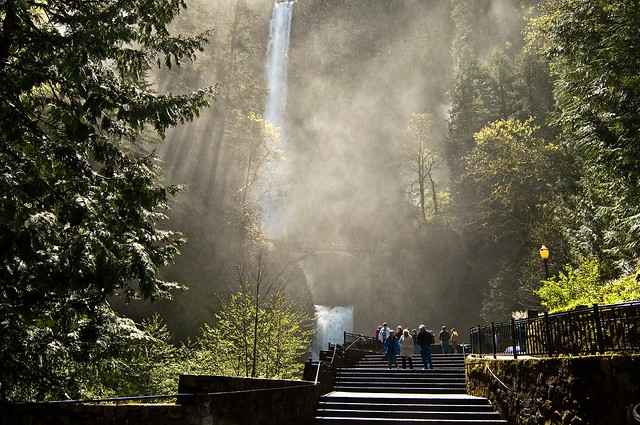 I think it goes without saying it has been an emotional rollercoaster for many of us ever since the Eagle Creek Fire which ravaged the Columbia River Gorge in 2017. Many trails in the area sadly since then have closed indefinitely, including the Eagle Creek Trail. Even so, there's at least a shred of good news tonight.
The Oregonian reports hiking trails that closed in April at Multnomah Falls as of today are open to the public again. The Larch Mountain Trail, accessed from the base of Oregon's tallest waterfall that leads to the stunning upper viewpoint has reopened. The Wahkeena Trail that runs above the waterfall is also reportedly open once again. The upper section of the Larch Mountain Trail also recently reopened after a regular seasonal closure.
One of the most sought after hikes, the five-mile loop between Multnomah Falls and Wakheena as of now is open once again. Recently in April, a rockslide shut down the trails with rocks blocking the paved pathway leading to the top of Multnomah Falls – just 14 months after the trails reopened.
Officials report for just one day, on Tuesday, June 4, a portion of the trails will close for fence repairs. Are you headed to Multnomah Falls anytime soon or would you prefer a less crowded hike this summer?
Hit the link here to check out 18 more incredible hikes under 5 miles!