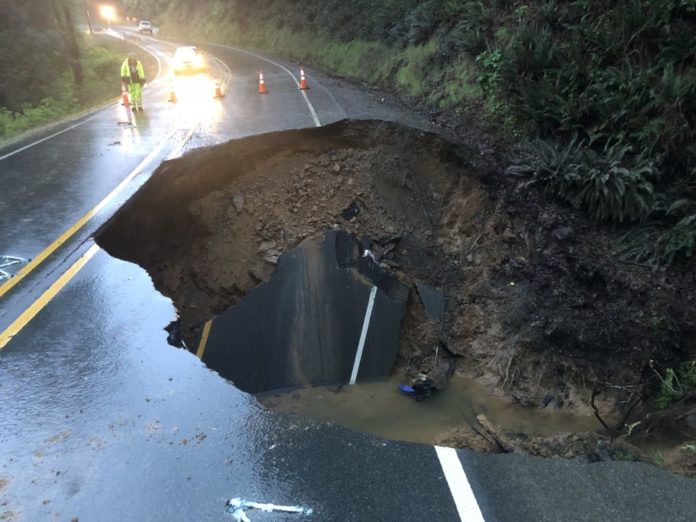 ODOT Alert, Thursday, Apr. 11, 2019: With flooding everywhere and extreme weather-related hazards all over the Beaver State this week, it appears a slide has caused a massive collapse of a 50-foot section on OR Highway 42 South between Bandon and Coquille.
OR 42S remains closed five mi east of #Bandon at MP 5.4 after a 50 ft. section of the roadway collapsed last night. This closure will likely extend into next week. Motorists traveling between Bandon & #Coquille are advised to use US 101 & OR 42. pic.twitter.com/yiHw07ZQEd

— Oregon DOT (@OregonDOT) April 11, 2019
According to The Oregonian, the Oregon Department of Transportation reported the slide as of Wednesday night.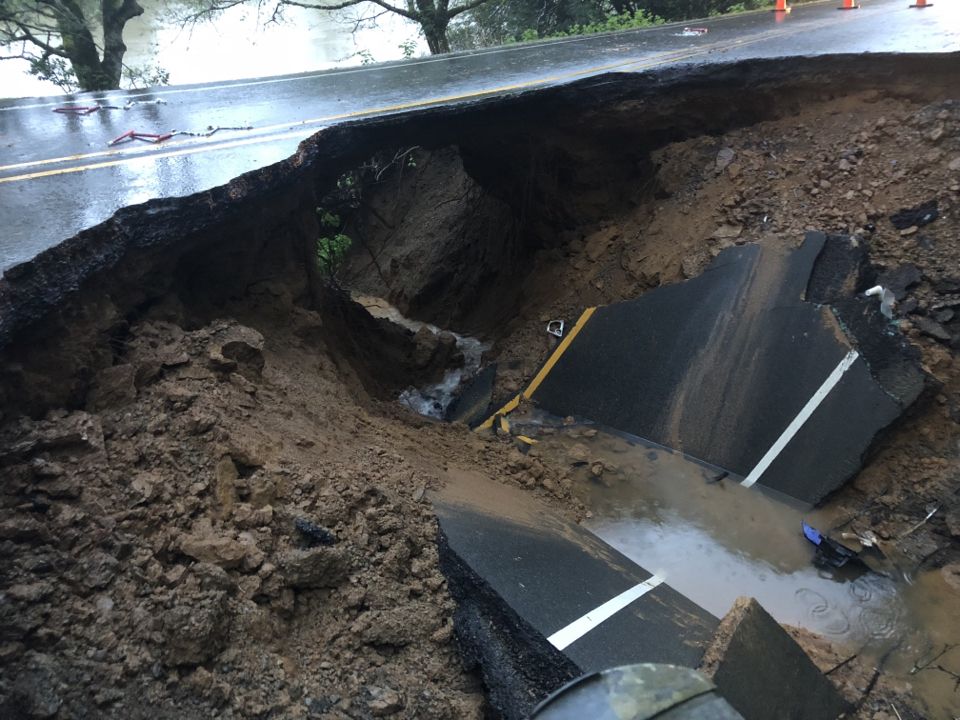 Sources say the closure will most likely remain in place until sometime next week, and happened at milepost 5.4 near a culvert that was blocked. The damage was reportedly caused by water pooling on the uphill side of the road, and debris blocking the water flow.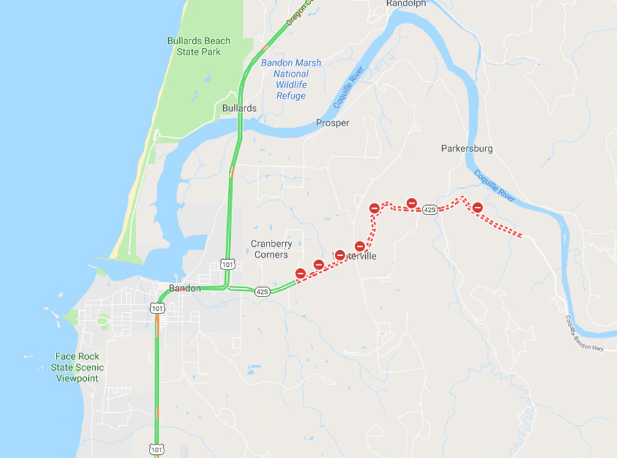 Until further notice, drivers who are traveling between the Bandon area and Coquille are advised to use U.S. 101 and OR 42.