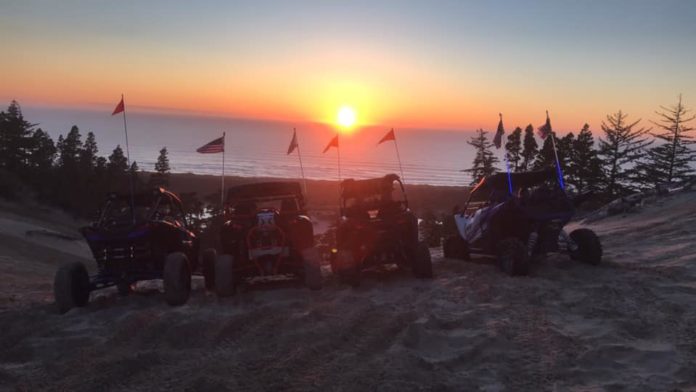 Last updated on May 5th, 2019 at 04:39 pm
The craziest, best organized sand dune event on the planet is right here on the scenic  Oregon coast, and you're not going to want to miss it.  From night rides to camping on the sand, kids areas and drag races with prizes this is the event of the summer.
Dunefest 2019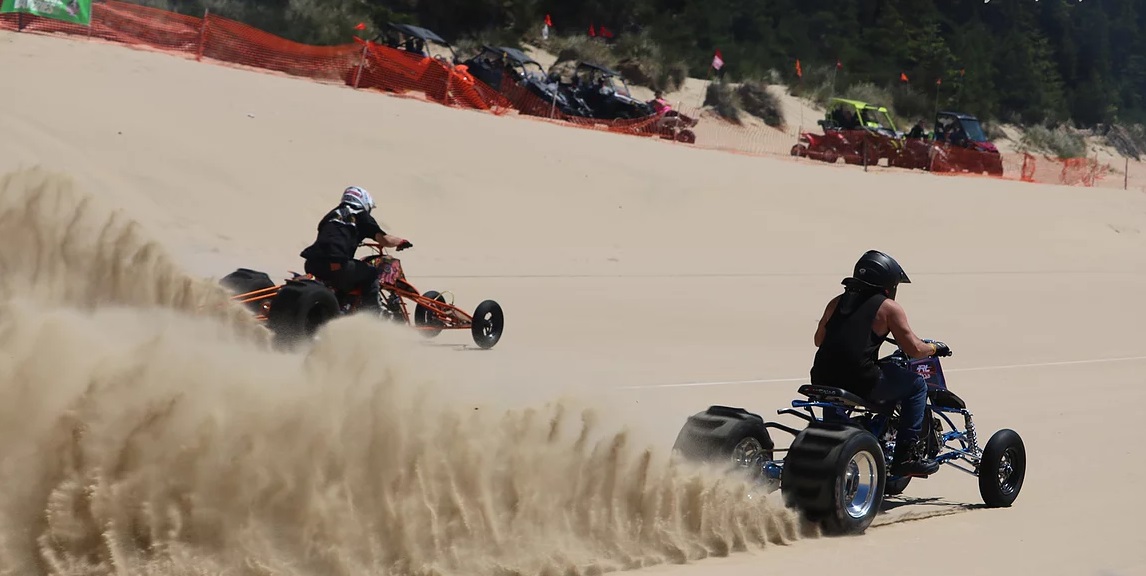 The lineup of activities and events at this summer's Dunefest in Reedsport Oregon are going to make this the most memorable Dunefest ever.  If you want to make memories with your family and friends that will last a lifetime, Dunefest 2019 is the place to be.
X Games athletes will be putting on an incredible freestyle show that will get you amped up to go out and play on the beautiful Winchester Bay Dunes.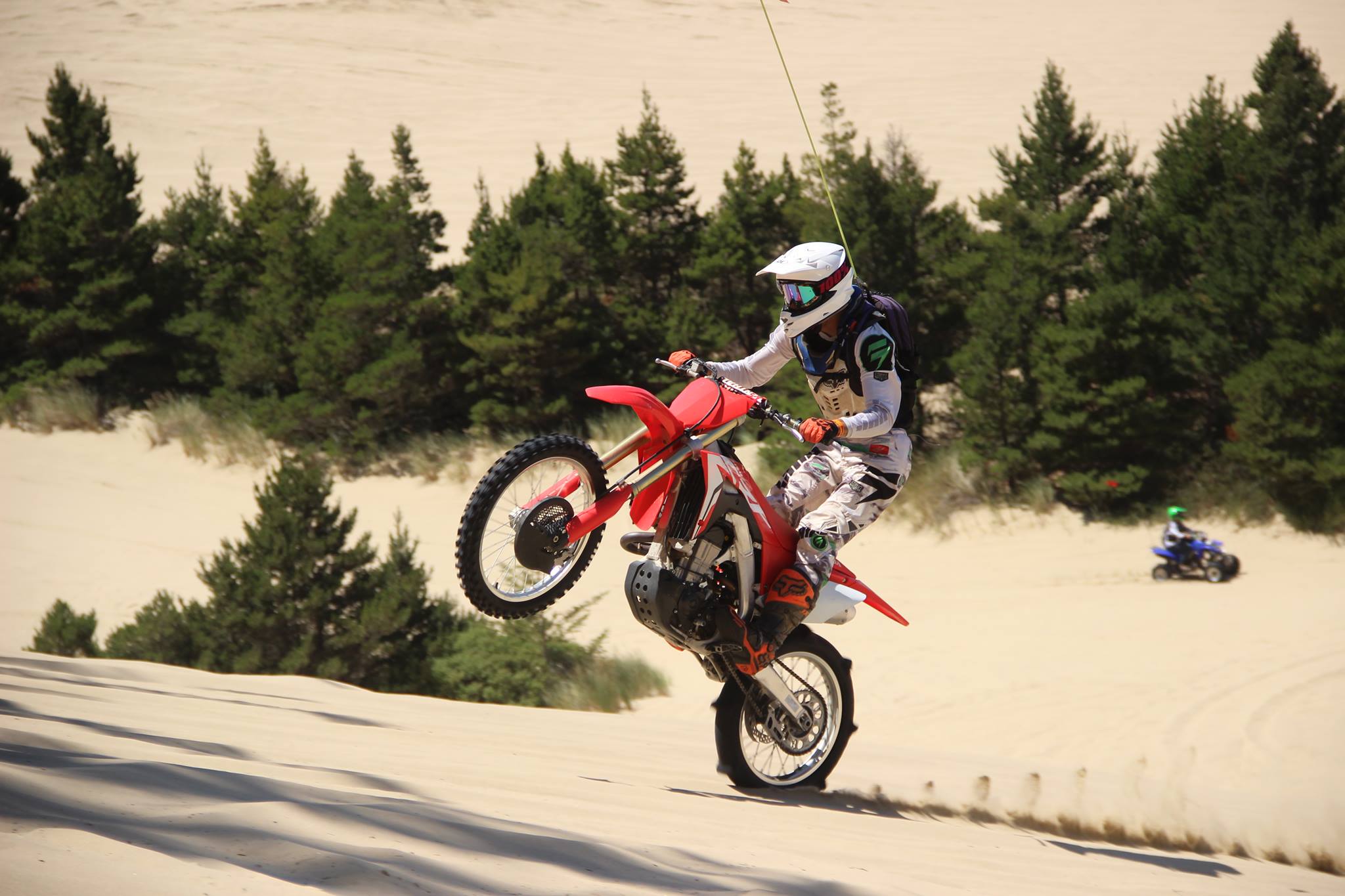 Some of the activities you'll be able to participate in are:
Drag Strip – The drag strip is open to everyone.  Prizes will be given for the fastest pass and the 1st perfect light!  There's also a prize for the first person to run their dial in time.
Motocross – There will be races Thursday, Friday and Saturday at 9 am as well as classes.  Kids 10 and under race for free!
Dune Outlaws Event – This event will have side by side and a cars grudge match Thursday-Saturday from 6 pm – 9 pm!
ATV Course
Show And Shine – Categories include: Best of 2 stroke, most outstanding 2 stroke, best of 4 stroke, most outstanding 4 stroke, best side by side, most outstanding side by side, best full size, most outstanding full size, best kids, most outstanding kids, best 3 wheeler, best motorcycle, best paint, best engineered, best stock, most unique, special interest, and honorable mention.  Let's not forget the Best of show "King of Bling" category!
Poker Run
Tire Toss
Helicopter And Monster Truck Rides
Concerts
Night Ride
A Treasure Hunt
Kids Riding Area – Kids 10 and under can enjoy the kids riding area for free every day from 9 am – 5 pm.  Keep in mind that adult supervision is mandatory and safety gear is required.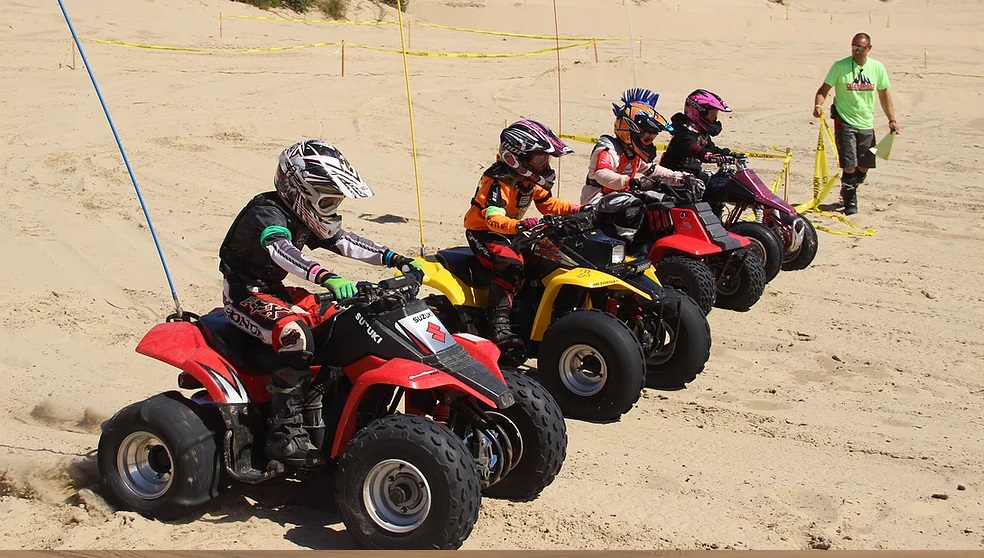 Dunefest Info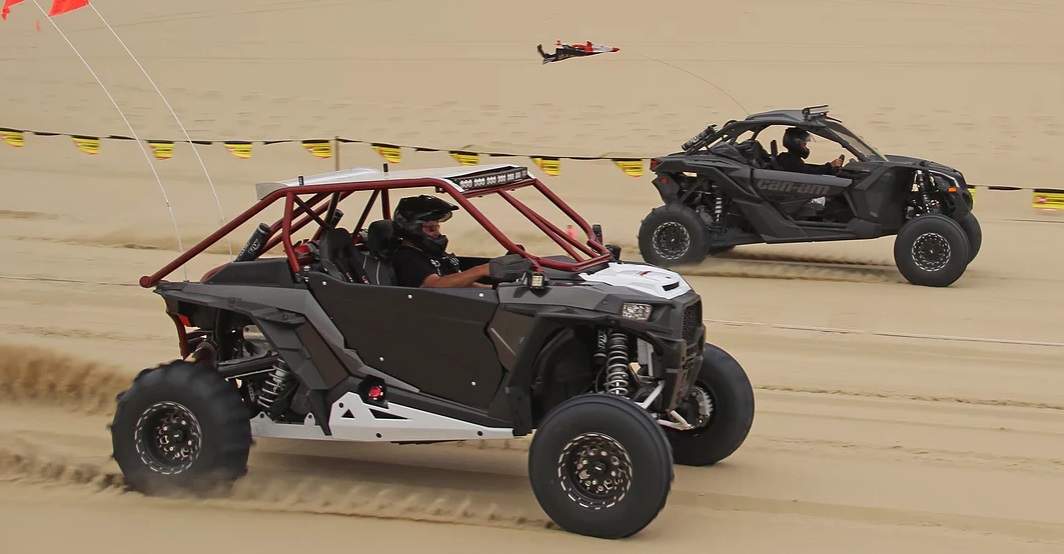 Dunefest Dates: July 23 – July 28, 2019
Location: Oregon Dunes Recreation Area, Winchester Bay, OR 97467
Cost Of Visitors To Dunefest: You must have a wristband to attend Dunefest so purchase ahead of time.  Wristbands are $20-$40 for the full event.  Every visitor to Dunefest will need a wristband, even visitors to campsites. If you wish to visit Vendor Row only, stop by the registration booth and pick up a free Vendor Row bracelet.  Buy your passes here.
Cost of Vehicles at Dunefest: Be aware you must purchase a pass for day parking.  Every vehicle must have a pass or it won't be allowed past the security gates.  For safety, vehicles are not allowed to park along the roadways except emergency vehicles.  Buy your passes here.
Cost of Camping: If you're planning to camp you must purchase your campsite online ahead of time.  Buy your passes here.
Contact Info: 541-271-3495  or  800-247-2155 or [email protected]
Vendors: Check out the list of amazing vendors that will be at Dunefest this year!
Camping At Dunefest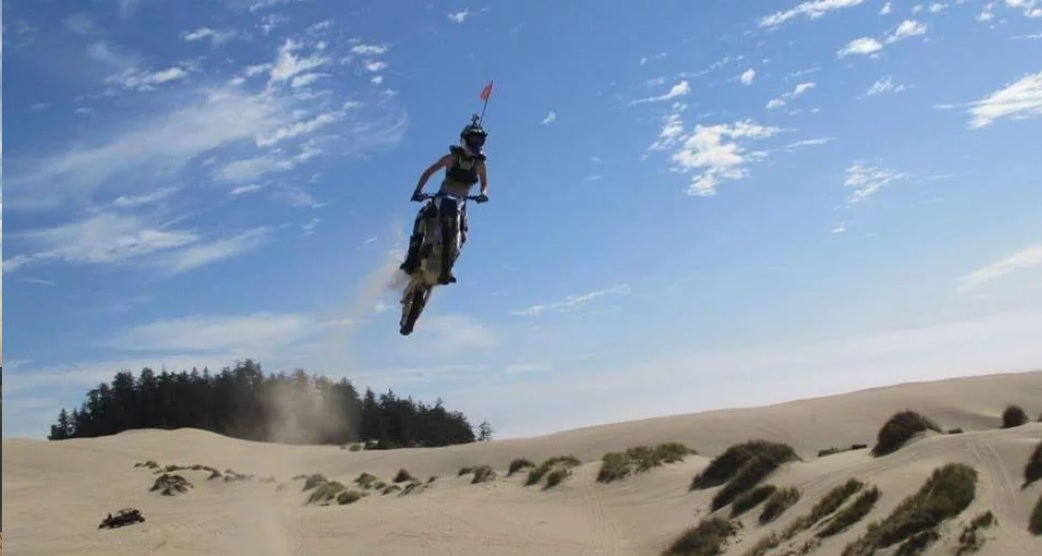 There are a number of great places to camp when you attend Dunefest.  Whether you want to camp on the sand by a lighthouse and near all the action, or camp in a quieter location we've got you covered.  Learn about the campgrounds you can stay at here.
Please note: You'll have to reserve all camping arrangements ahead of time.  The sooner you reserve your spot, the better.  Don't wait until the last minute.  All camping is first come first serve and there are no assigned spaces.  If you purchase your camping reservations ahead of time, visit the registration booth on your way in to pick up your packets and check in.  Buy your camping passes here.
Camping amenities: For a fee Roto-Rooter will provide potable water and pumping services.  Fuel and propane can be purchased at Salmon Harbor Marina at the end of Ork Rock Road by the Umpqua Aquaculture.
Safety At Dunefest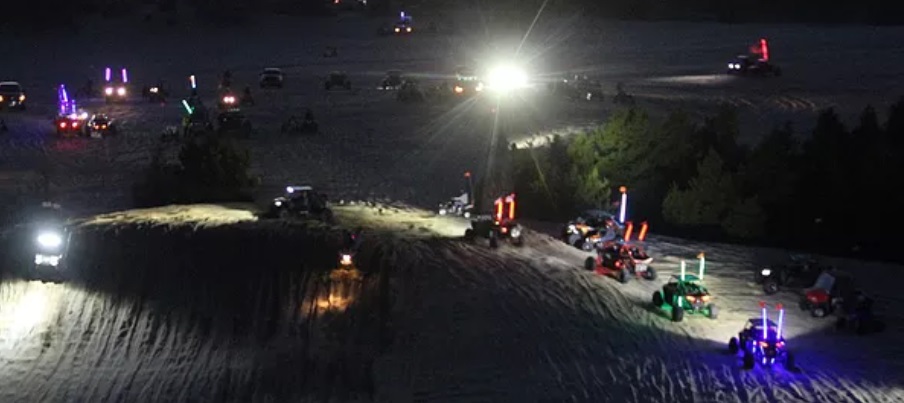 Your safety is just as important as how much fun you're having with friends and family at Dunefest.  For everyone's safety and to maximize enjoyment, there are a few rules you'll have to follow at the event:
No loud noise is allowed in the camping areas after midnight including generators.
Grey and waste water isn't allowed to be dumped on festival property.
Alcohol isn't allowed in campsites or on the sand.
Keeping the dunes clean is important for our environment and the enjoyment of everyone.  Trash should be put in designated areas and you should leave the area in as good of shape or better than how you found it.  Lets keep our dunes pristine!
Pets must be contained on a leash of 10 or less feet.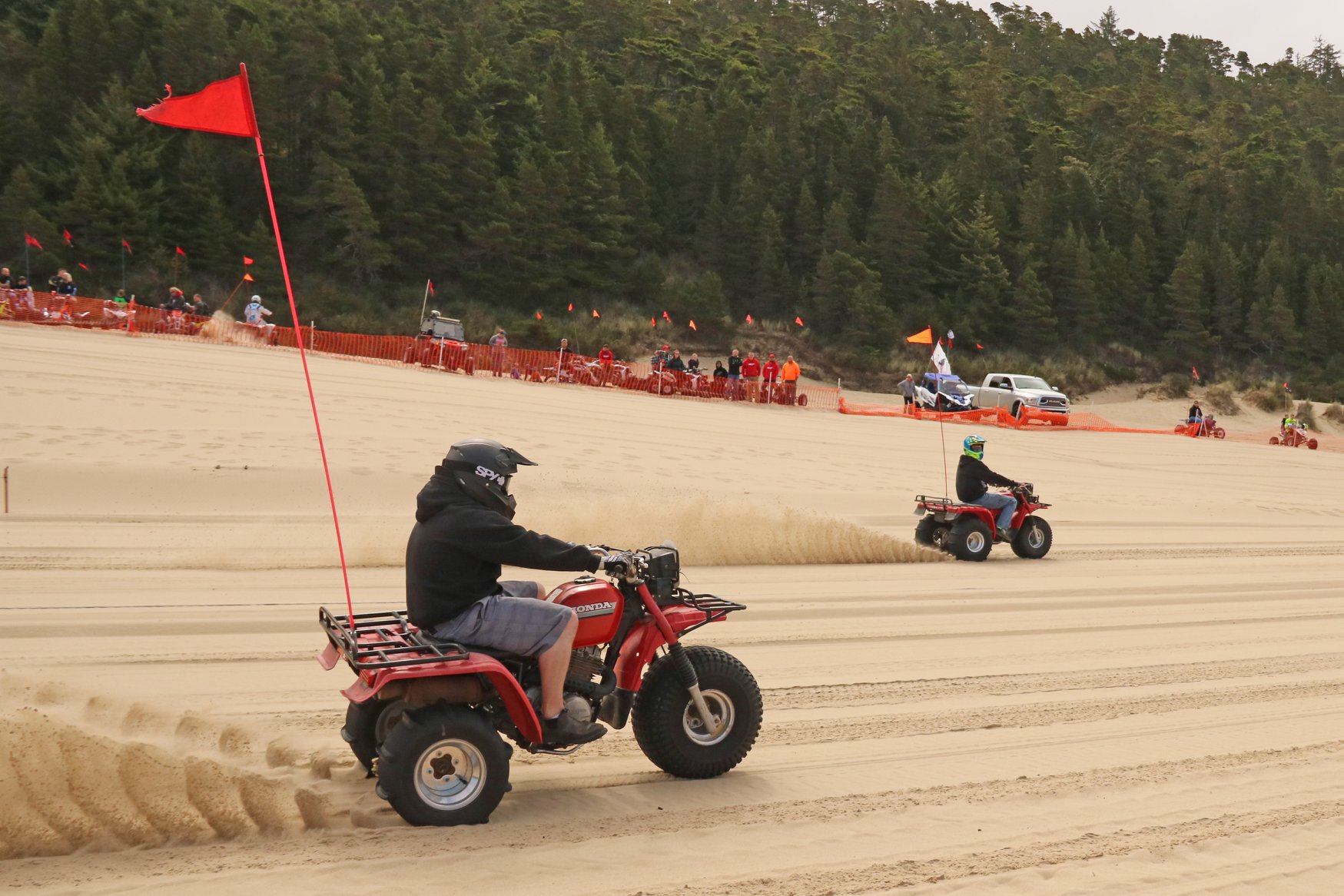 What are you looking forward to the most at this year's Dunefest?  Tag the people you're planning to take with you!