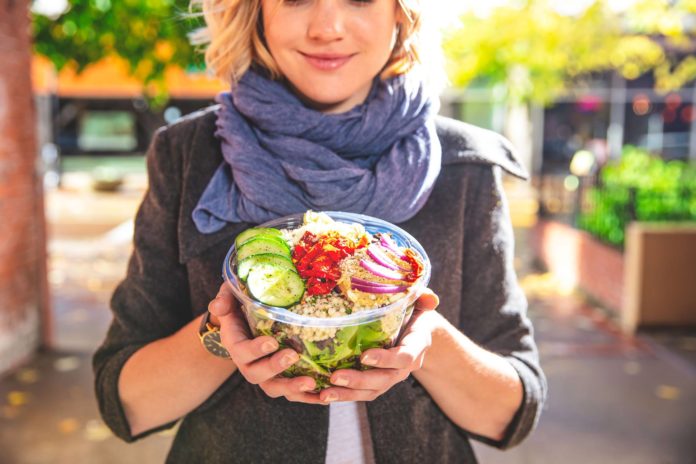 Last updated on March 26th, 2019 at 08:06 am
At a time when there's a Taco Bell and McDonald's on just about every corner across the nation, it's a breath of fresh air to see more healthy options like Veg Salad Craft popping up. If there's one thing for certain, pushing 40 has proven to me just how important it is to eat healthy real food, and I could not be more pleased with this new place.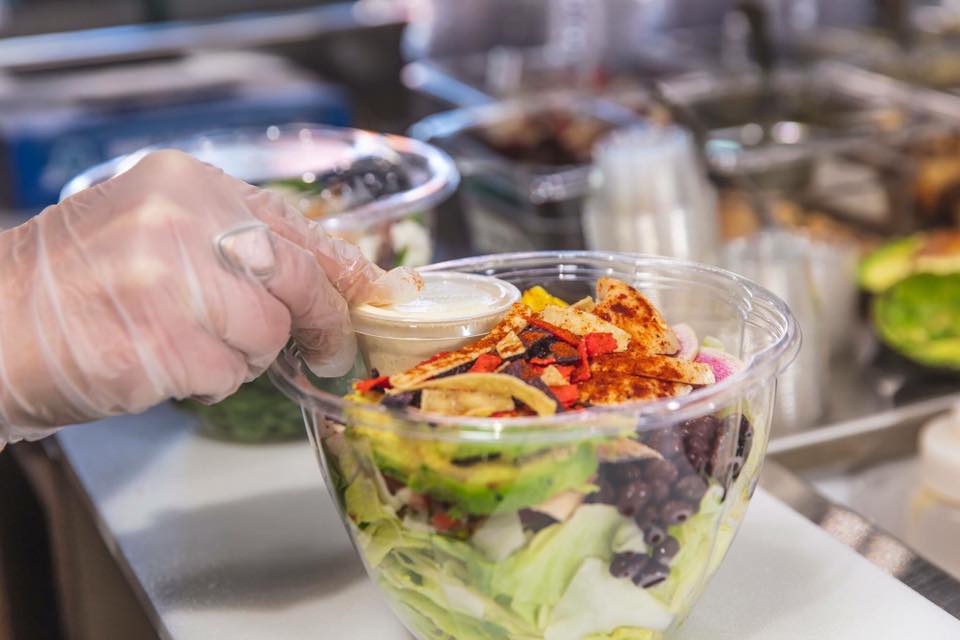 Located just steps from historic Kesey square in downtown Eugene, Veg Salad Craft is proud to offer quick service dining for simple, seasonal and healthy food. By cultivating relationships with local farmers in the Willamette Valley, the Veg mission is to inspire healthy communities by connecting people to real food.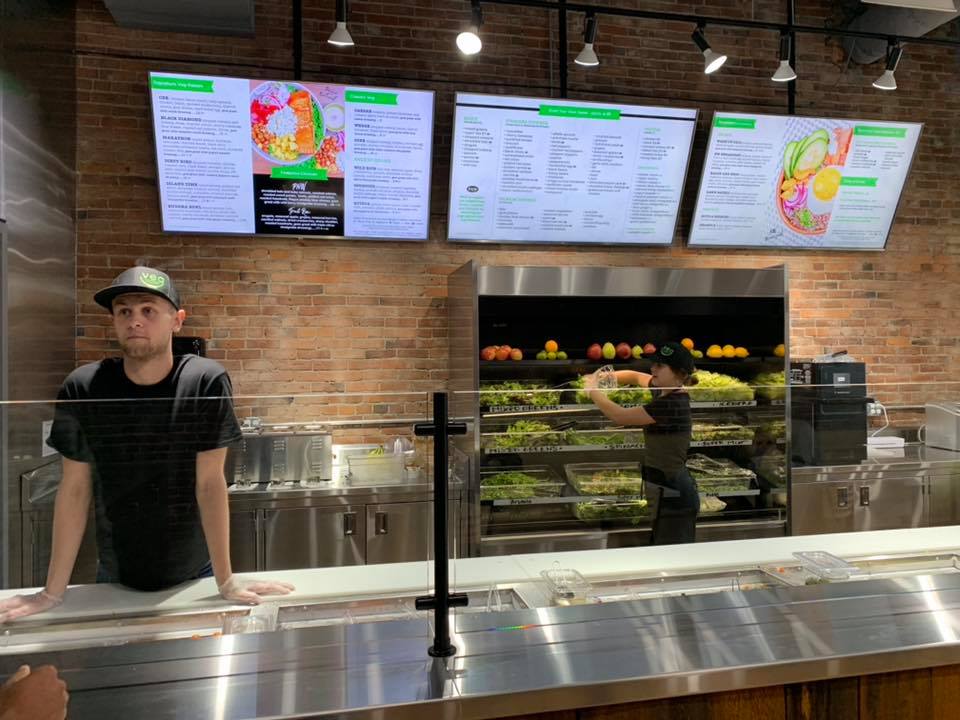 Veg Salad Craft offers a selection of breakfast bowls, salads, parfaits, cold-pressed juices and thoughtfully infused waters with delicious flavors such as strawberry basil. Veg brings the best of Northwest produce and ingredients to the community in a quick, delicious, and convenient way.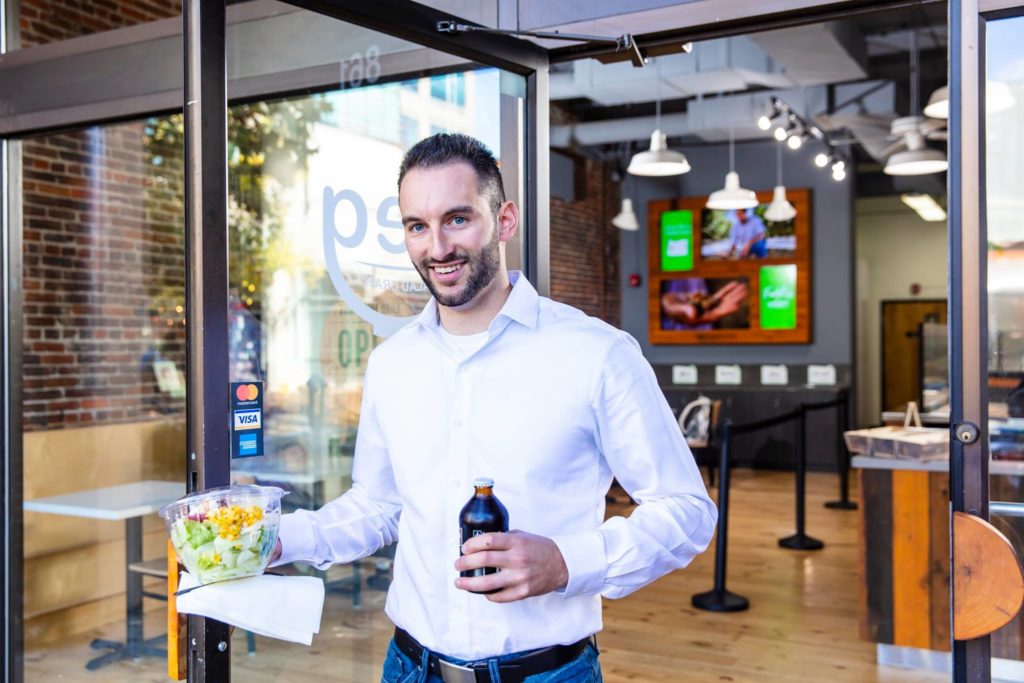 My first time in, I went with the classic PNW kale salad, and it was absolutely delish! The salad included a healthy serving of fresh smoked salmon, blue cheese, hazelnuts and tasty berry vinaigrette.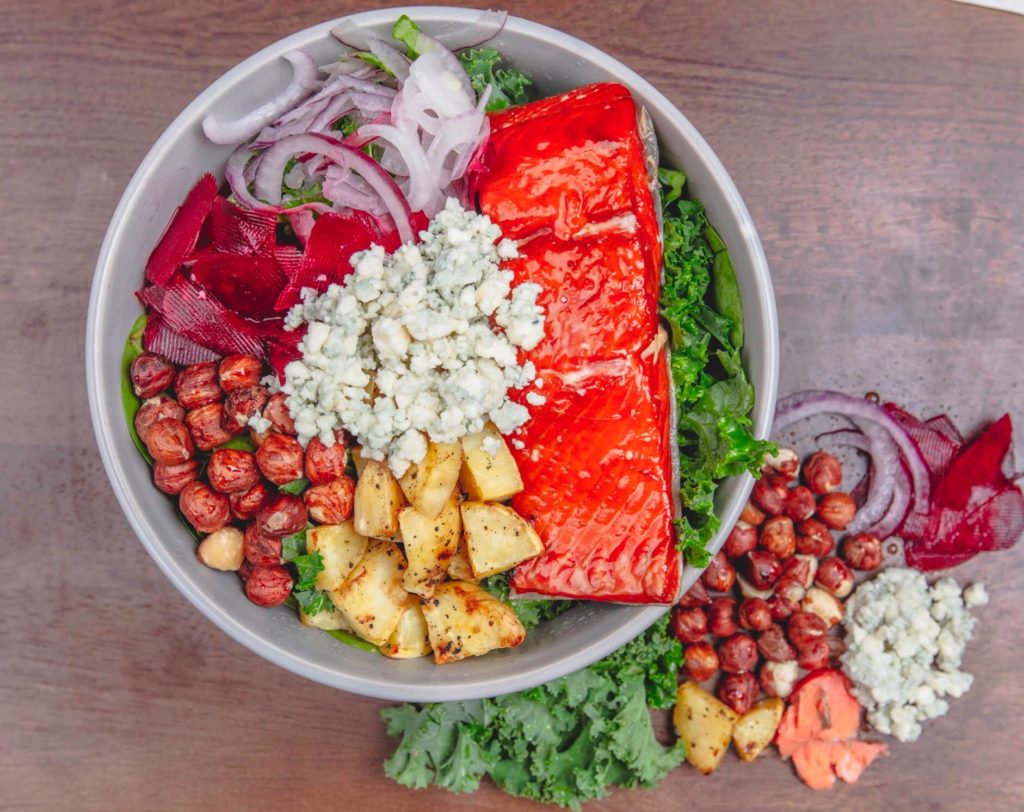 For around $7, your base protein balanced meal includes various legumes, grains, and hard-cooked eggs. For an additional $3 you can add chicken, $4 for steak, and just $5 to add smoked salmon. I feel this is a great price, especially considering you are eating fresh, guilt-free locally grown food.
The service was top notch, the place was spotless, and was an absolute pleasure to dine at Veg Salad Craft.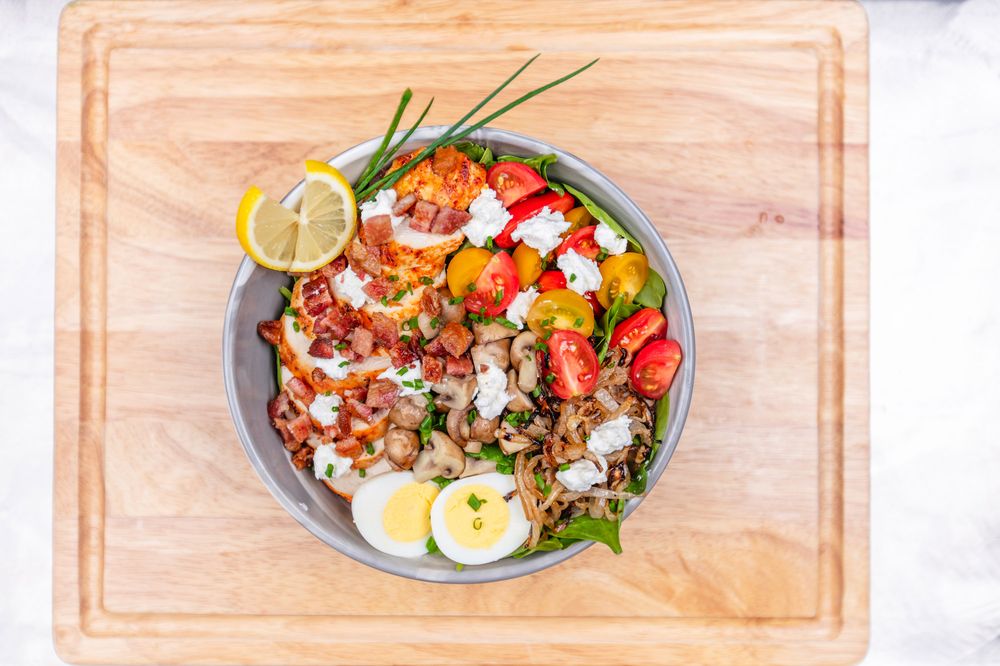 Similar to Chipotle, you can build whatever salad you'd like or choose from recommended menu options. All the ingredients are laid out in an assembly line and piled into a bowl as you order.
So if you're in the Eugene area, stop on in, try one of their fresh salads and maybe even wash it down a Kambucha if that's your thing. You will not be disappointed!
Location and hours
861 Willamette St
Eugene, OR 97401
(541) 515-6498
Mon – Sat, 10:30 am to 7:30 pm