With school closures and many locals losing power across Lane County due to the heavy snowfall blanketing the southern Willamette Valley, the City of Eugene has declared an ice/snow emergency Monday.
"The emergency declaration means all vehicles must be removed immediately from designated snow emergency routes," the City said.
City of Eugene Ice/Snow Routes by on Scribd
The City of Eugene has closed its forested parks due to the danger posed by heavy snow on trees.
The City of Eugene Parks and Open Space Division has just announced that Hendricks Park, the Ridgeline Park System, and Skinner Butte are closed due to the possibility of tree failures. The public is advised to use extreme caution near trees in all parks. In addition, two tree crews are moving throughout Eugene responding to over 20 tree hazards. More are expected.
More snow is the projected to fall over the coming hours, further deteriorating driving conditions. People are urged to stay home and off the roads. To check driving conditions, including traffic cameras along highways and streets, go to TripCheck.com.
The snowstorm has also closed Interstate 5, travelling from Cottage Grove to Sutherlin as of Monday morning. The Oregon Department of Transportation has urged people in Douglas and Coos counties to stay home.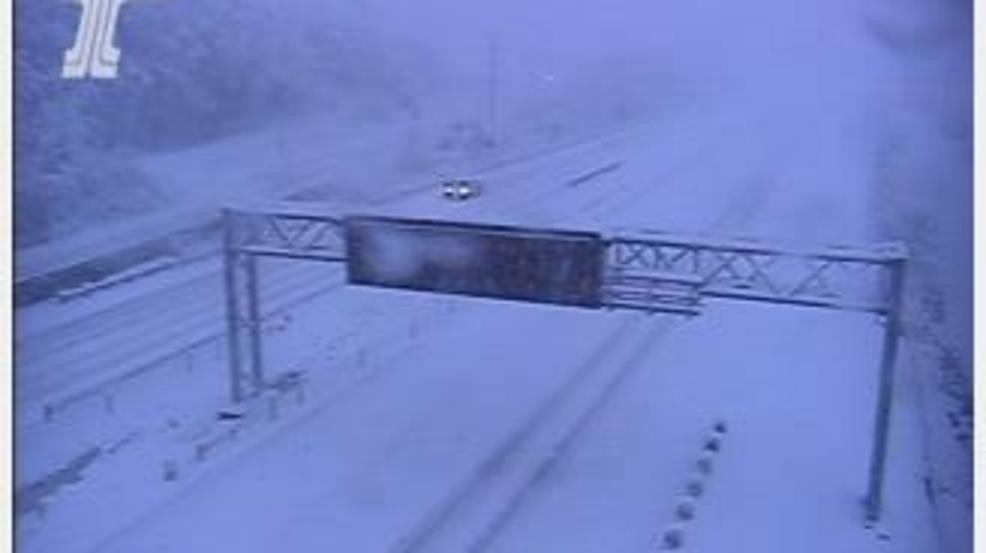 "Travel is discouraged due to snow and saturated soils in Douglas and Coos counties," ODOT said at 8:44 a.m. "Severe conditions have brought down trees and power lines."
Highways 58, 126 and 20 over Santiam Pass are all closing due to heavy snow from Sunday and Monday in Western Oregon.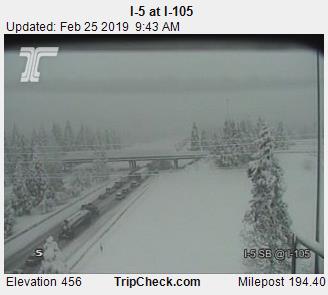 In southern Oregon, ODOT said the following closures were current as of 8:44 a.m.:
I-5 between MP 136 (Sutherlin) to Cottage Grove (MP 174) due to heavy snow, downed trees and powerlines.
Oregon 42S between Coquille and Bandon due to a landslide (MP 9)
Oregon 138 West between Sutherlin and Elkton (MP 11-24)
Oregon 38 west of Elkton between MP 29-37
U.S. 101 south of Bandon at Four Mile (MP 282)
Oregon 138 East between MP 17 and 60 (just east of Glide to West Toketee)
Expect delays due to small slides on Oregon 42 in Coos County
Source: KVAL
More information on Eugene ice and snow emergency at https://www.eugene-or.gov/snow