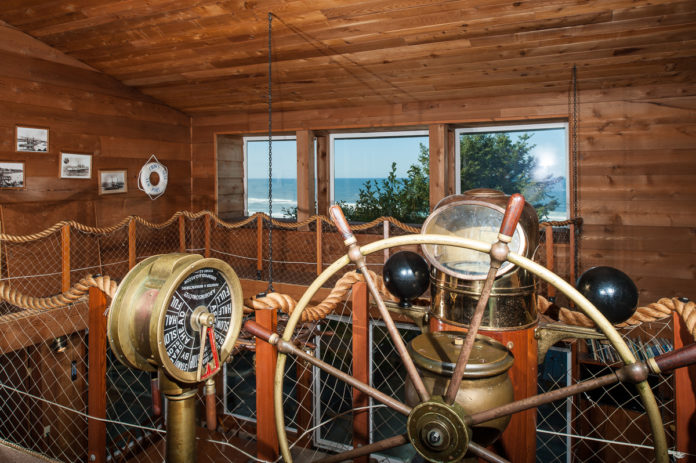 If you're looking for a unique place to stay on the Oregon coast, you can't get more unique than an entire house based off of a pirate ship.  The Crow's Nest in Newport is one of those fabulous places that everyone should add to their vacation bucket list!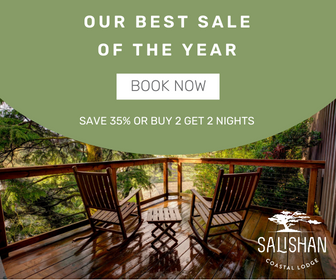 At this time, That Oregon Life and Oregon Beach Vacations is offering 10% off any Oregon Coast rental, including The Crow's Nest! Use special coupon code ORLIFE19 and receive your discount. This code is valid until February 28, 2019.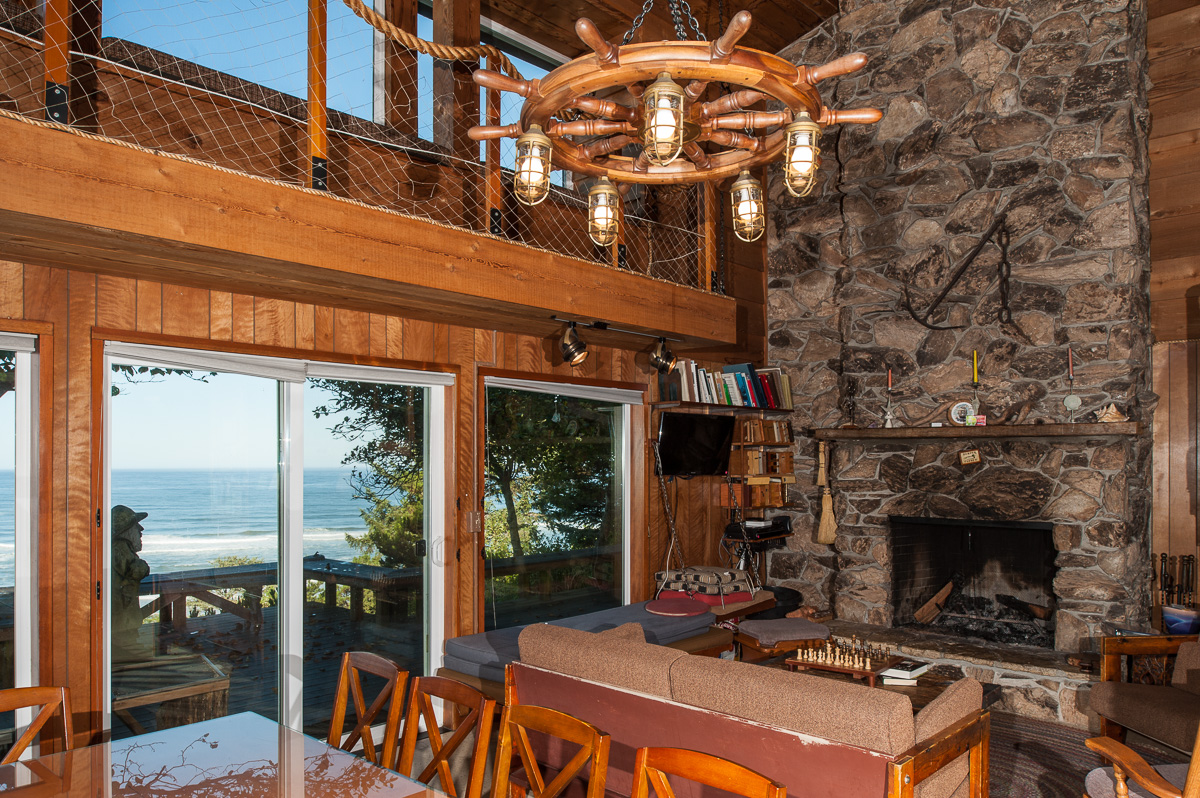 The House That Makes You Feel Like You're On A Pirate Ship
With great views of the ocean and an abundance of charm, the Crow's Nest is the perfect place to stay with your family or a large group of friends when visiting the coast this year.  From the moment you step foot in the house, you'll feel like you're on a pirate ship out at sea.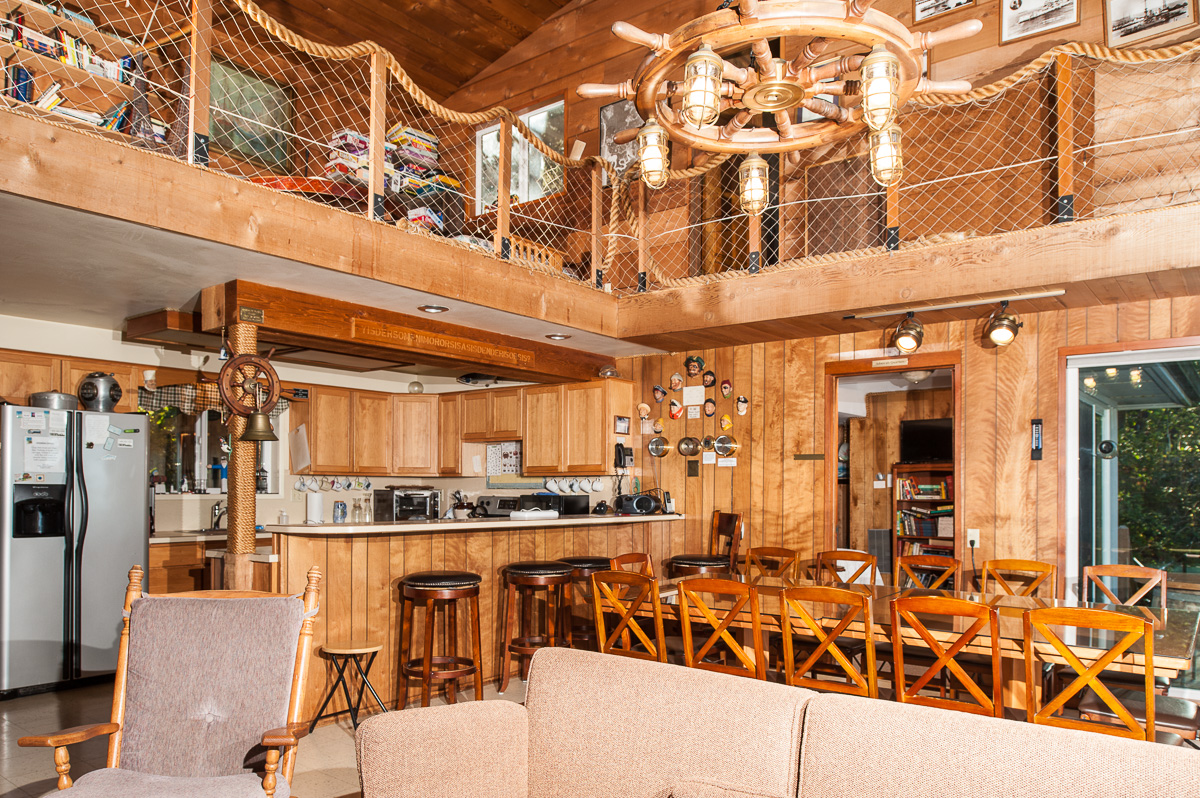 The Crow's Nest sleeps 12 in five unique bedrooms designed to bring out the sea lover in you.  From whimsical to authentic, the entire house is ready to take you on a vacation adventure you won't soon forget.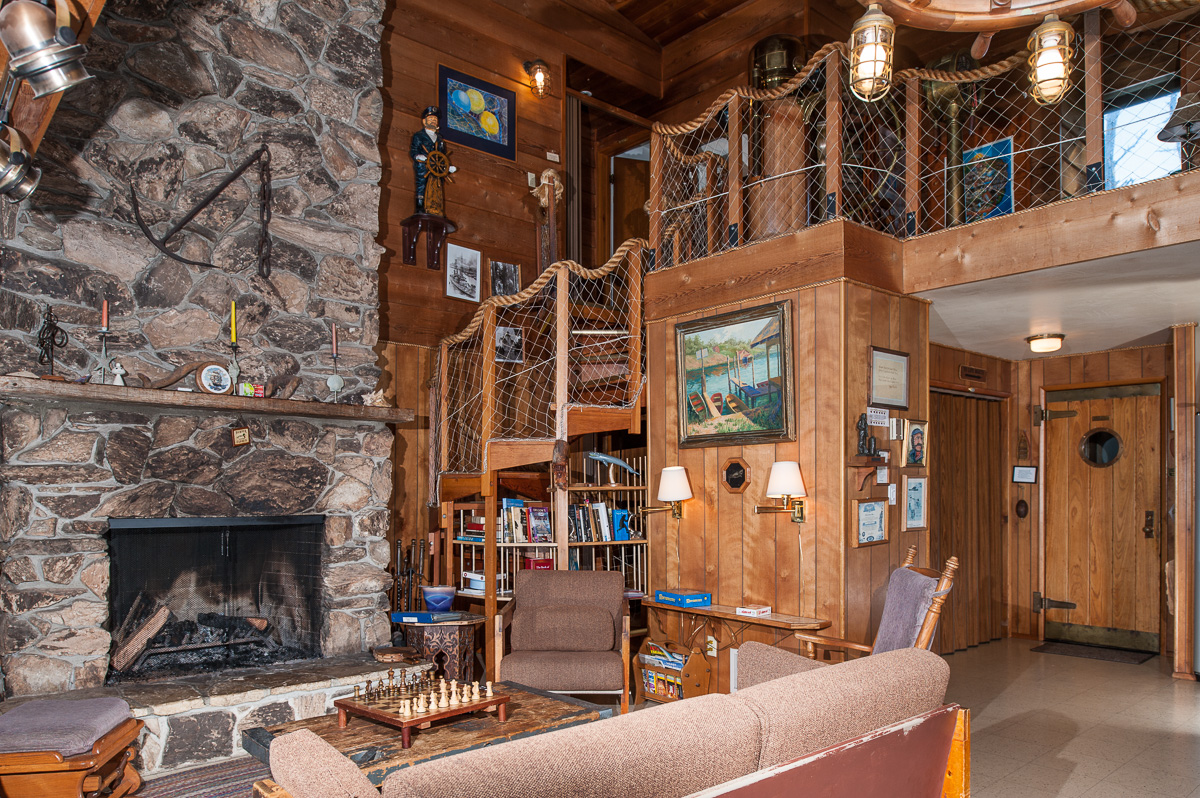 The Crows Nest Has All The Amenities You'll Need While On Vacation
The Crow's Nest house features walk in showers in two of the three bathrooms, a charming fireplace to keep you warm as you and your crew sip hot cocoa, a large deck facing the ocean so you can whale watch, authentic naval ship bunks and other authentic details, and a real crows nest!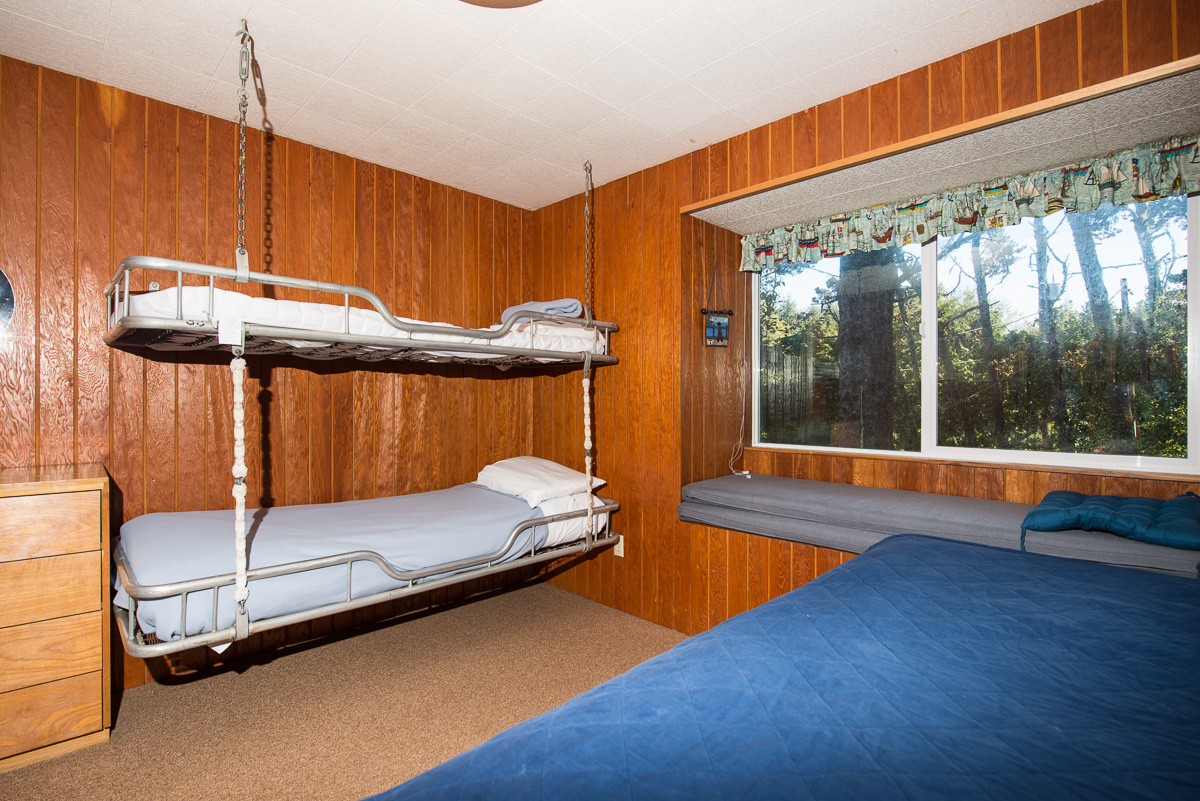 This is the perfect house to play board and card games with family and friends while you relax in the evenings after your day time adventures.  If relaxation is your goal, many of the upstairs bedrooms feature window seating so you can look out over the ocean while reading a good book.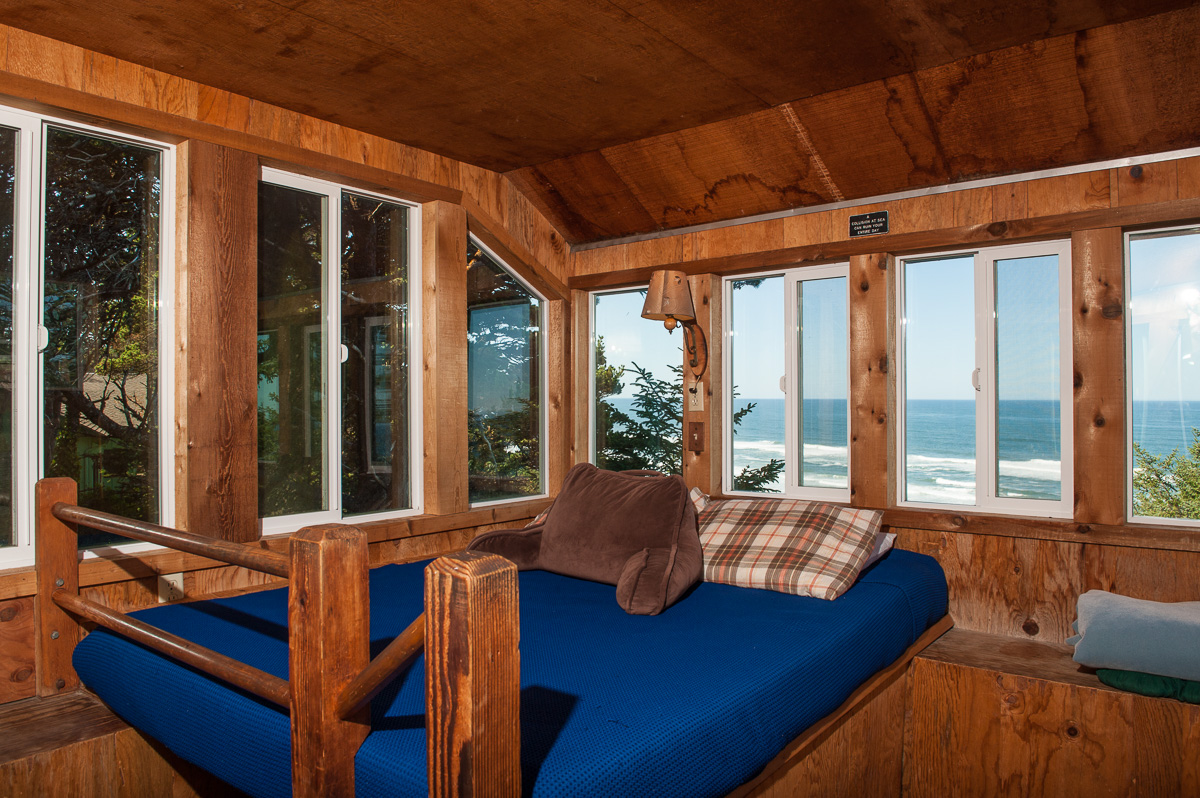 Many of the bedrooms feature unique beds and sleeping areas.  This blue bed has amazing views of the ocean and coastal landscape.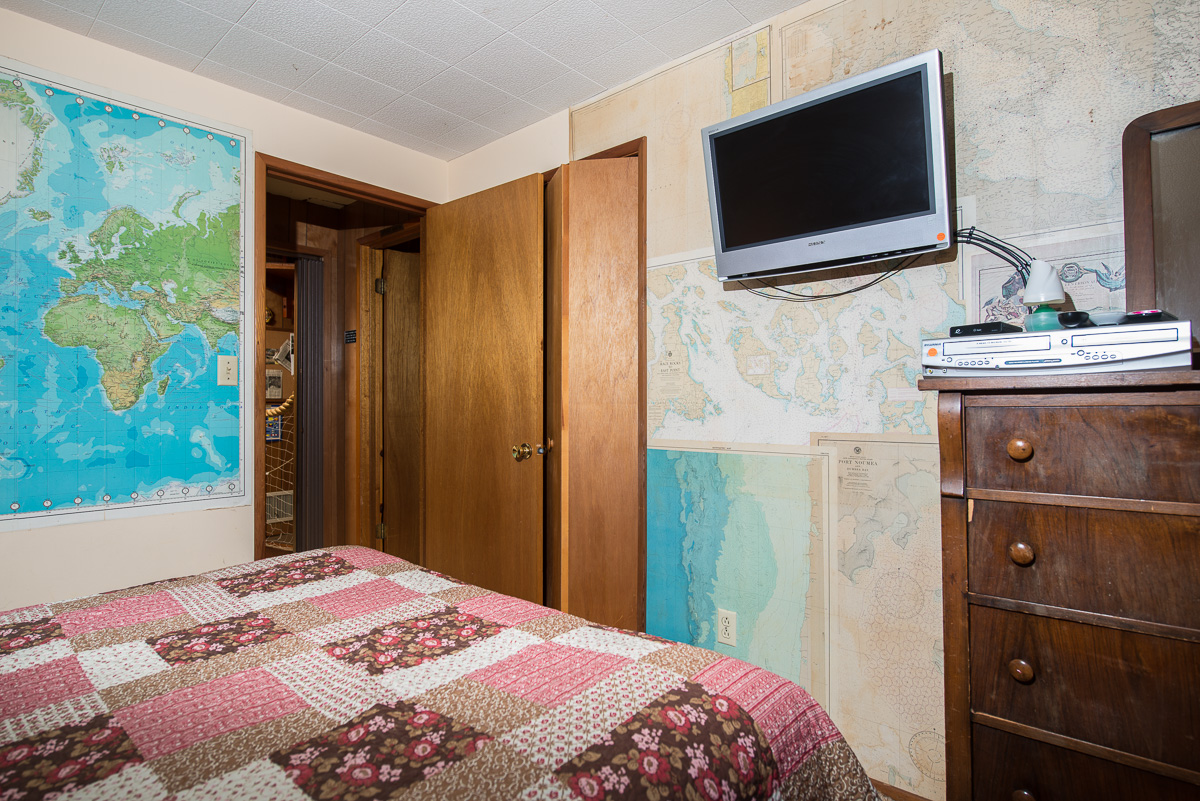 Some of the rooms feature navigational maps and charts on the walls, while others feature access to the deck or wood-burning fireplaces.  What a charming place to stay!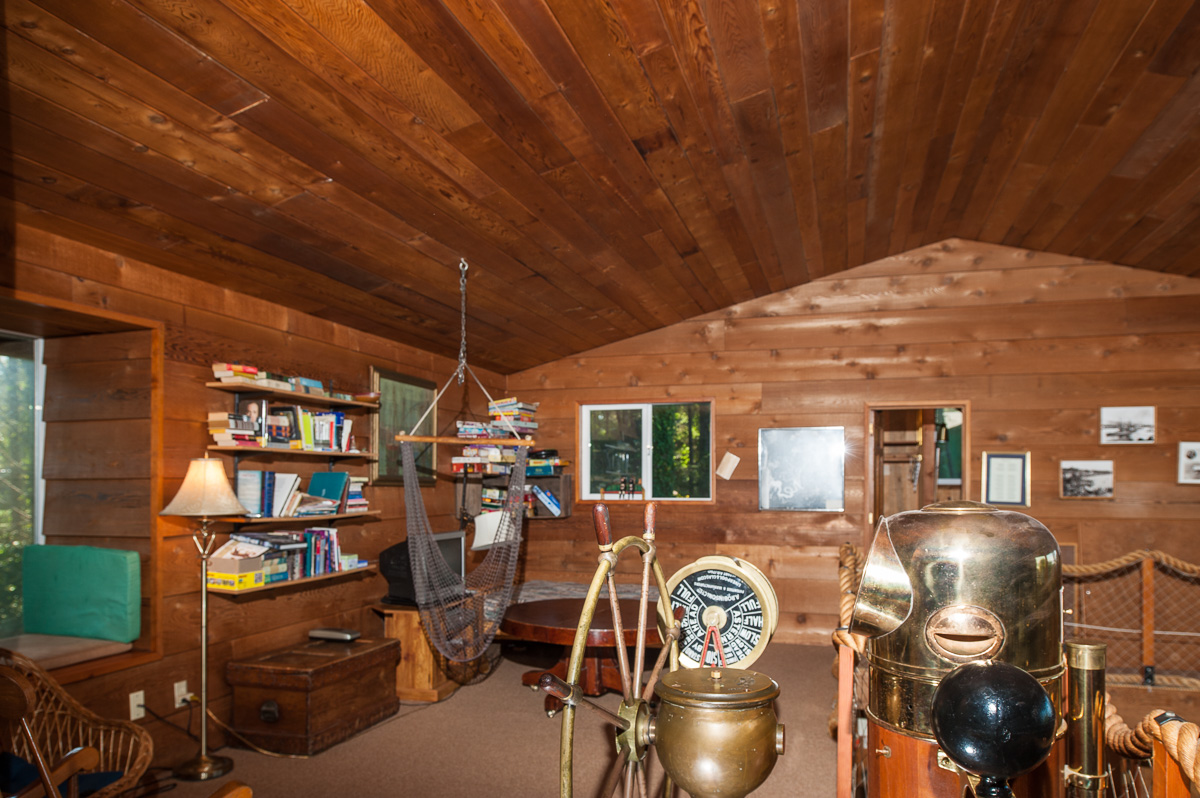 The house has a propane barbecue so you can enjoy great food while relaxing on the deck with your family.  There's plenty of seating on the deck, which is perfect for an evening party.  If you're not interested in cooking outside, the galley is the perfect size to prepare a family feast or a special holiday meal for your loved ones, and the dining room table inside seats 12.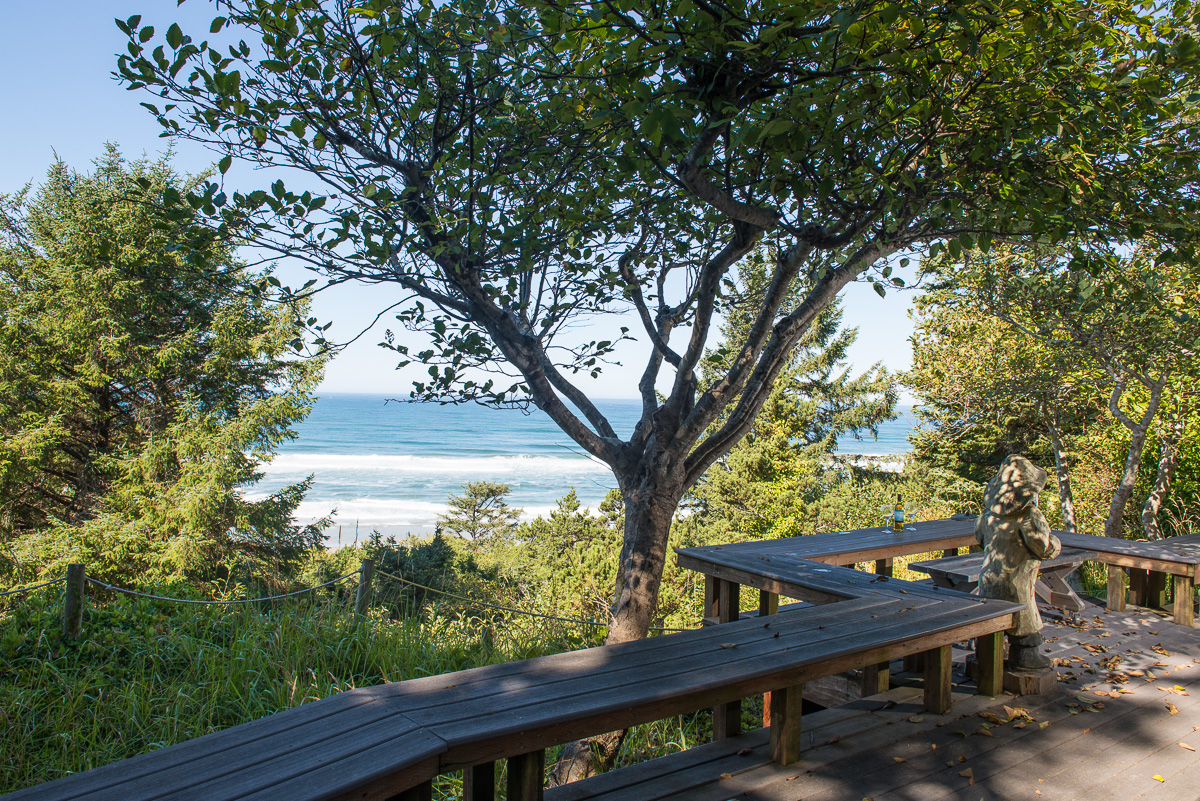 If you're interested in staying at the Crow's Nest, check out their page here. As we mentioned earlier in the article, use special coupon code ORLIFE19 and receive a 10% discount off your room. This code is valid until February 28, 2019.
What's your favorite part of this vacation rental?  Let us know, and tag the friends you want to take on a vacation to Newport!