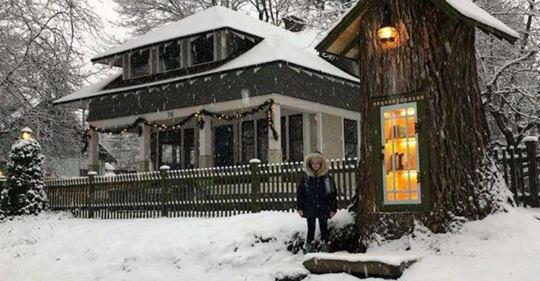 Recently an Idaho family has gone viral on social media, after transforming a cottonwood tree into an adorable Little Free Library. Artist Sharalee Armitage Howard had wanted to do something like this for quite some time, and according to the article even got the proper licensing to make it happen. The tree was over 100 years old, but was starting to rot and become dangerous. So instead of ripping it out of the ground as most people would do, they put it to good use!
The nonprofit Little Free Library exists in 88 countries, and has an incredible 75,000 registered Little Free Libraries.
According to Howard's Facebook profile, she works as a librarian and previously studied bookbinding.
View this post on Instagram
Maybe this could encourage kids to read more books and spend less time on tablets! I would love to see something like this in Oregon.  How about you?
via Colossal