Black Friday is just around the corner, and you already know the drill. All those amazing deals start popping up in your newsfeed, along with the viral videos of crazed shoppers frantically stomping over each other at random Walmarts across the nation just to save a few dollars on the latest iPhone. In case you were wondering if America has officially lost their minds, Black Friday violence should answer your question.
If you're looking for a healthier way to spend the big day, and need some extra inspiration to get out there, perhaps its time to lace up your boots and hit the trails! This year on Black Friday, Oregon and Washington state parks will be free to explore, as all day use fees at state parks will be waived. Here in the Pacific Northwest, the day after Thanksgiving event has been dubbed "Green Friday" and "Autumn Day," respectively.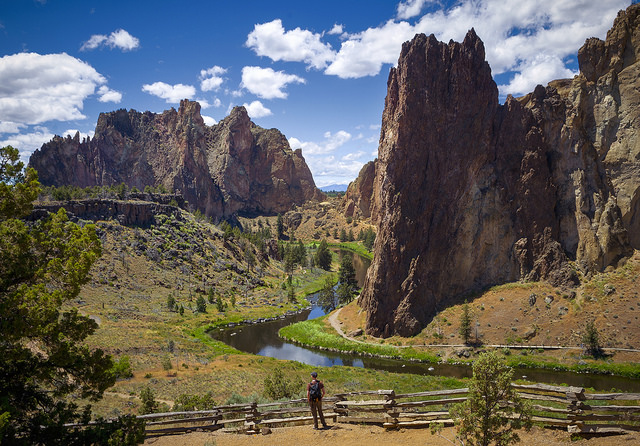 The 25 state parks in Oregon that would usually set you back $5 to park will cost you nothing. If you happen to be in Washington, you may be familiar with the Discover Pass fees at $10 daily, allowing visitors to spend the day at most recreation sites. Those fees will also be waived for the day.
Back in 2015, REI wanted to encourage folks to enjoy the outdoors and decided to close their doors for Black Friday. Since that day, the trend has continued as it inspired the Oregon parks department to follow suit with waiving all parking fees for the day, with Washington parks following the idea in 2017.
Fort Stevens, Cape Disappointment, Silver Falls State Park, and Smith Rock are just a few we'd recommend checking out!