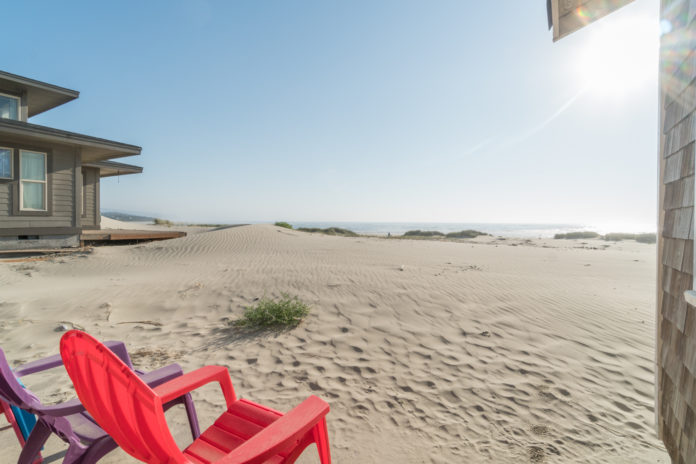 Last updated on April 11th, 2019 at 12:00 pm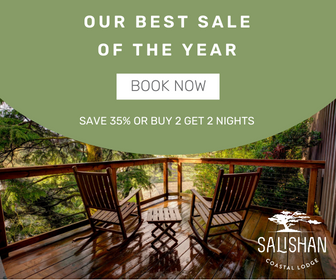 You deserve to pamper yourself with a trip to the Oregon coast for rest and relaxation, and you deserve to do so at a reasonable price.  Vacationing in style at the coast doesn't have to cost an arm and a leg.    We've come up with a list of the perfect vacation rentals on the Oregon coast for under $80 a night so you can relax in style without breaking the bank.
1. Water's Edge in Lincoln City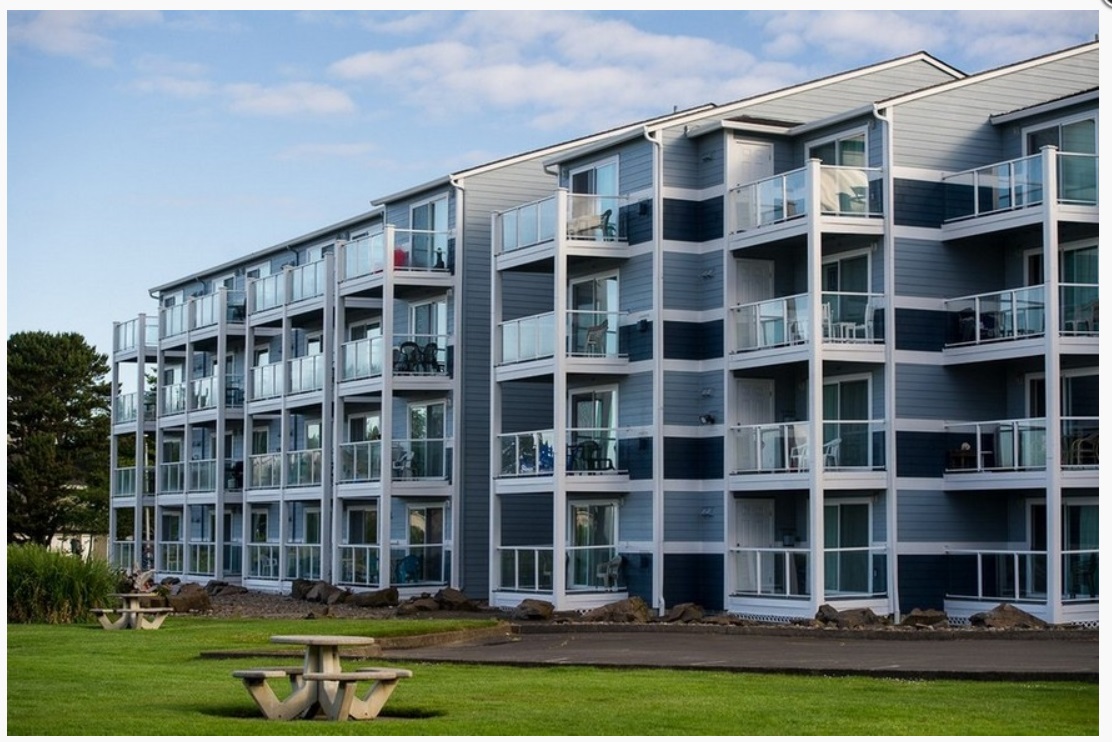 Water's Edge Condominium is the perfect place for a group of two to four people to get away.  In the off-season nights are typically under $75.  This cozy condominium has a number of different room options to meet your needs, and has amazing views of the bay.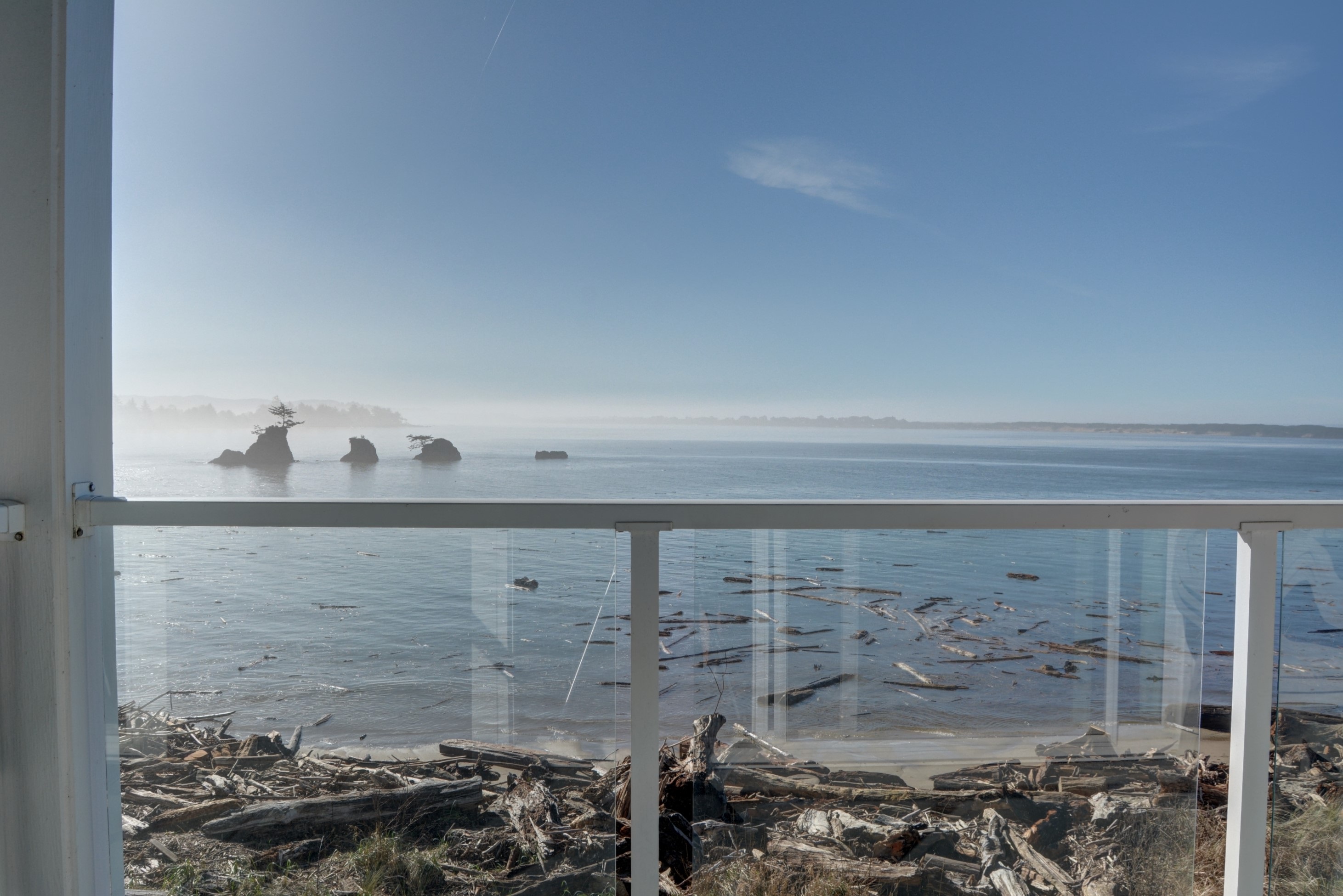 Water's Edge is located in the historic Taft District of Lincoln City.  You'll enjoy watching sea lions play in the water from the comfort of your living room, or watch incredible winter storms in the winter months.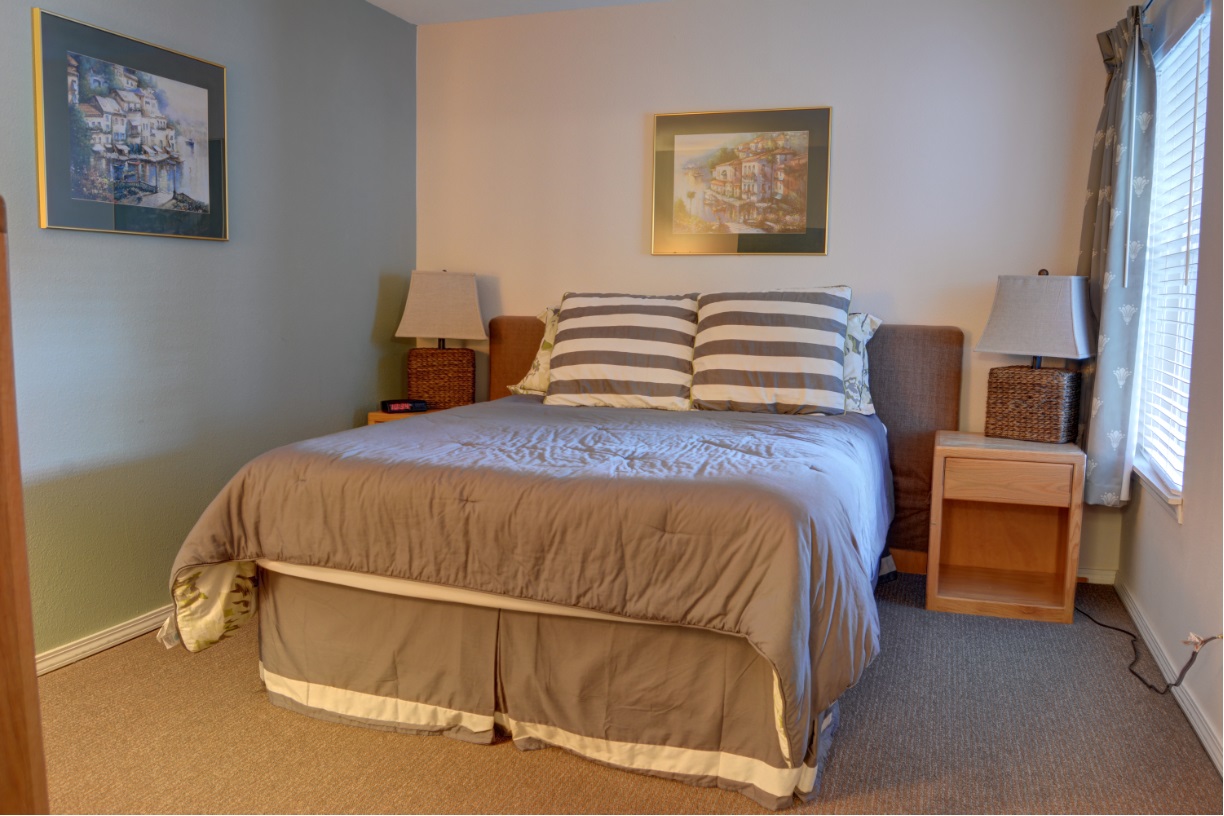 The condominium is within easy walking distance of many shops, restaurants, and galleries.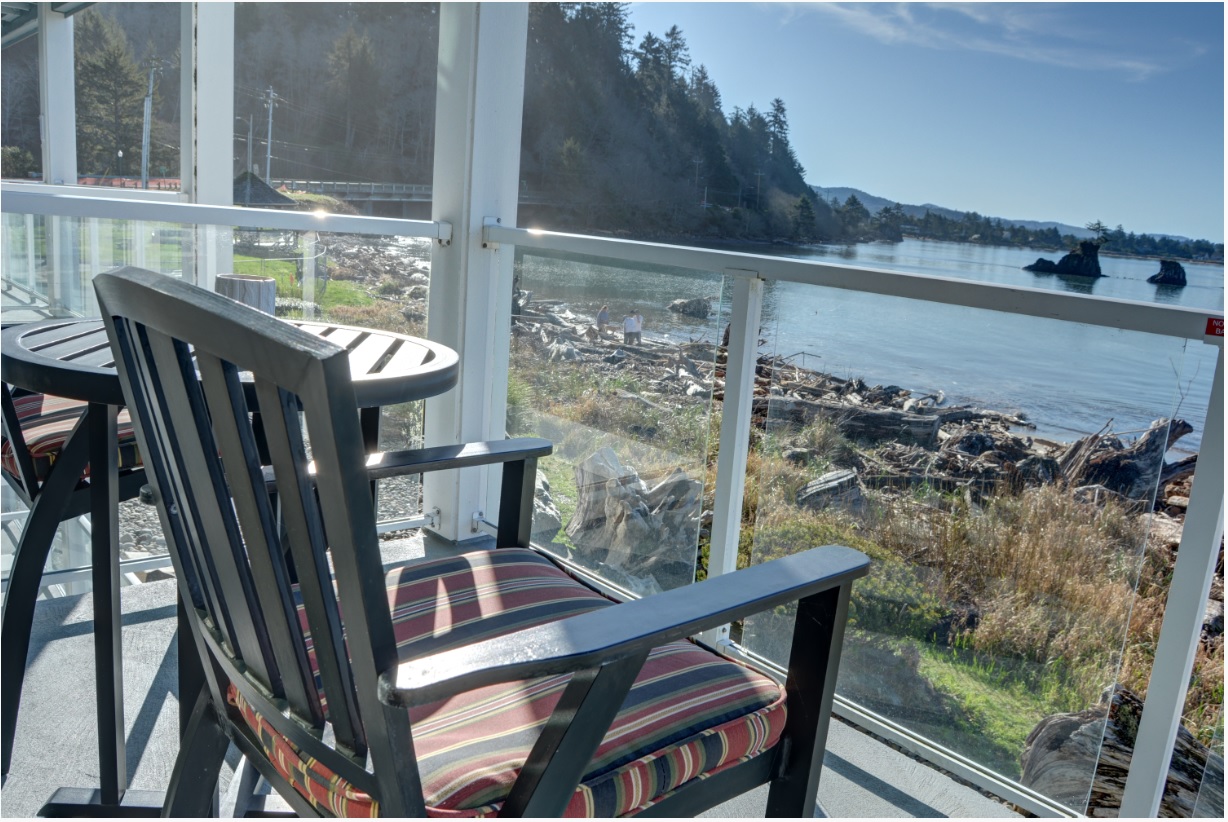 You'll be able to stay connected with WiFi and cable TV, or if you're looking to reconnect with nature you'll find beach access within a short walking distance behind the building.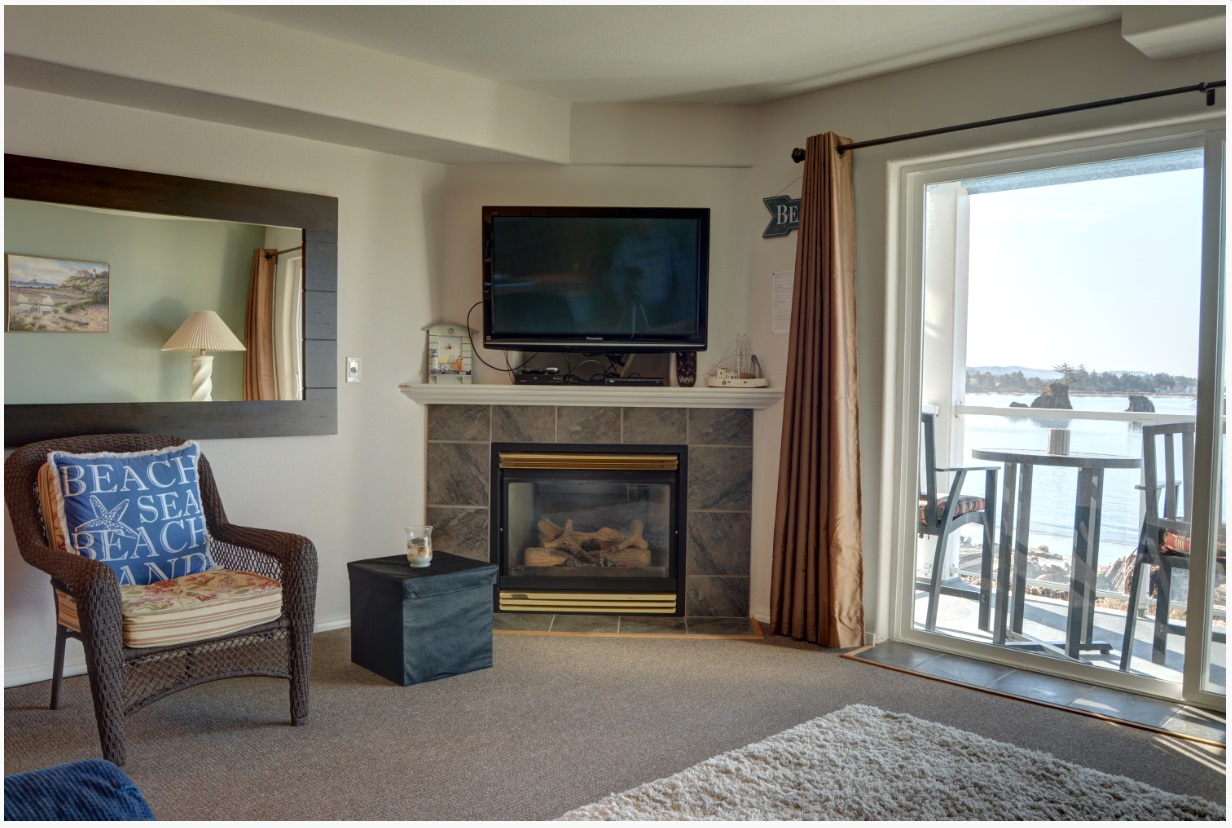 If you'd like to rent a condo at Water's Edge, see the listings here.  This is the perfect place to stay if you plan on going to the Chinook Winds Casino, want to do some shopping, or plan to play a game of golf.
---
2. Clatsop Lake House in Warrenton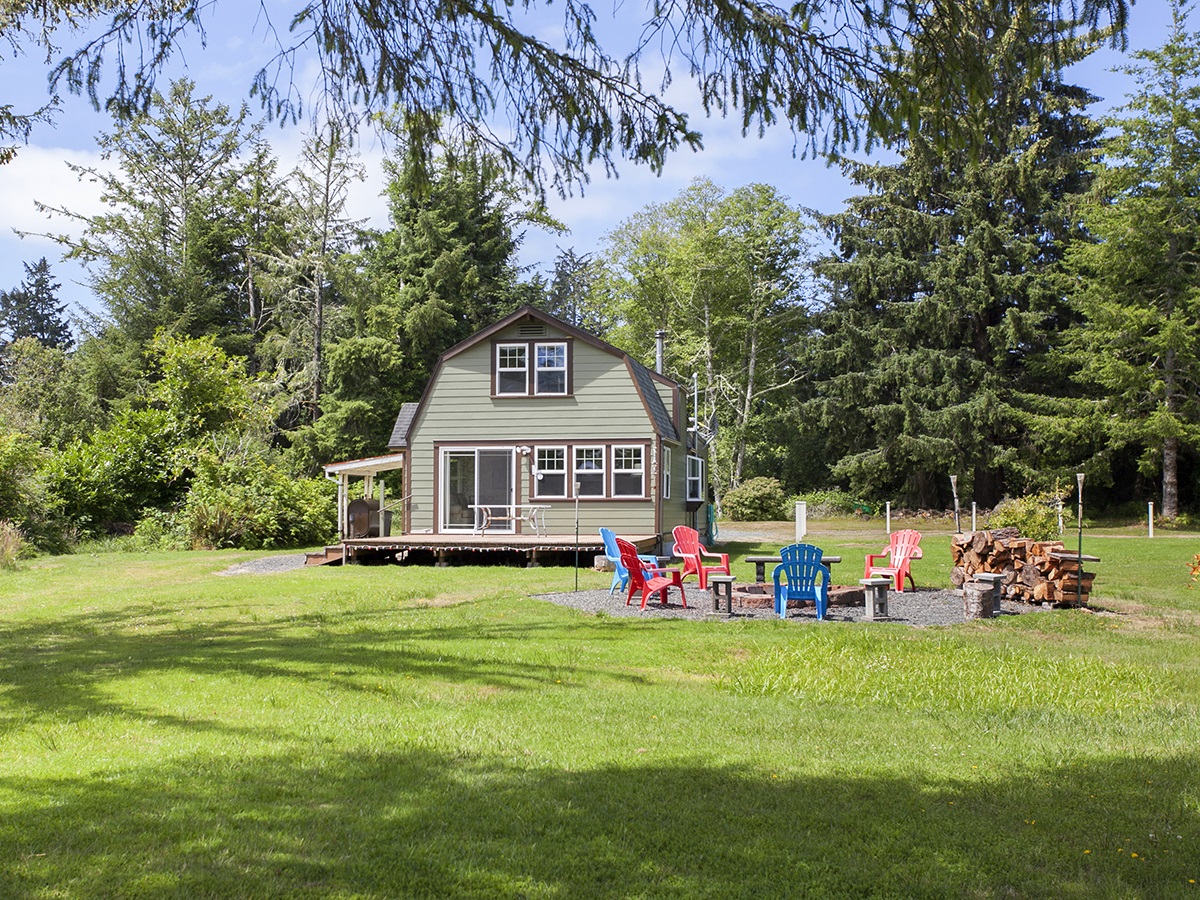 This incredible two story home in Warrenton has nights as low as $69 during the off season.  The Clatsop Lake house sits right on the lake and offers room for up to six guests with two bedrooms and one bathroom.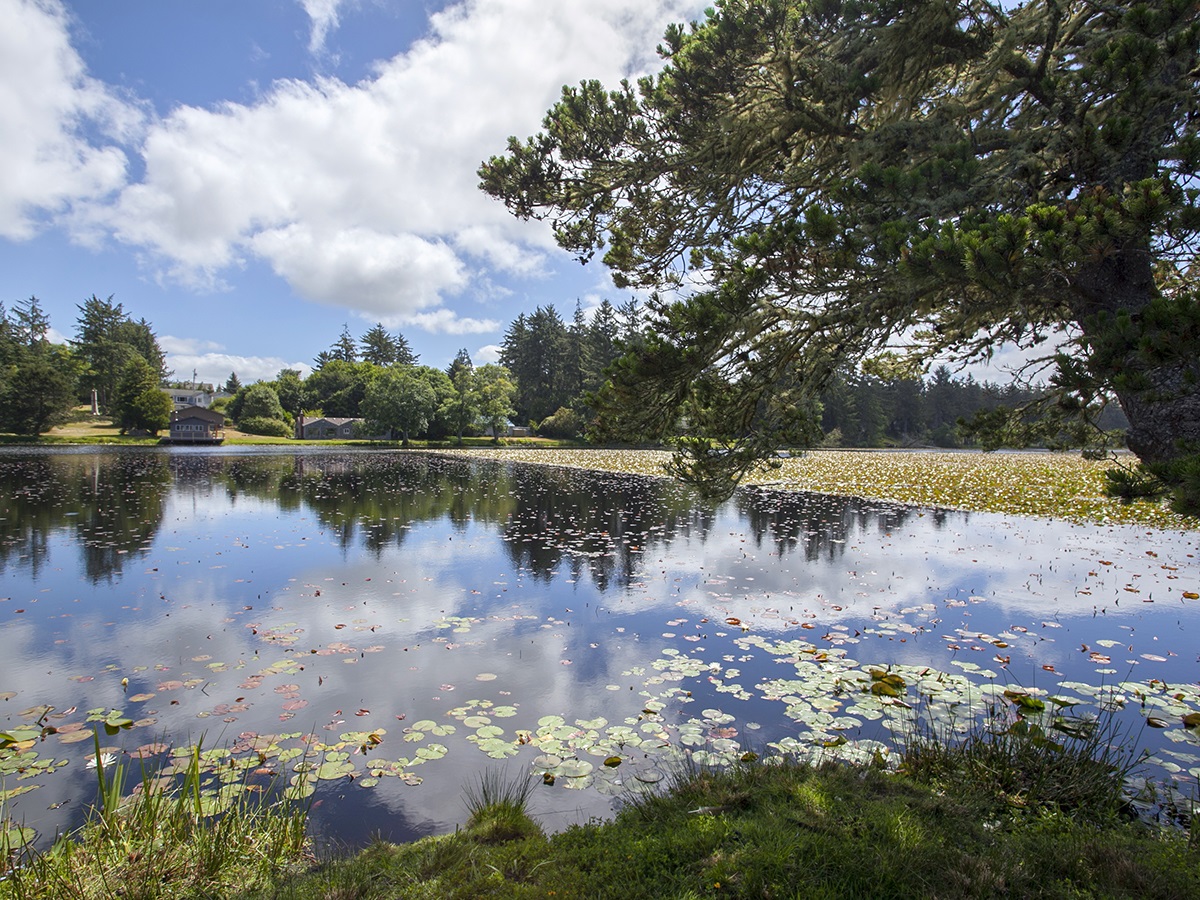 This property has plenty of space to enjoy outdoor games or to sit around the fire with your family toasting marshmallows.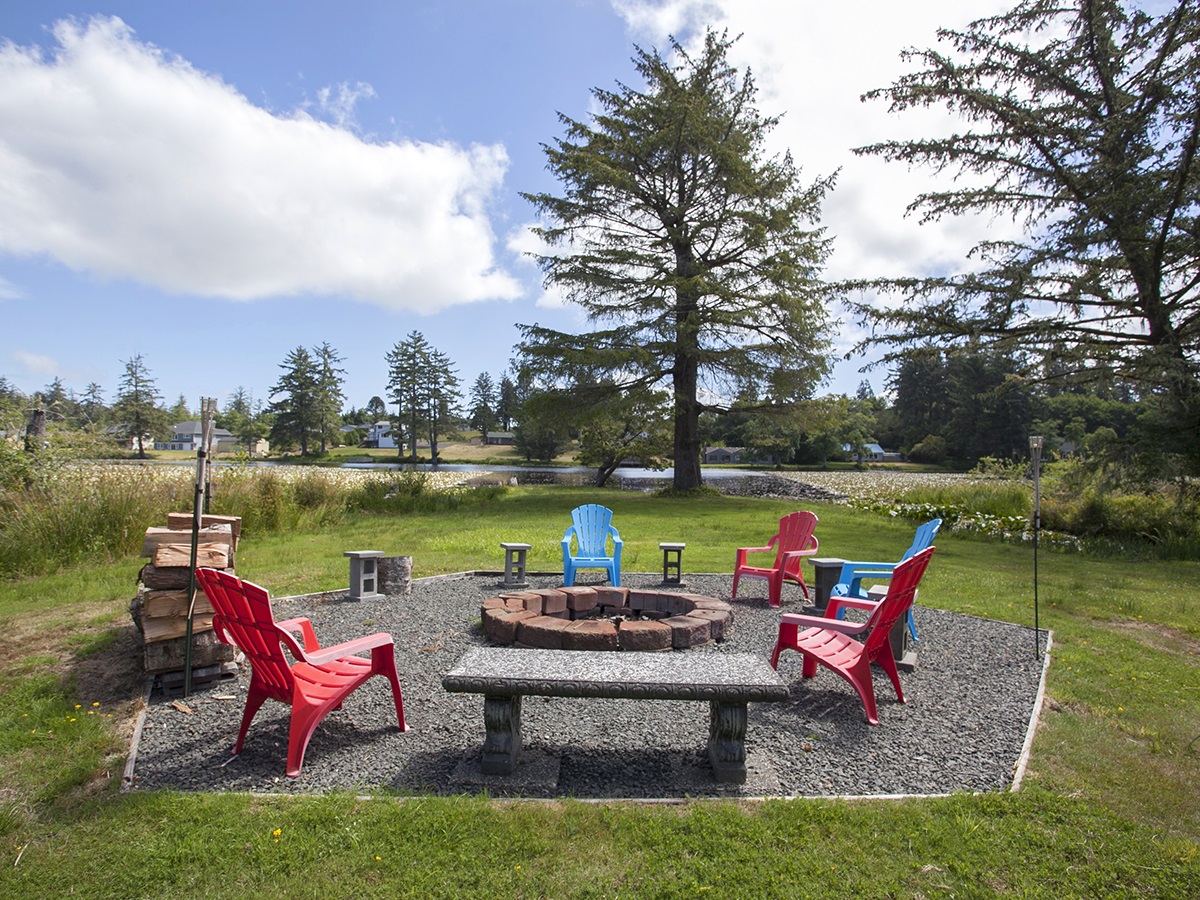 The Clatsop Lake House is close to Fort Stevens State Park, where you can ride bikes on miles of trails, sight see, play on the beach, and see the famous wreck of the Peter Iredale.  You're also close to Astoria, Seaside, and Rockaway Beach.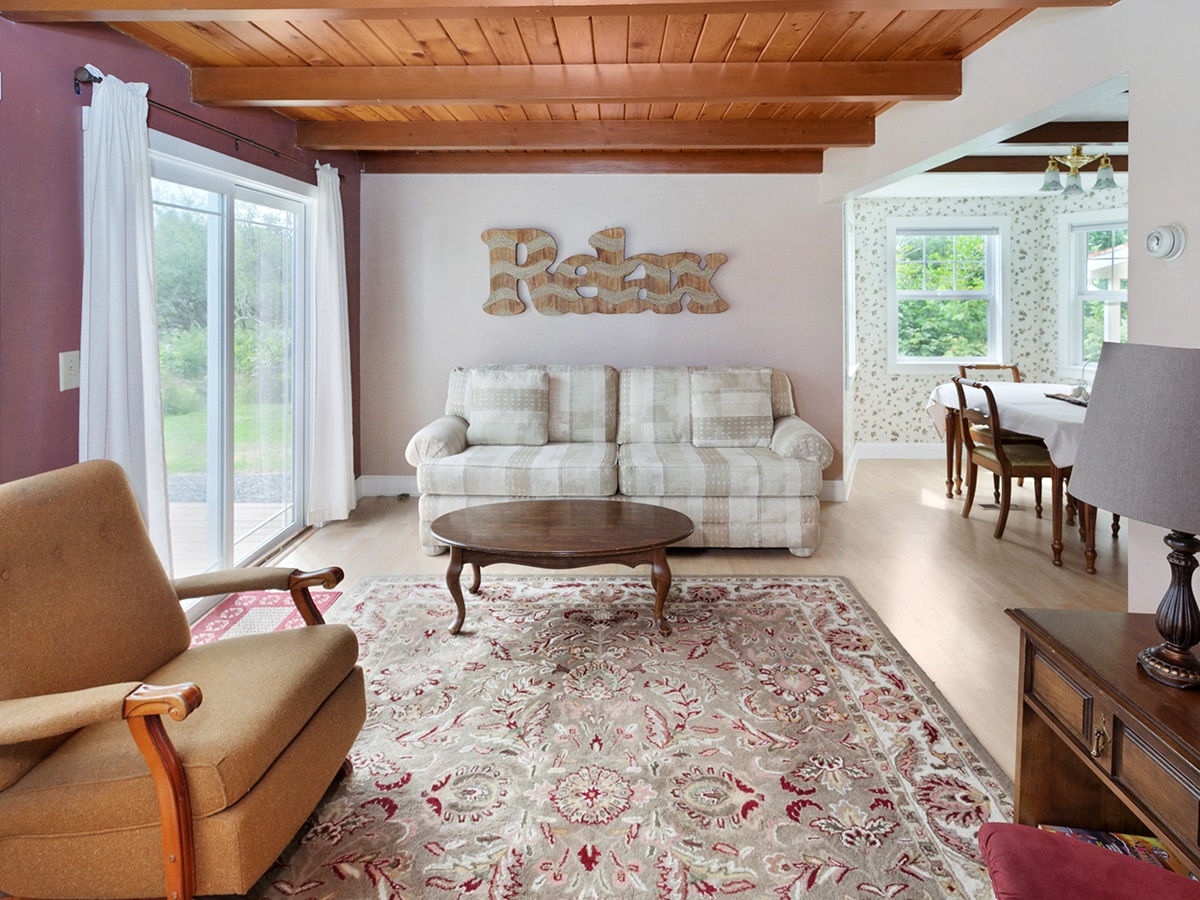 While you're visiting you have to go to Buoy 9, which serves the best crab omelets.  You'll also love the Columbia River Maritime Museum, Oregon Film Museum, and all the restaurants and shopping in Seaside!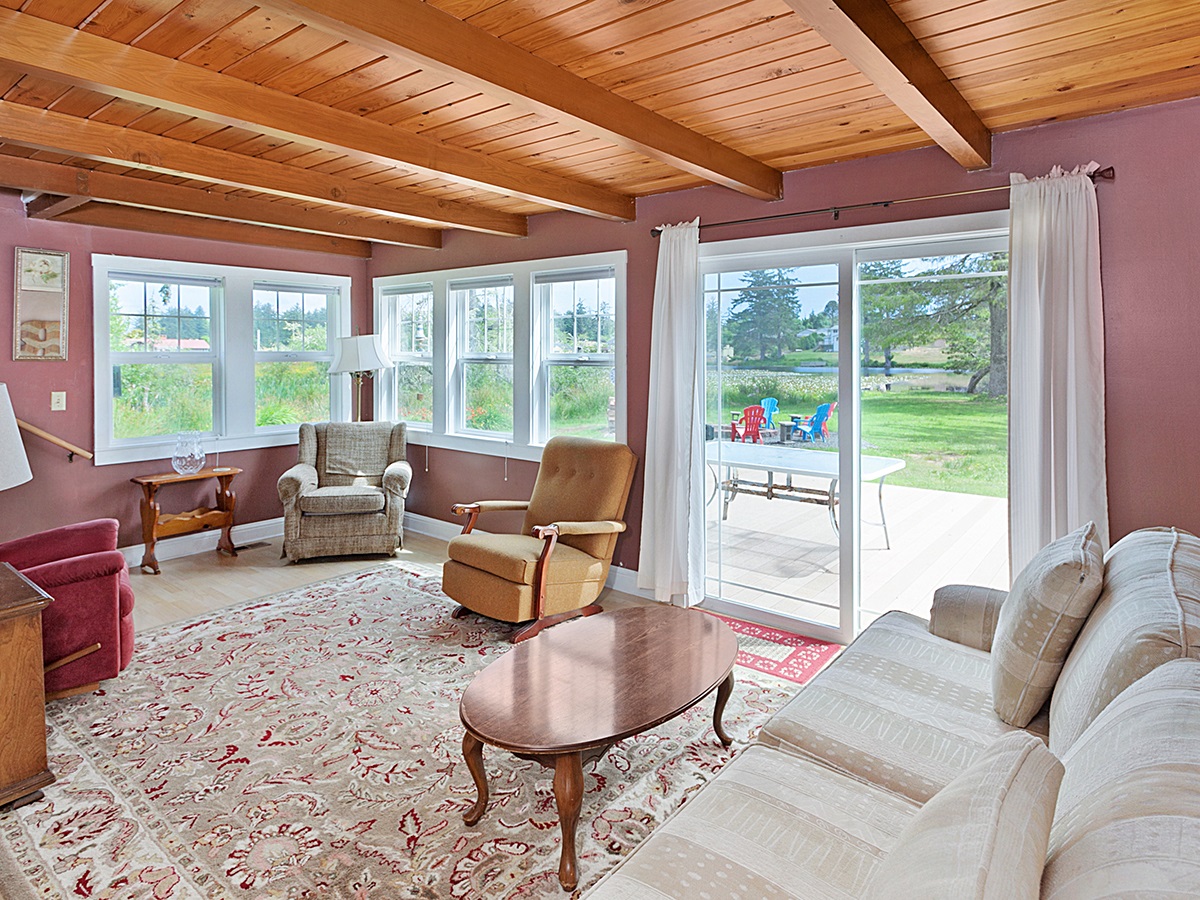 Some of the amenities this house offers are: cable TV, WiFi, a firepit, a full kitchen, and lake access.  See the listing here to rent this amazing house on the Oregon Coast!
---
3. The Holladay Cottage in Seaside
This cute little cottage in Seaside is perfect for up to four guests and even your furry four legged friends!  With beach access less than half a mile away and the boardwalk nearby, this is one of the best places to stay in Seaside.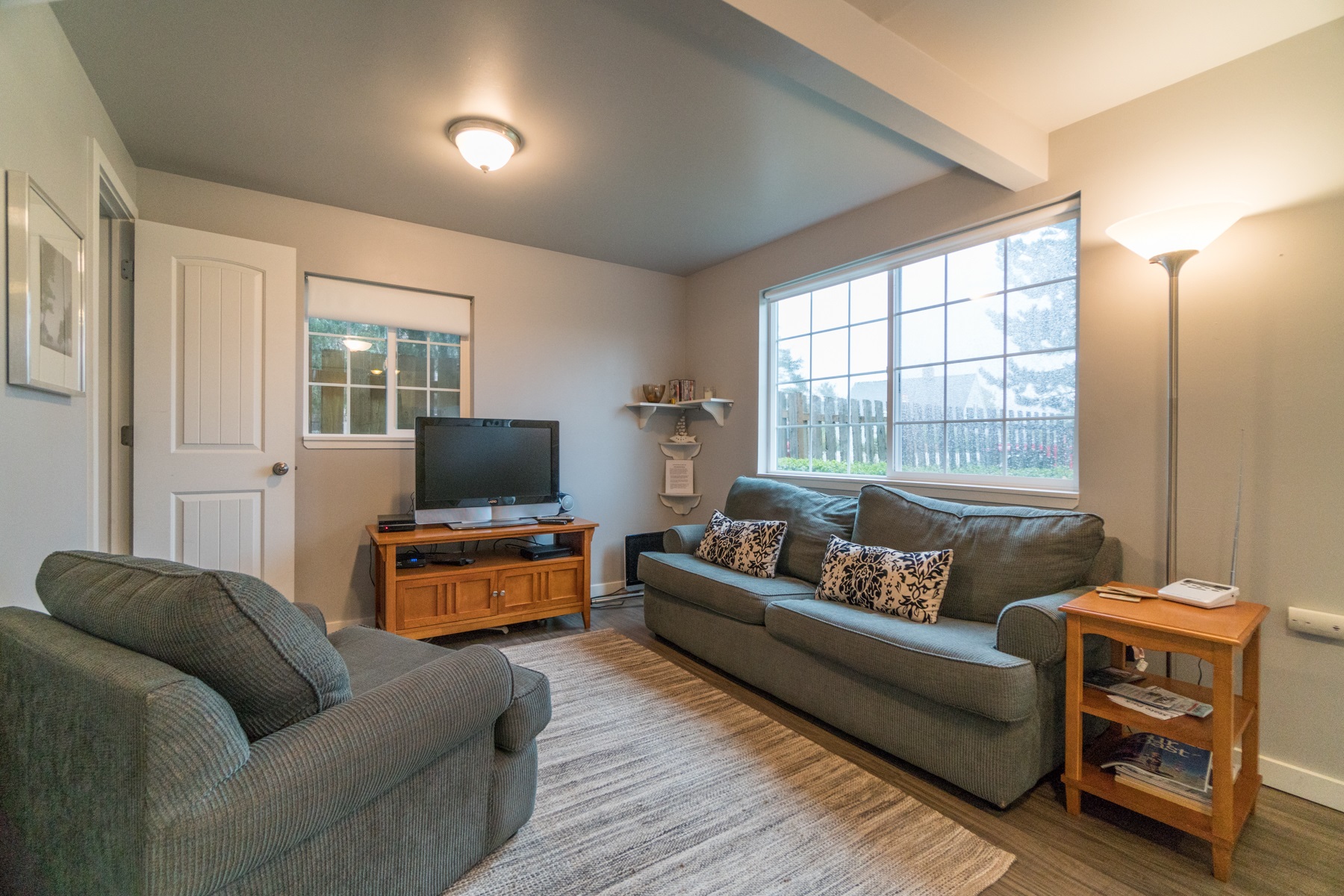 There's a spacious backyard with a fire pit where you and your friends can toast marshmallows and enjoy each other's company.  Upstairs in this one bed, one bath cottage,  there are two queen beds.  You'll love the shopping and many restaurants nearby, as well as the full kitchen that will allow you to prepare family style meals if you'd rather have a cozy night in.
At $65 a night during the offseason, this is more than affordable for a family vacation home.  If you'd like to book a stay at the Holladay cottage, click here.
---
4. Seahorse Cottage in Seaside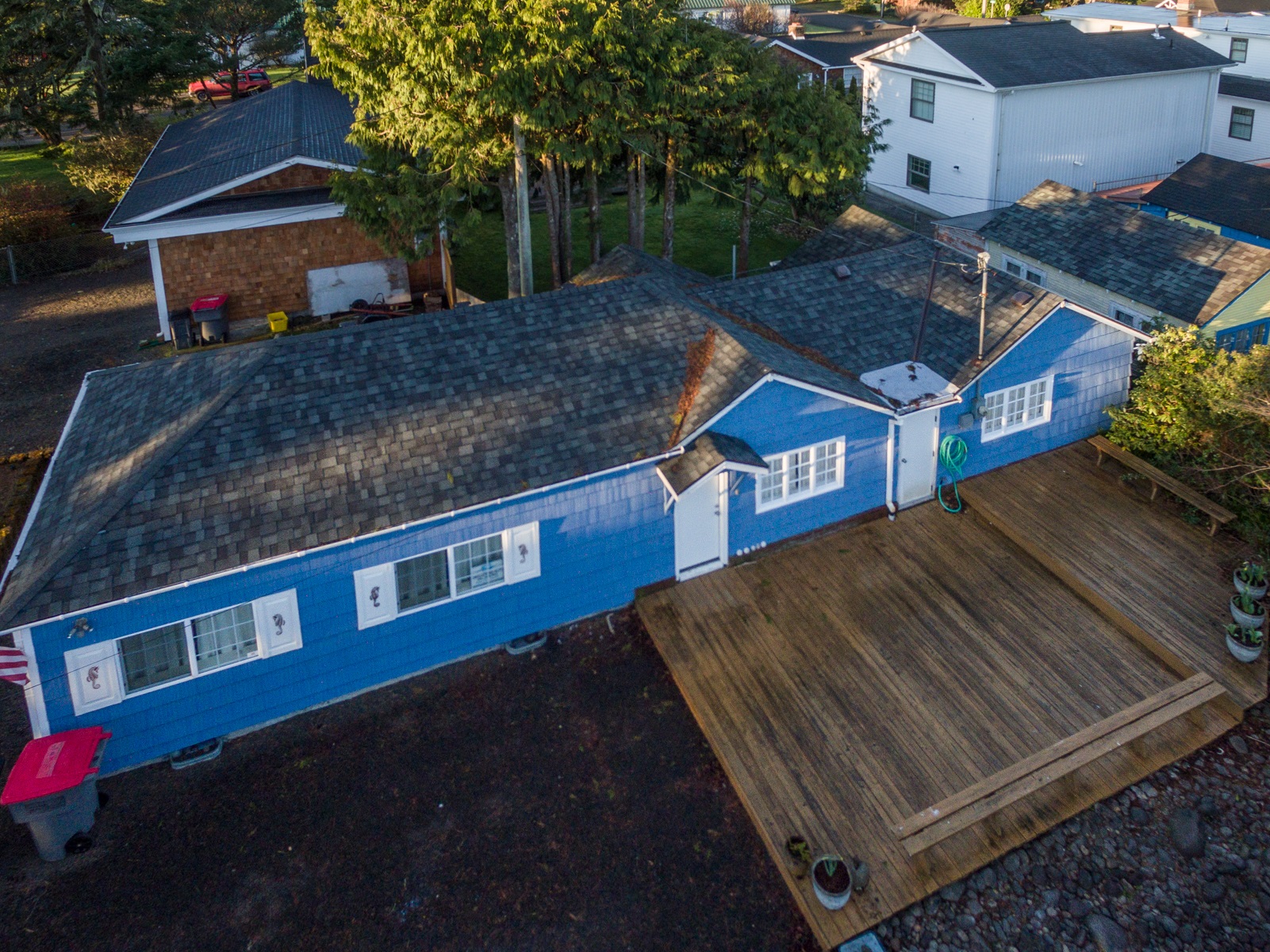 The Seahorse Cottage can be rented for as low as $50 a night during the off season, which is a steal considering there's room for up to six guests and that you can bring your pets.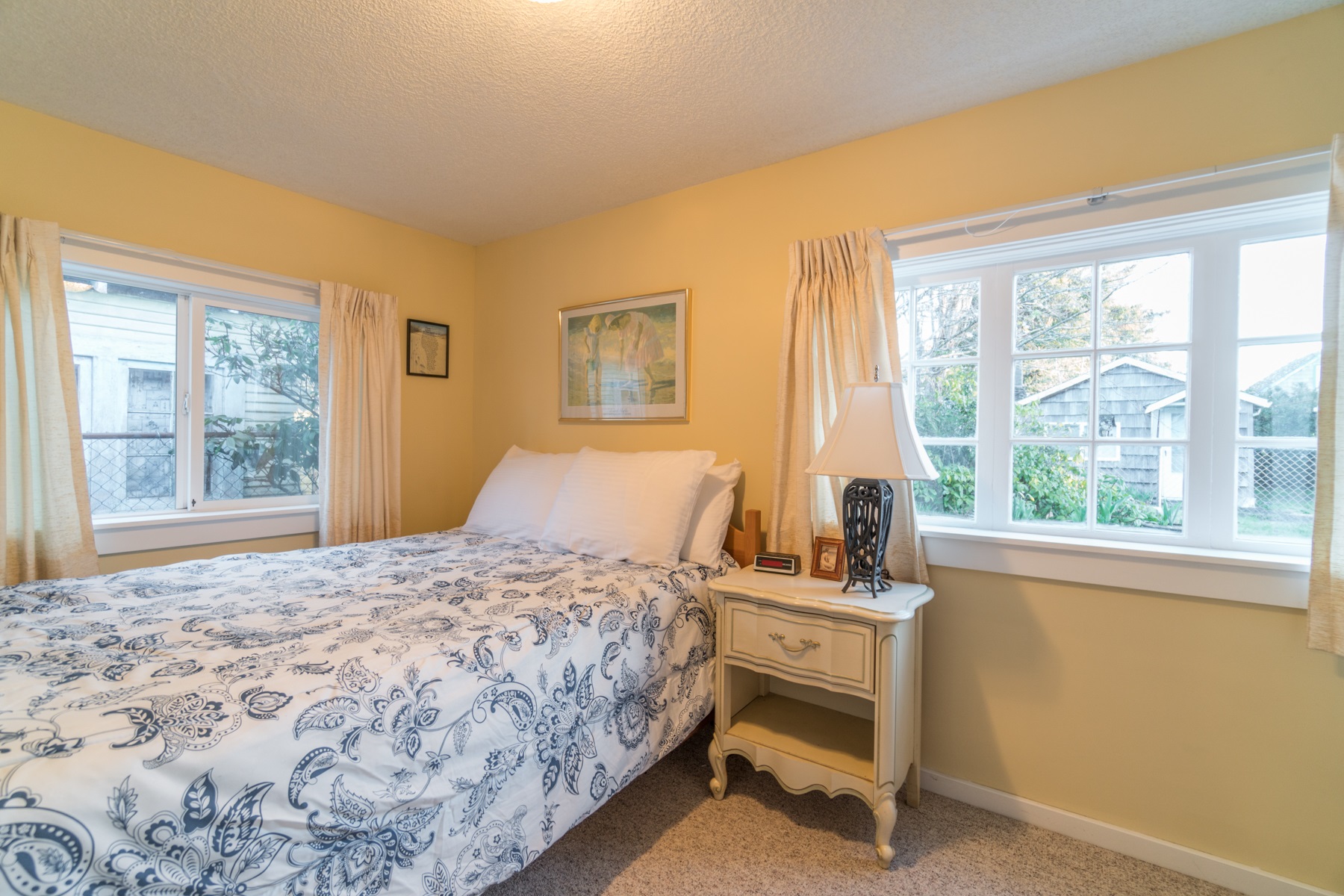 This is the perfect house to enjoy board games with your family, cuddle together on the couch while watching a movie on the large flatscreen TV, or cook a family style meal.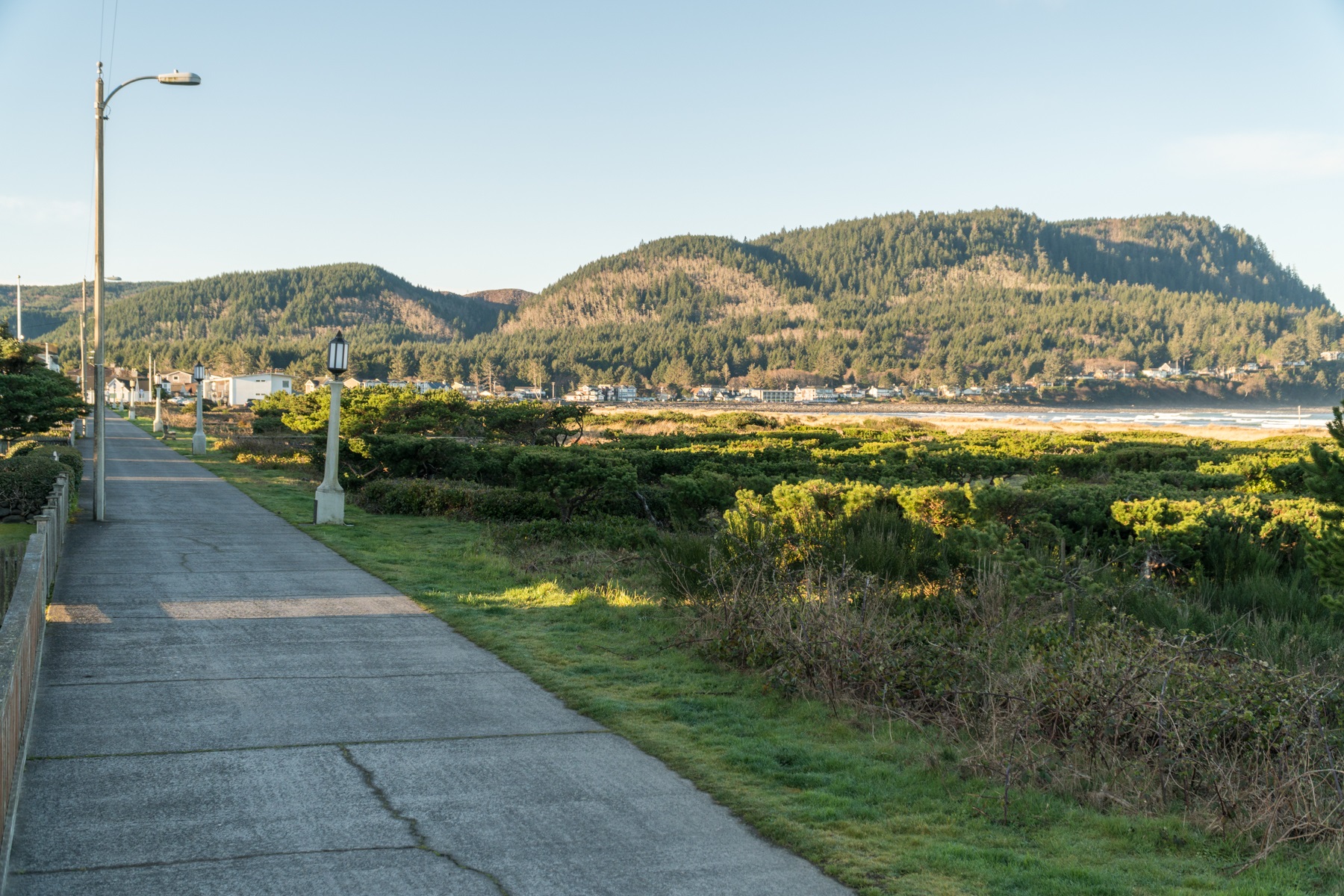 Cartwright Park is just a block away, and the boardwalk is just West of the cottage.  The promenade is 6 blocks away, where you'll find a variety of restaurants and shopping.  Astoria is just a short drive to the North, and Manzanita is a short drive to the South.  The best part is that the beautiful Seaside beach is only 3 blocks away!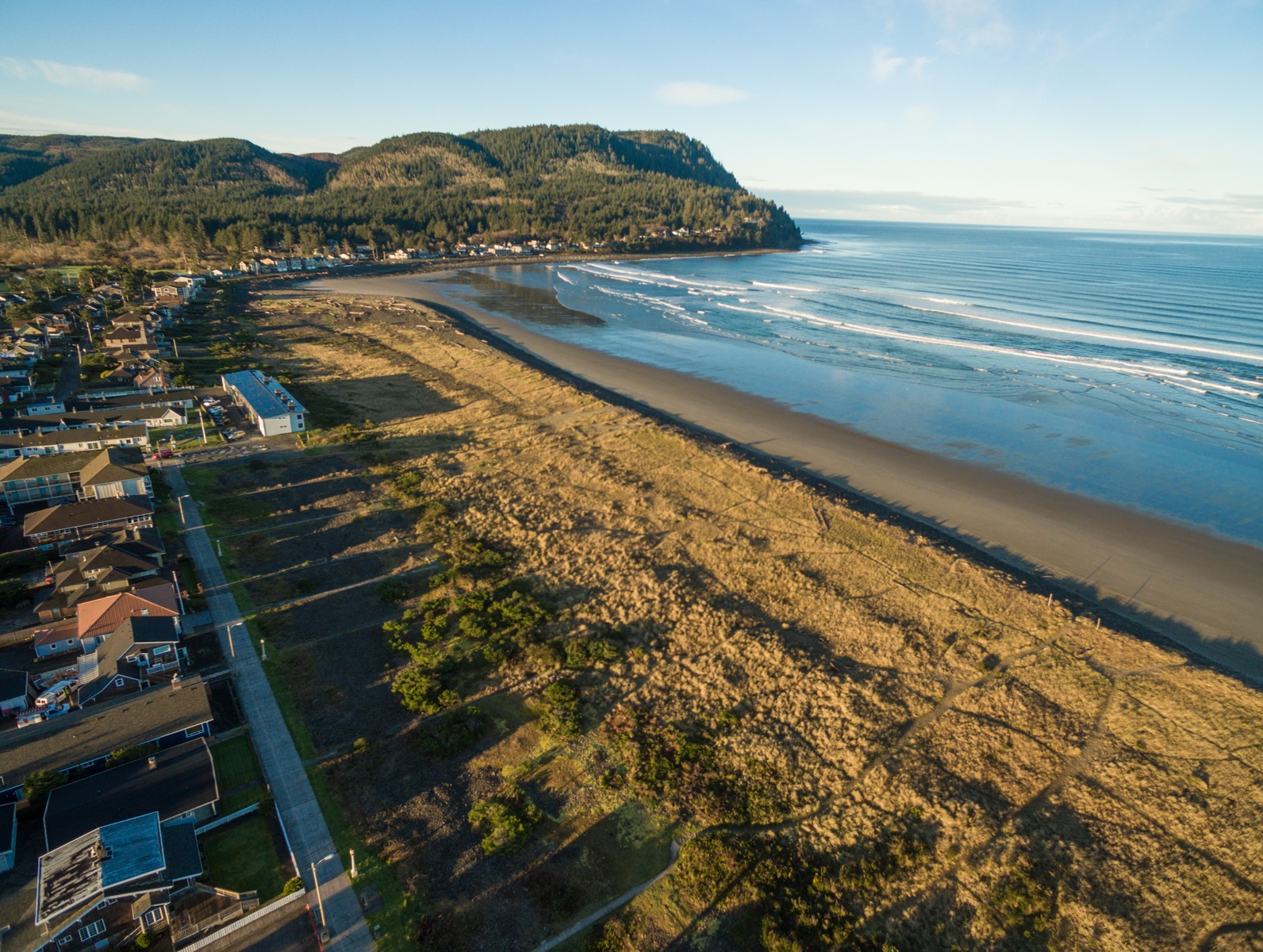 If you'd like to book the Seahorse Cottage, click here.
---
5. Surf And Sand Condo in Newport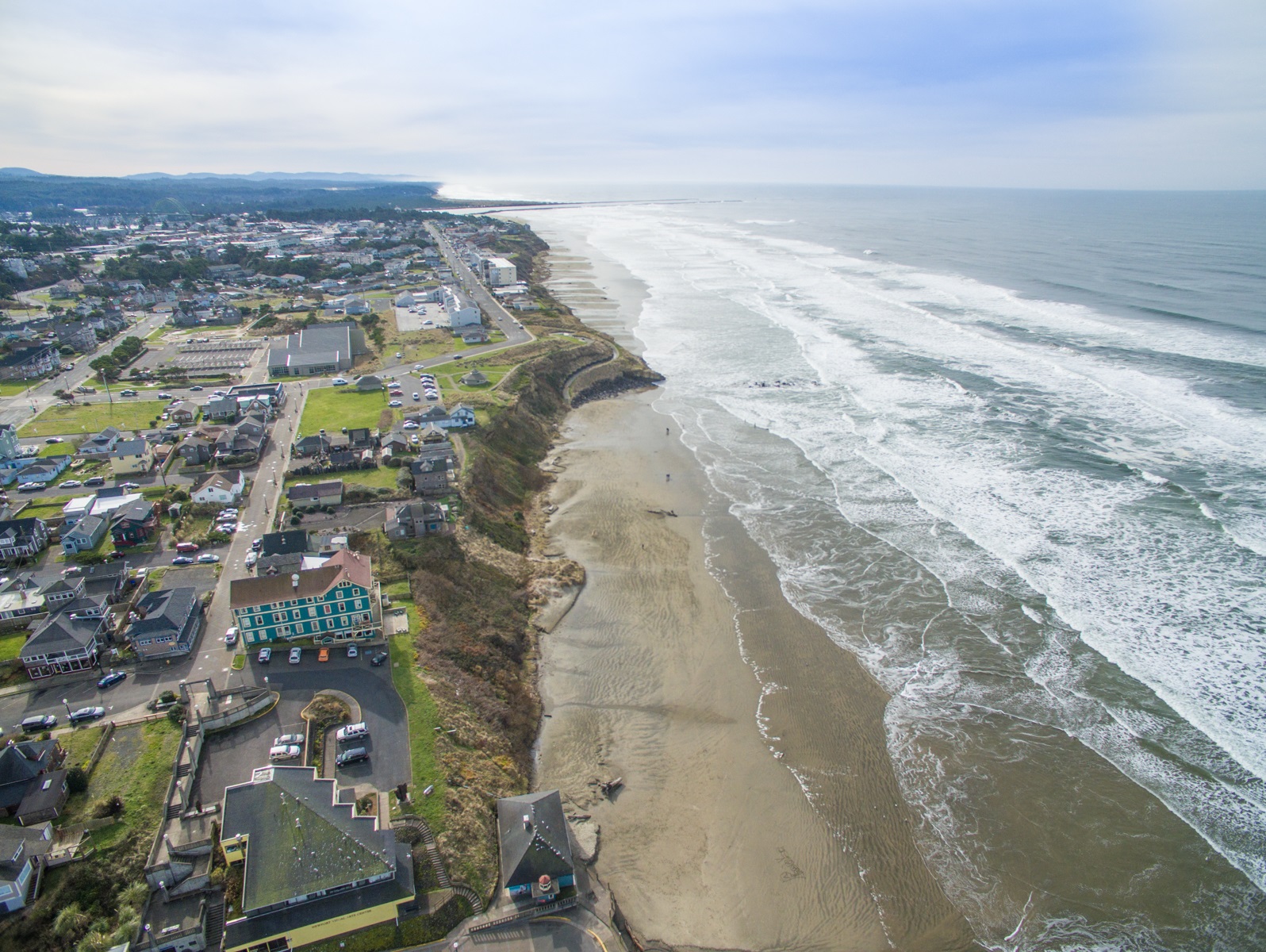 This condo on the beach has room for up to five guests, has direct access to Nye Beach, and has two TV's with cable for your enjoyment.  If you come during the off season to see the raging coastal storms and to watch the waves beating down on the coast, this is the perfect place to stay warm and cozy while you drink a mug of hot cocoa and play board games with friends and family.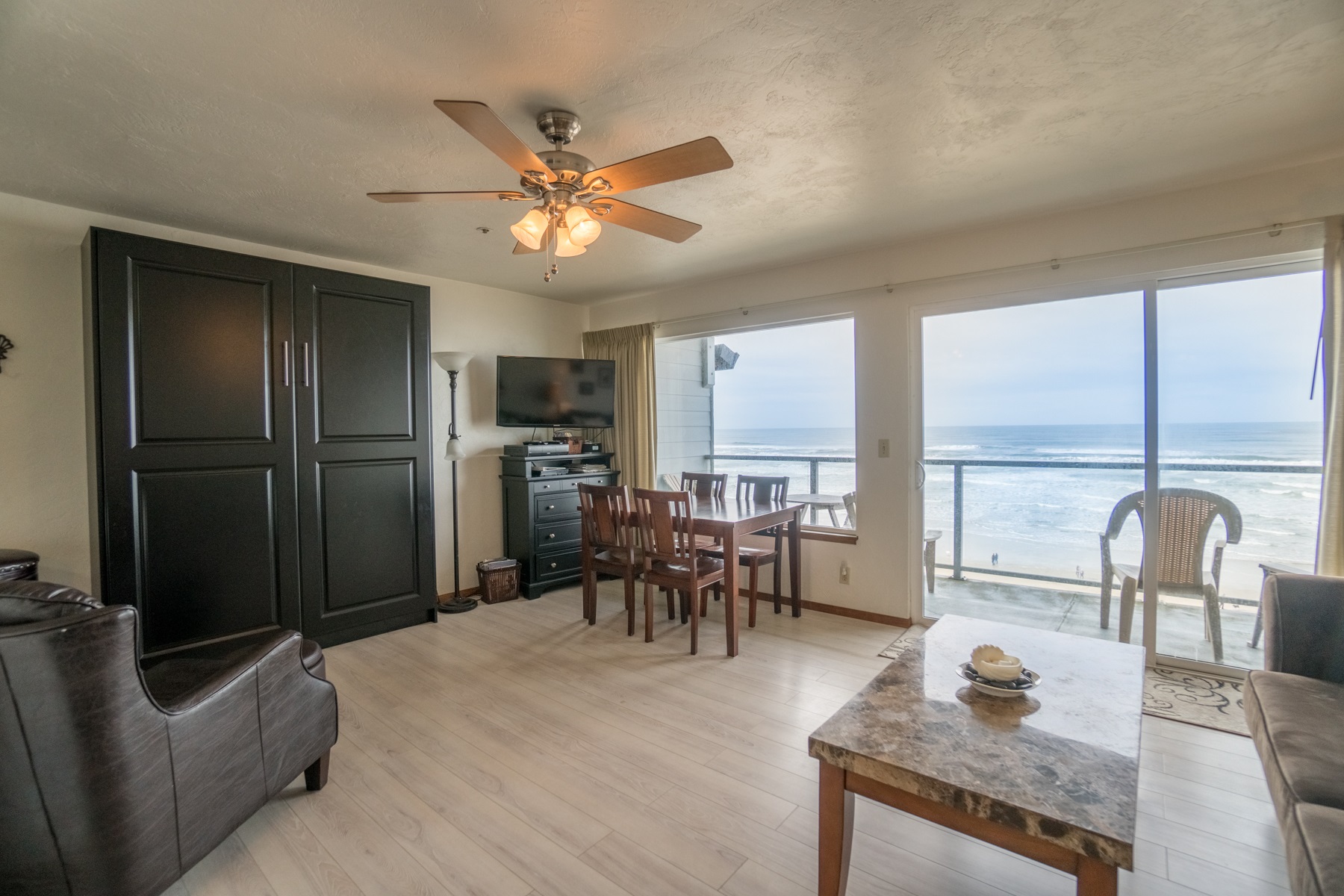 Newport has a wide variety of things to do, and this condo will make the perfect home base while you explore the Oregon Coast Aquarium, Newport Bay, the Hatfield Marine Science Center, go whale watching, or take a deep sea fishing trip.  Lincoln City and the Chinook Winds Casino are only 30 minutes away for even more fun.  Don't forget the miles and miles of sandy beaches nearby.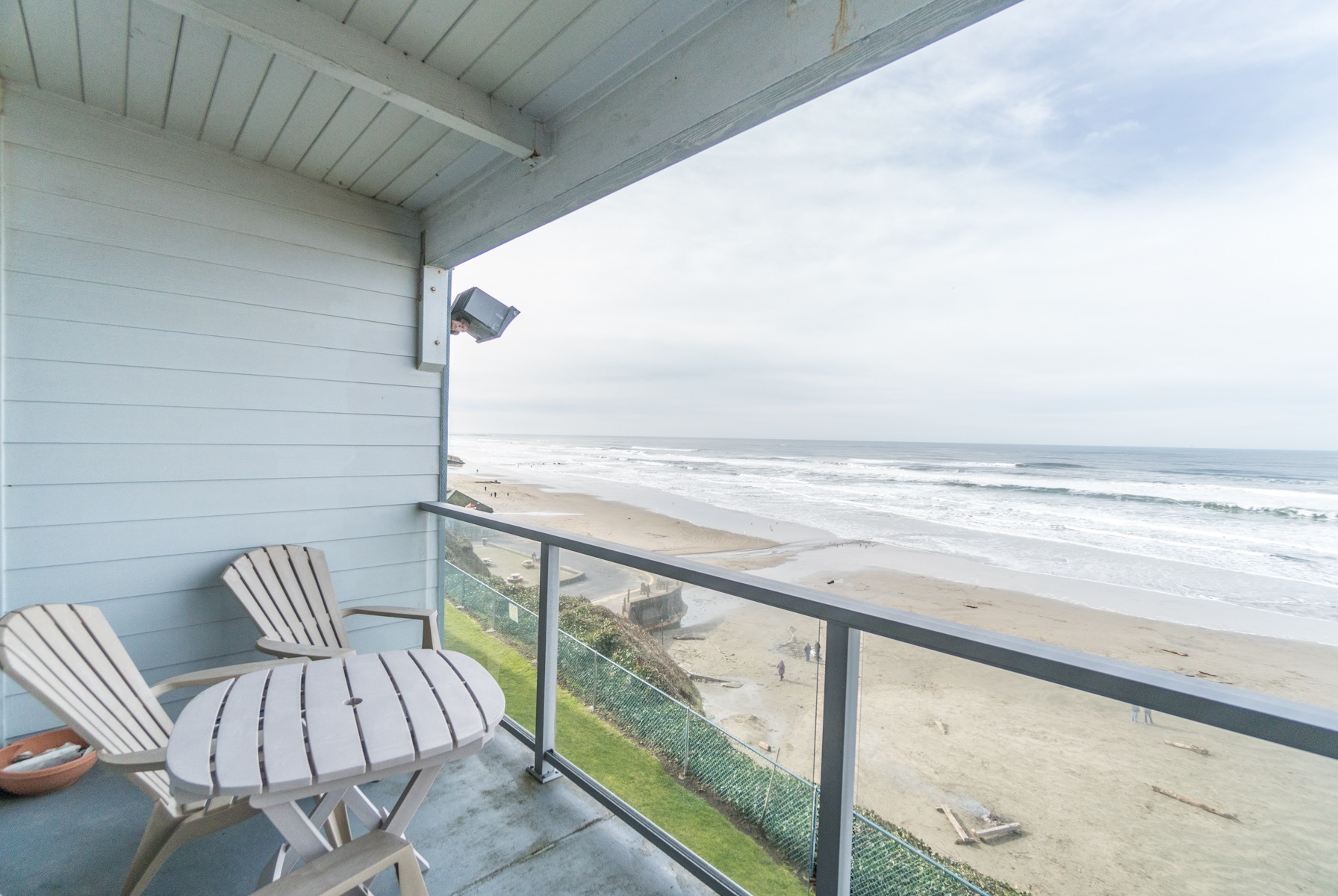 To book a stay at the Surf and Sand condo, click here.
---
6. High Street Retreat in Newport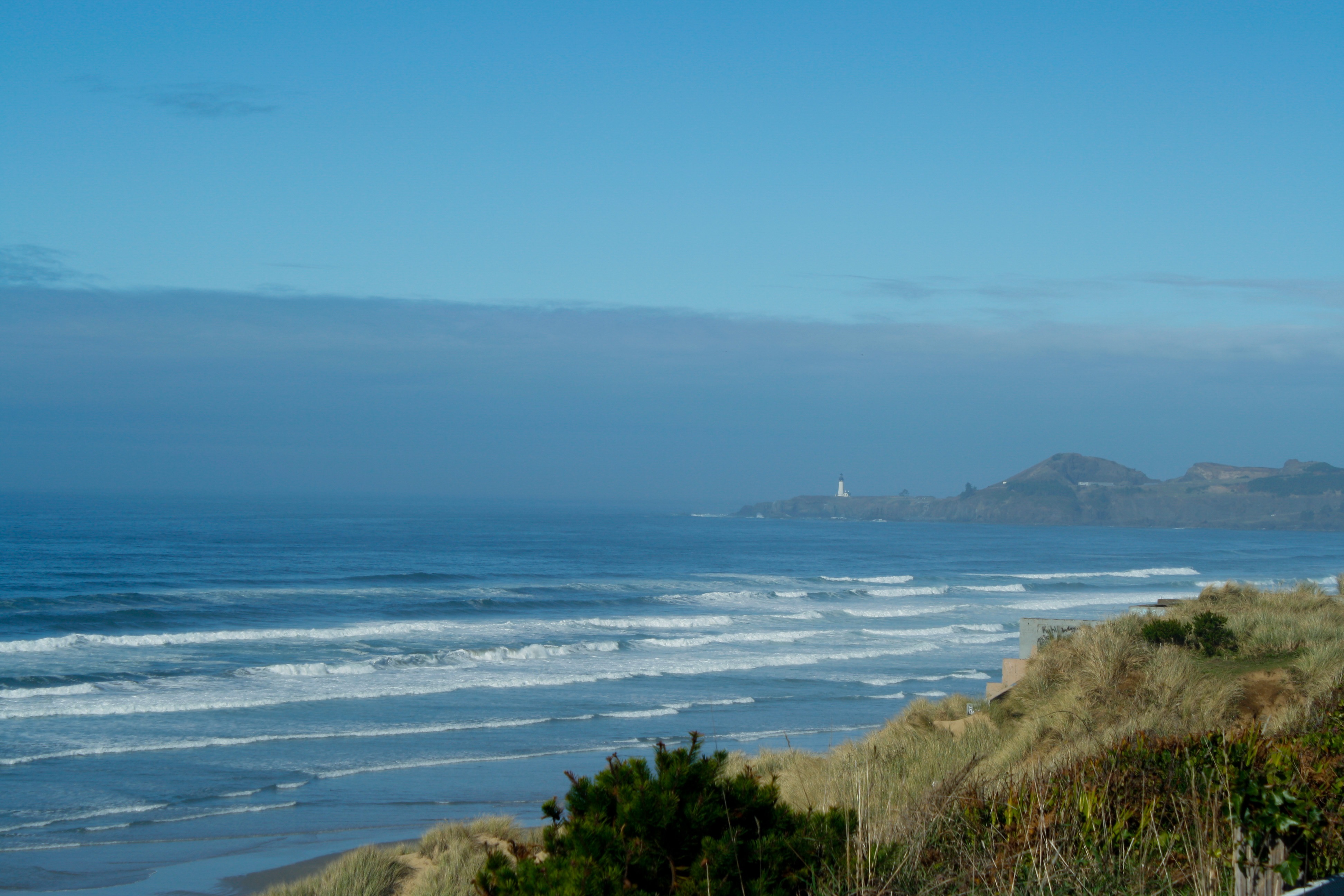 This beautiful two story vacation house offers two bedrooms, two bathrooms, a den, and room for up to six people.  Beach access is just down the street, and there's a variety of shopping and restaurants nearby.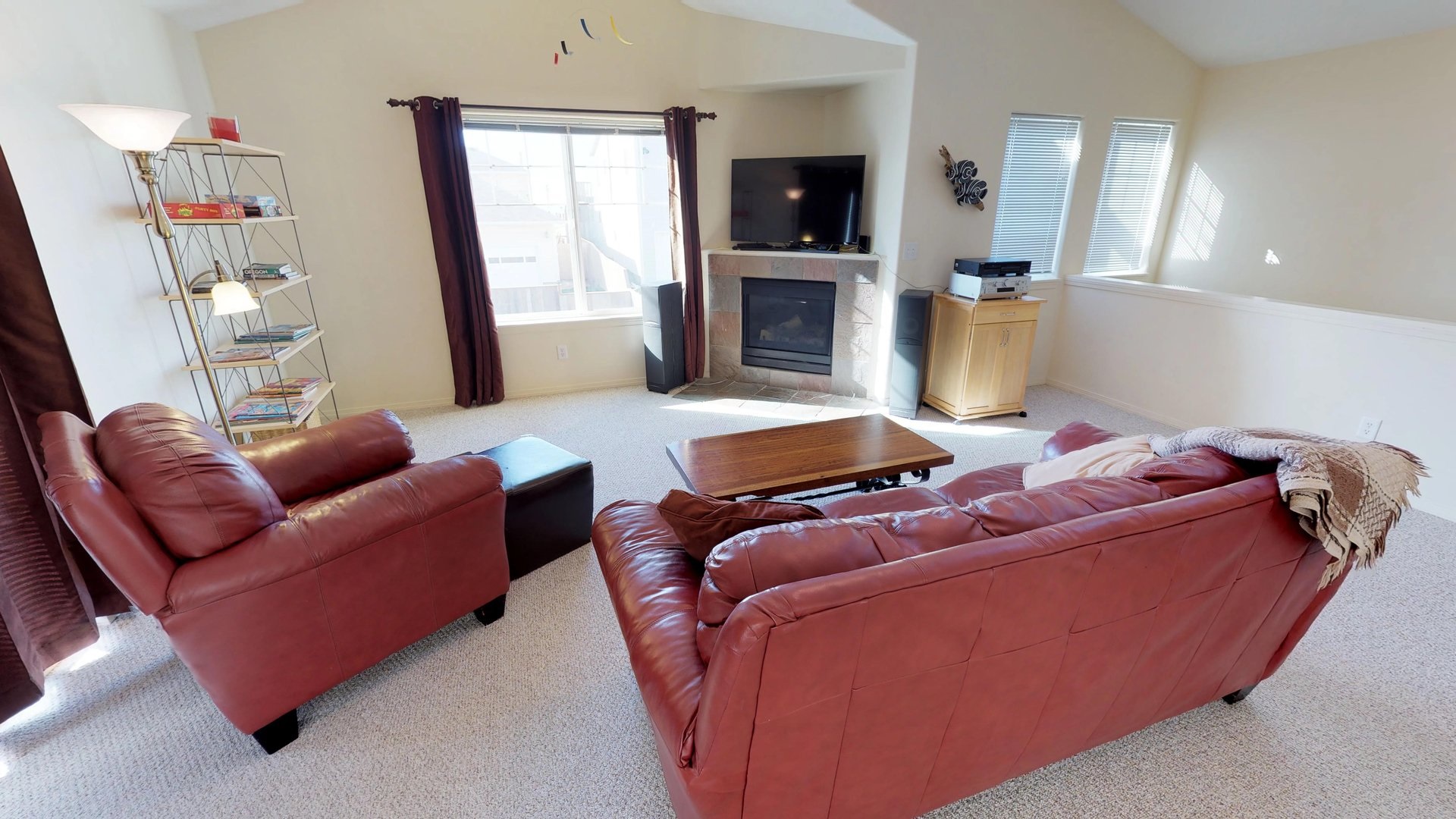 At only $79 a night during the off season, this is an absolute steal if you and your family want to stay in Newport and explore all this city has to offer.  While in Newport you may want to go whale watching, go crabbing for Dungeness crabs, visit the Yaquina Head Lighthouse, head to South Beach State Park, charter a boat to go deep sea fishing, or grab a hot bowl of delicious clam chowder.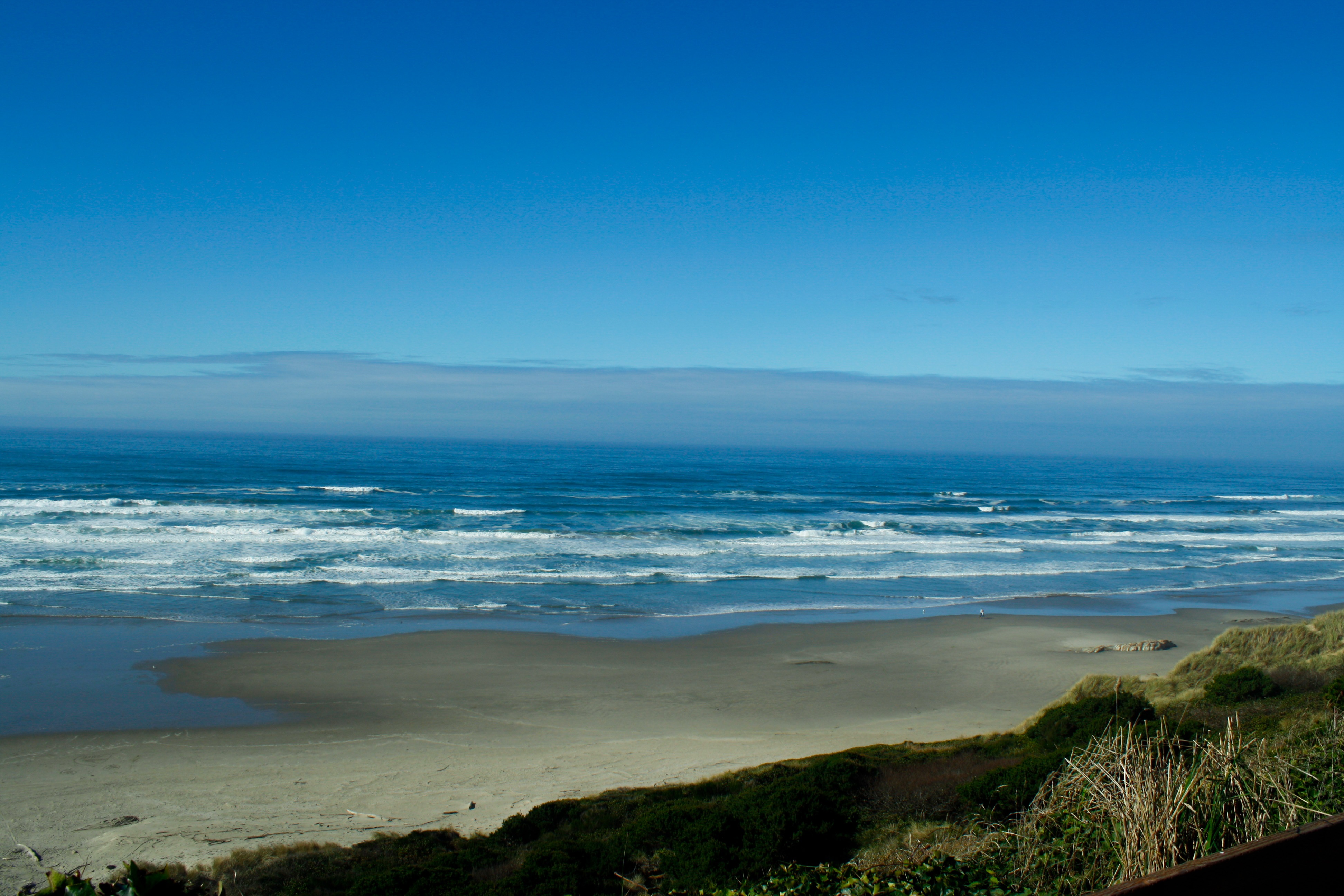 If you want to stay at the High Street Retreat, click here.
---
7. Pacific Crest Condo in Newport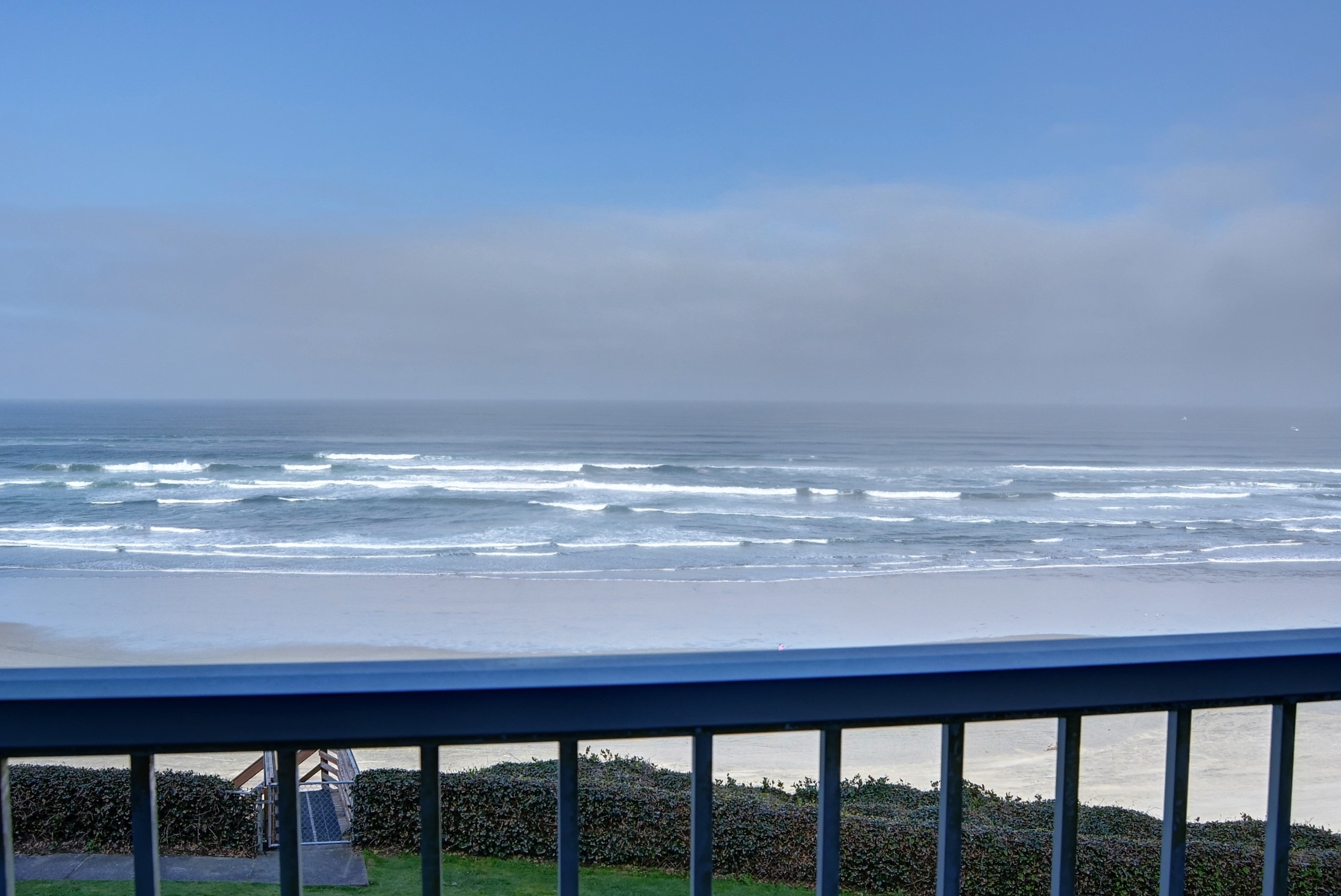 Sitting on Nye Beach, this studio style condo features ocean views, a view of the Yaquina Head Lighthouse, a full kitchen, a big screen TV, and nearby shopping for as low as $80 a night during the off season.  There's direct beach access, and it's a very short walk to shopping and fabulous restaurants that you'll love.  Don't forget about all the fun things to do in Newport, such as the Yaquina Head Outstanding Natural Area, the Agate Beach Golf Course, the Ripley's Believe It Or Not Museum, and the Undersea Gardens.
To stay at this condo, click here.
---
8. Little Bit O'Heaven in Newport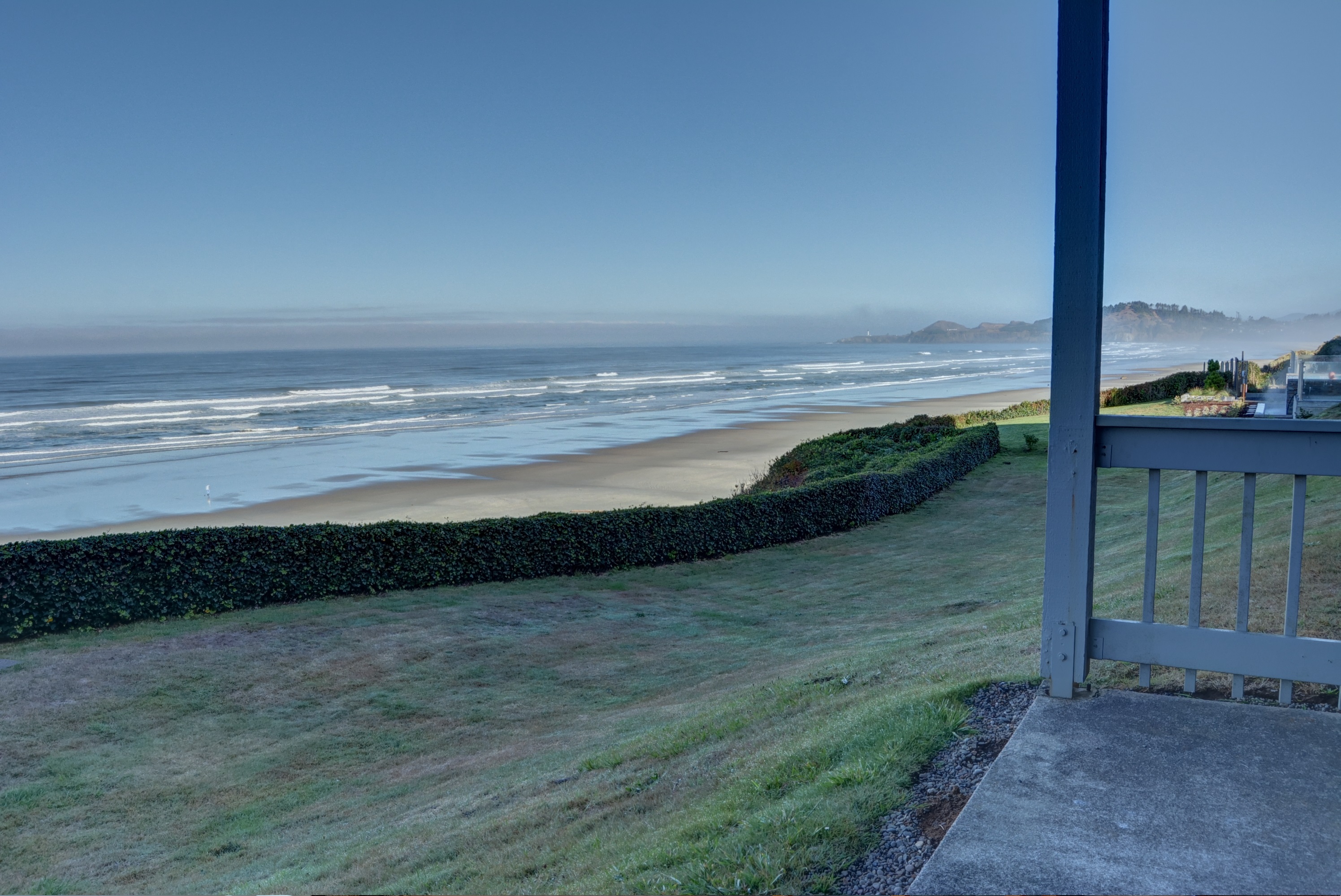 The Little Bit O'Heaven Condo displays the beautiful Pacific Ocean front and center, and sits in the historical Nye Beach area of Newport.  You'll love exploring the nearby cafe's, micro breweries, art galleries and gift shops during your stay.  This is the place you and three friends will want to stay if you have your heart set on exploring the culinary delights of Newport and reconnecting with nature along Oregon's spectacular coast.  Check out Devil's Punchbowl State Natural Area only 13 minutes North, take a marine discovery tour, go kayaking along the bayfront or in one of the many nearby lakes and rivers, or head 37 minutes South to see the splendor of Thor's Well and the wildlife at the Cape Perpetua Marine Reserve.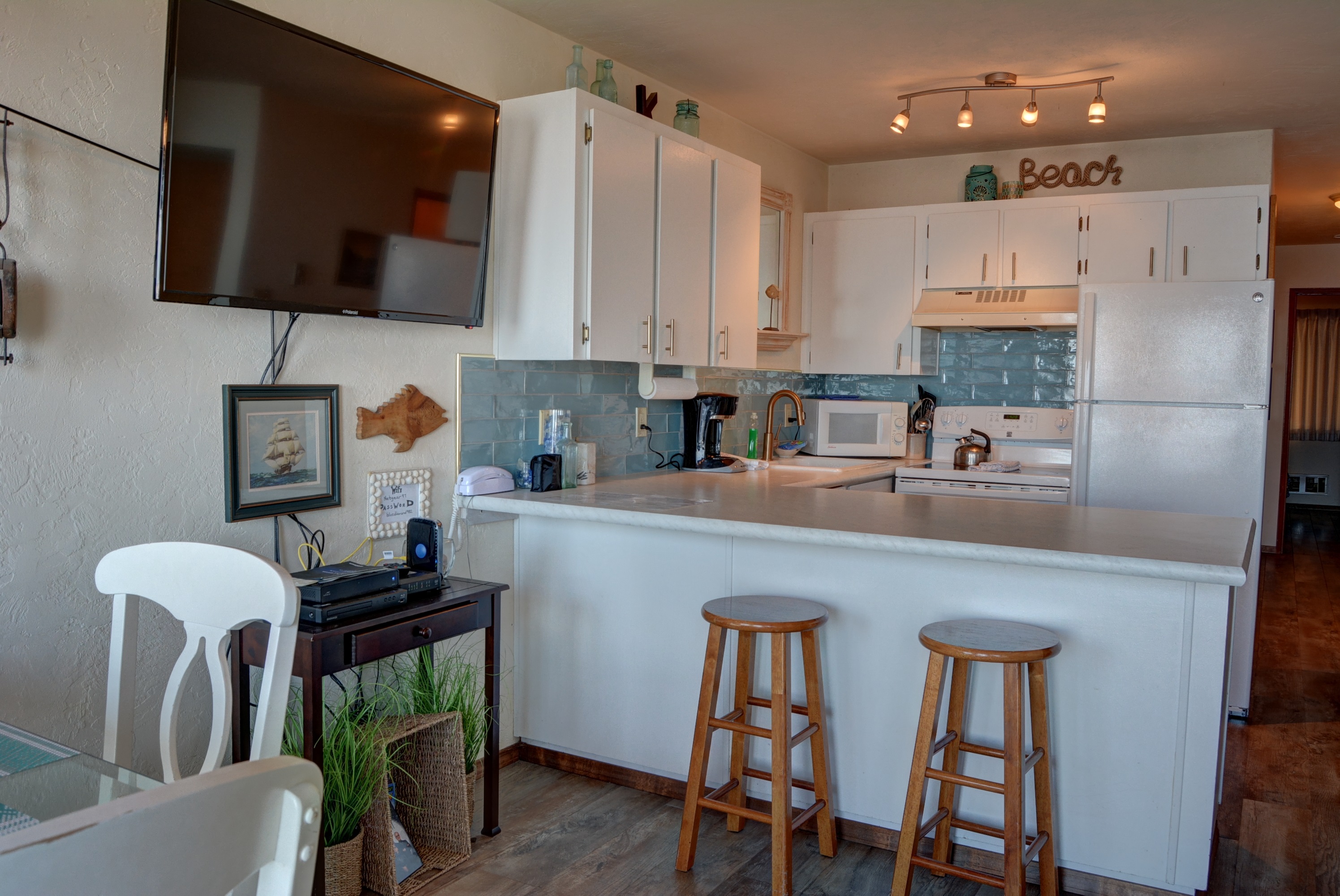 Little Bit O'Heaven is a great place to stay and at a price of as low as $79 a night during the offseason, this is a great home base for you to come home to after a full day of exploring all the area has to offer.  If you'd like to stay at Little Bit O'Heaven, click here.
Have you stayed at any of these amazing beach rentals?  What did you think?  Which one do you want to stay at?  Tag a friend or all the family you want to take on an awesome Oregon Coast vacation!