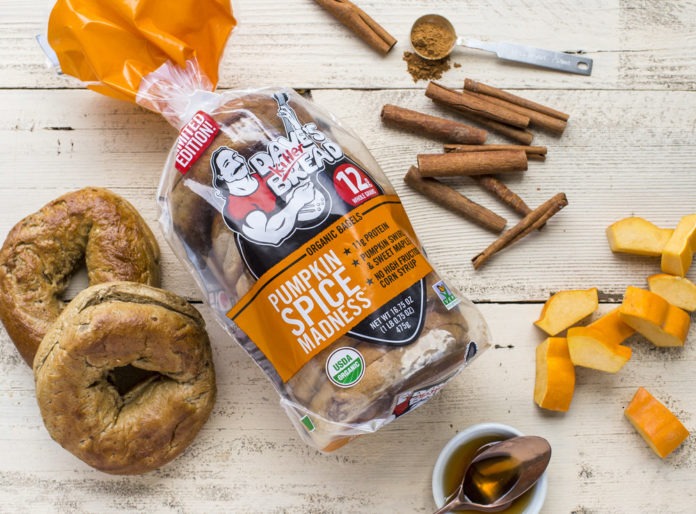 As summer comes to a close, and the beautiful fall colors of autumn start blanket Oregon, once again like clockwork the pumpkin spice madness sweeps across every corner of the nation. While I may not fully understand what's so great about pumpkin flavored anything, there's plenty of pumpkin fans to keep the orange squash craze alive and well at Starbucks and every market you walk into.
And Dave's Killer Bread, an Oregon based company famous for, well, their tasty bread, of course, has jumped on the pumpkin bandwagon just in time for fall. Recently announced on Facebook, their limited-edition Pumpkin Spice Madness bagels have already got a ton of love on the interwebs. According to their page, the new bagels are packed with real organic pumpkin and the perfect blend of cinnamon, nutmeg and cloves — plus a touch of sweetness from organic maple.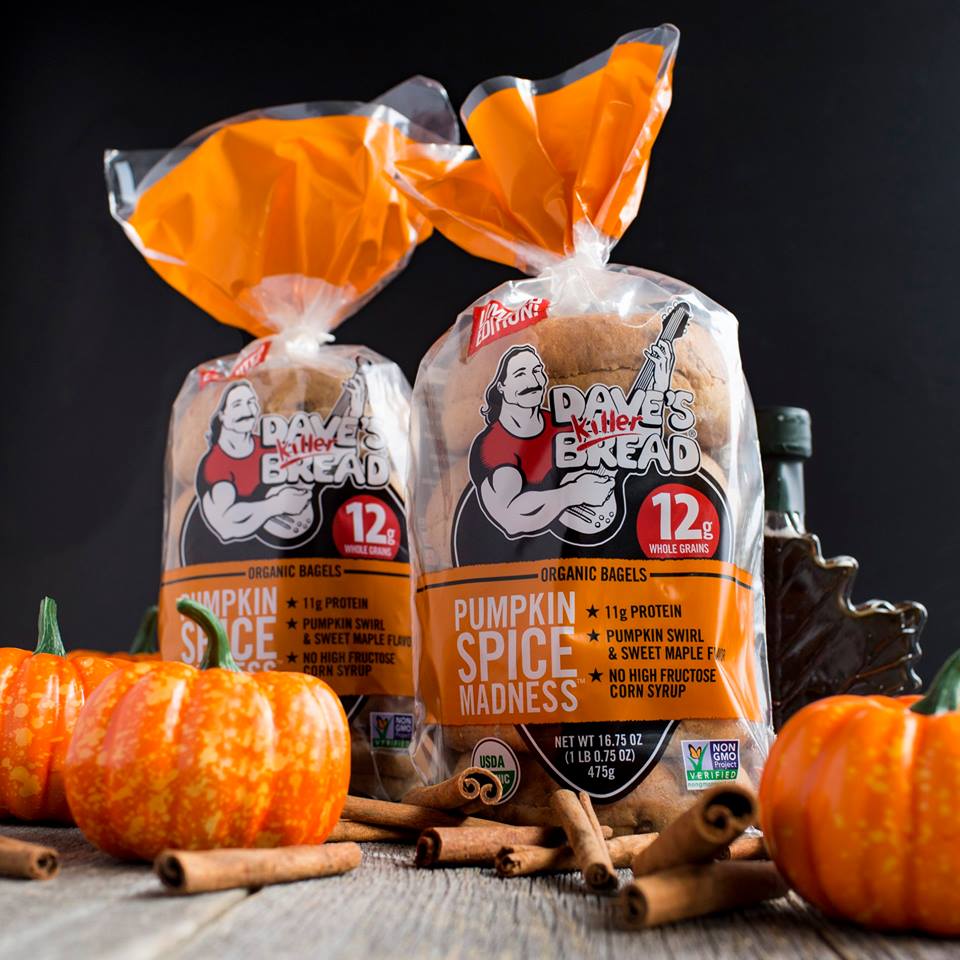 According to their official website, the bagels are now available at Albertsons, Sprouts Farmers Market, Stater Bros Markets, WinCo, Safeway, Save Mart, Lucky's Market, Smart&Final, Raley's, Basha's, and New Season Market. And Dave is no stranger to trying unique and fun things, or pumpkins for that matter. Don't miss their Pumpkin Pie Spice Stuffed French Toast that's sure to make you drool.
From the site:
GET PUMPED ON PUMPKIN!
Our limited edition organic Pumpkin Spice Madness(TM) bagels have 11g of protein and 12g whole grains per serving. They're packed with pumpkin swirl and sweet maple flavor. With no high fructose corn syrup, it's time to get pumped on pumpkin!
Are you ready for this? Or do you even care? Let us know in the comments, we'd love to hear your thoughts. Hit the link here to read more at Dave's.