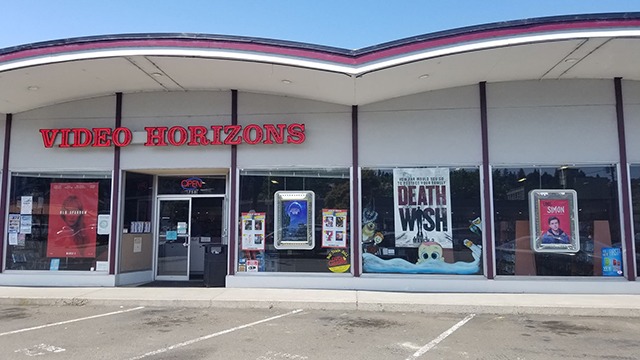 Last updated on December 31st, 2021 at 11:39 am
In 2004, Blockbuster had more than 9,000 stores nationwide. Today only one remains. Contrary to what most people probably believe right now, the Blockbuster in Bend, Oregon, is not the only video rental store left on the face of Earth. I actually recently discovered another store right here on the Oregon coast. It's known as Video Horizons, and you'll find it in a famous town that's home to The Goonies… Astoria, Oregon.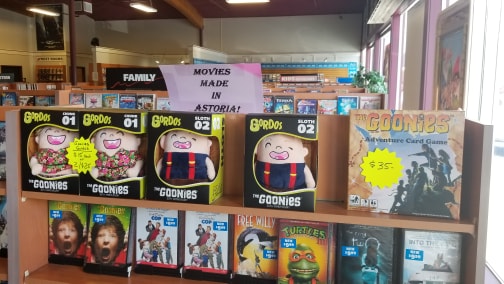 A Video Rental Store in Oregon
Could it be the only other one in Oregon aside from Blockbuster? I can only assume… A quick Google search didn't find much else. Ok wait, I take that back. I refined my Google search and came across another one known as Just In Video, on E Powell Blvd in Gresham.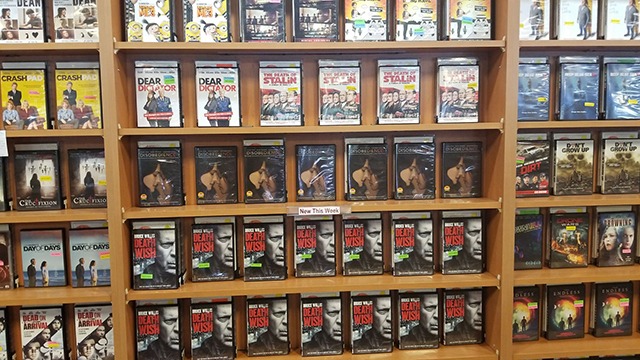 So video rental isn't quite dead, yet. And for eighties babies like myself, and probably a lot of you reading this, I pine for the good old days of walking into the local video rental store. That rush you got on a Friday night… Grabbing a box of Butterfingers alongside your favorite flick, and paying your ridiculous late fees before you leave. And who could forget those seedy adult sections usually hidden in the back with closed doors?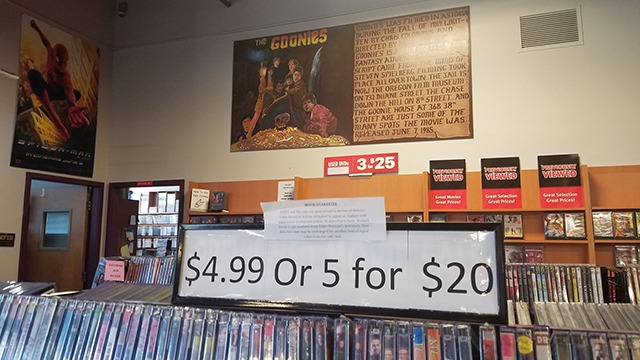 While Video Horizons may not have the seedy adult section, they do have everything else you remember. The isles are full of every movie from old Die Hard flicks to sappy romance and every other category you can imagine. You know, the days before you could find anything and not only what Redbox or Netflix is currently offering.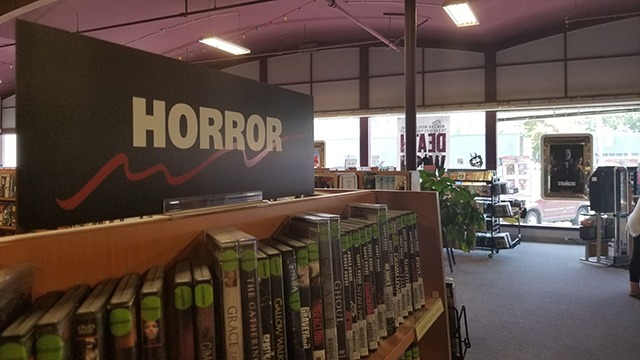 I felt like a kid in a toy store. Strolling down memory lane, it was literally like going back in time.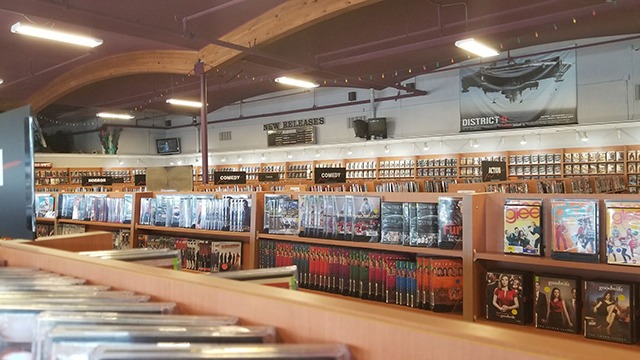 While we didn't rent anything, we did grab The Devil's Advocate with Keanu Reeves out of the used bin for $5. We joked about not even remembering the last time we purchased a DVD. I admit, getting home and even playing a DVD felt strange, as I've become used to my Amazon Prime, Youtube, and every other streaming service these days.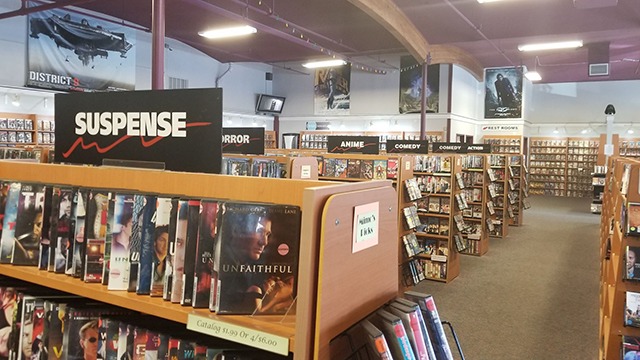 According to an article last year from the Daily Astorian, Video Horizon opened their doors in 1984. Neal Cummings opened the store, at a time when Hollywood cinema was quite amazing really. Theaters across the nation were packed throughout the year when several iconic feature films made their debut including "Ghostbusters," "Terminator," "Gremlins," "Karate Kid," and "Nightmare on Elm Street." The following year the VCR had put Sony's Betamax in its grave, and videotapes were the new buzz.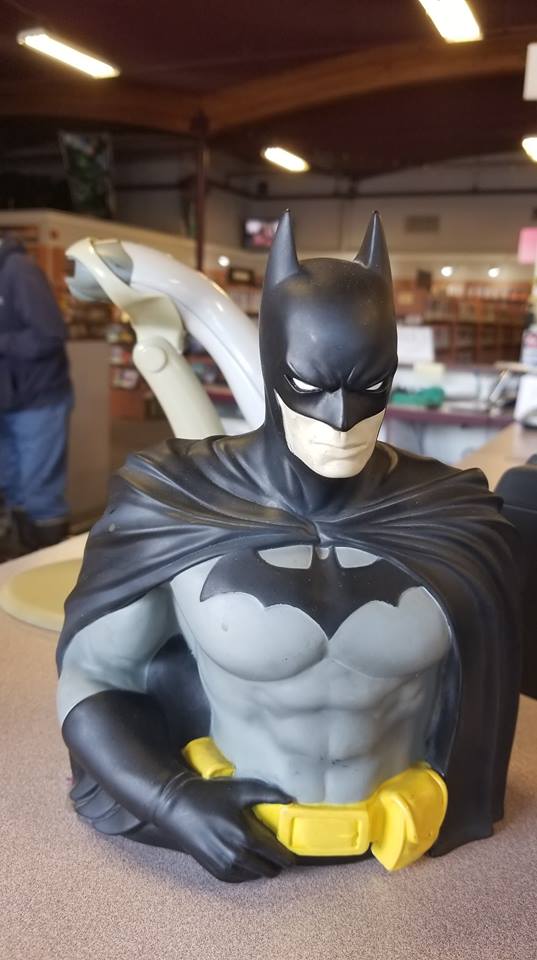 While the business may not be even close to as booming as it was back in the day, they are obviously doing well enough to stay open. And for all you true Goonies out there, Video Horizon never says die. They have done a great job keeping the shelves stocked with plenty of Goonies merchandise, appropriately so.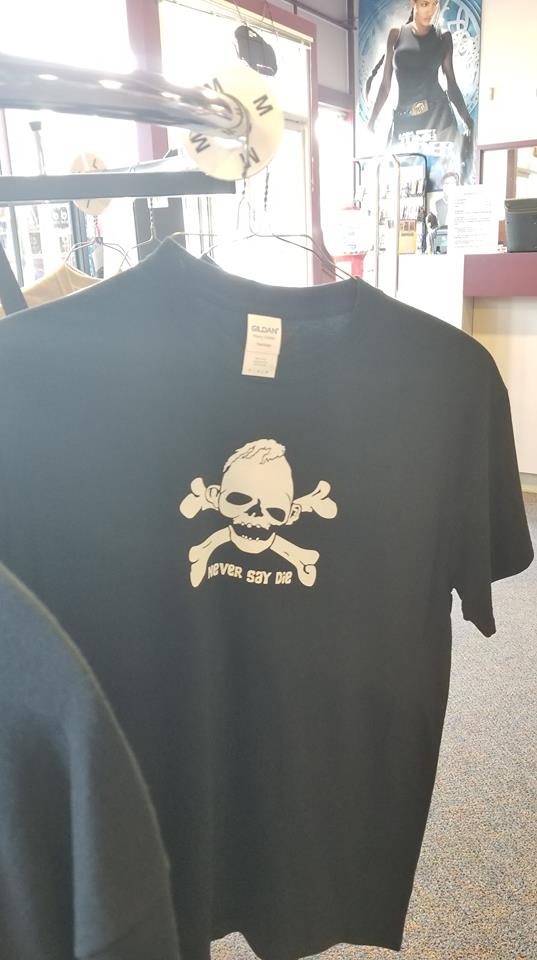 And if you're headed to Astoria anytime soon, don't forget to check out the Bowpicker! The fish and chips here were absolutely amazing. Hit the link here to read more about the Bowpicker. Also worth mentioning is the Sunday Market which runs until October in Astoria.
But wait, there's more. The Goonies Road Trip is a must in Astoria, as well as grabbing a cold beer at the Buoy, which I personally loved. Hit the links here to read more:
But where is Video Horizons?
Video Horizons
750 Astor St, Astoria, OR 97103
(503) 352-7310
Hours: Open every day at 10am until 9pm, with the exception of opening at noon on Sundays.