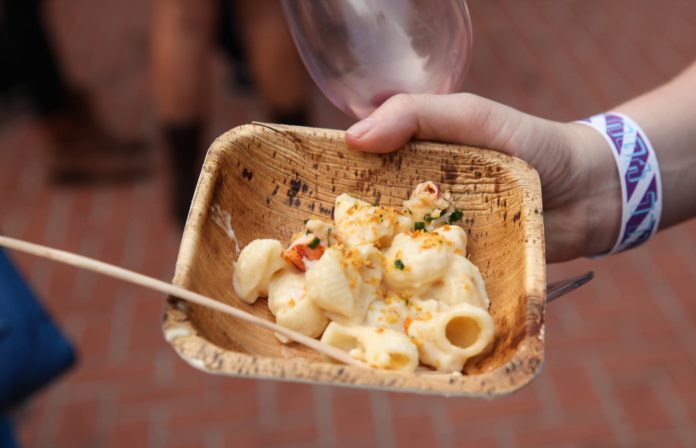 I'm betting this event is going to be huge, I mean who doesn't freaking love mac and cheese? You'd have to be a terrible person to not love some good old cheesy mac. And according to the event page on Facebook, guests will get to enjoy an unlimited amount of mac & cheese.
The event, hosted by Portland Food Magazine and sistered publication Austin Food Magazine, is coming this fall to Portland.
More details from the event created on Facebook:
America's incredibly versatile and unapologetically cheesy side dish is being celebrated as the main event in one of the most exciting food festivals arriving in the Northwest Coast this fall: the First Annual Portland Mac & Cheese Festival.
The soon to be launched Portland Food Magazine has partnered with her sister publication Austin Food Magazine to host the launch of the inaugural Portland Mac & Cheese Festival as part of the new National Mac & Cheese Festival Tour, which will feature local chefs from our favorite culinary destinations in the country, including Austin, TX; Portland, OR; Seattle, WA; Dallas, TX; San Francisco, CA;
Ticket entry provides unlimited Mac & Cheese tastings with adult beverages and ONE vote for your favorite mac & cheese dish!
The Portland Mac & Cheese Festival will happen on Sunday, October 21st from 11 AM until 5 PM. The event is said to take place at Castaway Portland. The address listed is 1900 NW 18th Ave, Portland, Oregon 97209.
Read more at their office website: www.macncheesetour.com.