The Klamathon Fire jumped Interstate 5 just south of the Oregon border on Thursday afternoon, shutting the southbound lanes for almost the entire day as firefighters do their best to contain the blaze.
According to the news, the wildfire that leaped over the Klamath River before raging into the woodlands near the Oregon-California border has claimed one life already, Friday morning. Sadly the person was caught in the flames, and investigators were doing their best to identify the person who was found in the debris of a burned home, according to sheriff's officials.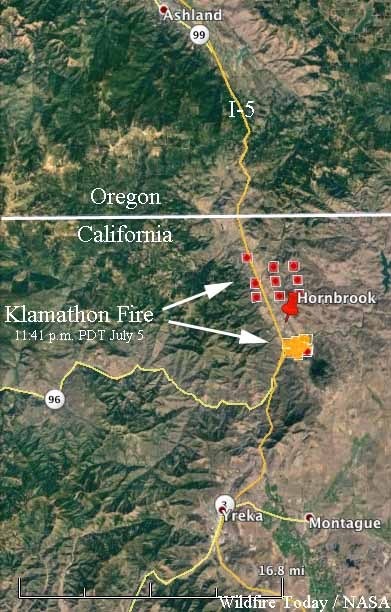 As of July 6, there are sixty large wildfires reported to be burning across the nation, mostly in the West. Just southeast of Salt Lake City, a wildfire has already scorched more than 60 square miles, with a fire southwest of Denver growing to around 160 square miles.
#Klamathon fire burning both sides of I-5 south of Hilt interchange. No ETA on when I-5 will reopen. I-5 closed SB at #Ashland. NB at #Yreka. pic.twitter.com/xSb1gG6vNc

— Oregon DOT (@OregonDOT) July 6, 2018
The Klamathon Fire reportedly started near the small town of Hornbrook in Siskiyou County, and has destroyed at least 12 structures. According to the California Department of Forestry and Fire Protection, by Friday afternoon, the fire has destroyed more than 8,000 acres and was only around 5% contained.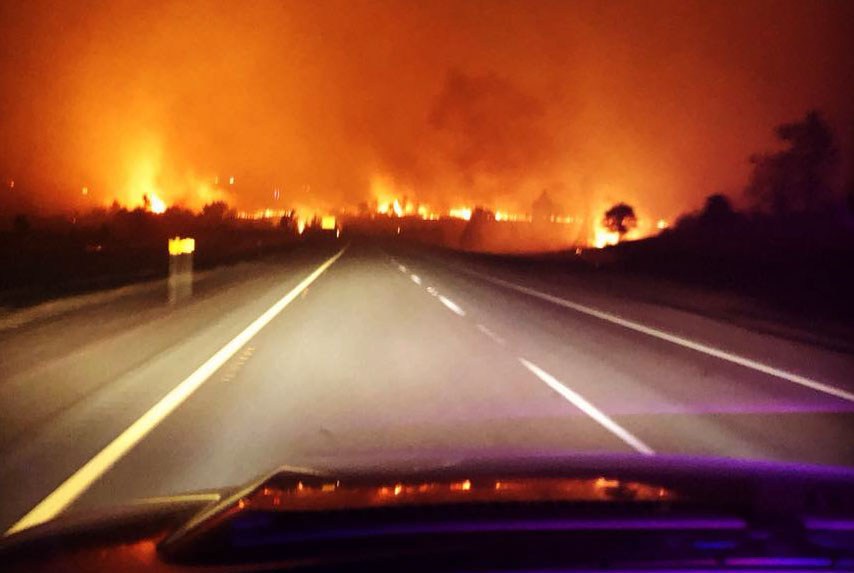 #CountyFire [update] east of Lake Berryessa (Yolo and Napa Counties) is now 88,375 acres and 37% contained. Evacuations in effect. https://t.co/z2FpwZ89SK pic.twitter.com/cNIsZmOHsk

— CAL FIRE (@CAL_FIRE) July 6, 2018
In light of the raging wildfires, California governor Jerry Brown has declared a state of emergency for Siskiyou County. As many as 400 people have been evacuated, with many homes destroyed by the fire.
There have also been reports of the wildfire in San Diego County, dubbed as the West Fire, burning at least five homes and perhaps as many as a dozen.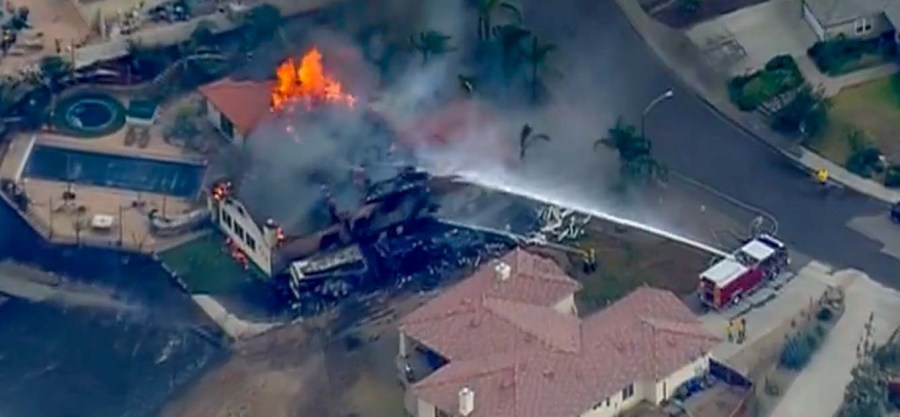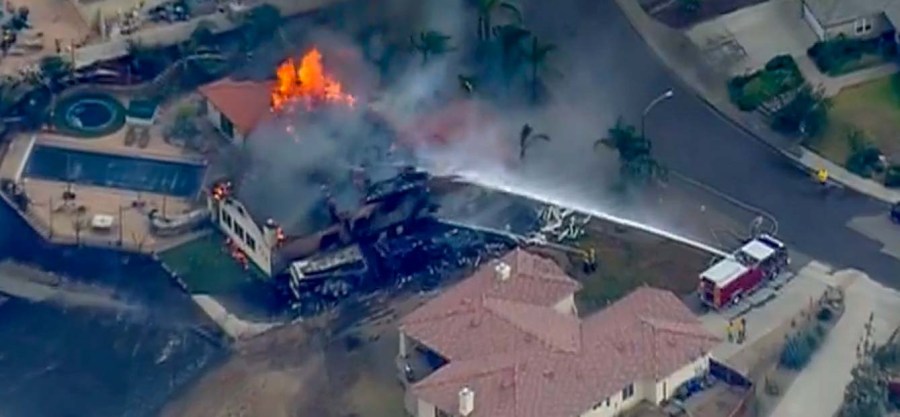 Fire and highway conditions can change at any time. Know before you go with http://TripCheck.com on the Oregon side, http://Quickmap.dot.ca.gov  for the California side. Be safe, be informed. #KlamathonFire
Source: thenewstribune, SFgate, Yahoo, WildfireToday