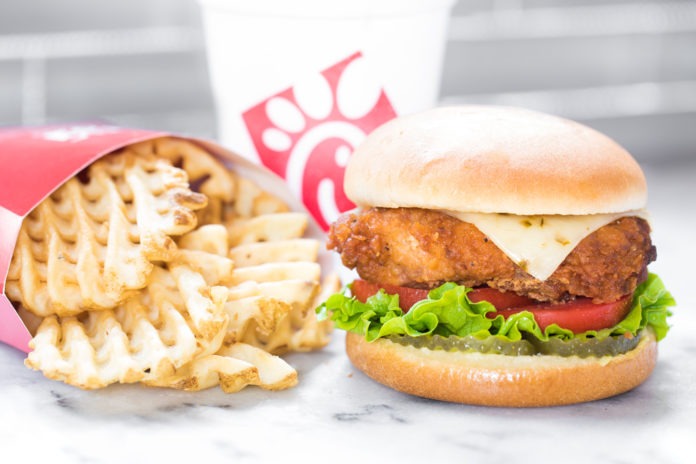 Who loves Chic-fil-A chicken sandwiches? Somehow I have yet to even try this place yet, even though they've been in Oregon now for quite some time. Word is, they plan to expand anywhere from 10 to 12 locations in the Portland area. We have learned recently through a post from the City of Tigard's Facebook page they plan to open a fourth location in the Portland area.
Plans for the Chick-fil-A have been approved. At this time they do not yet have a building permit, although if approval goes through the new restaurant will open up at 10935 S.W. 68th Pkwy.
If you can't wait for the new joint to open, you can grab a Chick-Fil-A currently in Clackamas and Hillsboro, as well as another location in Vancouver, Washington.
h/t OregonLive