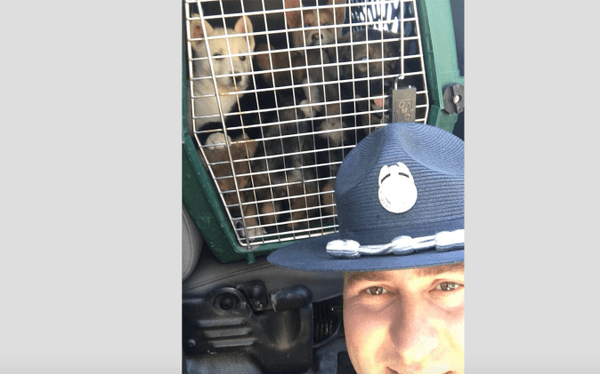 Absolutely unreal. Our hats off to the Oregon State Police tonight, as a trooper rescued Husky/German Shepherd puppies from a hot car trunk during a traffic stop Monday.
According to a post from The Oregon State Police on Facebook, Trooper Travis Peterson who is also a K9 handler, pulled over a 2008 Ford Fusion at around 3:30 p.m. on I-5 northbound just south of Medford.
The post states the trooper had noticed "several signs of suspicious activity" after stopping the vehicle, and eventually searched the car when discovering the puppies. According to the news, the dogs were transported from Fontana, California to Seattle in extremely warm conditions with no air conditioning or water. Temperatures soared up to 88 degrees in Medford, making conditions obviously miserable for the poor pups.
The rescued puppies were taken to Jackson County Animal Services where they appear to be in good condition.
Source: Oregonlive