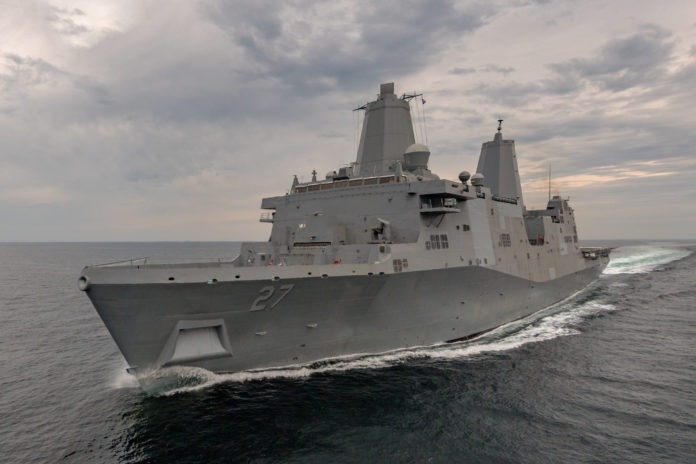 The US Navy's new 1.6 billion dollar transport ship has come to the Rose City this week to be commissioned.  Named exclusively after Portland Oregon, this massive 25 thousand ton ship is a sight to behold as it sits at Portland Marine Terminal 2 on the Columbia River.
The USS Portland LPD 27
The USS Portland LPD 27 is a San Antonio class amphibious transport ship.  This impressive ship is 684 feet long and aircraft can land on it's deck.  This is the third ship to be named USS Portland, but the first one to be named exclusively after Portland Oregon.  The ship arrived on the West Coast via the Panama Canal, and made it's way up the Columbia River to the Rose City after a stopover in Astoria Oregon.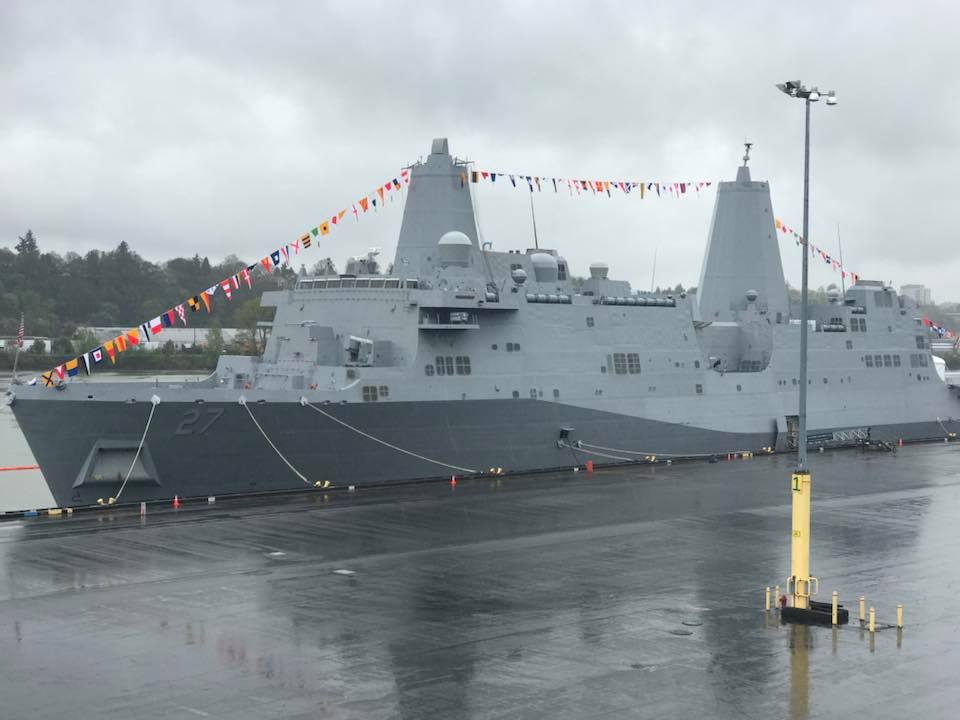 USS Portland Commissioning Ceremony
On the morning of Saturday, April 21st, there will be an official ceremony to commission the USS Portland.  This ceremony is an important tradition for any US Navy ship, as it signifies the United States Navy's acceptance of the ship's entry into the active fleet.
Tickets are required to attend this ceremony.  Unfortunately, at this time tickets are sold out.  According to the USS Portland Facebook page, those in attendance may be surprised by the booming sound of an M119 A3 Howitzer.  The Oregon Army National Guard will be providing support at the ceremony.
USS Portland Tour Schedule
Even if you can't attend the commissioning ceremony, there's still time to take a tour of the USS Portland.  Tours will be held:
Monday, April 16: 2-5 p.m.
Tuesday, April 17: 2-5 p.m.
Wednesday, April 18: 2-5 p.m.
Friday, April 20: 2-4 p.m.
If you're planning to take a tour of the USS Portland LPD 27, you should wear comfortable closed toe shoes (no sandals or flip flops), and comfortable pants.  Those on tour will be required to navigate many steps and ladders.  While attending a tour, you should not bring large bags or backpacks.  All bags are subject to search.
USS Portland Protest
While many are thrilled that the new Navy ship is named after one of Oregon's prominent cities, some plan to protest on the day of the commissioning ceremony.  Several groups, including the Portland Democratic Socialists of America express concern that Portland Oregon will begin to be associated with the actions of the US Military.

The Portland DSA will lead a protest titled, 'Stop the War Machine', and march to the commissioning ceremony on April 21st.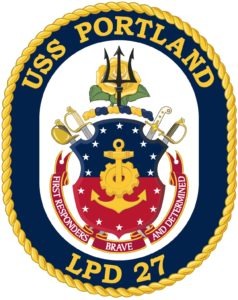 If you want to follow future news of the USS Portland, visit their Facebook page here or visit their website here.