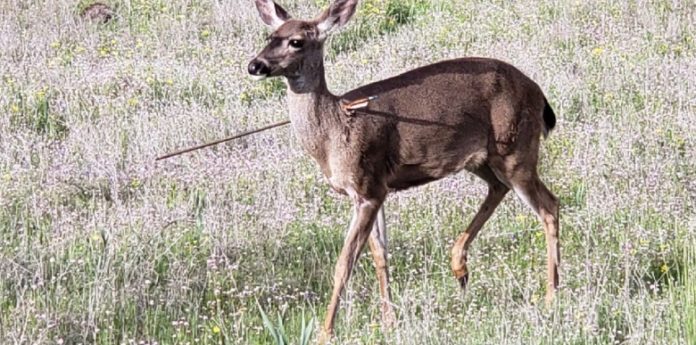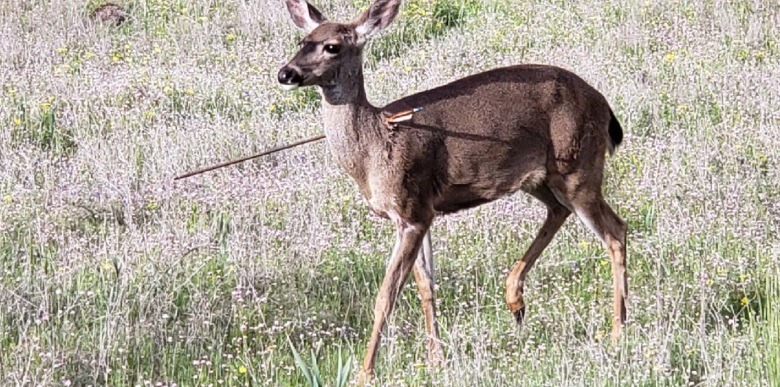 Oregon State Fish And Wildlife were called to Shady Cove on April 27th, 2018 to investigate a live deer that had been shot with an arrow.  The arrow was still lodged in the deer.  Fish and wildlife was unable to locate the deer but later the same evening a trooper responded and located not only one, but two deer with arrows sticking out of them.  There was a report that there was possibly a third deer also injured.
Oregon State Police tweeted about the incident asking for public assistance to identify the person/s responsible.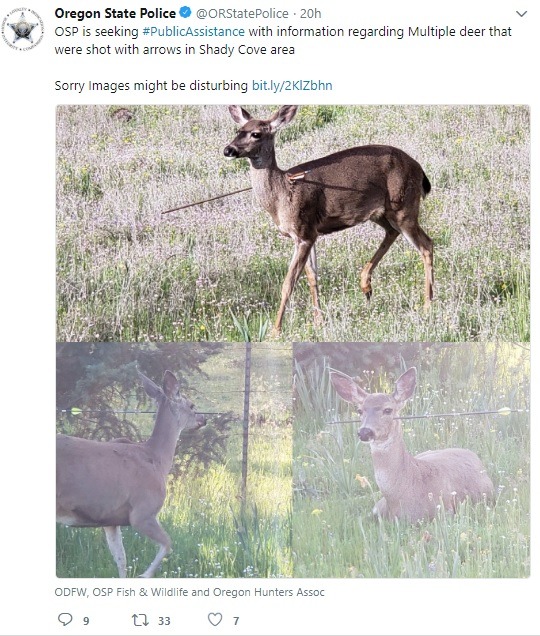 While the injuries weren't life threatening, it is cruel and unusual to shoot deer with an arrow and then let it continue to live.  As this was done to three different deer, this appears to be an act of cruelty.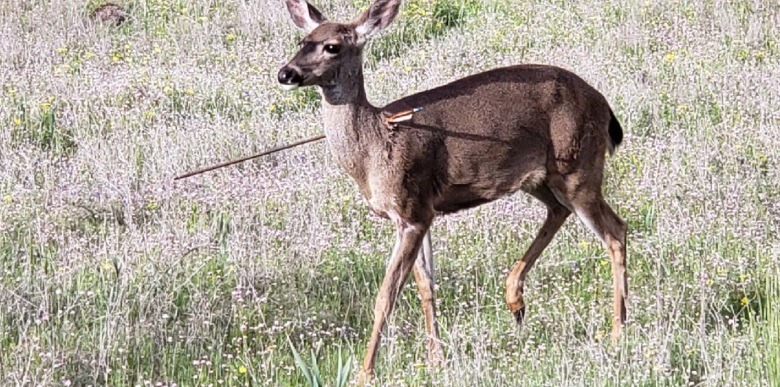 The Oregon Hunters Association is offering a reward for information that leads to the arrest of the person responsible for this incident (or of any other poaching or wildlife case).  You can call the Turn-in-Poachers (TIP) Hotline at 1-800-452-7888.  Callers remain anonymous.  If you have information you can also call Oregon State Police Dispatch at 541-776-6111.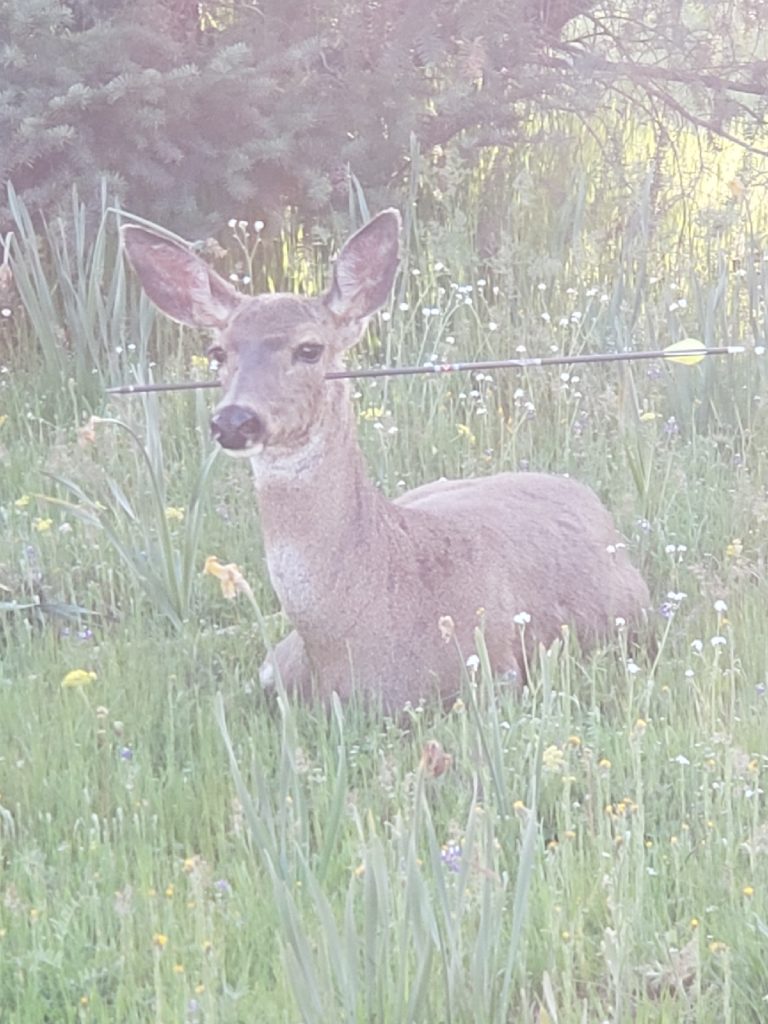 Please report all wildlife and habitat law violations.  When someone damages habitats or poaches wildlife it doesn't just affect our environment and the wildlife.  These crimes affect future generations and have an impact on communities and the economy.  Please help us preserve our beautiful state and it's natural beauty for future generations of Oregonians.