As Blue Pool, also known as Tamolich Pool has become an increasingly popular spot to hike over the last few years, it looks like there's talk of a new parking lot being built to help improve parking capacity among other things.
While a new parking lot may not be very popular for many visitors, the proposal does point out the added safety it would bring to the area. Dedicated parking spots for emergency vehicles and rescue crews are among some points made in the document.
The project is said to be located approximately 12 miles northeast of the town of Mckenzie Bridge, on the Mckenzie River Ranger District within the upper watershed of the McKenzie River. The area is located along Forest Road 655 road just a half mile off of state highway 126.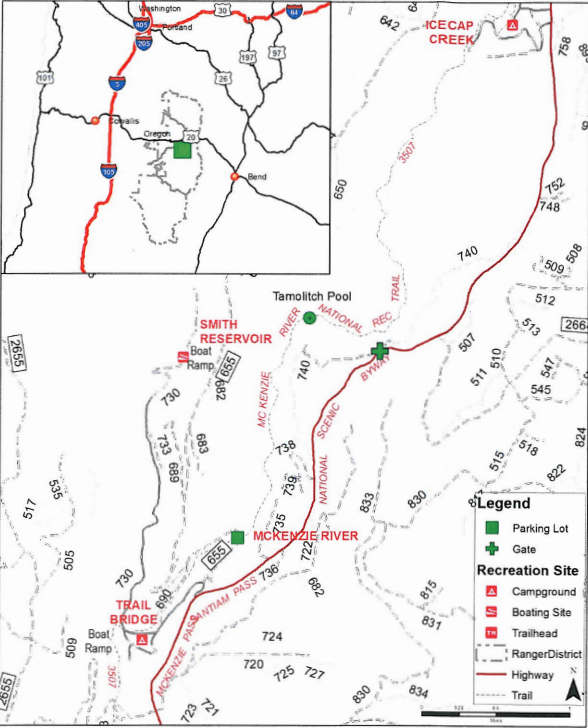 What are your thoughts on a new parking lot at the Blue Pool? Let us know in the comments. Head over here to read the official news and more documents on the proposal.