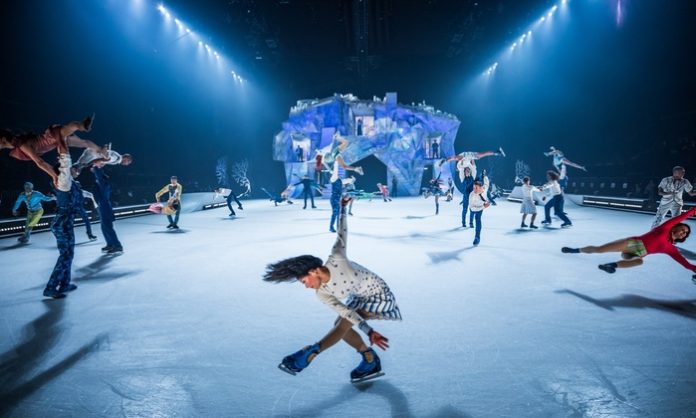 Cirque du Soleil's Crystal is a precocious experience that surfs on it's own waves of sonic technicolor, fashioning its own rainbows & ribbons from transcendental melodies, idiosyncratic rhythms from both acrobats and skaters, equal parts comedy, drama, and suspense wrapped up in a tight two hour time frame including a twenty minute interlude.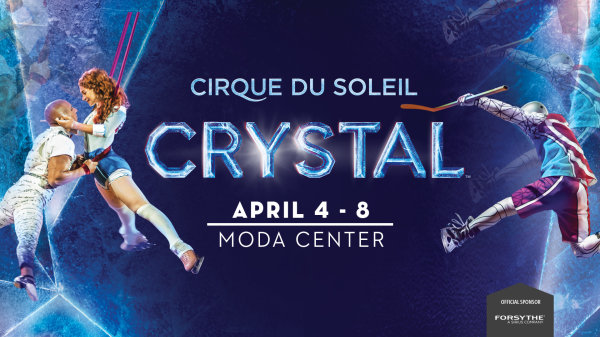 The lead, Crystal, is played by Nobahar Dadui, a Canadian ice-skater in her Cirque-debut. Most of Cirque's productions have plots and this one is no different.
Crystal revolves around a young woman who feels like an outsider who sees the world askew, more different than nearly everyone else around her, so she 'runs away' and while out on the ice she falls through into this mirror world where her spirit guides her on a journey of self-discovery.
Throughout the show, she slowly finds herself while releasing her potential and transforming the world around her. In the end, she is more confident, stronger, and has embraced her own individuality.
There's a constant-figure dressed like a 1920's railroad hobo that is often the comedic break, both pre-show and during big breaks from the acrobats and figure skaters.
In the beginning, there is a snowball fight between a few staged people, and then one of them, the traveling hobo, becomes a regular on the ice encouraging laughter from the audience making for a nice balance to the evening while also not leaving us in a lull during scene breaks.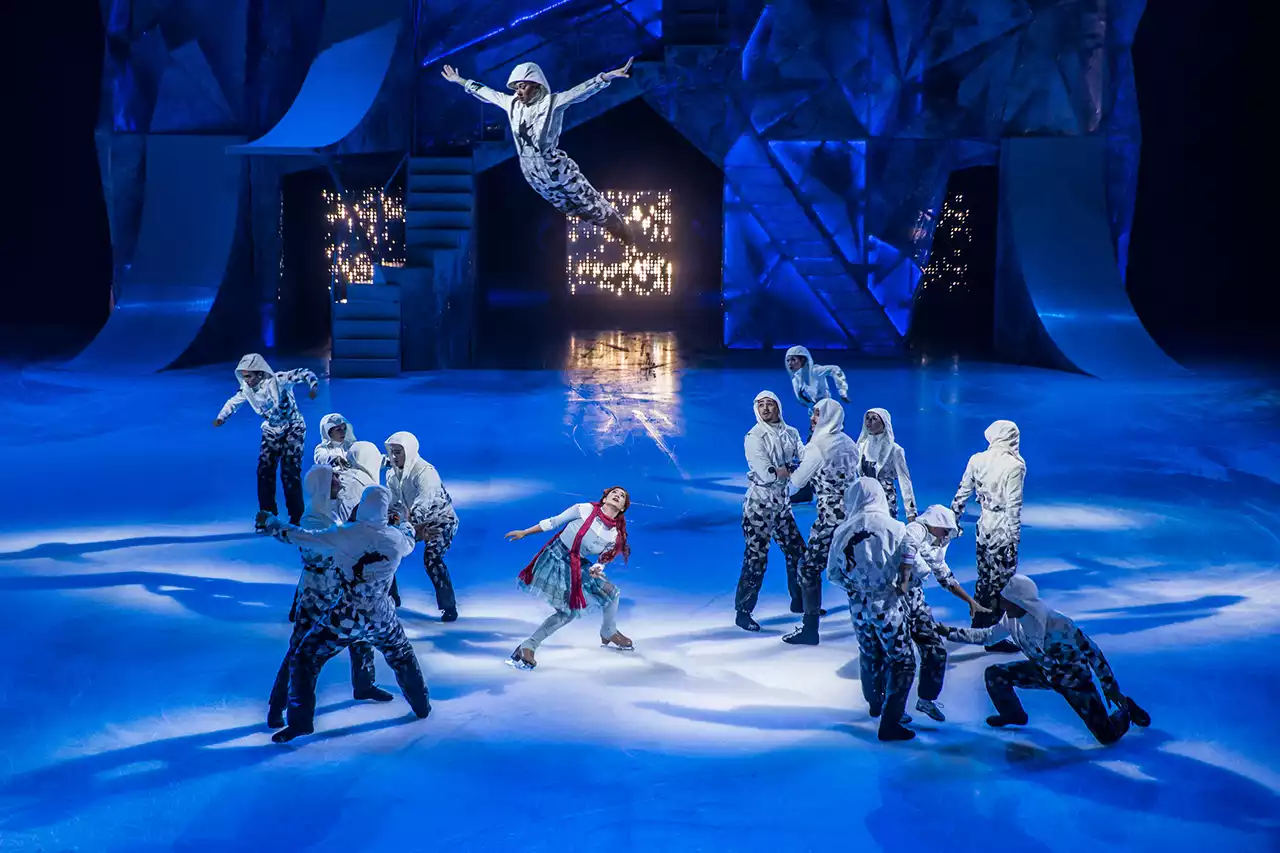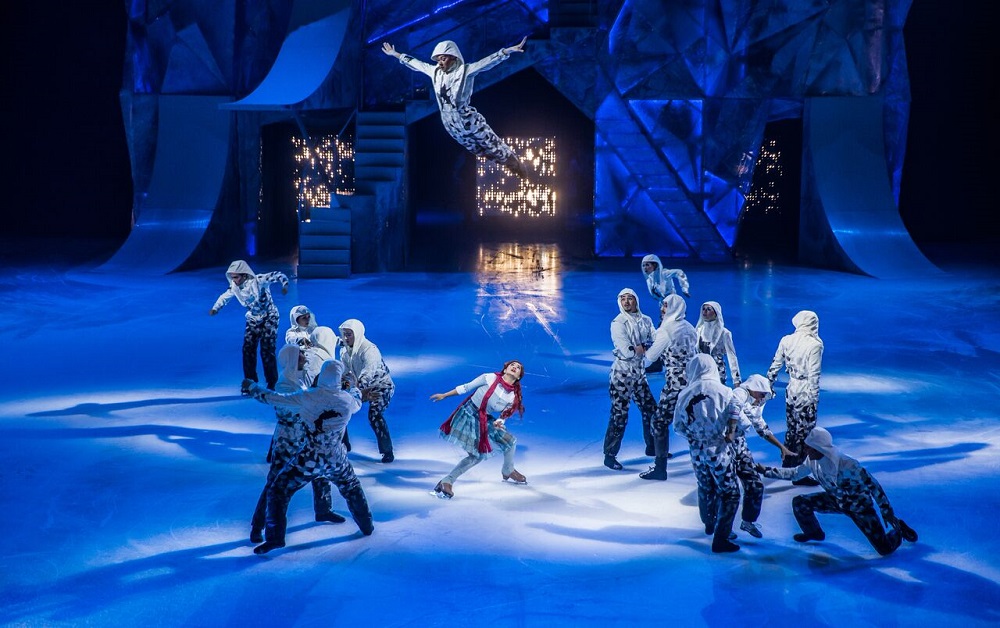 The cast offers a number of competitive skaters and they get to flex their skills during a skate-off where performers break out back-flips and tricks involving a partner. There seems to be mics on the skates, but could also be a pre-recorded track to amplify the sounds of blades cutting up the ice.
There are times where people are connected to harnesses floating from the rafters to the ice, where people are being flipped over by others in sync to their movements, and mind-blowing projections that I've never seen before in an 'on ice' event.

Directors Shana Carroll & Sébastien Soldevila create a mirror world. The event has an extreme light show and music combination set with the animation that's projected onto the ice as the artists skate and flip around a pre-programmed simulation. It's often hypnotic. 
After four months of acrobats learning to skate and skaters learning acrobatics, Cirque du Soleil is on their North America tour with Crystal, its first-ever performance on ice. The production opened it's seven-performance run at the Moda Center Wednesday night (4/4).
Head over
here
for more info and to grab your tickets now.