Incredible! Could you imagine seeing a cougar just hanging out in your yard? It's actually more common than you might think up the Mckenzie River in Oregon. This big kitty was spotted in Leaburg, Oregon recently Monday morning.
Recently, Dick Tracy and his wife Judity were home around 9 am when the mountain lion visited.
According to The Register-Guard, their black-and-white kitty, 2-year-old Mr. Brody tipped his owners off when he went running down the hallway with his tail big, and hid under some furniture. When they looked outside, it appeared the cougar was trying to stalk Mr. Brody through the sliding glass doors.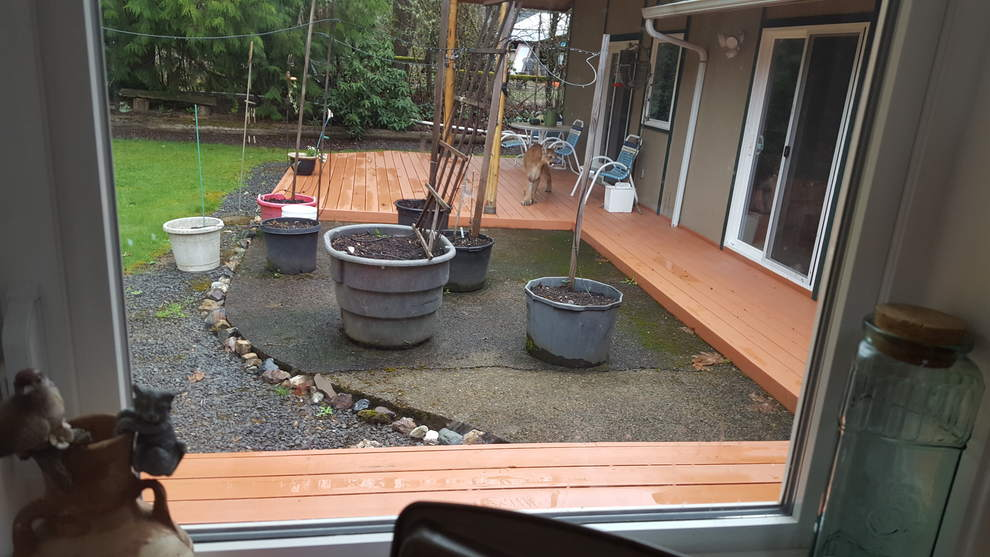 The cougar had walked onto their deck and wrinkled its nose, while it sniffed and gazed at Mr. Brody through the door. Concerned about the mountain lion getting through the window(as their house cat may look like a treat for the cougar), he snapped a few pics and she left after about 10 minutes.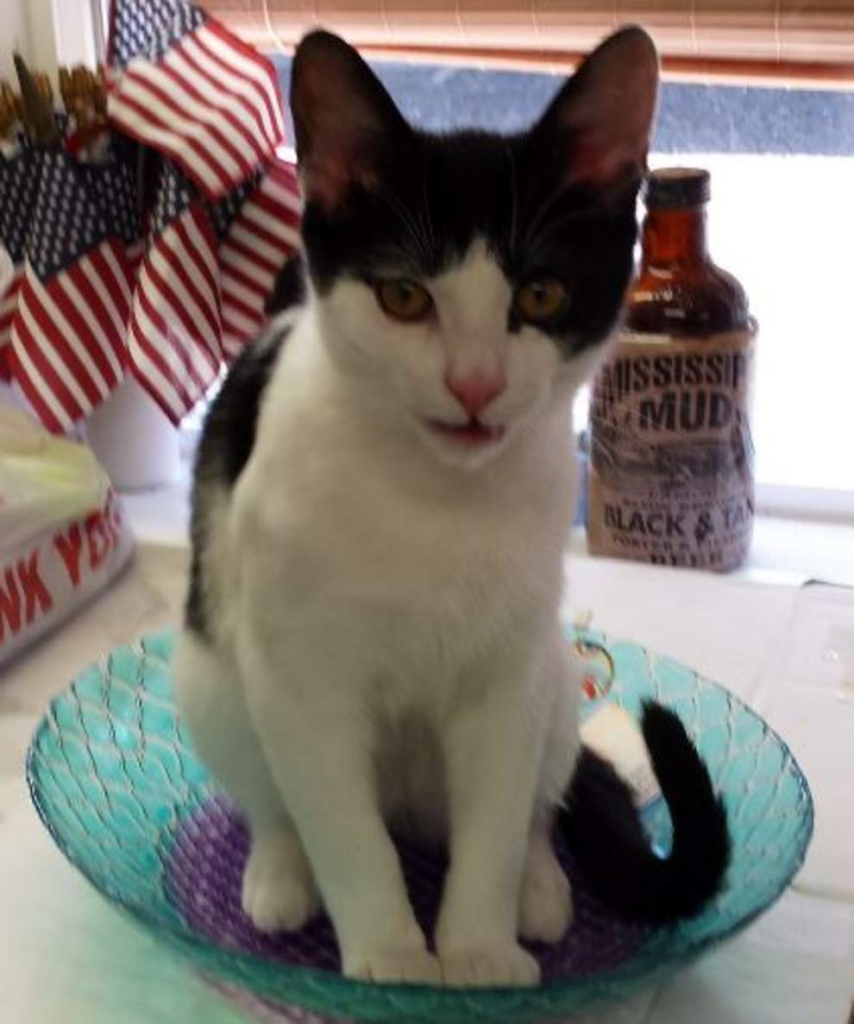 The cougar in Leaburg is said to be the most recent sighting reported in Oregon. State wildlife managers trapped and killed a cougar recently in Silverton, March 18, after the big cat had killed a deer.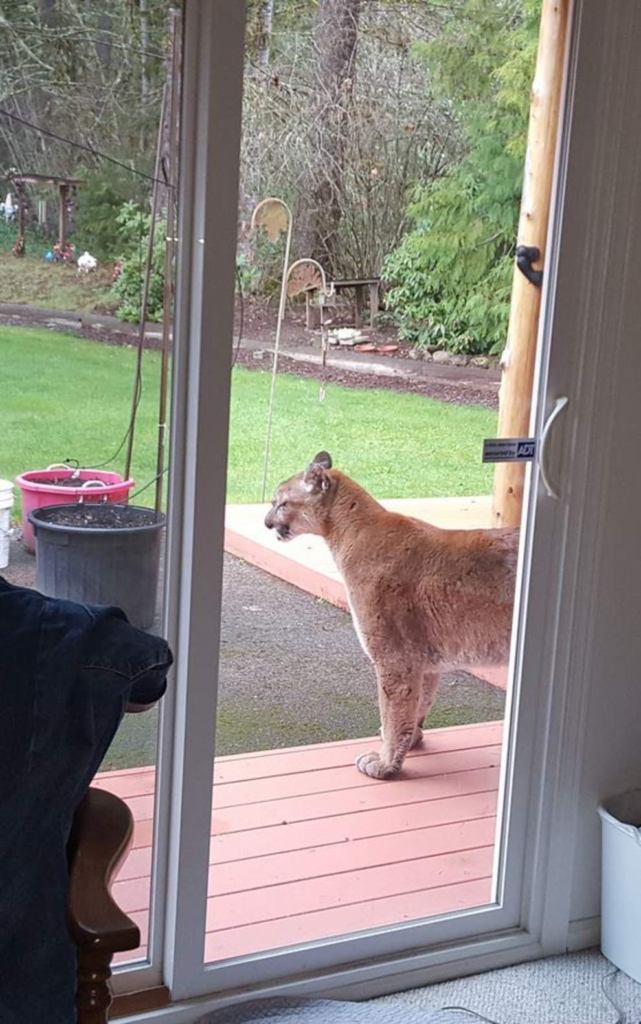 There was also a cougar killed at a downtown hotel in The Dalles, on March 20.
Under Oregon law, property owners or tenants can legally kill a cougar when it poses a threat to people or domestic animals.
If you're cold, they're cold. Let them in!
Source: Register-Guard
+all images courtesy of Dick Tracy/Register-Guard