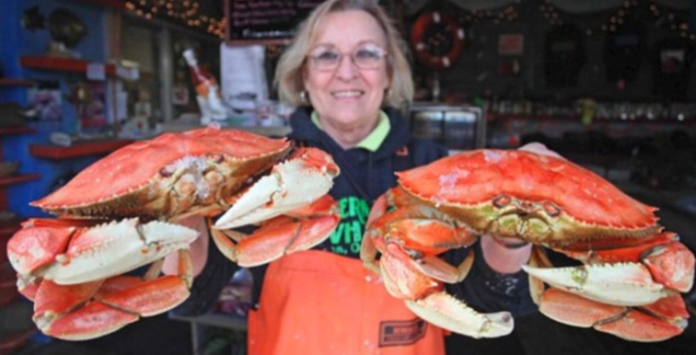 Come join us and sip some of Oregon's best wines while indulging in all the fresh coastal seafood and culinary delights at the Lucky 13th Annual Portland Seafood & Wine Festival!
We are giving away 10 free tickets to our followers at That Oregon Life! Enter your info in the form to win:
[mc4wp_form id="36837″]
What luck that this Portland Tradition falls right in the middle of Dungeness Crab season. We encourage you to bring the whole family! With face painters, balloon artists and so much more! Everyone is sure to look forward to coming every year!
Exhibit Hall A-A1
February 2nd: 2pm-10pm
February 3rd: 12 noon-10pm
Here is some of what you and your family have to look forward to for the evening:
* Fresh Oregon Seafood
* Wines from over 50 Oregon Wineries and selected Oregon craft beer vendors
* The first 300 people each day through the gates receive a collectible wine glass
* Enjoy the festival in first class, VIP packages available
* Benefiting The Oregon Chapter of the National MS Society
* Live Music
* Wine sampling starts at $1.00 and prices for menu items varies from $2 to $15
Ticket Information
* General Admission Tickets are $14.00
* You can buy your tickets in advance HERE and avoid long lines!
* Seniors 60 and over $12.00
* Children 11 years old to 18 years old $12.00
* Children 10 years and younger are free
* You can buy your tickets in advance (coming soon!) and avoid long lines!
* Tickets can be purchased at the Oregon Convention Center the day of the show
Tel: 360.258.0746 or [email protected]