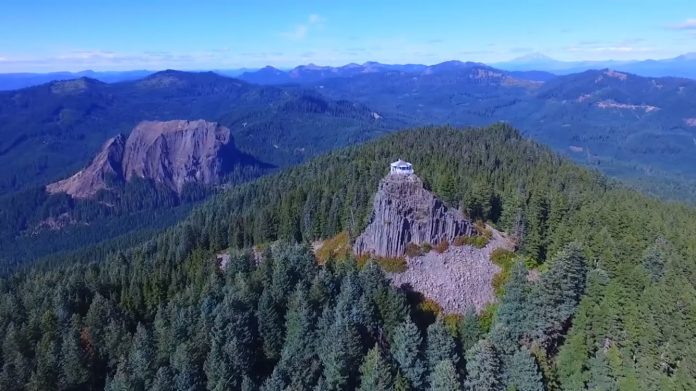 Matt Vidal from Mckenzie River Drone Footage has done it again. Showcasing the most beautiful parts of Oregon, Vidal has been shooting mindblowing drone footage for about 3 years now.
This particular shot, captured in the Willamette National Forest near Blue River, was done in summer of 2017. The drone footage features Carpenter Mountain, which is home to a fire lookout built in 1935.
Built in 1917, the first lookout at Carpenter Mountain was an open sided fire fighter shelter. The tower shown in the video is the only remaining example of a hip-roof L-4 with catwalk on the Forest. Registered in 2003, it has also been restored and is reached by a one-mile trail and is currently being used. It's also listed on the National Register of Historic Places.
Head over to his Youtube and subscribe for more awe-inspiring videos!
Meanwhile, check out more gorgeous drone footage of Multnomah Falls, one of my personal favorites. Hit the link here!