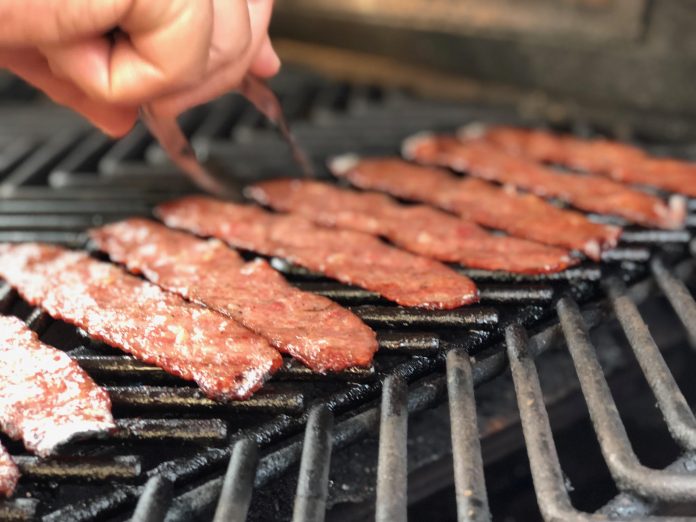 Is there anything better than bacon? The sound of it sizzling in the pan. The smell that wafts through your entire kitchen. That incomparable & unforgettable taste in every bite.
Not only is bacon amazing by itself, but it's the perfect compliment to everything. Add it to eggs, and you've got a farmer's breakfast. Throw it on a burger, and suddenly you've got a little slice of heaven. Add it to a Kevin, and look out – you've got Kevin Bacon.
I used to think bacon had reached it's apex. How do you improve something that's already perfect? When you're already regarded as a world class favorite, can you be any better? I was about to find out.
While picking up groceries at my local QFC, I stumbled upon a tasting demonstration for Animal Bacon. It seemed like a strange thing to be giving out via samples, but hey, free bacon? Count me in.

From the first taste, it was a revelation. It was all the greatness and familiarities of traditional bacon, but yet, it tasted rich, exciting and entirely new. This was for several reasons, but let's start with the basics. Animal Bacon isn't your typical bacon company. They currently offer two exotics: buffalo bacon and lamb bacon. Their bacons contained the same mouth-watering, salty sweetness that makes traditional pork-based bacon so good, but the unique selections in animal proteins each added its own injection of flavor unlike any bacon I've ever tried.
In a marketplace increasingly flooded with gourmet products, why had no one thought to innovate bacon, the candy of meats? The idea was so simultaneously obvious and so out-there that I had to learn more. I found their website, reached out to the leadership, and learned quite a bit more about one of the most intriguing new food companies in Portland, Oregon.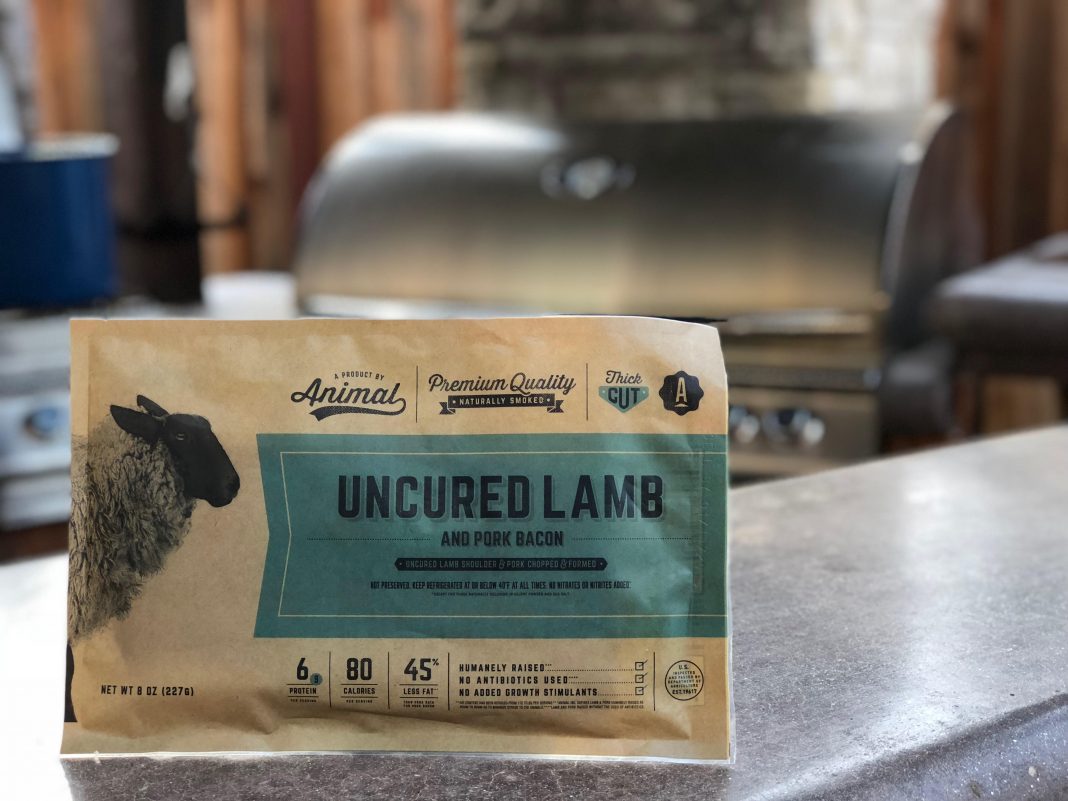 The idea for gourmet bacon wasn't conceived by some white hats with years of experience in the bacon or meat world. It didn't come from people in the food industry at all. It was just a couple of friends, not that much older than me, kicking ideas around for a bacon food cart that could serve as a fun side project from their other businesses. They thought Portlanders would line up to try a new bacon experience, much the same way other quirky food carts have captured the imaginations and stomachs of local foodies. Once they saw people's reactions to the idea and discovered how little recent innovation or fresh thought had been put into the way bacon was made and sold, they started to realize that they may have something much bigger on their hands.
Animal, founded by friendly creatives Tony Peniche, Jordan Carter, Jeff Jones, Austin Bogart and Maurice Simmons, took a look at the bacon industry and saw that it had gotten stale (Not surprising for a food that's been around for almost four thousand years). A product that everyone loves in a marketplace which hadn't had any fresh ideas for decades seemed like the perfect place to focus their energy and mix it up.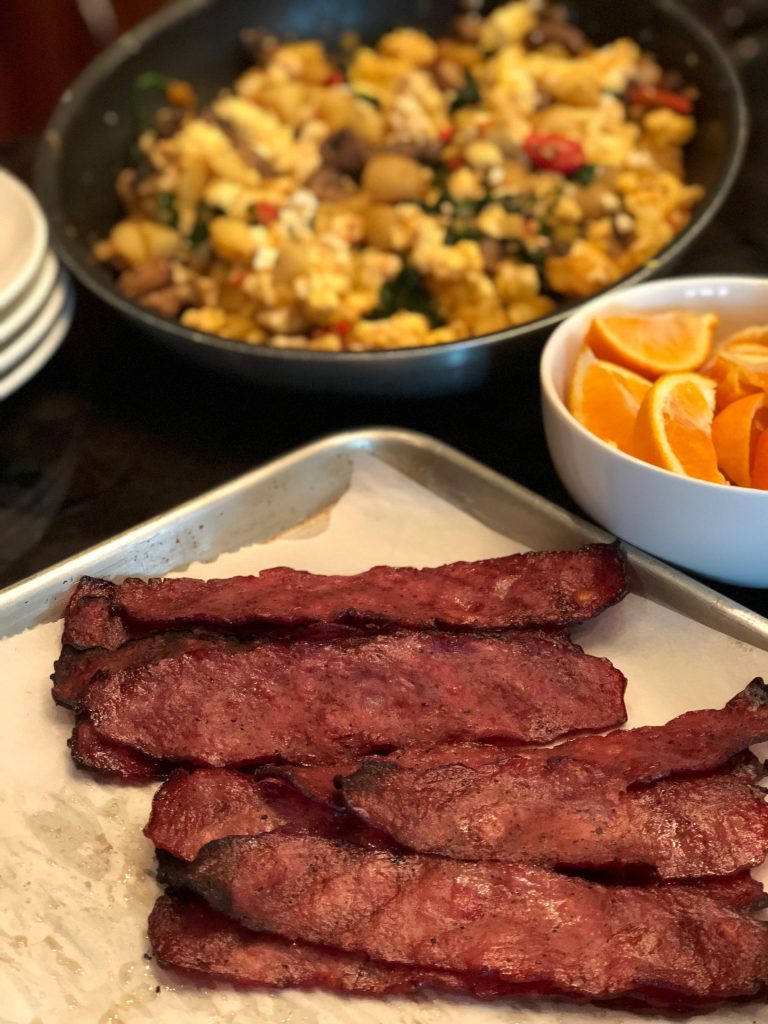 The journey to creating a new bacon wasn't easy, and it took the Animal team's collective brainpower to overcome the many obstacles thrown their way. Perhaps the biggest came from swapping in lamb and bison (aka buffalo). In the initial attempts with bison, the product came out too dry and chewy, more jerky than bacon due to the leanness of bison meat.
Instead of calling it quits, the team doubled down and invented a new way of making their exotic bacons. By adding a small percentage (about 20%) of traditional pork belly bacon which is naturally high in fat, they were able to get quality bacon texture while still retaining the flavor and health benefits of its bison base. Throughout the long tiresome two year development process, the Animal team continually overcame manufacturing, funding, USDA, and food-related challenges with outside-the-box thinking they developed within their respective creative fields. For what seemed to have started as a fun side project, at some point they had decided to go all-in.
The founders of Animal weren't content on just shaking up the bacon industry with an innovative new product. From the very beginning, they were committed to ensuring that their products would emphasize the values of the 'great northwest'. They focused on sustainability, ethical procurement and healthy eating. To them, the bottom line isn't as important as running a business that actually benefits its customers and community.
This became increasingly evident as I chatted with the team over coffee in the lounge of Urban Farmer (a wonderful farm-to-table restaurant in downtown Portland). When the subject of ethical practices and giving back came up, they all reached their most animated, passionately describing why they feel it's so important to be a thought leader and an example that others in the food industry might follow.

Let's start with the health benefits. By using bison and lamb (humanely raised of course), Animal has cut their bacon's fat content by 50% while upping the amount of protein found in each strip. With Animal, bacon no longer has to be a guilty pleasure or a special treat. Their criteria for selecting farms to work with also demands that the animals not be genetically modified, they must have room to roam and be humanely raised, never administered steroids, and no antibiotics. This strict criteria made the right suppliers harder to come by, but it allowed them to make the product they wanted while sticking to their principles.
The Animal team also takes great pride in their relationship with Heifer International, a global non-profit that works with communities to end world hunger and promote sustainable practices. Heifer goes directly to the need, laboring hand-in-hand with the citizens to establish an infrastructure that will provide for the community in perpetuity. This includes funding small businesses, building schools and creating agricultural cooperatives.
Animal's passion for Heifer extends beyond just their wallets. Not only does the Animal team donate a portion of the proceeds to Heifer, but they plan to give their time as well during annual trips to third-world countries as Heifer volunteers to get their hands dirty and help build rural communities across the world. This is all to fulfill their mission of creating a symbiotic relationship between wildlife, agriculture and community.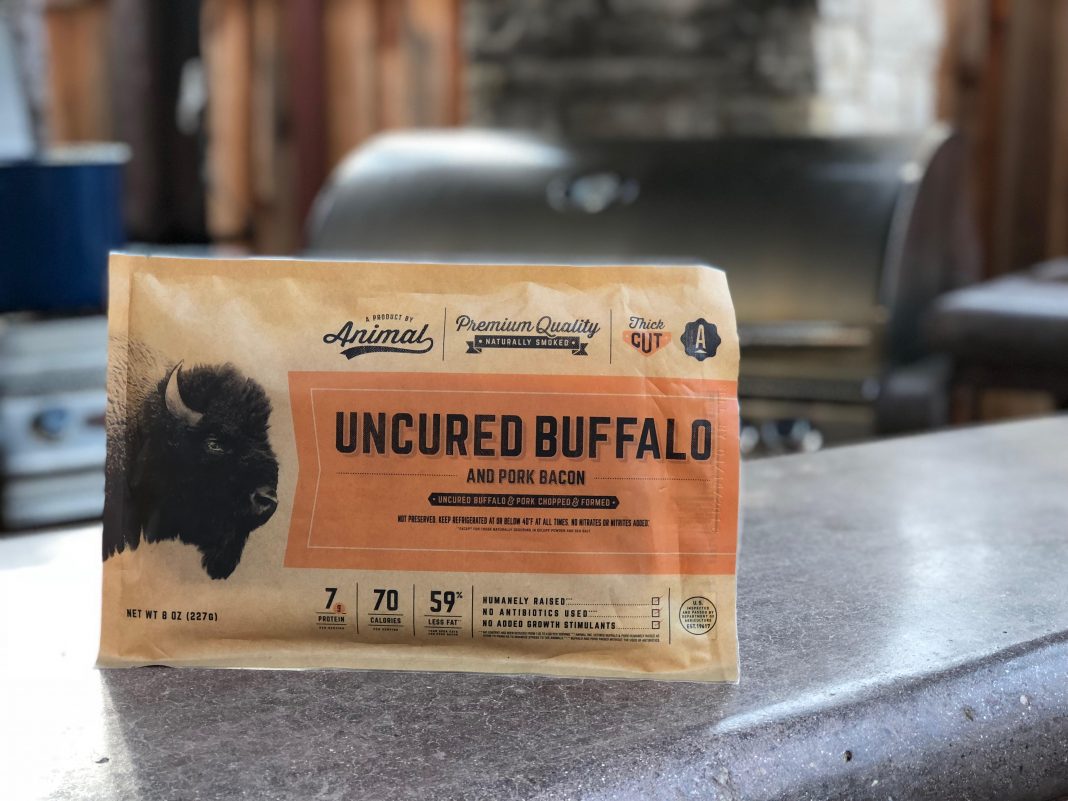 Delicious bacon is obvious but wildlife protection, community, and sustainability is at the heart of Animal's business; a true ambassador of Oregon. The team is filled with avid outdoor enthusiasts who love to spend their time hiking, camping and partaking in a wide spectrum of outdoor adventures. The Pacific Northwest has always been a national leader in how modern industry can harmoniously coexist with its beautiful, natural surroundings. The Animal team lives by this and wants to show that agriculture can do the same.
If you want to check out a local company that's challenging the innovation behind the bacon industry in a delicious, responsible and sustainable manner, be the first of your friends to give Animal a look.
You can follow them on Instagram here and Facebook here.
Mark Plumlee
Writer | Blogger
www.linkedin.com/in/mvplumlee/