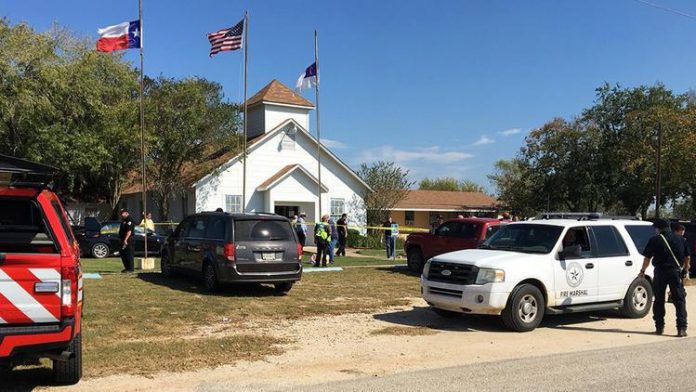 Sadly in yet another deadly shooting, 27 have been confirmed dead so far at the First Baptist Church in Sutherland Springs, Texas. Albert Gamez Jr, a police official, confirmed the number of fatalities during the Sunday service to CBS News.
The gunman entered the church around 11:30 local time and opened fire. He has been reported to have been killed in the aftermath at this time.
Area of the church is now blocked off and taped off. Family and friends still waiting to hear if their loved ones are safe. pic.twitter.com/YsKz78i3Lg

— Max Massey (@MaxMasseyTV) November 5, 2017
Albert Gamez Jr., told CNN that he was told by the police that the gunman was chased into the next county and was killed, but it was not clear whether the police shot him or he killed himself.
"The details are kind of sketchy but what I know right now, what they're telling me, like 27 deceased and over 20, 25 injured," Mr. Gamez Jr said.
Agents have been deployed by the San Antonio FBI, and according to the FBI only one shooter has been reported at this time.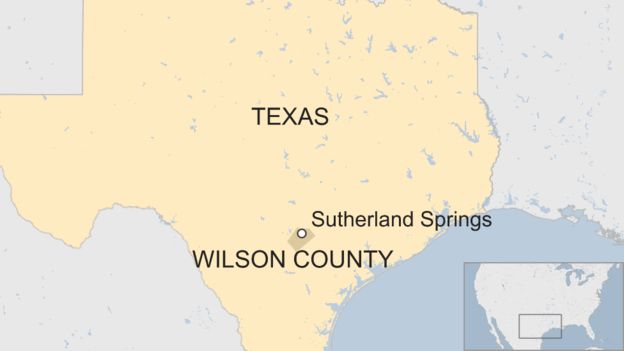 Sutherland Springs is 30 miles southeast of San Antonio.
Gov. Greg Abbott of Texas said on Twitter: "Our prayers are with all who were harmed by this evil act. Our thanks to law enforcement for their response."
President Trump, who is in Japan currently on a trip to several Asian countries, has also responded.
May God be w/ the people of Sutherland Springs, Texas. The FBI & law enforcement are on the scene. I am monitoring the situation from Japan.

— Donald J. Trump (@realDonaldTrump) November 5, 2017
Someone on Facebook in the area described the church: "It is such a warm and welcoming church that is truly filled with the Holy Spirit and shows real Christian love and friendship."