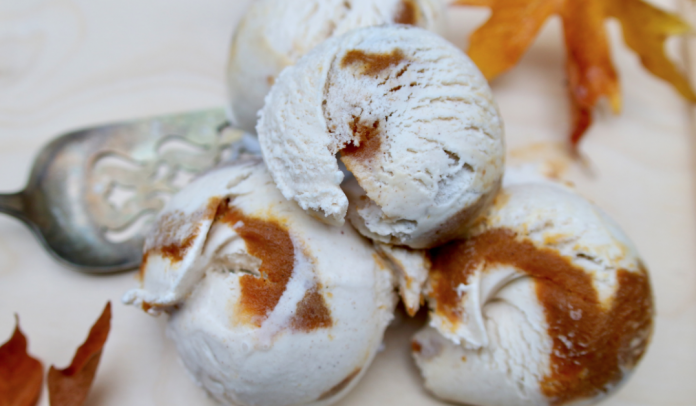 Have you ever wanted to skip the main course at Thanksgiving and go straight to desert?  Well now you can eat desert and have your main course at the same time with these Thanksgiving flavored ice creams from Salt & Straw in Portland.  You might even go back for seconds!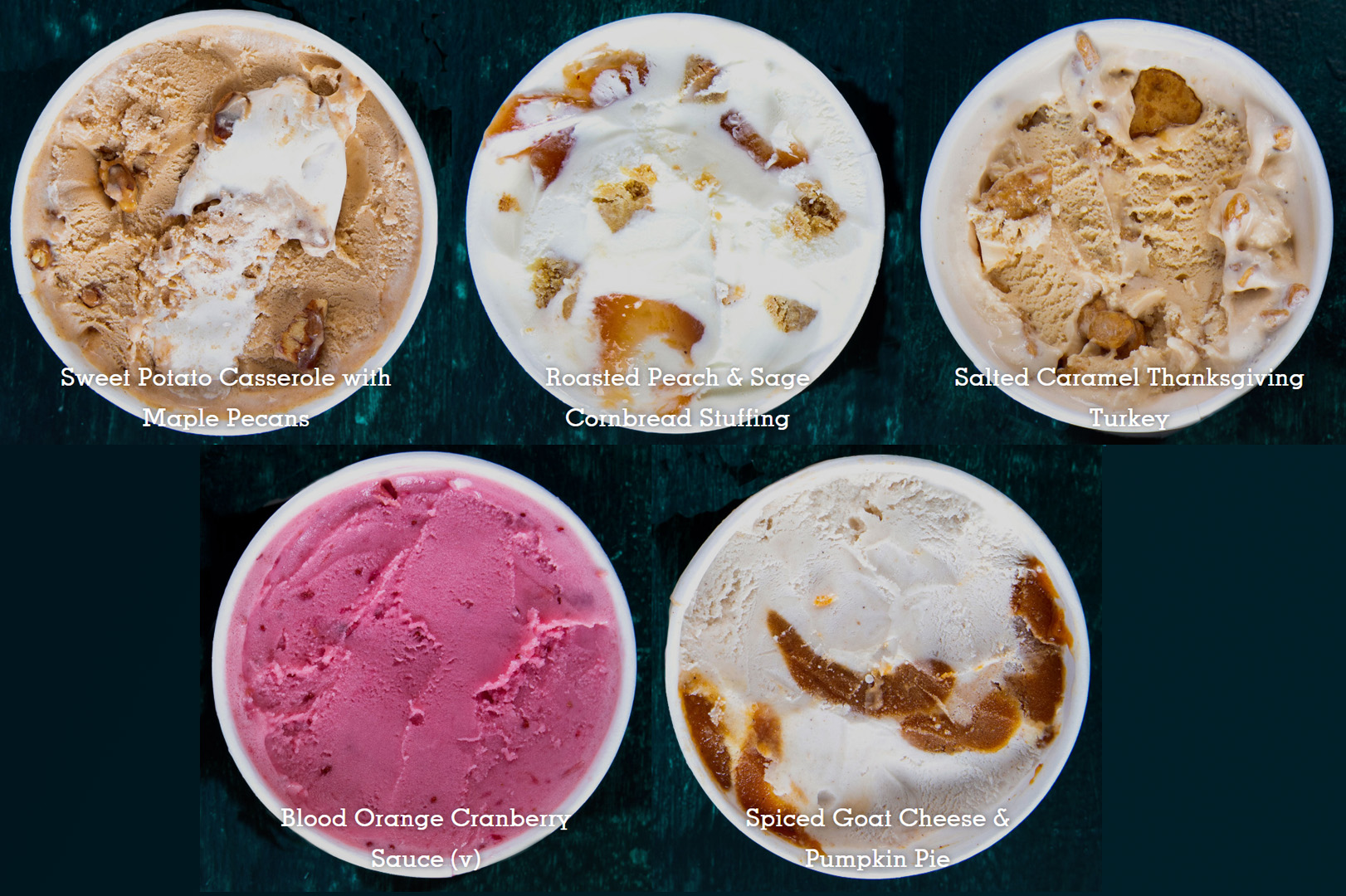 Through the month of November 2019, you can order their Thanksgiving Celebration Series of ice creams in the following flavors: Sweet Potato Casserole with Maple Pecans, Roasted Peach and Sage Cornbread Stuffing, Salted Caramel Thanksgiving Turkey, Blood Orange Cranberry Sauce, and Spiced Goat Cheese and Pumpkin Pie.  Yum!
Salt & Straw has become famous on the West Coast and has shops located in Portland, Seattle, LA, San Francisco, San Diego and Anaheim.
Visit one of the Oregon locations here:
Scoop Shops

3345 SE DIVISION ST, PORTLAND, OR – 11AM – 11PM DAILY – (503) 208-2054
2035 NE ALBERTA ST, PORTLAND, OR – 11AM – 11PM DAILY – (503) 208-3867
838 NW 23RD AVE, PORTLAND, OR – 10AM – 11PM DAILY – (971) 271-8168
100 A AVE, LAKE OSWEGO, OR – 11AM – 11PM DAILY – (503) 305-8267

Wiz Bang Bar

126 SW 2ND AVE, PORTLAND, OR – 12PM – 10PM SUNDAY – THURSDAY, 12PM – 11PM FRIDAY – SATURDAY – (503) 384-2150
Get their pints of Thanksgiving flavored ice creams for $65 plus shipping here.
Will you be serving Thanksgiving flavored ice creams this year?  Let us know in a comment below, and tag everyone you want to try one of these flavors with!