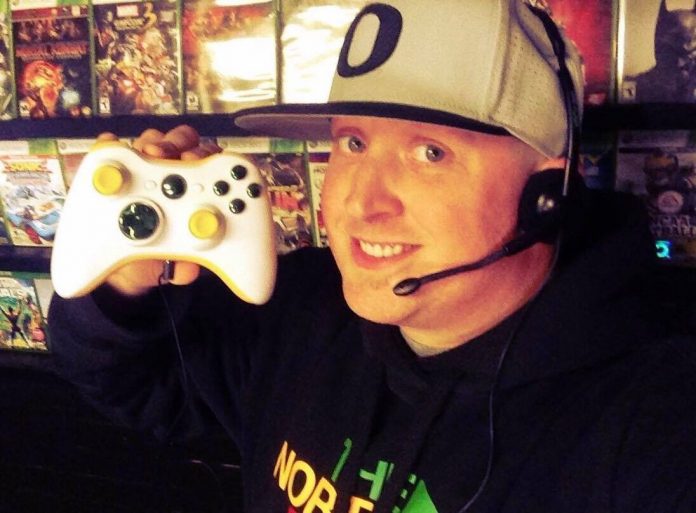 The Journey
Entrepreneurship is in Justin Field's blood.  In the 2nd grade Field was climbing oak trees to cut down mistletoe, which he then packaged and sold in front of grocery stores, and in the 4th grade he caught snakes and lizards and set up a reptile zoo in his driveway charging kids on his block a quarter for entry.
As an adult Field got involved in the video game industry, where he managed several locations for a local video game company while he was going to school to study business at Lane Community College.  "I realized I wanted to open my own store someday [and] that my job was preparing me for life as a future video game store owner more than school was," Field said.
He quit school and dove head first into small business management, eventually opening up his first store Big City Gamin' with then partner Joe Berney.  Field owned and operated Big City Gamin' for the next 8 years before selling it in 2009.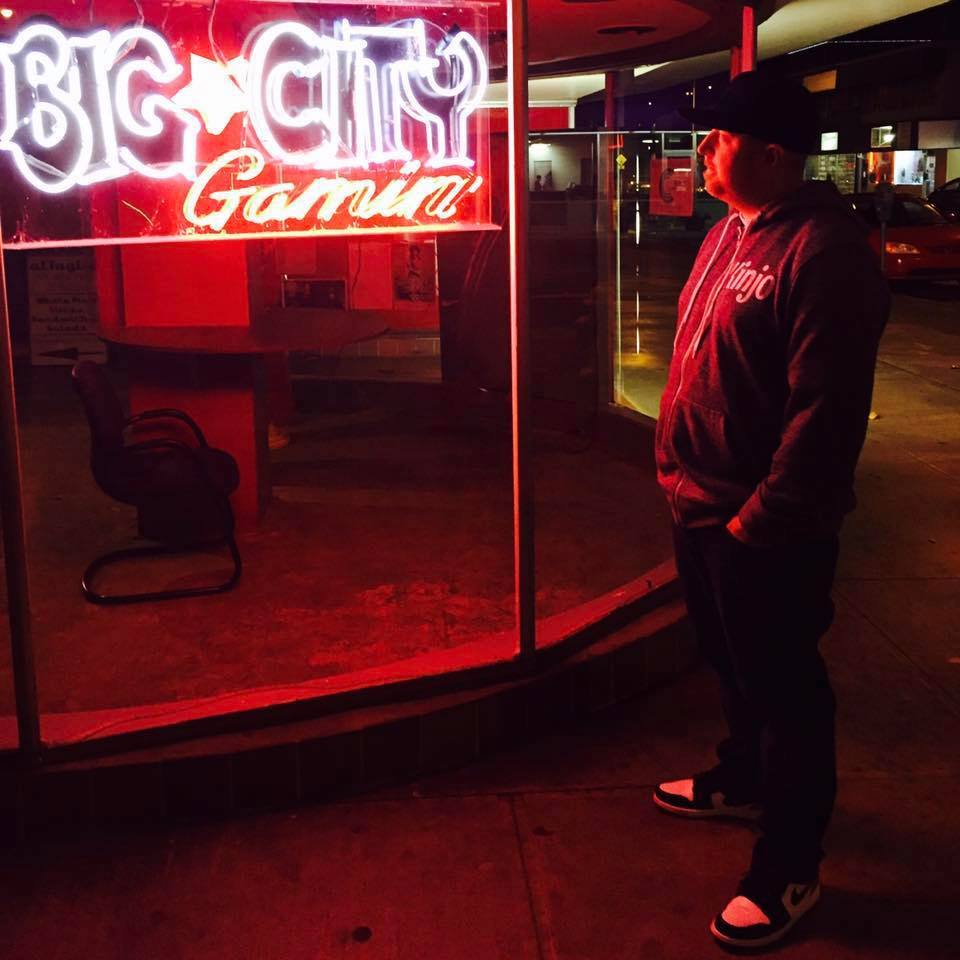 By 2012 he was dreaming about his next business venture and decided to open up a place where kids could hang out, socialize, and compete.  "I grew up in the arcades," said Field, "Charlie's Pool Hall on Willamette and Wunderland in the 5th Street Market.  Pixel Battles was my version of a modern day arcade."  Field opened up four locations of Pixel Battles in locations such as Tigard, the Gateway Mall in Springfield, and Valley River Center in Eugene.
After struggling for two years to commute back and forth over 1,600 miles a month to see his son, Field decided to sell his company Pixel Battles, and relocate back to Lake Oswego to be closer to his son. It was during this time that the idea of Kinjo came to him.
See A Need, Fill A Need
So what is Kinjo?  Kinjo means 'neighborhood,' and is Field's answer to gamer's desires to buy and sell used video games without having to go through used game stores.  Field says he understands the uphill battle these stores face trying to make deals fair.  Since games depreciate so quickly, used game stores are sometimes forced to pay gamers very little for the games they are selling, sometimes as little as 1/100th of a used game's value.  "There was a need for a better option," Field said.  As a result Field and his brother Sean Schertell created Kinjo, a mobile marketplace app designed to connect local gamers to buy and sell video games.  Field said with Kinjo, "You can stop going to the mall and deal directly with your neighbors."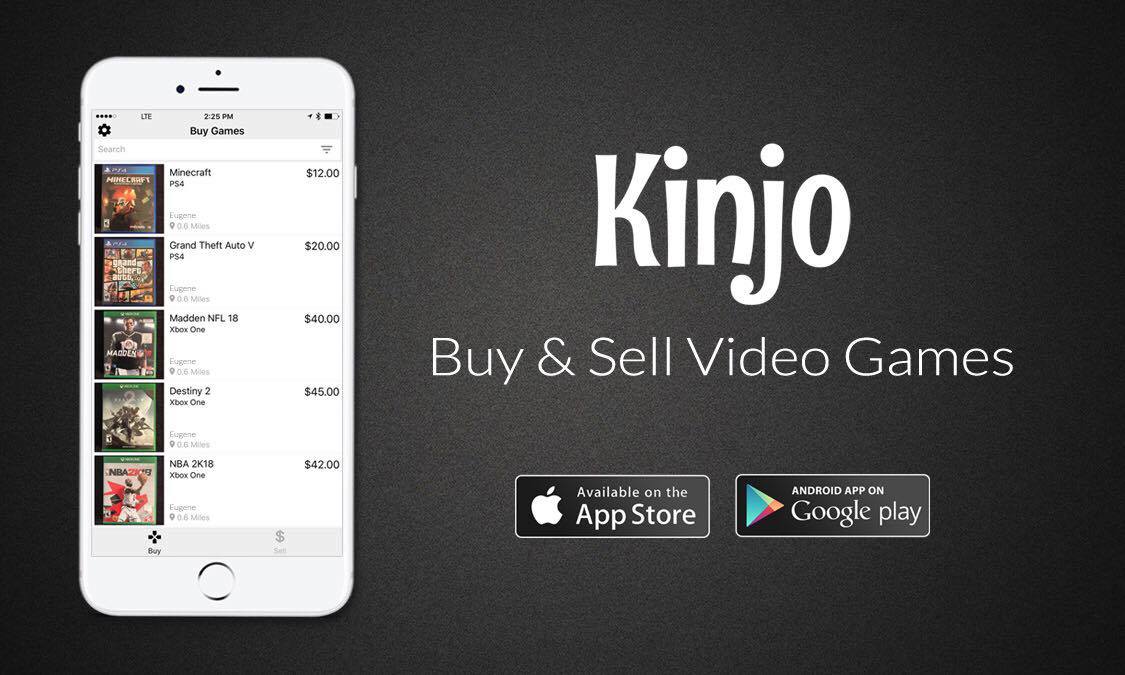 Kinjo has some unique features which set it apart from other apps.  It's cashless, so all payments go through the user's phone.  Field said that after using apps like Uber and Apple Pay, "We saw the enhanced safety and convenience a cashless environment provides."  Kinjo is also completely automated and uses predetermined public pick up locations.  "There's zero personal information exchanged between users," Field said.  "No phone number, no email address, and no physical address."  According to Field, the features of Kinjo make the app a quicker and safer alternative to other choices.  "Our mission has always been to create a better option for people when buying and selling video games.  [We're] using technology to connect gamers because we believe that together we can change the game."  Field said his team is striving to create a win-win solution for the gaming community.  "Using Kinjo should make gaming cheaper."
Leaving A Positive Footprint
Field has learned a lot throughout his years as an entrepreneur.  "Part of me wishes I could go back to that bright eyed kid who had never even considered failing as an option," Field said.  "Every little thing seemed critically important when I was first starting out.  I'm sure that's what drove my early success, but it has cost me friendships and high blood pressure."  Field said that over time he's learned to balance work and life better.  "I'm much more relaxed these days.  I don't yell and scream nearly as much."
Field said he's made mistakes, such as having a lack of patience and making desperate decisions over the years.  "Patiently waiting to make important decisions can literally make or break a venture," he said.  He's also enjoyed the benefits of living with an entrepreneurial spirit however.  "Taking an idea from concept to reality [and] then releasing it into the wild for the world to enjoy is a pretty special feeling.  The positive impact we've been able to have on our customers and our community has been by far my greatest achievement."  Field said his mission is to leave a positive footprint in his wake and make a difference.  He want's to make his son proud.  "I'm motivated by just how short life can be.  There are no guarantees and no second chances.  I chase my dreams for a living.  That takes a tremendous effort but when you genuinely love what you do, it never really feels like work."
Becoming Part of the Kinjo Community
Kinjo is currently available in the App Store or Google Play for both iPhone and Android devices. You can also join the Kinjo community on Facebook at Facebook.com/getkinjo or follow them on Instagram, Twitter and Twitch @getkinjo.