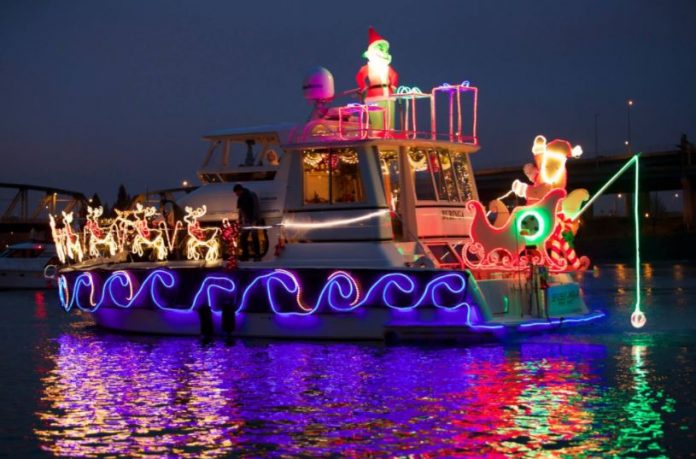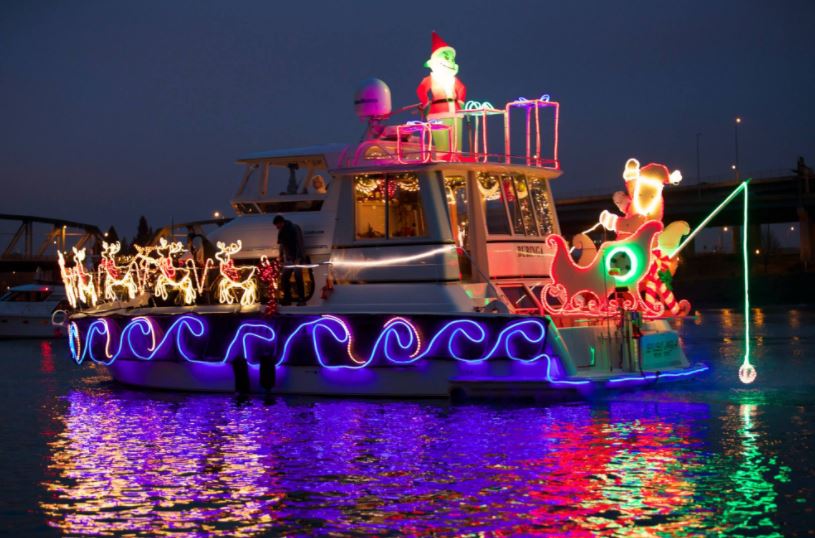 Last updated on November 23rd, 2019 at 01:19 pm
Have you grabbed your official 2020 Oregon Calendar yet? Our calendars make for awesome gifts during the holidays! Available in limited stock, hit the link here to grab yours today.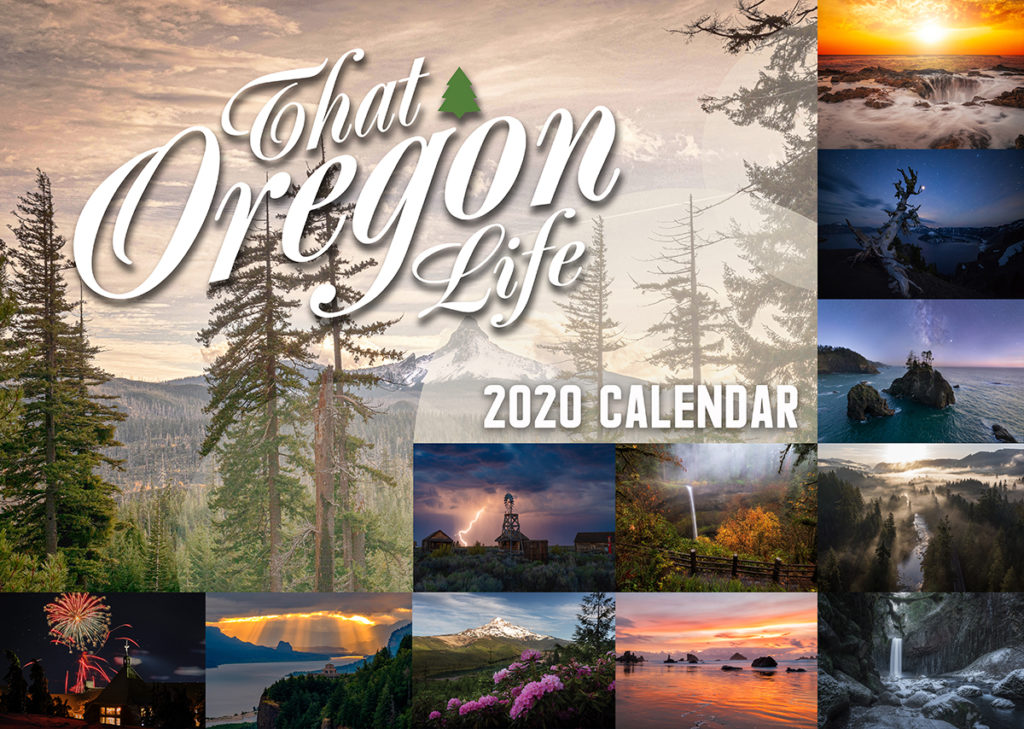 It's nearly that time of year again.  Sometimes it's easy to get overwhelmed when the holidays roll around.  There's get togethers to plan, food to make, presents to buy, and decorating to do.  But we do it all for our families.  Something else we do for our families is spend time together.  If you're looking for something fun and relaxing to do with your family this holiday season, we've got you covered with a list of beautiful holiday parades around Oregon.  So bundle up, bring some hot coco and your camera, and explore the many colorful parades Oregon has to offer.
NORTHERN OREGON PARADES
1) PORTLAND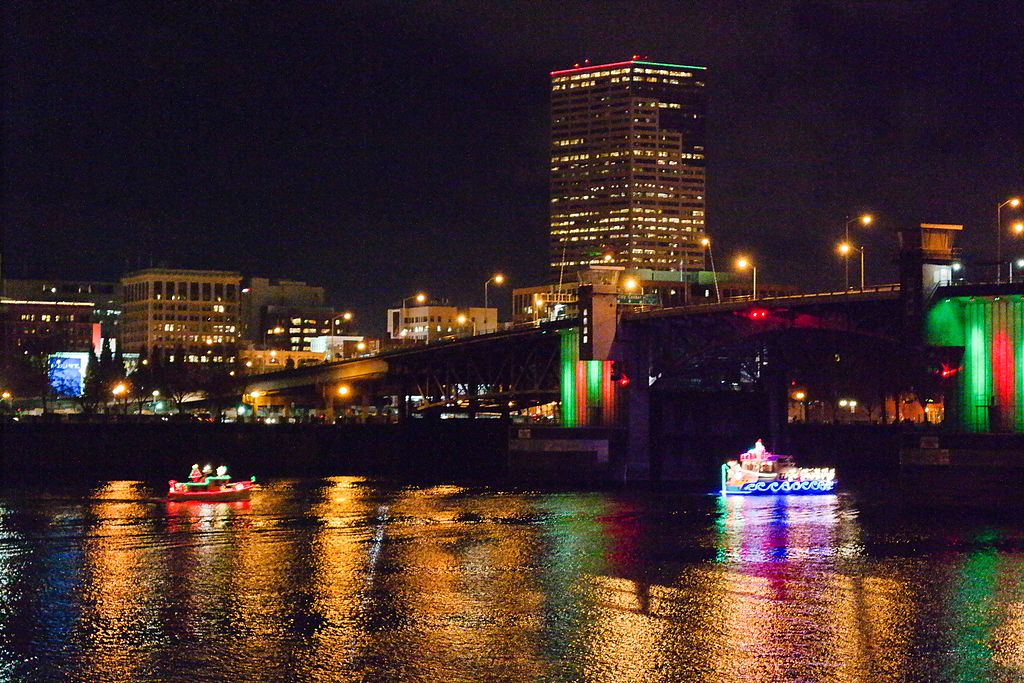 What: If you're in the Portland area you definitely don't want to miss the annual Christmas Ships Parade.  This parade is unique for many reasons, one of which is you can catch this parade for 15 nights in December on two different rivers!  Depending on the date and river you choose to watch this amazing parade, you can view it from the waterfront, one of many restaurants overlooking the river, or even from your home if you're lucky enough to live on the river.  In 2016 this parade came in 9th in the USA Today's best holiday parade contest.
Date/Time/Location: See the links below for the parade schedule.
Click here for the Columbia schedule.
Click here for the Willamette schedule.
2) WEST LINN

What: Visit the Coming Home For The Holidays West Linn Holiday Parade.  After the parade is over you can join Santa at the Willamette Fire Station for cookies, cider and hot cocoa.  You can also bring a new unwrapped toy to donate for local children in need.
Date: Saturday December 14th, 2019.
Parade begins at 10:00 am
Day of Parade Registration and check-in starts at 9:00 am
Pre-registration preferred.
* Join Santa after parade at Willamette Fire Station
* Hot cocoa, cider, and cookies
* Bring a new unwrapped toy and non-perishable food for local families
* Visit local merchants in historic Willamette Area
Location: Willamette Falls Drive, West Linn Oregon
CENTRAL OREGON PARADES
1) BEND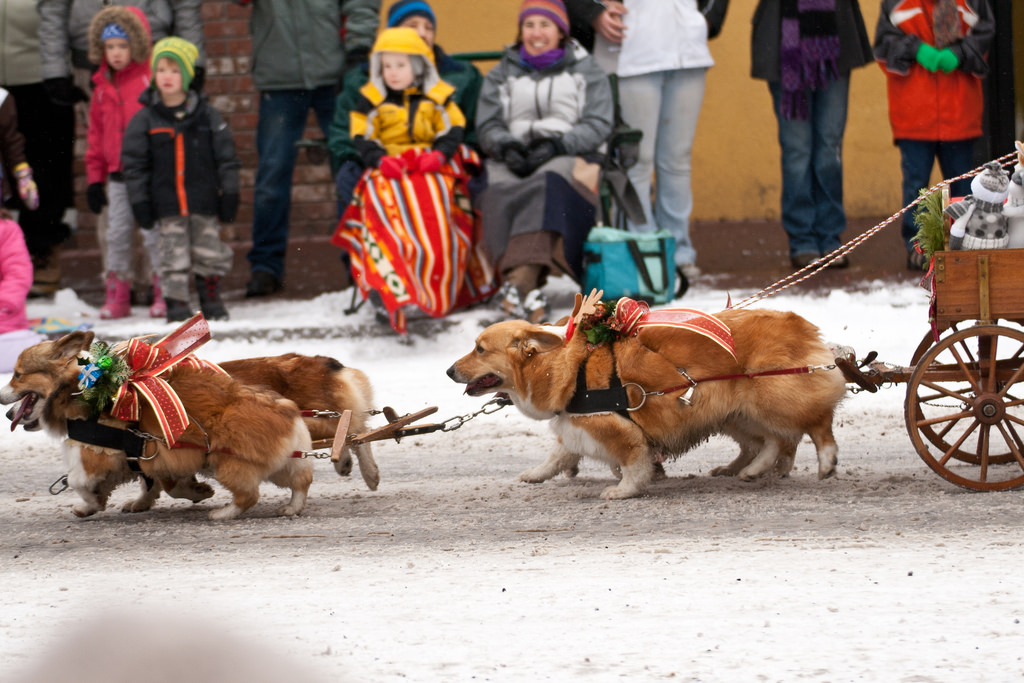 What: If you're going to be in Bend this December you'll want to watch the Christmas Surprises Holiday Parade.
Date: Saturday December 7, 2019
Location: You can view the parade on Newport Ave, NW Wall Street, and NW Riverside Blvd.
2) LOWELL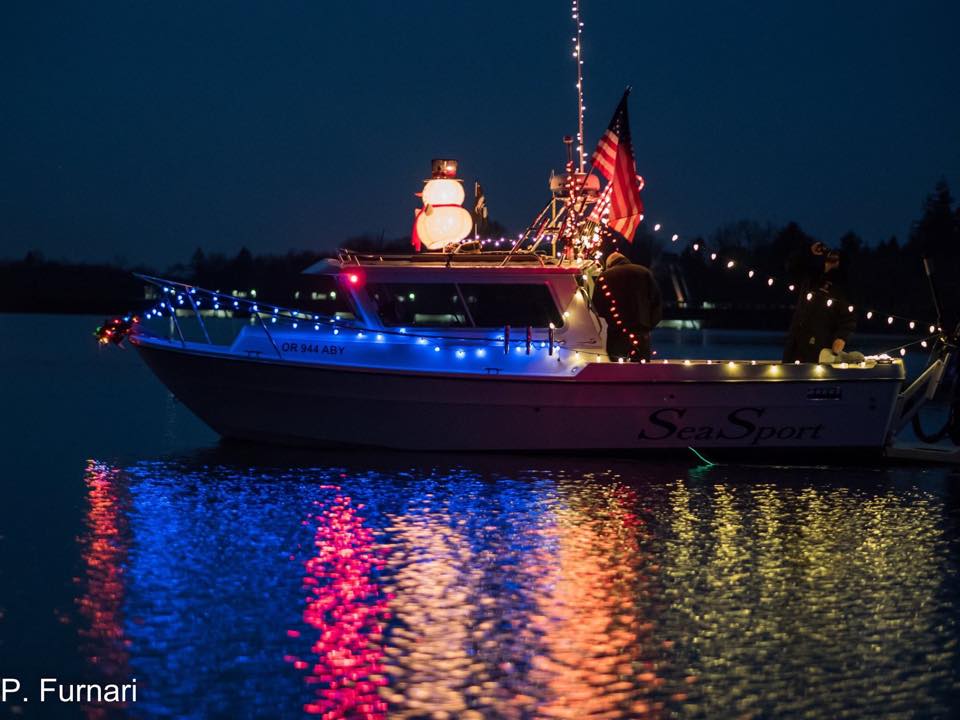 What: Check out the Lowell Covered Bridge Tree Lighting and Boat Parade.  Music will be provided by the Lowell High School band and there will be caroling and refreshments with Santa Claus! Anyone with a boat is invited!
Date: Saturday, December 7th, 2019
Time: 5:00 pm – 6:30 pm
Location: The Lowell covered bridge on Dexter Lake Reservoir in Lowell Oregon.  Please do not park at the covered bridge as there will be no parking available there.  Instead park at Lowell High School at 65 S Pioneer St. Lowell Oregon.  There will be a free shutthle service to the event from the parking lot at the high school.  Parking is free.
3) 16th ANNUAL VENETA LIGHT PARADE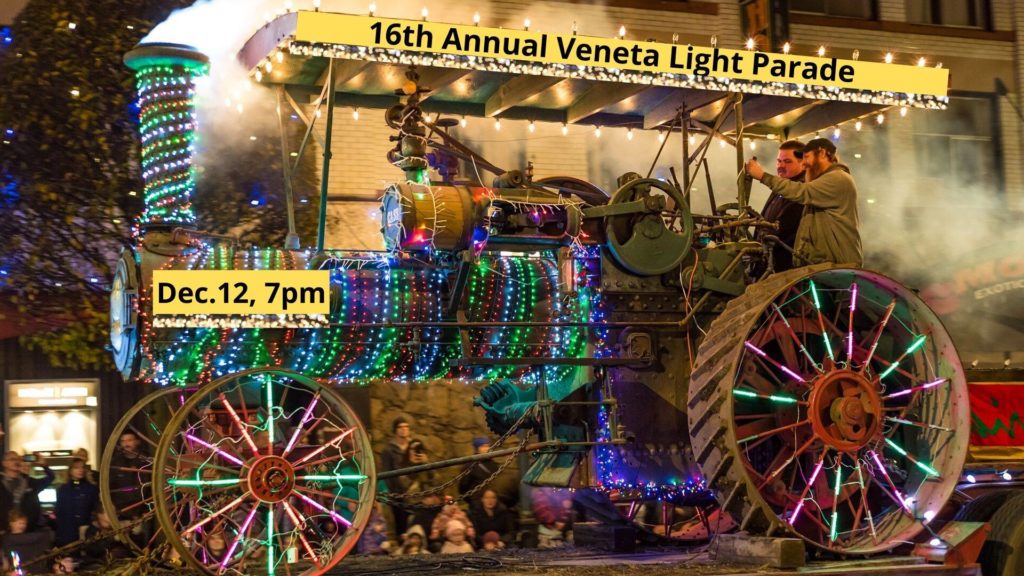 More info on Facebook
Date: Thursday, December 12, 2019
Location: Downtown Veneta.
From Facebook:: Bring your family and join us for our 16th Annual Light Parade! Please see the attached files for the parade route. Parade will begin promptly at 7pm. Hope to see you there!
4) JUNCTION CITY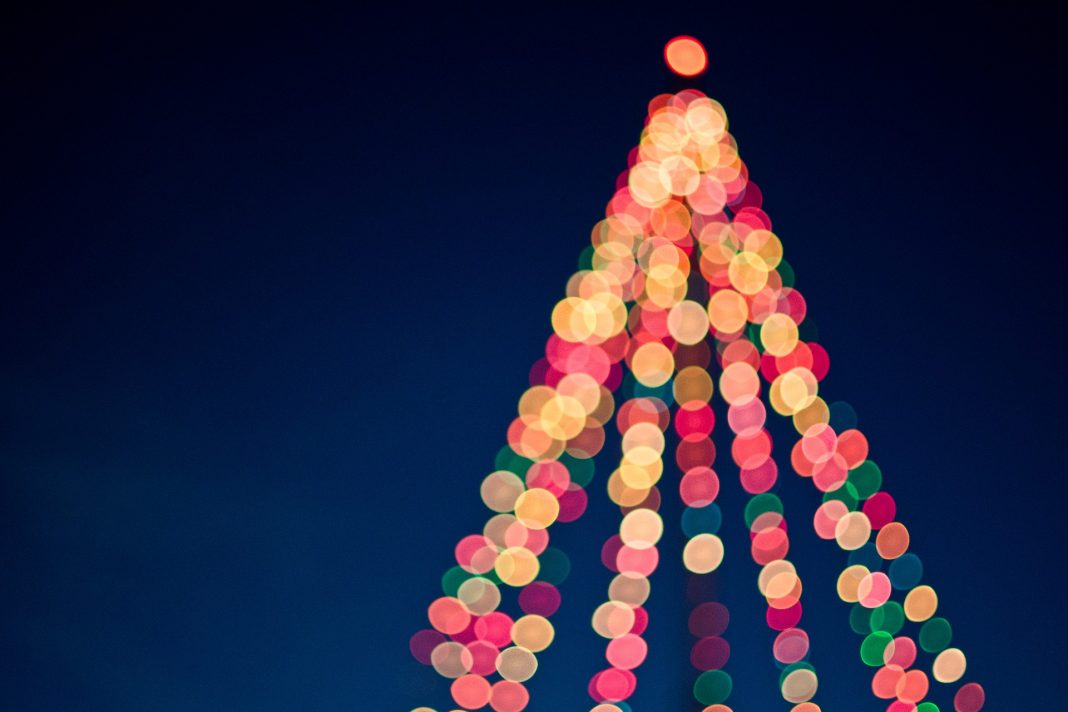 What: Junction City Parade of Lights.
A holiday parade of lights showcasing the Christmas season in downtown Junction City will be held to kick off what is sure to be a festive month. This parade adds a lovely small-town touch and community feel to a holiday tradition seen across the country. A wide variety of entries from a bicycles and horses to a float with over 28,000 lights. This years parade theme is "Christmas at Our House." The light parade will continue through Harrisburg and Monroe on December 7 and Coburg on December 8.
Date: December 6th, 2019
Time: 7:00 pm to 8:30 pm
Location: Downtown Junction City
SOUTHERN OREGON PARADES
1) ASHLAND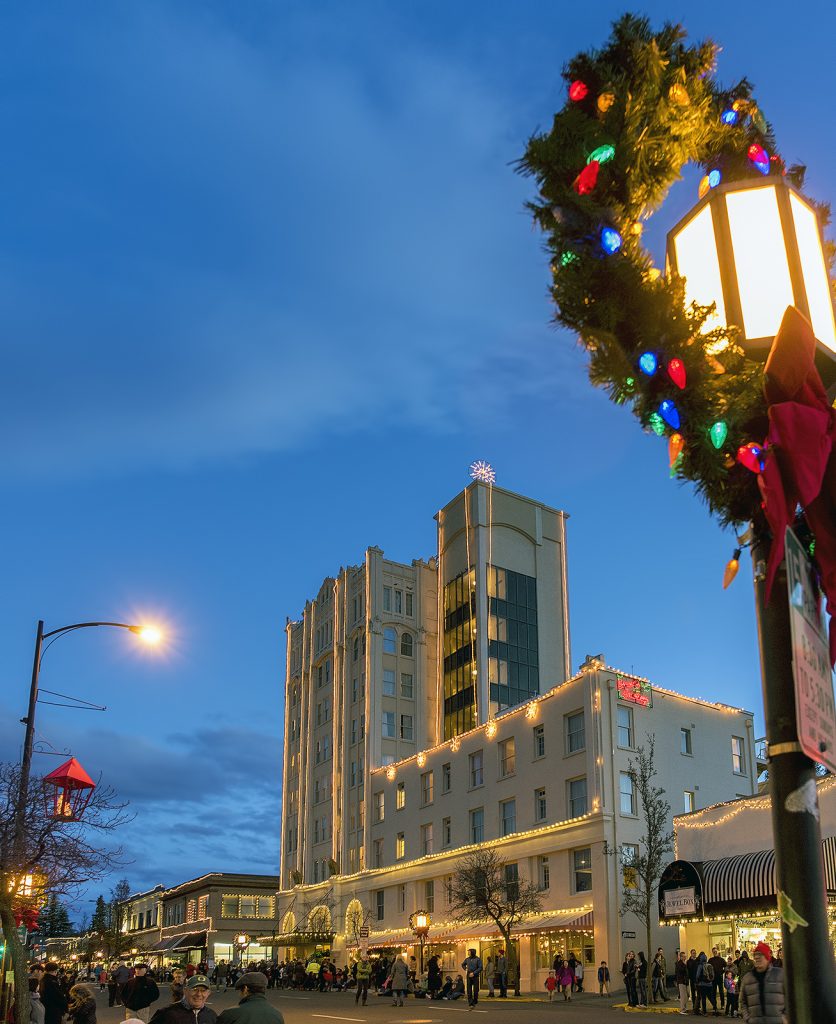 What: Kick off the holiday season with Ashland's annual Festival of Lights Parade.
Festival of Light from Ashland Chamber on Vimeo.
Date: Friday, November 29th, 2019
Throughout the day: Carolers stroll throughout town
4:00pm: Entertainment on the Brickroom Restaurant Balcony​
5:00pm: Santa's Parade with Grand Illumination at the Plaza and Caroling
Santa's parade begins at the Ashland Public Library and makes its way to the Plaza for the Grand Illumination. Here Santa lights over one million lights with thousands in attendance.
2) KLAMATH FALLS

What: Come see the annual Klamath Falls Snowflake Parade.
Since 1984, the Klamath Snowflake Festival starts the holiday season with more than two weeks of events. All are presented by non-profit and for-profit groups. These events unite our community with entertainment, activities and shopping opportunities—Snowflake Parade, Christmas Tree Jubilee, Bowling with Santa, and much more. There's something for everyone during this family-friendly, fun-filled time!
Date: Thursday December 5th, 2019
Time: 7:00 pm – 9:00 pm
Location: Downtown Main Street, Klamath Falls Oregon
3) GRANTS PASS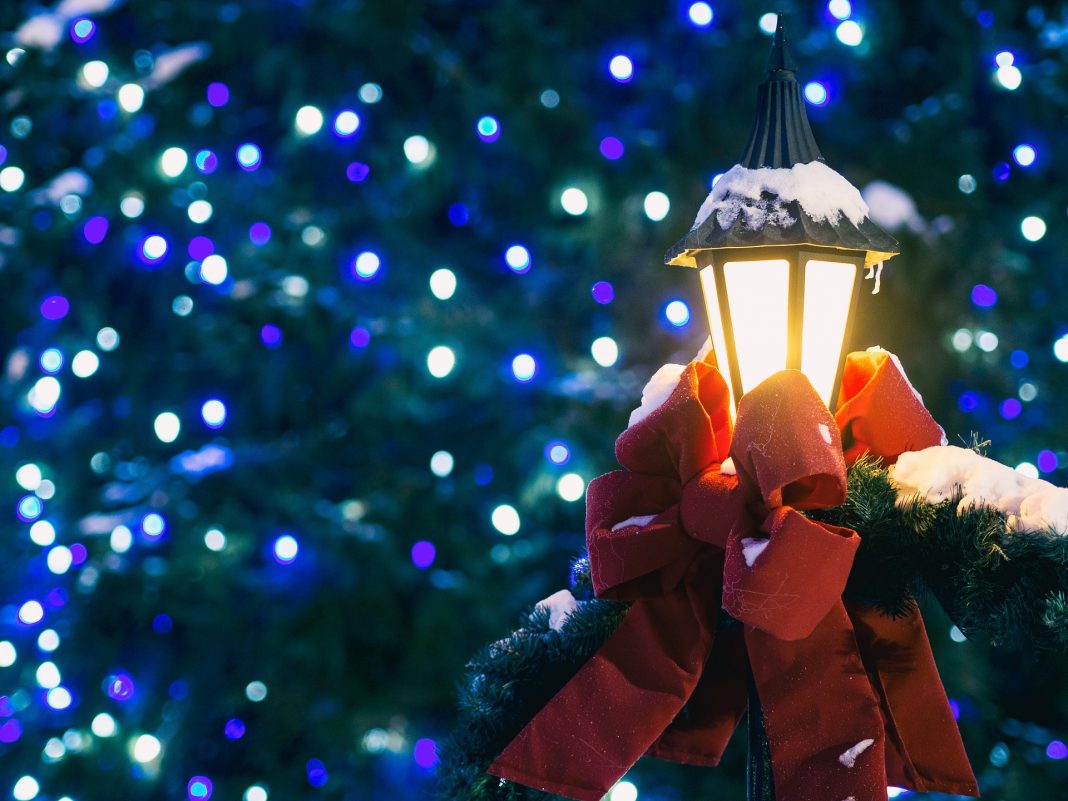 What: Enjoy the Grant's Pass Christmas Parade which features floats and marching bands.
Date: Saturday December 7th, 2019
Time: 6:00 pm.
From travelgrantspass.com: Join us for the annual Grants Pass Christmas Parade! It starts at 6th and K Streets and heads North on 6th. Bring the family and grab a spot along the sidewalk to see the community fill the streets with floats, bands and other yuletide entertainment.
Interested in being part of the parade? Call 541-450-6180 for details. Applications will be available online and in the Downtown Welcome Center.
OREGON COAST PARADES
1) SEASIDE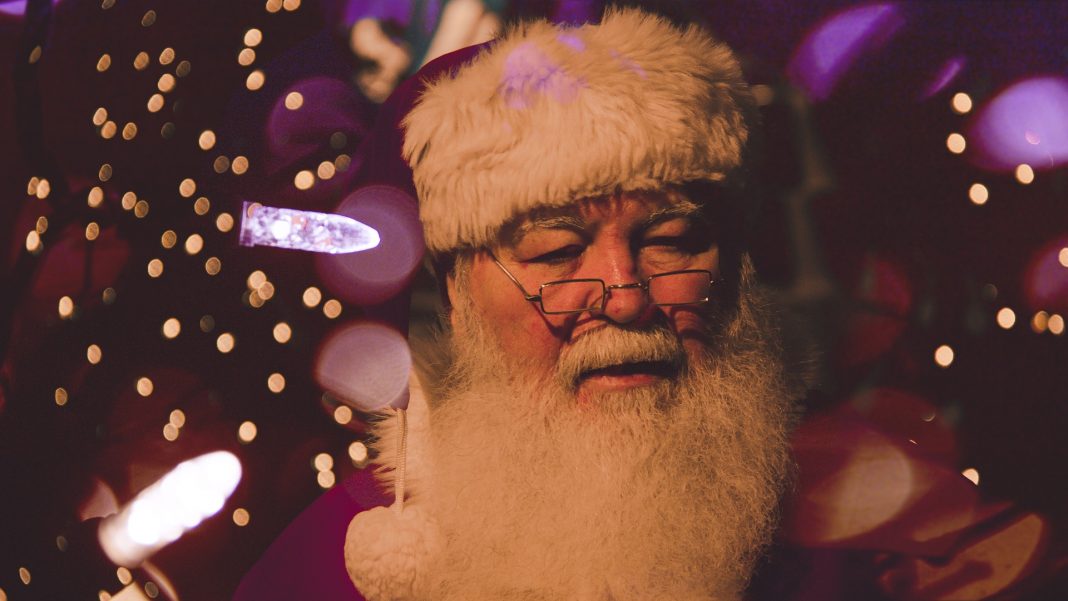 What: Going to the annual Seaside Parade of Lights is a great way to kick off your holiday season.
The Seaside Parade of Lights and lighting the community tree begin the holiday season in Seaside. The Parade begins on Necanicum Drive at 1st Avenue and moves on to Broadway to the musical tree of dancing lights, set in the pocket park at the west end of the Carousel Mall. Lighted floats, families, pets and community groups are decked with festive lights and parade watchers join at the end to gather around the tree and sing carols. Santa and his elf talk with children. Hot cider, cocoa, and cookies are served. Come be a part of this joyful evening of Christmas by the sea.
The Parade Of Lights is held annually on the Friday after Thanksgiving and starts at 7:00pm.
Date: Friday, November 29, 2019
Time: 7:00 pm – 9:00 pm
2) NEWPORT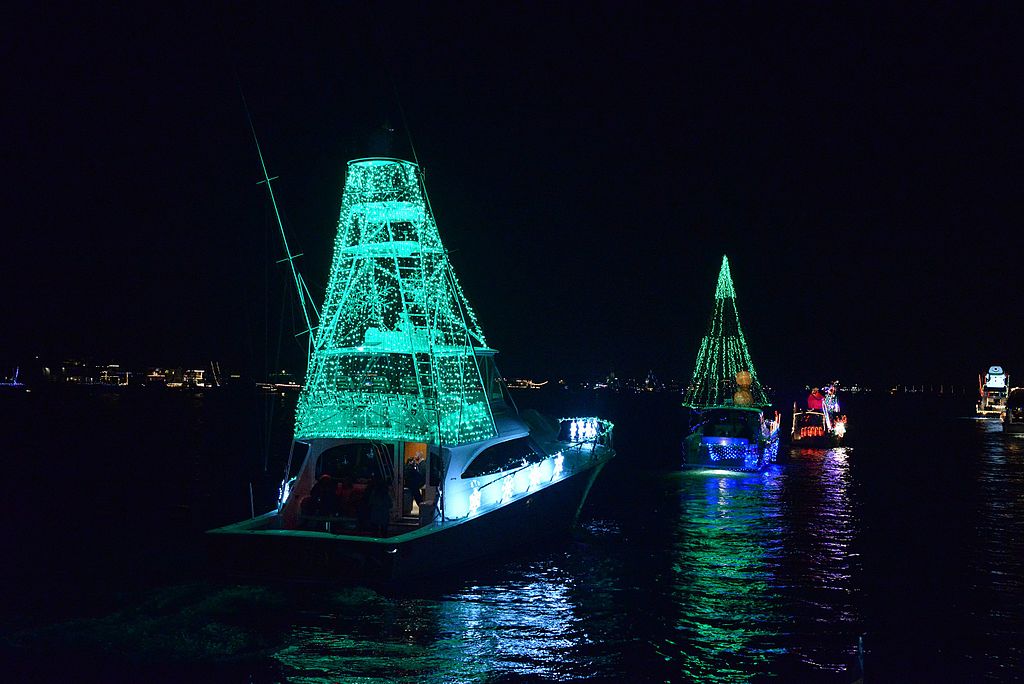 What: Check out Newport's Annual Lighted Boat Parade.  Local boats dress up for the season and parade along the waterfront.  Some boats offer rides in the parade for a charge.
Local boats that are decorated with festive lights parade along the historic bayfront. Gather at various vantage points along the wharf. Parade begins at dusk. Watching is free; some cruise boats offer rides during the parade (for a charge). 541-265-6200.
Every Friday and Saturday in December: Sea of Lights at Oregon Coast Aquarium. The 25th annual Sea of Lights kicks off Friday and Saturday, December 1, and 2, and continues on every Friday and Saturday in December. Sea of Lights is the largest holiday lights display on Oregon's central coast. Pictures with Santa are available every night of Sea of Lights through Christmas. SCUBA Santa will dive in the exhibits every night of Sea of Lights until Christmas.
The initial weekend is from 6 – 9 p.m. on Friday and Saturday nights. Admission to the kickoff weekend: free for Aquarium members, donated food item encouraged. $2 + 2 donated nonperishable food items for Food Share of Lincoln County per person. People may also donate new, unwrapped children's toys for the Newport Fire Department's Holiday Toy Drive in place of a food donation. Admission to the kickoff weekend without donation is $10.
Date: Saturday, December 2nd, 2019
Time: Dusk.
Location:  Newport Oregon's historic bayfront.  There is good viewing from the wharf.
If you're looking for a place in Oregon to see some amazing Christmas light displays, check out this list we've put together for you.