Last updated on November 14th, 2017 at 03:36 pm
Every year Lincoln City hosts one of the most popular events in Oregon, known as Finders Keepers. Make sure and mark your calendar, as this exciting treasure hunt goes from Mid-October through Memorial Day, in the search for over 3,000 handcrafted glass floats crafted by local artisans to take home and keep. I don't know about you, but I'd love to have one of these beautiful glass floats displayed on my mantle in my living room!
The Finders Keepers project started in 1997, which was sponsored by Lincoln City and has drawn in tourists from all over the country to search for their own brilliantly-colored, signed and numbered glass float.
Many in the past would often find treasures from the east, such as blown glass floats in beautiful shades of green and blue. These spheres were used by Japanese fishing crews to float their nets, and could be small as two inches or as large as two feet. The beautiful pieces were hoarded, polished and adored, and indeed an excellent find on the beach.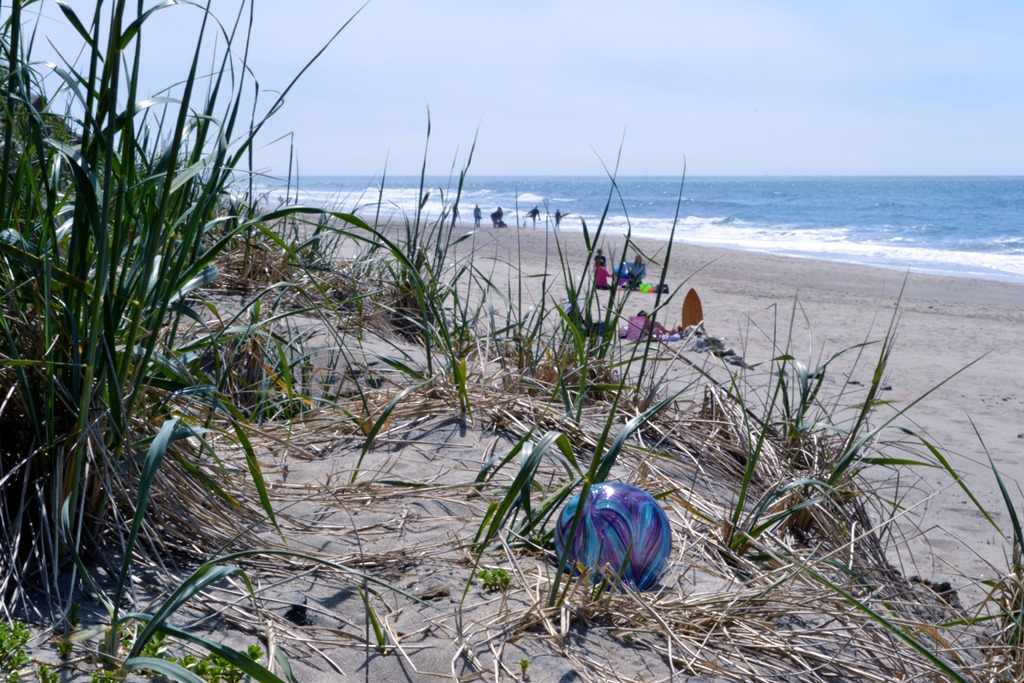 Fishing vessels around the world nowadays use buoyant plastic, resulting in a blown glass float being a rare find… Unless of course, you are on the beaches of Lincoln City. The event goes from October 14, 2017 through May 28 of 2018. Finders Keepers will take place in Lincoln City, and an army of "Float Fairies" will hide all the beautiful glass throughout seven miles of public beach, from Roads End on the north to Siletz Bay on the south.
HOW TO FIND GLASS FLOATS
THE BASIC RULES OF THE HUNT
Floats can be found above the high tide line and below the beach embankment
Floats are placed on the beach during daylight hours only.
Floats are hidden throughout the day, not just at one time.
Floats are out there every day rain or shine. On rare occasions weather and ocean conditions can create unsafe situations, official notice of any cancellations will be made on our social media channels and website.

Nearly 3,000 colorful glass floats are hidden every year along seven miles of the Oregon Coast, between Roads End and Siletz Bay, as part of the Finders Keepers treasure hunt. (Photo courtesy of the Lincoln City Visitor and Convention Bureau)
When you find an official numbered float, give us a call at 800-452-2151 to register your treasure. You'll receive a Certificate of Authenticity and information about the artist who crafted your float.
Don't forget to share a photo on our Facebook, Instagram (LincolnCityOR) orTwitter(@LincolnCityOR) pages and use #FindersKeepers.
A Few tips and words of advice
We use the term "hide" loosely, we want our treasures to be found!
Start your hunt at public beach access points.
During special drops we place other kinds of glass art, look for sand dollars, sea stars, shells, crars and coins too
Our Float Fairies hide floats at random times and locations…not even we know.
If you find an official numbered float, the registration number is located on or near the "button" on the underside.
Unnumbered floats and glass art pieces cannot be registered.
Special glass drops
In addition to the numbered floats, there will be extra pieces of glass art on the beaches for holidays and special occasions. Special drops can include a combination of glass floats, sand dollars, crabs, sea stars, shells or coins. Check out the special drop schedule for the 2016-2017 season.
Trash for treasures & glass float drawings
Special drawings are held monthly at the Visitor Center for glass floats. Bring a bag of beach trash to the Visitor Center at 540 NE Hwy 101, and fill out an entry form to win a glass float as part of Trash for Treasures. People with disabilities who prefer not to beachcomb are also eligible to enter and win a monthly float drawing.
Bring everyone to the coast to experience the fun of float hunting. Start a new family tradition!