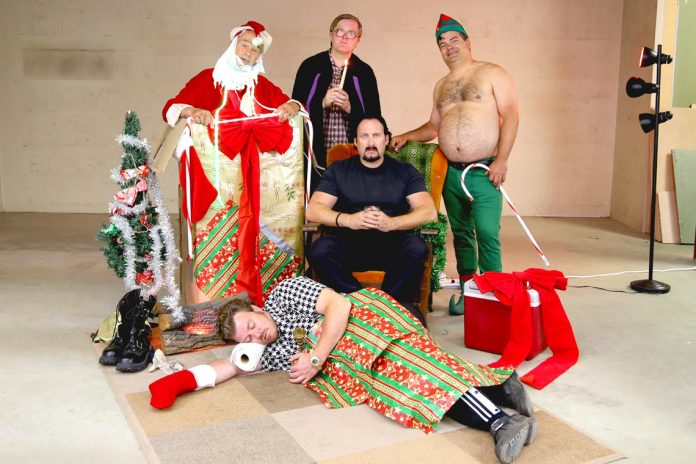 Ricky, Julian, and Bubbles, the trio at the heart of Canada's most beloved redneck comedy series are returning to Portland for a staging of their live holiday show, Dear Santa Claus, Go Fuck Yourself.
More info from portland5.com:
THE TRAILER PARK BOYS
DEAR SANTA CLAUS, GO F#CK YOURSELF TOUR
Featuring Ricky, Julian, Bubbles, Randy & Mr. Lahey
Ricky, Julian and Bubbles are back on tour, but this time they're not alone – Mr. Lahey and Randy will be there in all their drunken glory!
When Bubbles tries to spread the true meaning of Christmas to the world, his good-hearted plans are botched by Julian cashing in on the festive season and Ricky's relentless pursuit of the real Santa. If that wasn't enough, all three of them have to deal with the very intoxicated Jim Lahey and his cheeseburger-eating sidekick, Randy.
Spend an evening with the boys for a Christmas sh#t show you will never forget!
Catch up on all 11 seasons of Trailer Park Boys, streaming on Netflix worldwide.
Seattle Theatre Group welcomes The Trailer Park Boys to the Portland'5 Arlene Schnitzer Concert Hall Friday, December 1, 2017 at 8pm. Tickets ($29.50, $39.50, $49.50 plus fees) go on sale Friday, September 15 at 10am through portland5.com, the Portland'5 Box office and TicketsWest outlets, or by phone: 800-273-1530.
Hit the link here to purchase tickets now.
More info at the official tour page here.