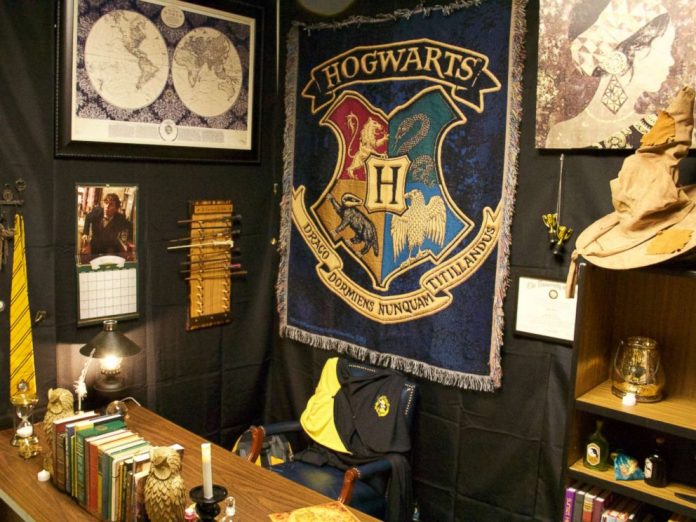 Last updated on November 14th, 2017 at 03:38 pm
A teacher at Evergreen Middle School in Hillsboro, Oregon, has recently caught national attention with his Harry Potter-themed classroom. Kyle Hubler, an avid Harry Potter fan since he was in middle school has been collecting themed trinkets and objects since he was a kid.
All of his collectibles over the years have of course helped keep expenses down for the magical decorating of his classroom.
The teacher's favorite Harry Potter quote greets students as they enter: "Happiness can be found in the darkest of times, if one only remembers to turn on the light."
Outside of Hubler's classroom the hallway is decorated to look like Platform 9 3/4. The classroom is complete with long tables corresponding to each of the fictional wizarding school's four houses: Gryffindors sit in the back of the room, followed by Hufflepuffs, then come Ravenclaws and Slytherins.
"I was able to do it relatively cheaply for about $300 to $400," he told ABC news. "I just wanted to show them a little aspect of my personality to start bridging the connection between teacher and student," he said. "It's not just a one-directional relationship where I'm just imparting knowledge onto them, but we can connect as human beings as well."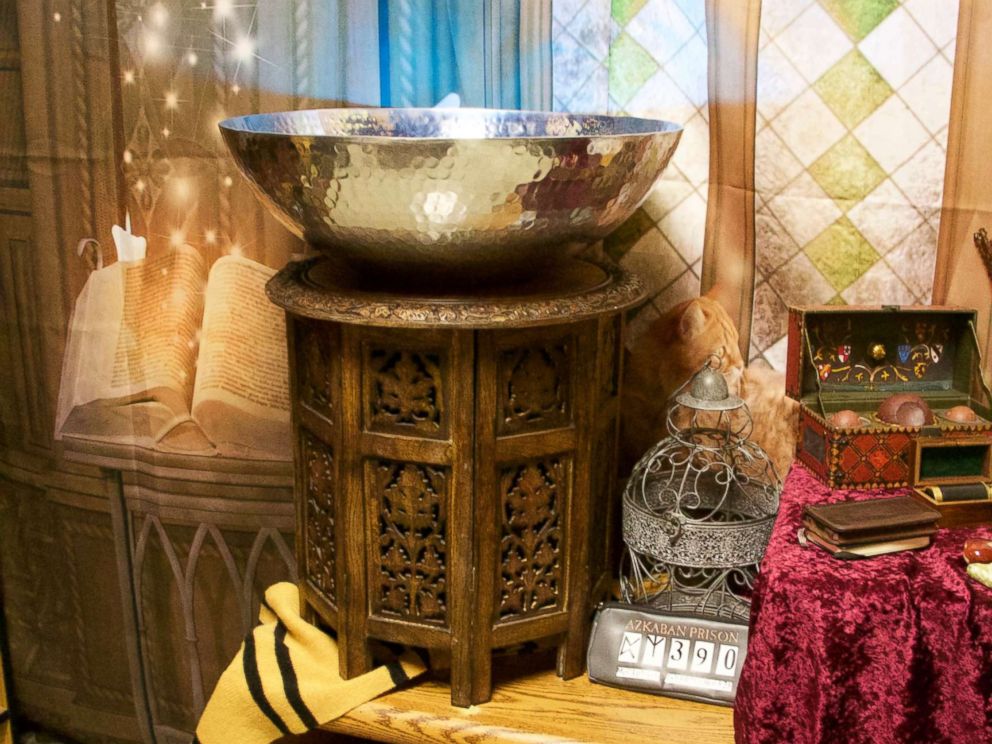 Transforming the classroom into a magical Harry Potter theme took him around 70 hours, which he finished over the first week of August as temperatures soared into the triple digits. His project included hanging black trash bags all over the ceiling and then splattering them with paint.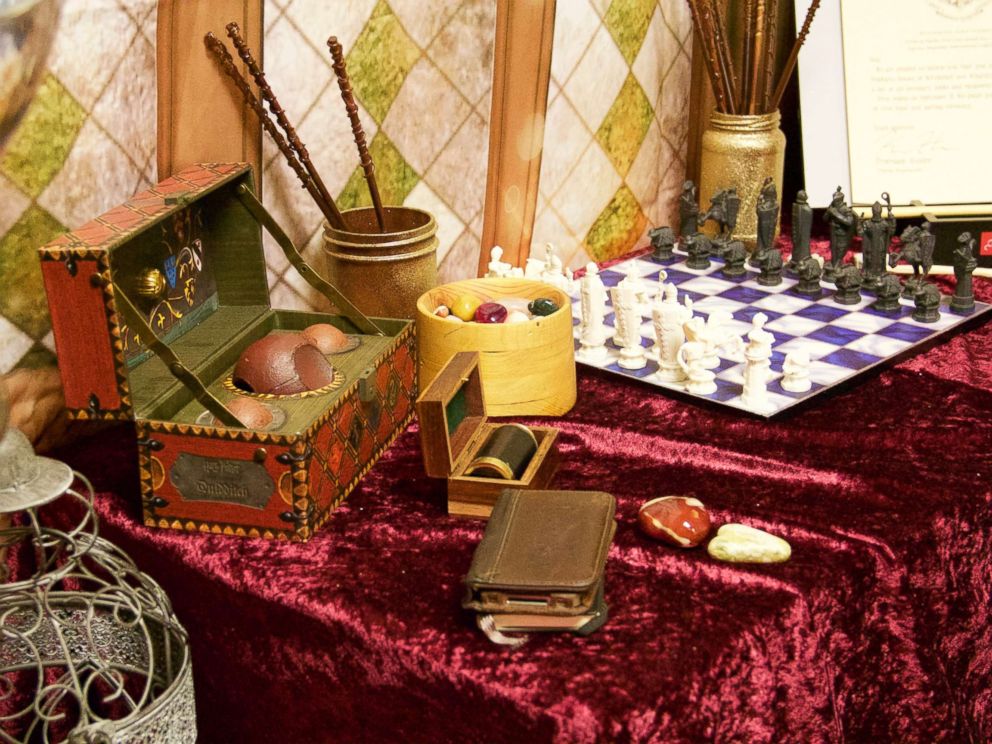 "I started coming into school about five weeks before the students arrived," said Hubler. "My principal was excited and he was looking forward to seeing the students' reactions. A lot of my coworkers I showed were all amazed by it as well."
As far as Hubler's favorite part of his classroom he goes on to say, "The fact I hear my students wanting to come to my class even when they don't have my class that period, or poking their head in at lunch, or just excited to come back the next day — that's the best feeling."