Is this real life? Who the hell goes into a fire danger zone and sets off fireworks? Apparently, that's exactly what happened as the Oregon State Police announced that it's most likely the cause of the Eagle Creek trail fire.
"We believe that fireworks is the cause," says Sgt. Kaipo Raiser of the Oregon State Police. "We do have a suspect identified. No one has been arrested at this point. Potentially, there could be criminal penalties as well."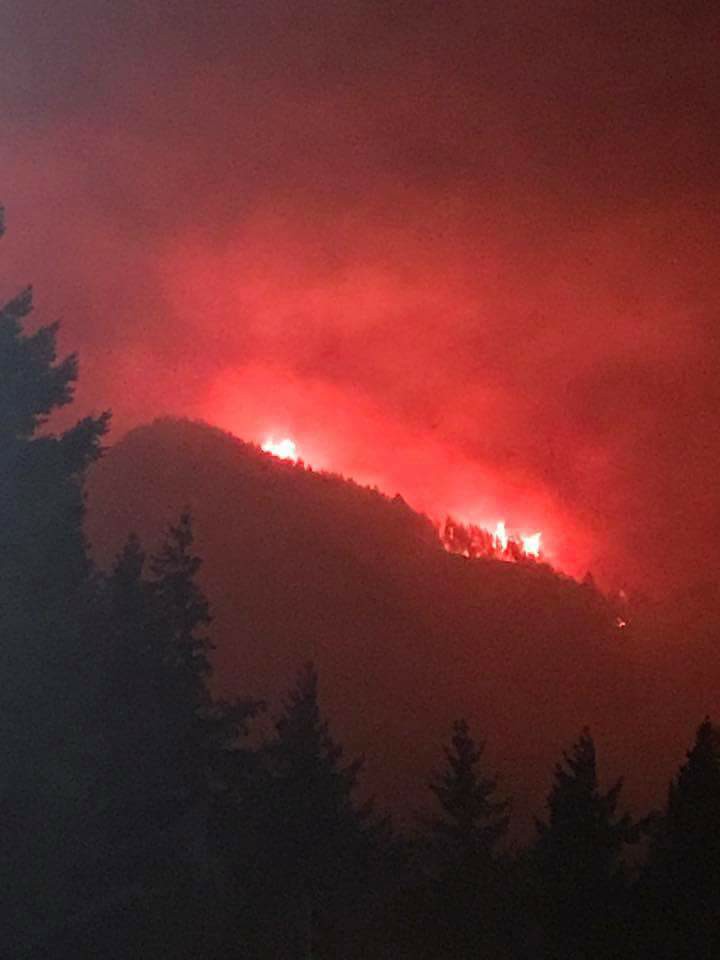 The fire began about a mile up from the Eagle Creek trailhead – which is very close to Punchbowl Falls, a popular spot to explore in Oregon. The fire was started sometime Saturday afternoon, and reported by KATU-TV to have been a teenage boy. According to Oregon State Police, the boy is cooperating with authorities and could be facing charges of arson and reckless endangerment.
As we reported yesterday, this fire sadly resulted in 153 hikers being stranded on the popular trail. Thankfully, those who were stranded have since been rescued.
The fire grew rapidly and is reported to have reached 3,000 acres with 130 homes already evacuated in Cascade Locks.