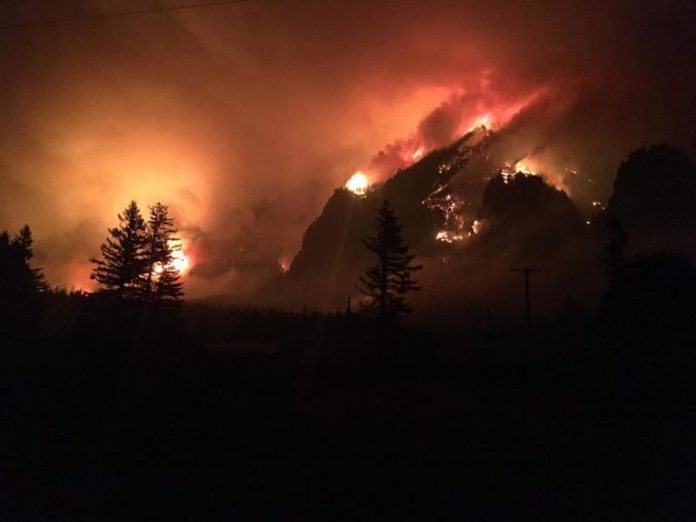 According to the latest at OPB, Oregon Governor Kate Brown has said federal authorities rejected pleas to help fight fires in Oregon, just as wildfire season was heating up.
Over Labor Day weekend, we watched in horror as the Eagle Creek Fire raged across the Columbia River Gorge. If this was not shocking enough, word spread quickly about an irresponsible teenager with fireworks who started the fire.
Governor Brown said officials threw every resource they could at battling the fire, but Brown says she wanted more.
"I talked with the federal authorities two weeks ago, asking for additional federal assistance," Governor Brown said. "I was told point-blank 'no'."
Even with help from the U.F. Forest Service, and Oregon expecting the arrival of 200 active duty military from Joint Base Lewis-McCord in Washington, it just doesn't seem like enough. Brown suggests the feds should do more, considering how much of our beloved forest has already burned in Oregon.
"Right now, over 500,000 acres are burning in Oregon," Brown said. "Of the acreage burning nationally, it's roughly 1.8 million acres."
Currently, the largest fire in the country is the Chetco Bar Fire, located in southwest Oregon. The fire originally was threatening brookings, but as we write this story it's now moving toward Grants Pass.