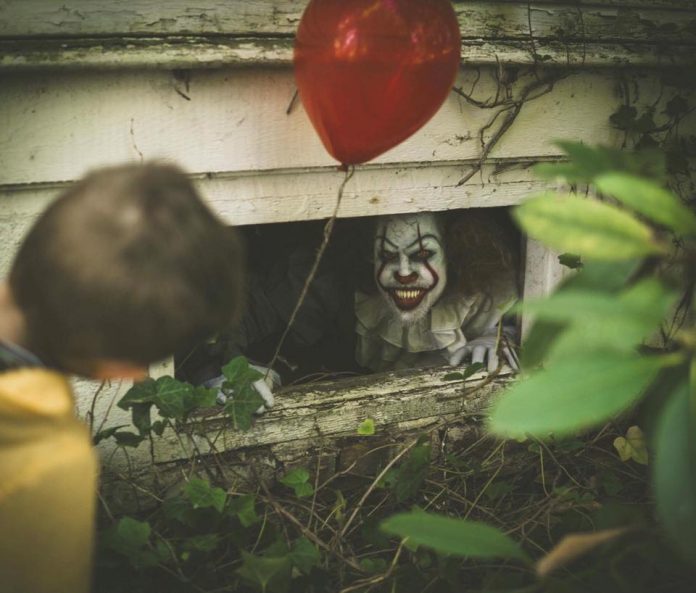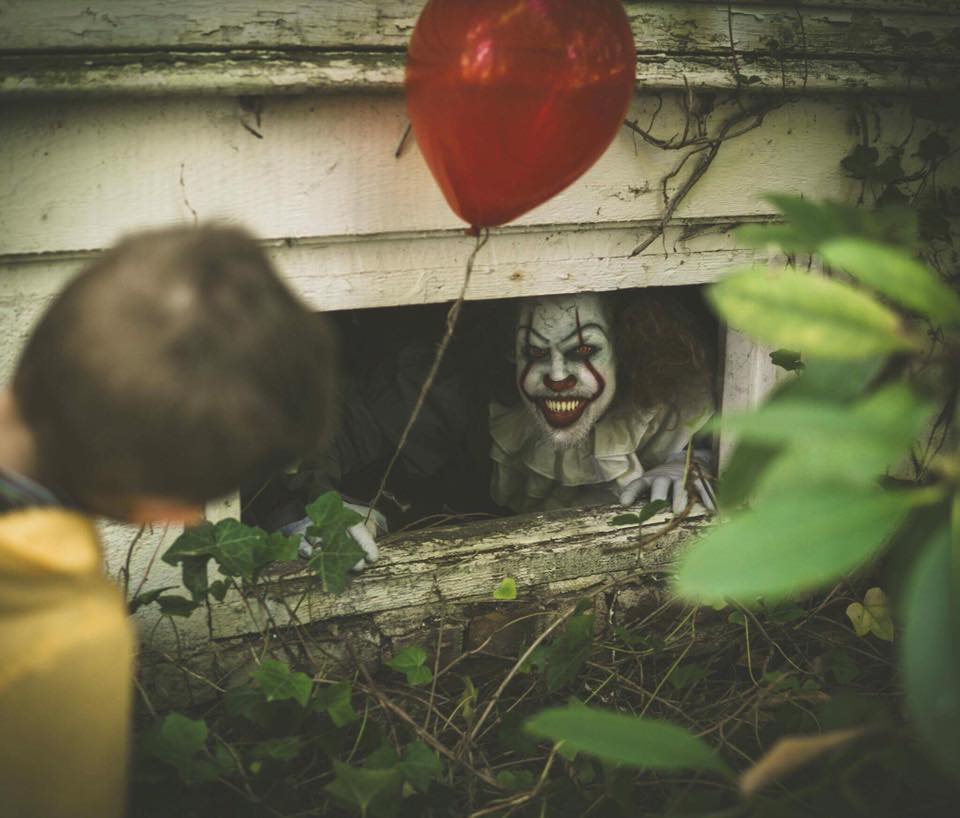 Stephen King's "It" has pushed the new film near the top of the highest-grossing horror films in history. Clowns scare the crap out of a lot of people, and word has it there's a lot of pissed off clowns right now as the movie is literally causing them to lose work. When I found out the new flick was coming in 2017, I patiently waited all year and got my tickets the first day it was released.
I jumped out of my seat, I laughed at times, and overall I was quite impressed with the new flick. My jaw dropped recently when I came across these photos recently captured in Oregon.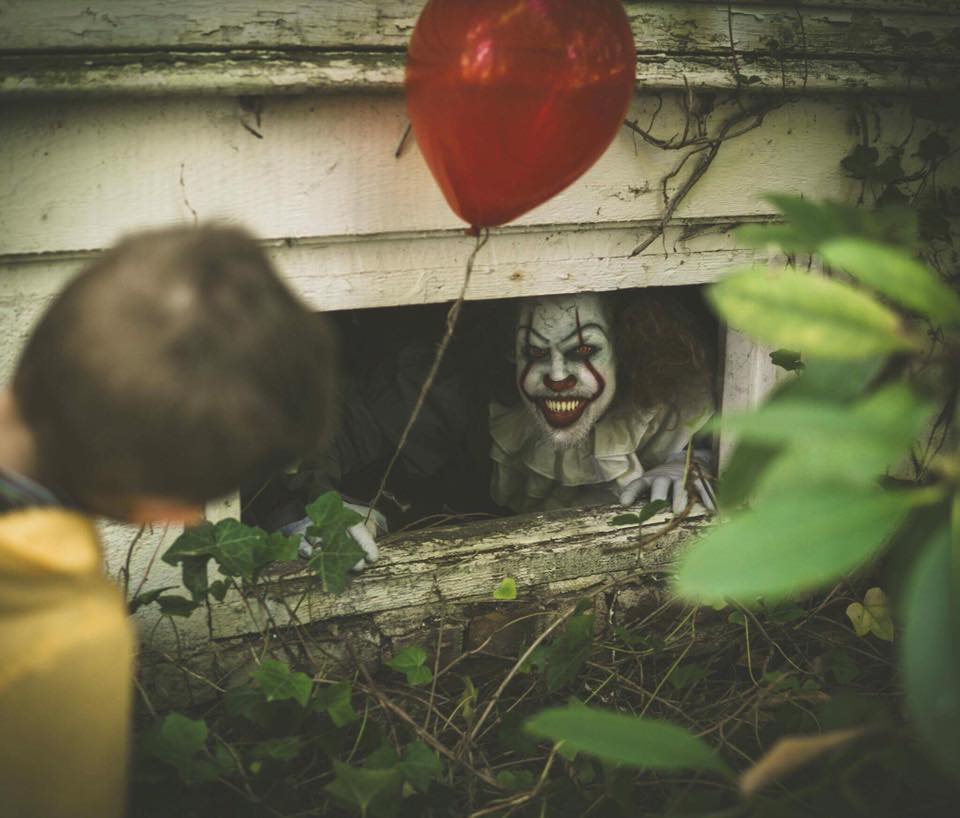 This is what nightmares are made of. The little boy, Aeyr who depicts Georgie from the film, had to be prepared for weeks by his mom Taelor Cansler, leading up to the shoot. Aeyr watched as Taelor put the makeup on Pennywise, to ensure he wouldn't be scared during the shoot.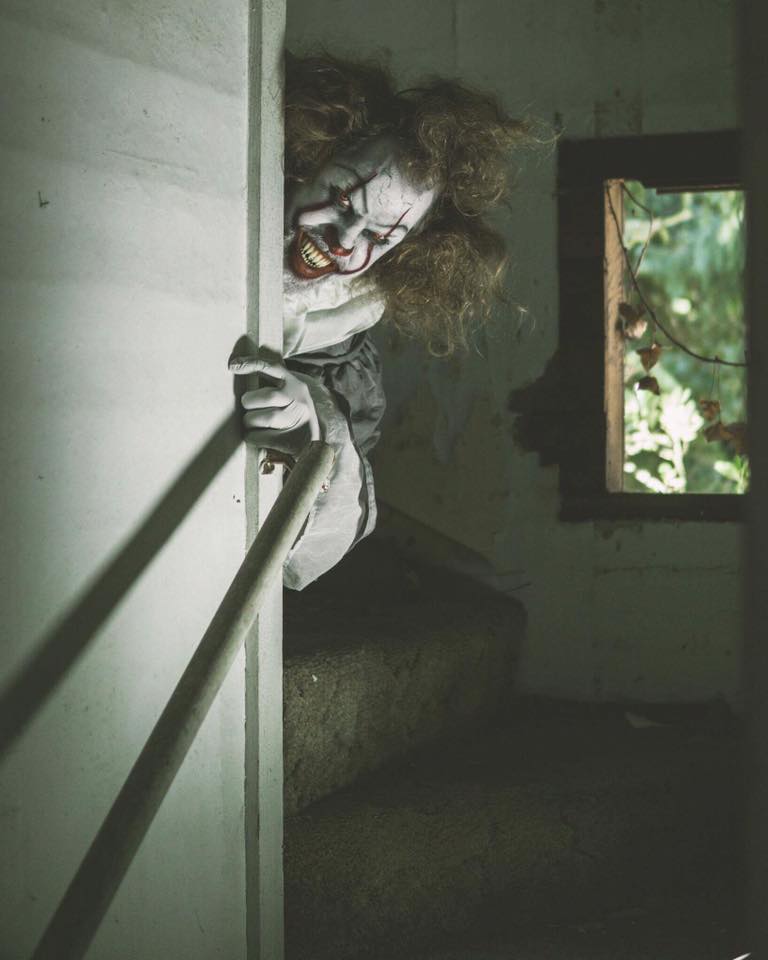 The man behind the camera is Lance Allen Reis, who has recently done a lot of outstanding portrait work. Reis, an Oregonian behind his company Kickass Designs, has always been a huge fan of the movie. Reis had his eyes on the perfect house for at least a month as he planned. He knew it would be the absolute perfect place to shoot the freakish photos.
With the help of Dark Stitches, who happens to be the same designer who designed Rob Zombie's outfits, his vision was coming together. As far as the freakish makeup, Taelor Cansler, obviously did an outstanding job. I was personally amazed by how well she did on the teeth!
Kyle Beirley, from Portland, was the man chosen for Pennywise, the dancing clown. They could not have picked a better person for the part. As you can see in the video shot by Karl Whinnery, Beirley sounds and acts just like him.
While the house in Hillsboro had been abandoned since 2007, they did have a small hiccup. Upon arriving, they were greeted by the woman who owned the home, who was understandably frustrated with the property being vandalized in the past.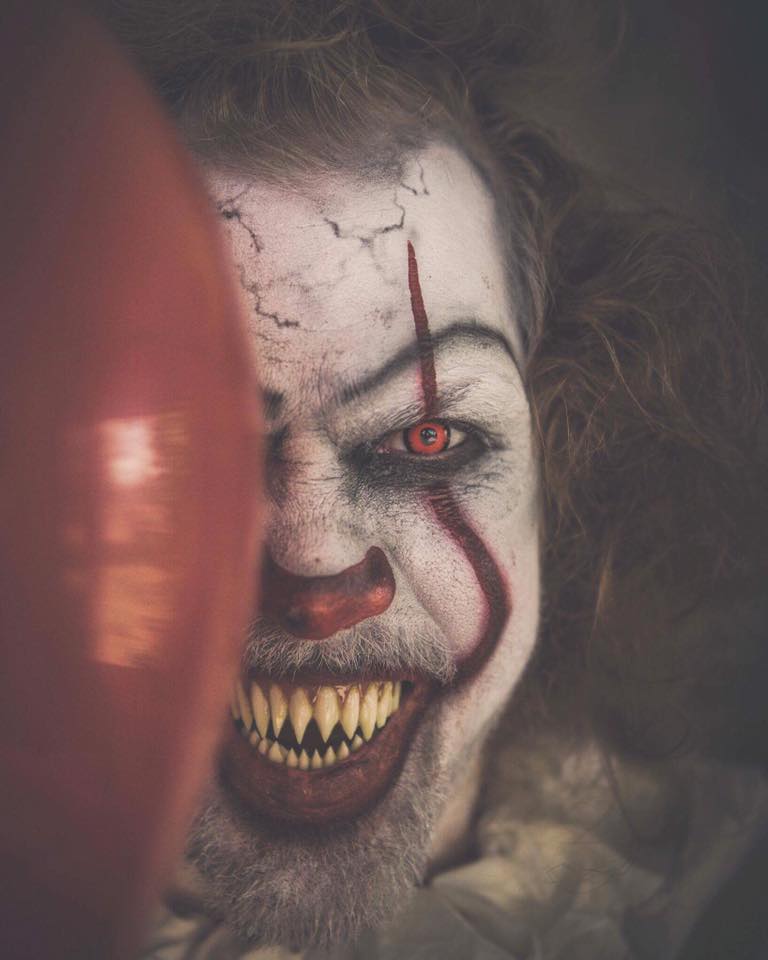 When they explained they were there to do a photo shoot, and this was a project that had been planned for quite some time, her mind was put at ease and they were allowed to continue.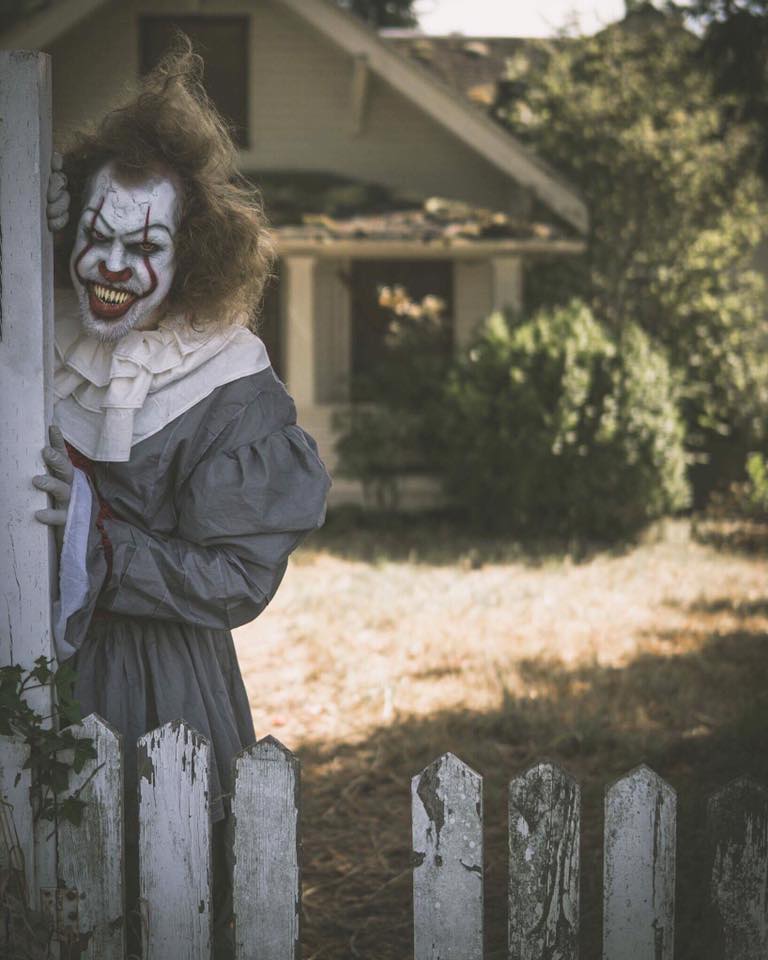 The best part about this house? The owner let them know it's definitely haunted. Story has it, a whole family was murdered here back in the 70s.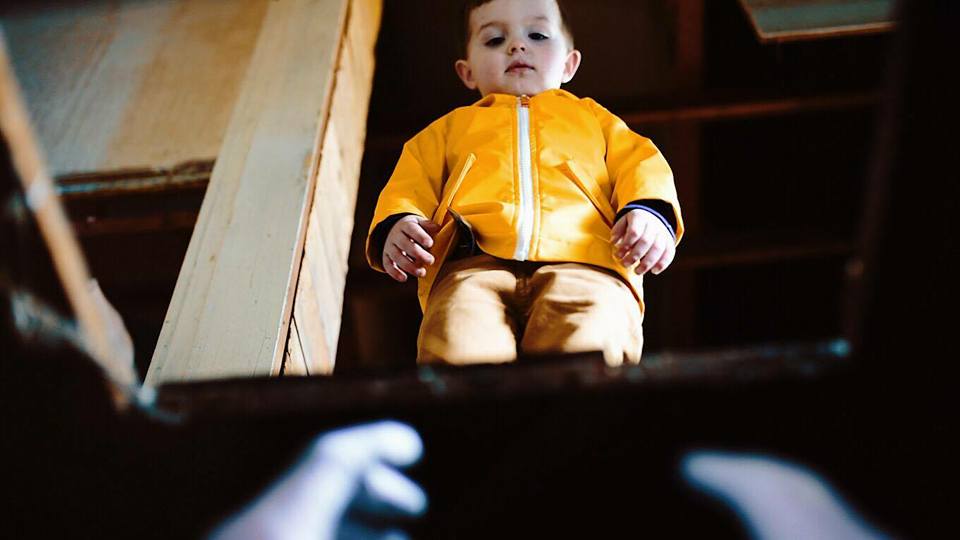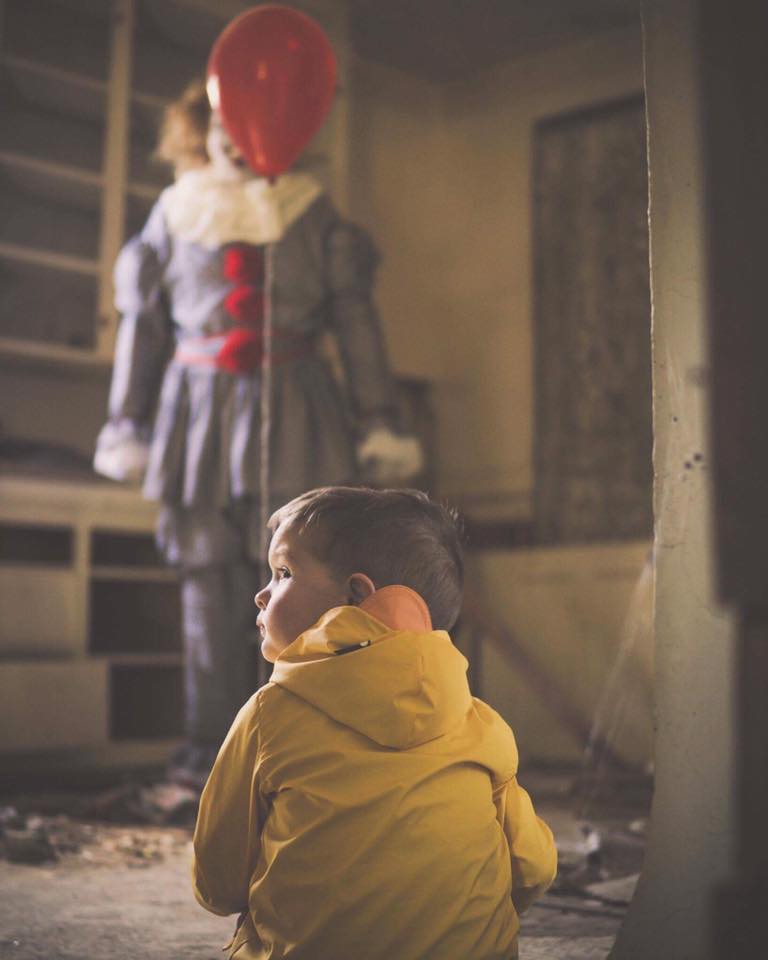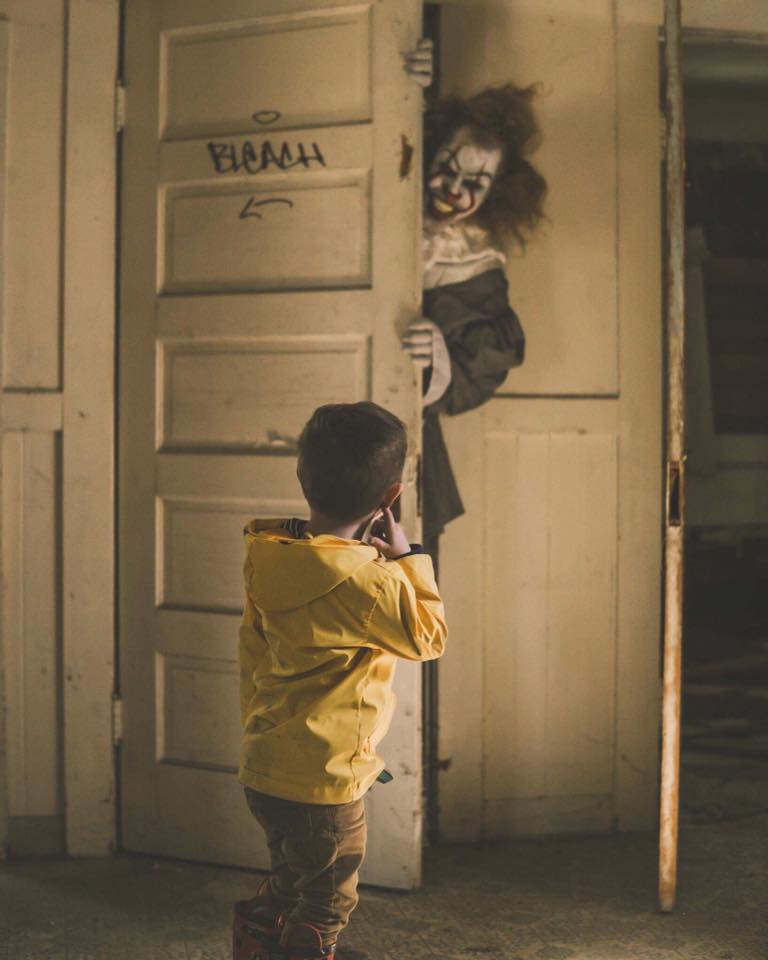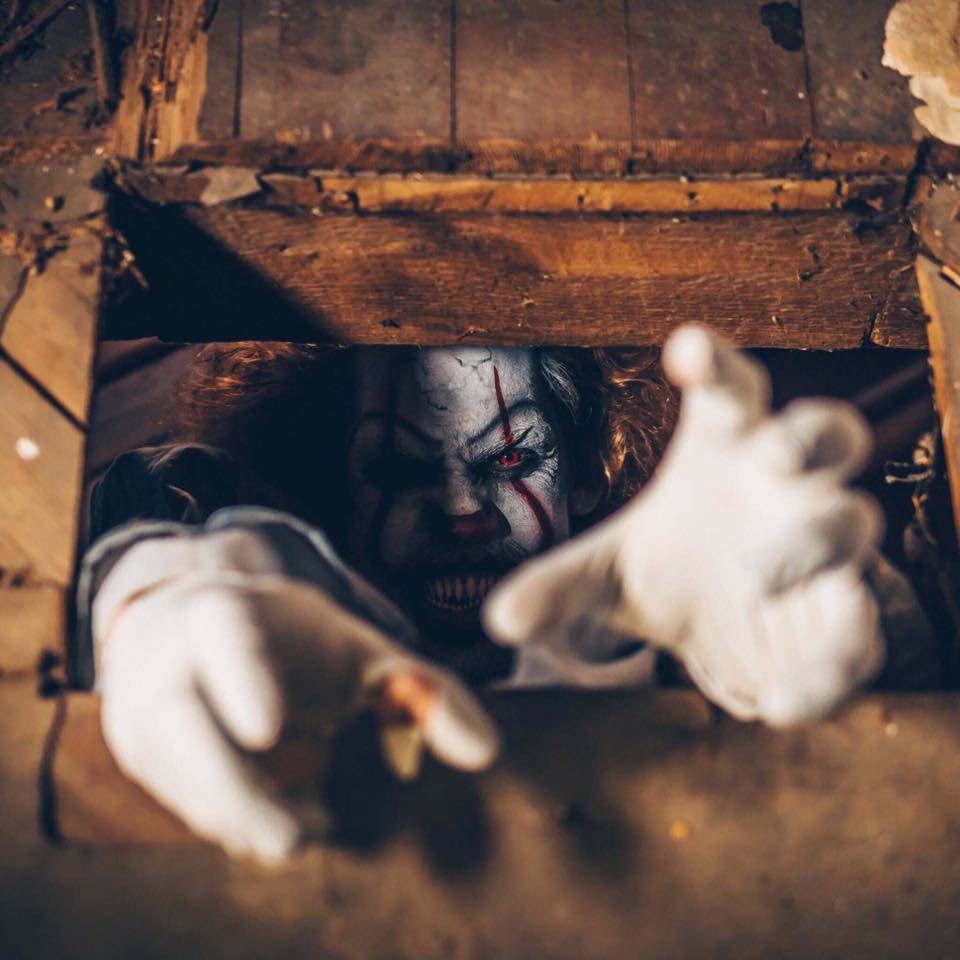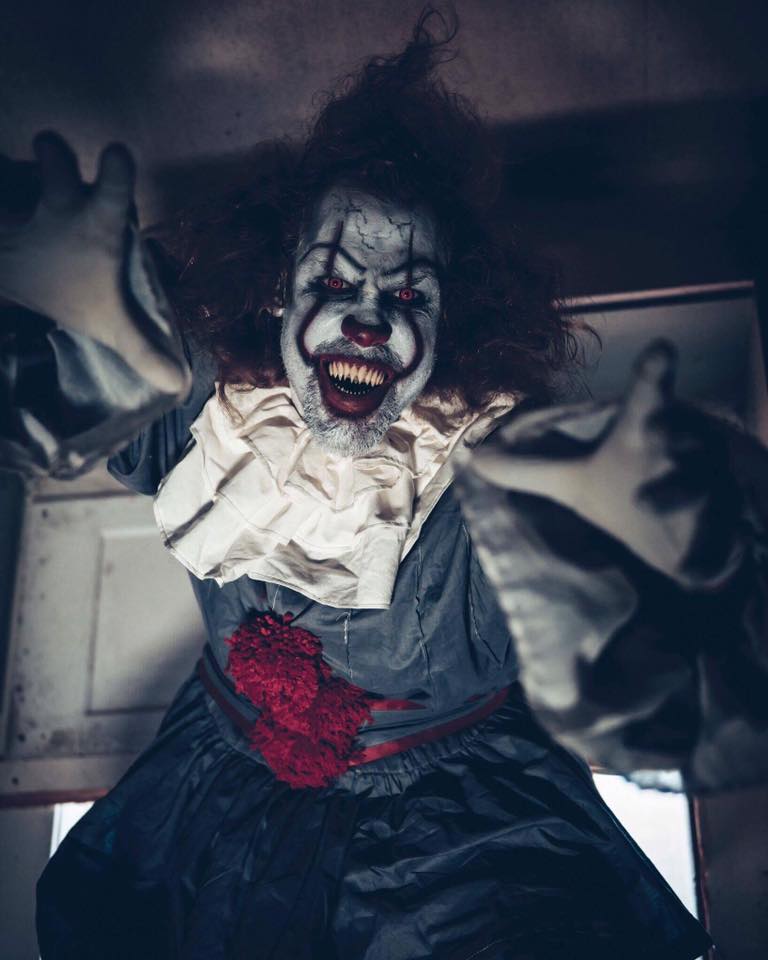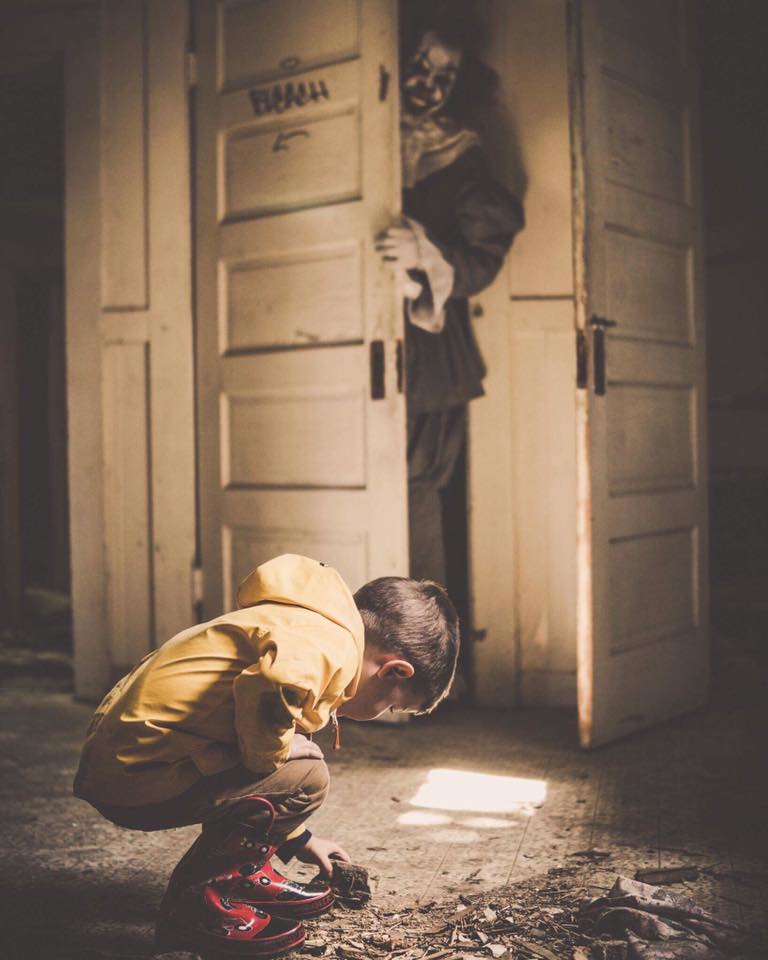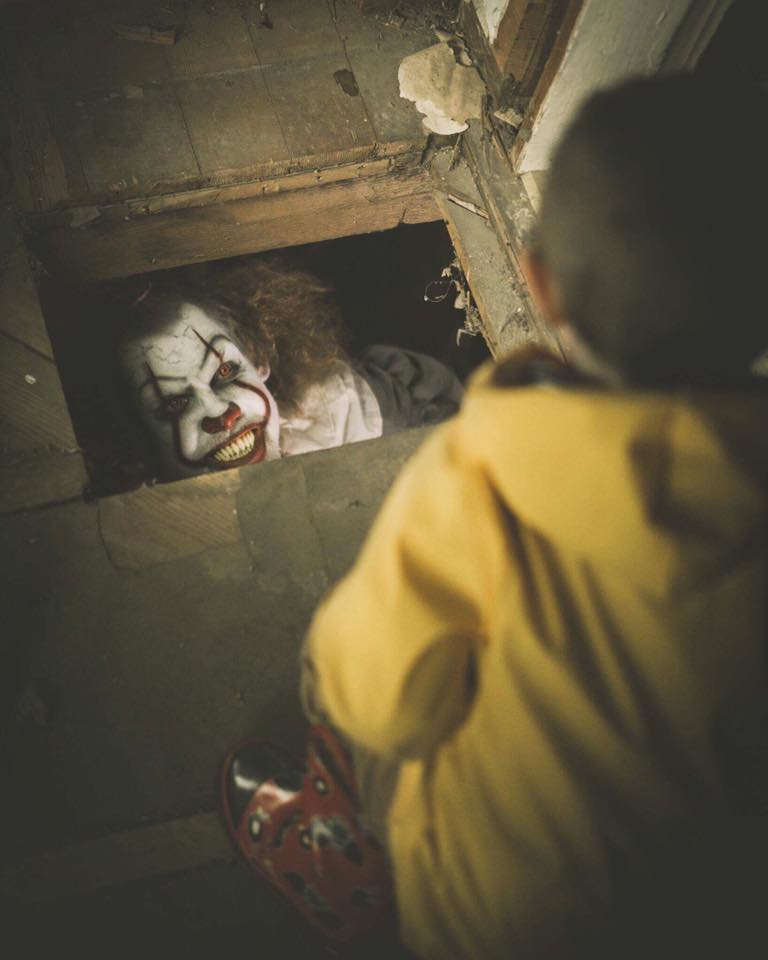 Photography by Lance Allien Reis (Instagram)
Makeup by Taelor Cansler (Instagram) | Website: ripcityfx.com
Pennywise the clown depicted by Kyle Beirley
Georgie: Aeyr (Taelor's son)