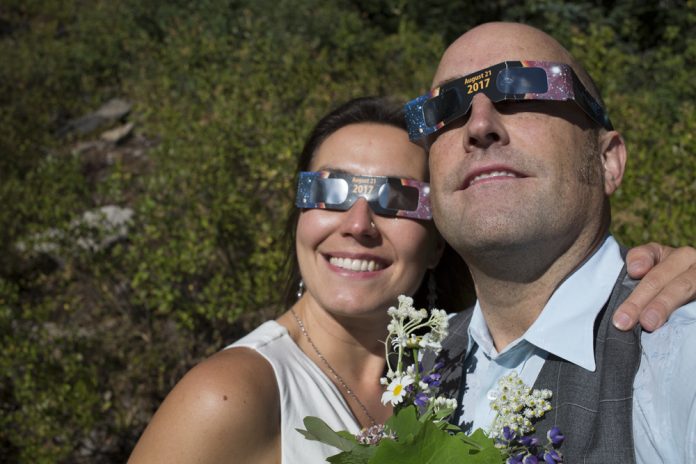 Newlyweds Matt and Alicia O'Brien had an out-of-this-world wedding during the total solar eclipse in Oregon, and shared their beautiful story with us.
Matt, a professional photographer for 17 years, has been living in Portland since he moved here in 1995. His wife Alicia has been in Oregon since 2003, and they met online about a year and a half ago. Together, they are raising their beautiful children and were engaged at the
One Moto Show
in Portland.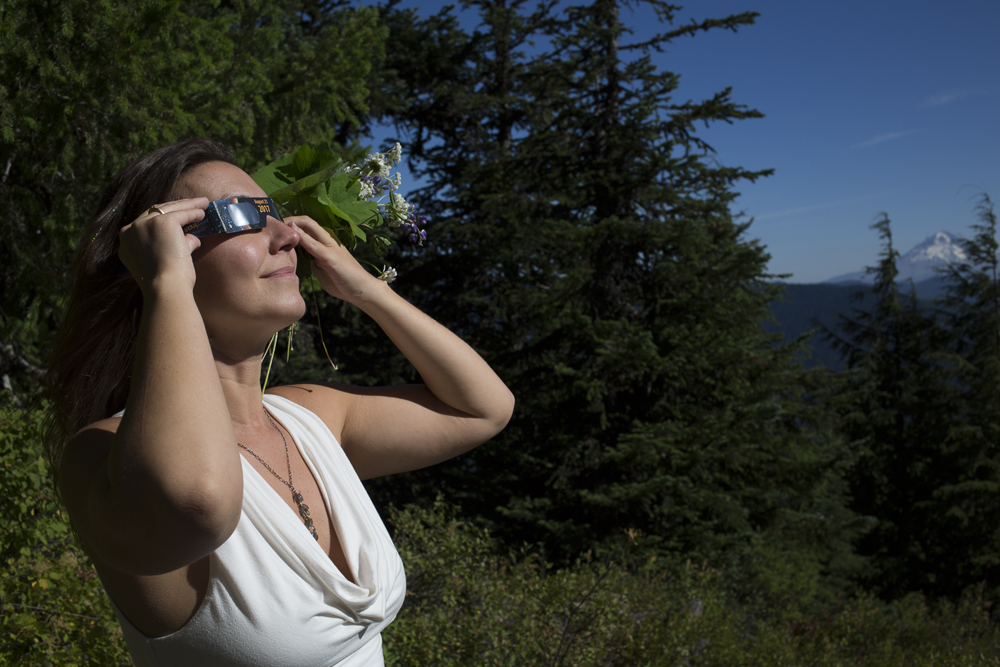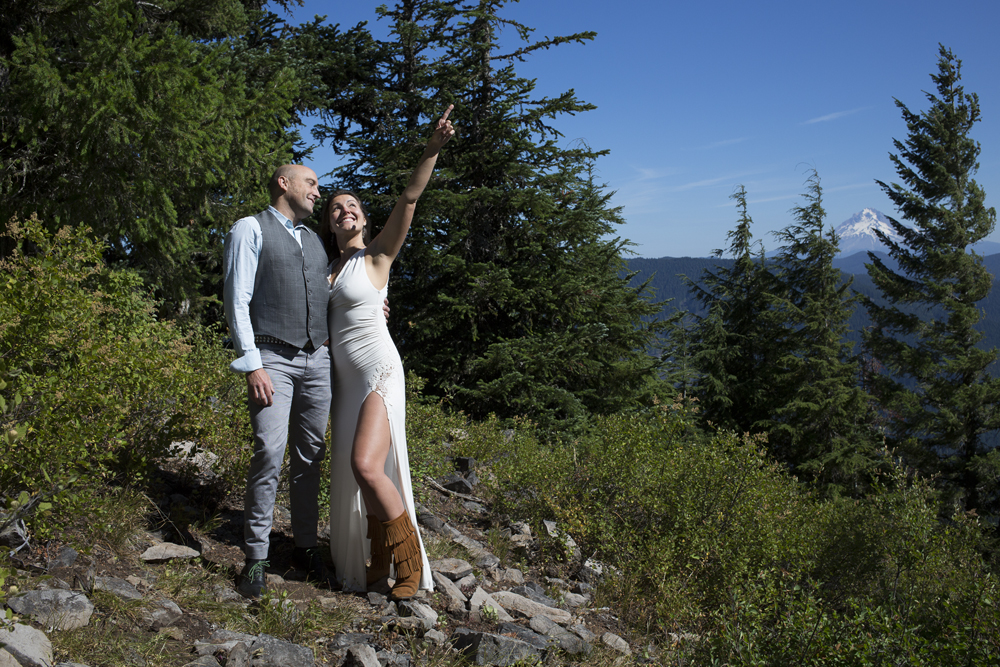 Originally, they had planned to get married in Lincoln City but changed plans after considering the possibility of clouds, and of course the large crowds in the small coastal town. Their new plan was centered around getting married at a friend's father's house in Sisters, but then their plans came to a halt when the fires grew out of control in the area, forcing him to evacuate from his home.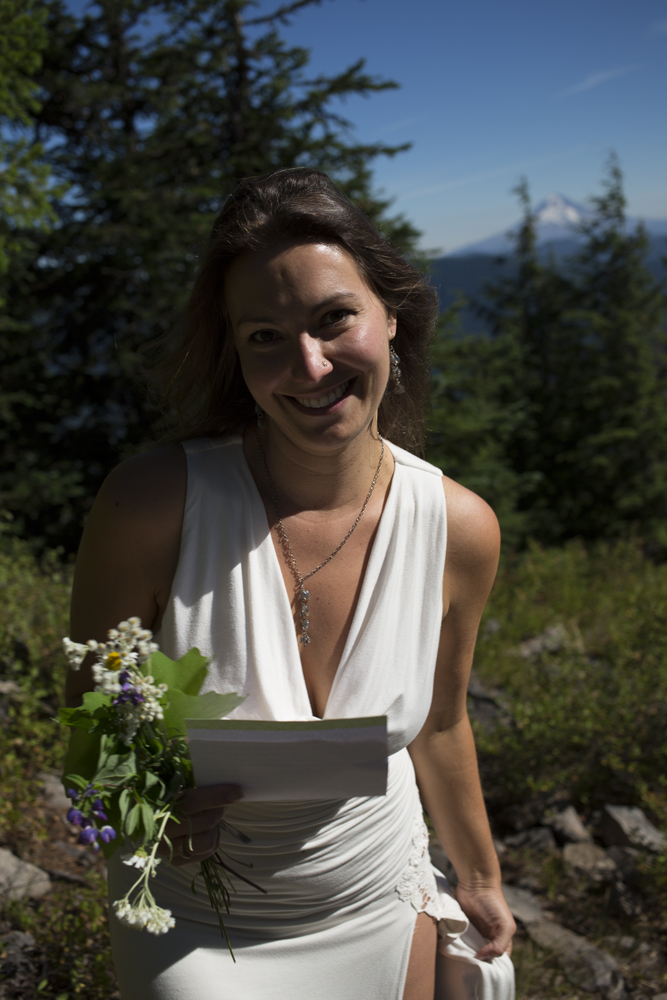 And that's when it hit them – the obvious next move was to somehow get married in the zone of totality, and nothing was going to stop them this time.
The couple set out for 111 miles down Highway 224, past Ripplebrook. They planned ahead the night before, searching online and looking over topographical maps to find the perfect look out.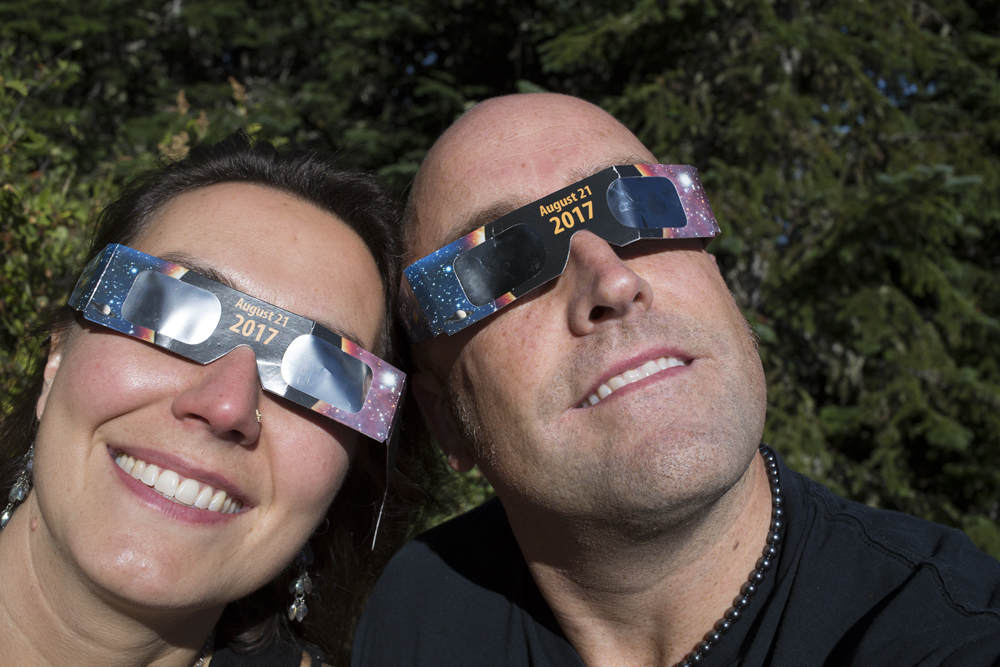 They ultimately decided on Oak Grove Butte to exchange their vows. They celebrated in the path of totality on an amazing and clear day at the butte with a gorgeous view of Mount Hood.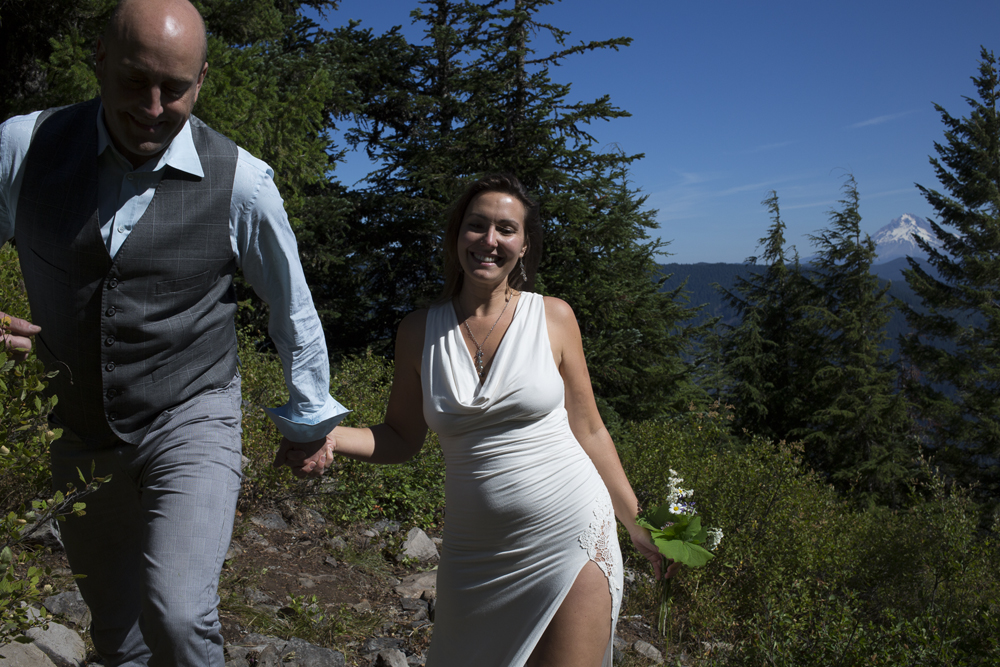 Once the eclipse's totality was finished, and the light returned they then exchanged their vows. But this won't be the last time, as the newlyweds plan to marry once more come September of 2018, where Matt tells us they plan to have a huge bonfire wedding with all of their kids.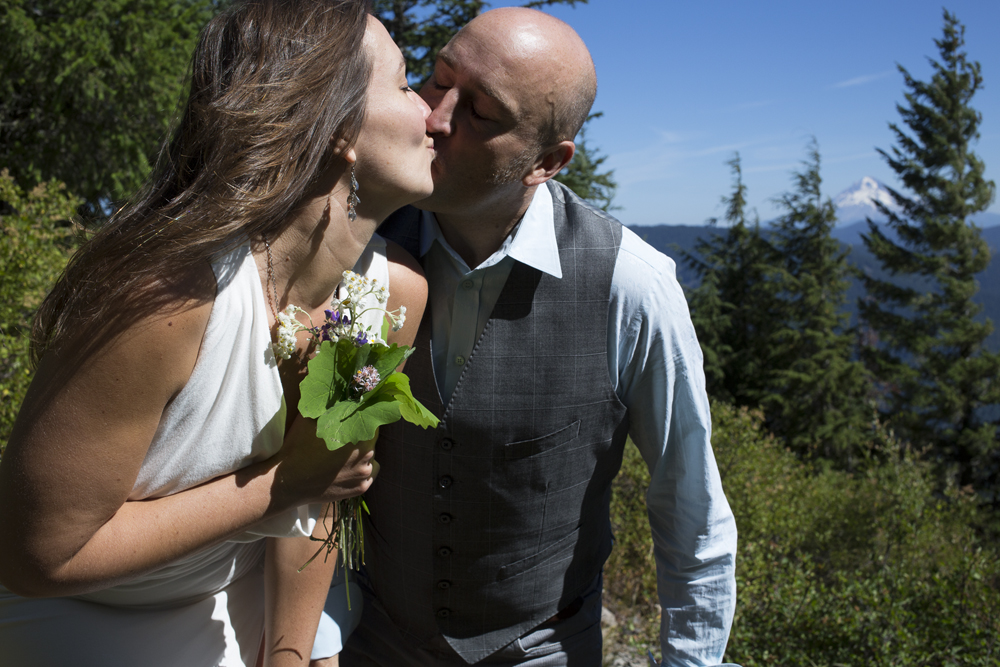 Their next move? Of course, they plan to win the Powerball tonight, and go around the world in search for their perfect dream homes. As far as their honeymoon goes, "somewhere warm and sandy," groom Matt O'Brien told That Oregon Life.