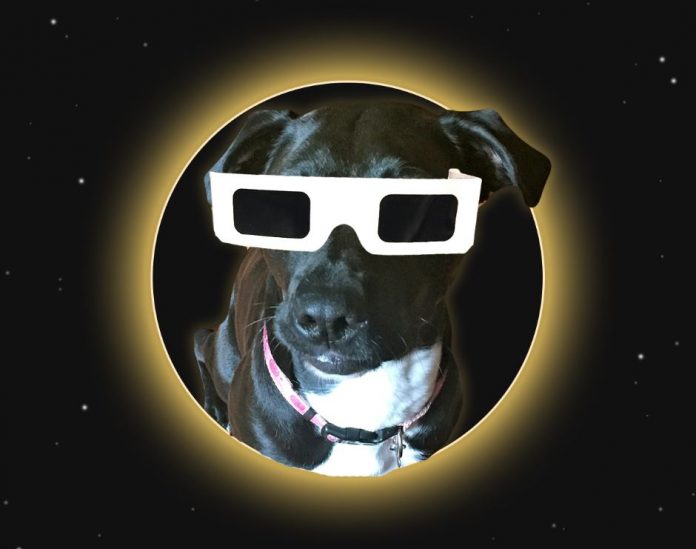 Unless you've been living under a rock on Mars with your eyes and ears shut tight, you know not to look at the sun during the total solar eclipse happening on Monday. But what about your pets? Oregon is home to one of the highest pet-per-capita rates in the country, so how can we be sure our dogs and cats are safe?
Because total solar eclipses are so short of an event, we don't have a ton of data on animal safety and behavior during the phenomenon. It doesn't help that total solar eclipses are visible from some point on the Earth's surface only about once every 18 months—and that point on Earth could be in the middle of an ocean or on a very remote piece of land, where few animals and humans to observe them would be.
Studies of animal behavior during total solar eclipses in the past tell us that frogs and crickets may start their evening songs, nocturnal animals (like bats, for instance) may get confused and active, and plants may even begin to close up as they do at night.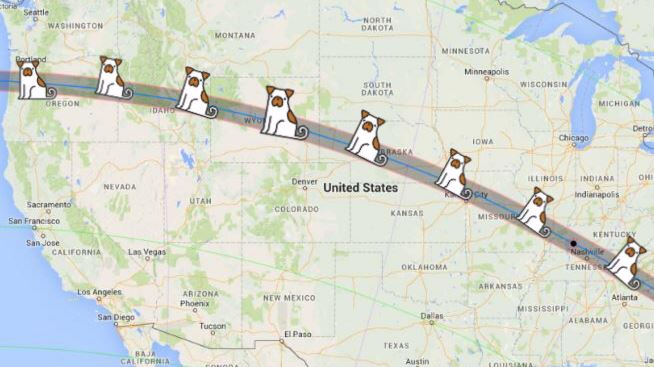 A client care advocate at Powell Veterinary Center in Portland tells us it would be prudent to keep pets indoors, but if they absolutely must go outside during the solar eclipse, "No worries, your dog is not going to be staring at the sun." In other words, your pup's eyes are completely safe.
We still think pets look mighty cute in those solar eclipse glasses, though.