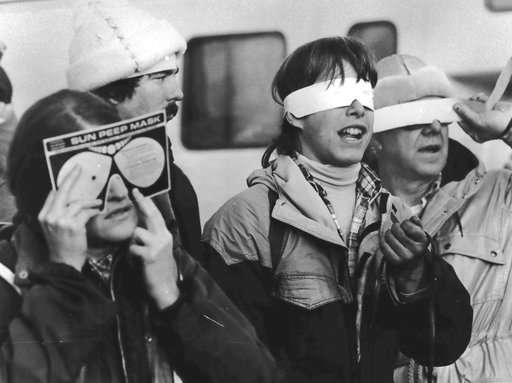 With most of Central Oregon in the 2017 path of totality for the solar eclipse, it's been estimated we expect at least a million people traveling to the Beaver State to see the once-in-a-lifetime event. Beginning at 8:46 am on August 21, 2017, at Yaquina Head Lighthouse near Newport on the Oregon Coast, for more than a 60-mile-wide radius the eclipse will darken the state before moving across the continent.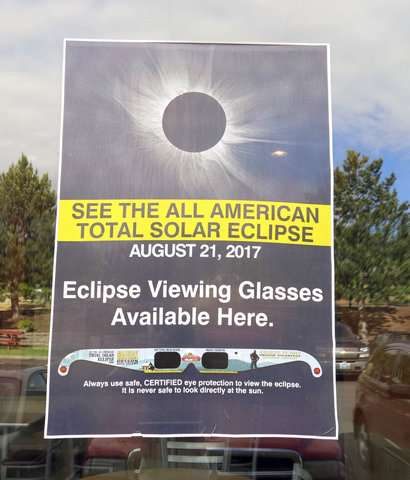 But did you know eastern Oregon was in the path of a total solar eclipse in 1979? It happened on February 26 of that year, and I wasn't even a twinkle in my daddy's eye. The eclipse started around 7:15 am, and school districts delayed opening or opened early so children were able to be supervised during the celestial event.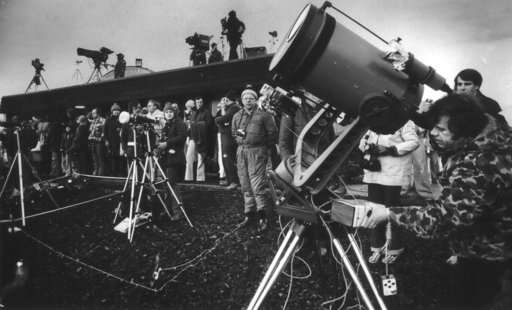 At the time, there were only three major TV networks and of course, Internet did not exist. To catch glimpses of the eclipse that day you'd have to either be there or be one of the millions watching network news later that evening. The eclipse was visible in the United States in Washington, Oregon, Idaho, Montana, and North Dakota. The path then traveled into Canada.
Legendary newsman Walter Cronkite, who announced the death of President John F. Kennedy in 1963, announced on CBS Evening News that "For a little under three minutes the forces of darkness ruled in daylight as a great swath of shadow up to 190 miles wide cut across the continent…".
Cronkite continued with "it was the last total eclipse of the sun for North America until the year 2017." Recently a video of the broadcast on February 26, 1979 has surfaced.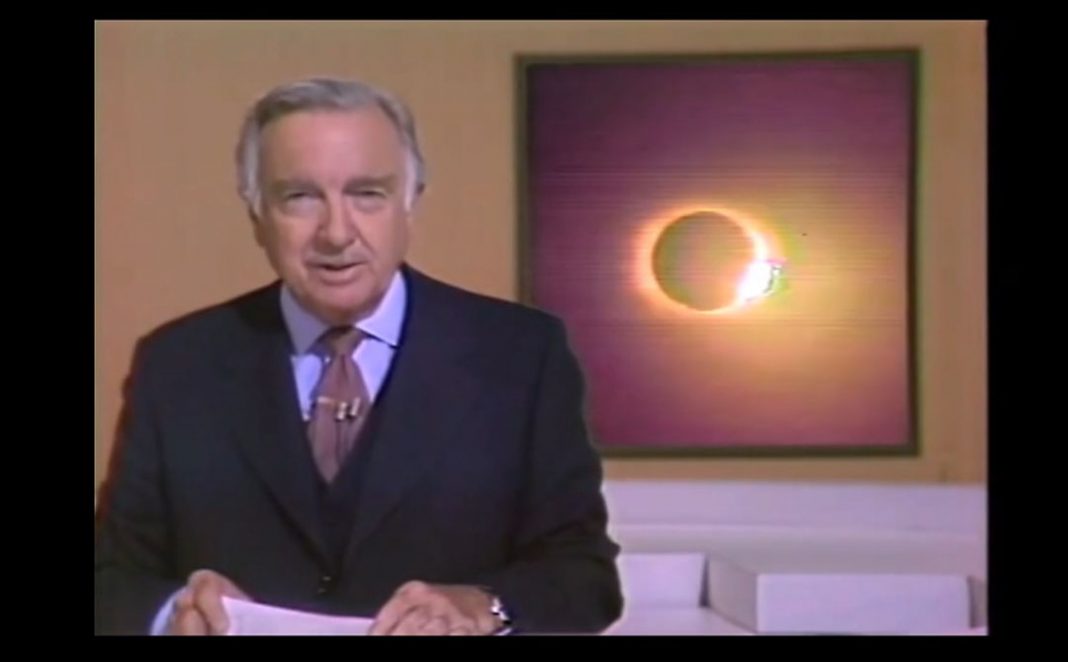 The first known documented solar eclipse was made in China in 2138 B.C., and before 1979, the last total solar eclipse seen in Eastern Oregon occurred on June 8, 1918. While Pendleton has received 99.5 percent totality, many residents ventured south to Pilot Rock and east to Baker City to see the solar eclipse in its full glory. In Baker City, the eclipse was photographed using a 65-foot camera, which at the time was the largest in the area.
KGW has also dove into the archives for the last day Portland went dark, around 8 am that morning. KGW even leased a private jet and fitted a 600 millimeter lens to a broadcast camera to fly high above the clouds, allowing them to transmit live photos.
While the shots were shaky, they were able to capture the full eclipse, corona and the "diamond ring" effects of the event.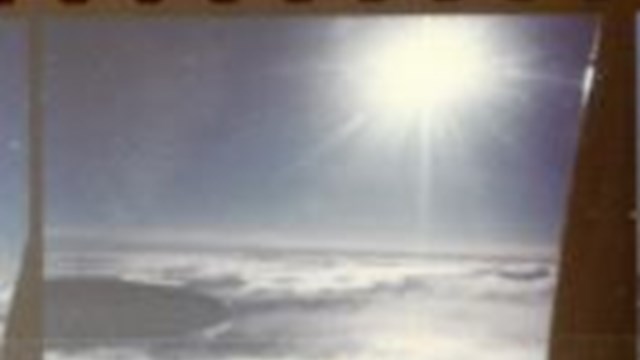 Remember that looking directly at the sun during a total solar eclipse, even for a short time, can permanently damage your eyesight. 121 people sadly learned this during an eclipse in 1970. Also, be sure to check out the full video of the broadcast below from CBS Evening News.