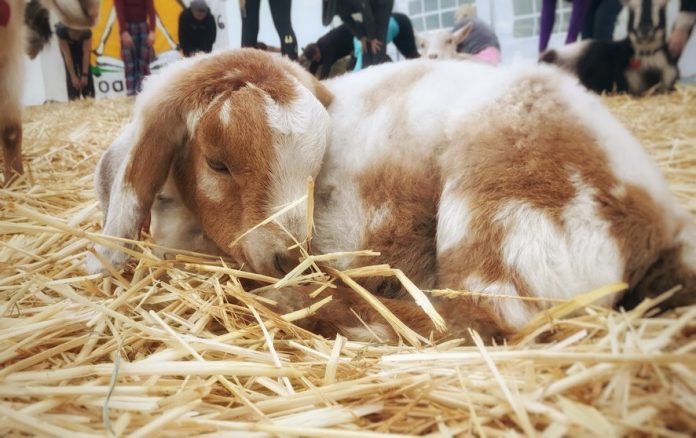 Oregon's own (and TOL favorite) Original Goat Yoga is celebrating the anniversary of their very first class held at their Corvallis farm on August 13th! What started as an interesting idea to mix the experience of yoga with a goat-filled guest list has turned into a global phenomenon with Goat Yoga classes held worldwide.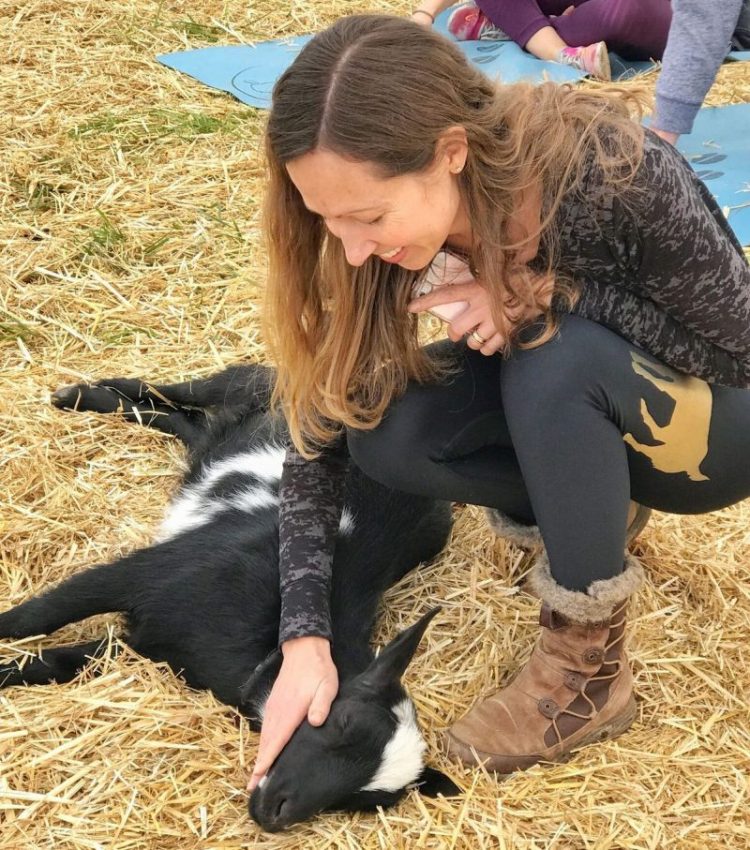 During the entire month of August, guests at all Goat Yoga and wine tasting events will receive free gifts! Saturday, August 13th marks the big birthday bash. From 2:00 – 4:00 pm, there will be a completely FREE goat happy hour. This all-ages event open to the public features a chance to have a personal meet and greet with the cutest goats in Oregon, facepainting, and a sale of 20% off Goat Yoga merchandise. Later that evening, a very special Birthday Goat Yoga & Wine Tasting Event is happening—and only a few spaces remain, so book now!
Now that they've been in business for a year, it's easier than ever to get a coveted spot to do your body good with yoga while enjoying caprine capering and a bit of Oregon wine. Bring a friend or three, but beware of extreme cuteness: new baby goats are on the farm now. Check out the Goat Yoga event calendar here and reserve your place for this once-in-a-lifetime experience!